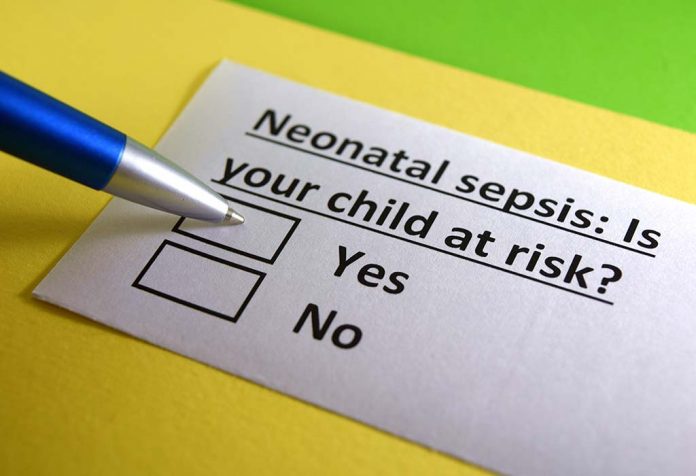 Every parent wants to have a healthy child. But sometimes, it's challenging.
It all started on the 16th day of my baby's birth. The baby was feeding fine but was very irritable and restless. Also as it was my birthday, we thought of taking our baby outside to celebrate. We went to a 5-star hotel for lunch and then returned home. He was fine during the night and the next day morning. He felt a little warm so I checked his temperature. It was 100 degrees, so I panicked. I called my husband and by the time he reached home, my baby's temperature had come to normal. So I felt relieved.
That night, when my baby woke up to feed, he felt burning hot and when I checked his temperature, it was 101. Trembling, I woke my husband up. He checked and it was 102. The temperature had already increased by a minute.
We rushed to the hospital immediately; the doctor checked his vitals and took his blood samples. He was admitted to the NICU at once. The next day, blood reports confirmed an infection ☹️. It was sepsis. The doctor decided to perform a lumbar puncture within 2 days. We gave our consent and waited for it to be negative but alas, our worst nightmare! It was positive. Our son had contracted bacterial meningitis, which is an infection of the outer brain. I was in despair and had lost every reason to live. As a mother, only I was allowed to visit him inside the NICU. When I saw him, I was devastated. I started crying hysterically thinking I had not taken proper care and blaming myself all the time.
He lay there, his tiny body fitted with all instruments to check heart rate, oxygen, bp. Milk was being given through a pipe inserted into his mouth. My heart ached to see him like that. He was on a 21-day antibiotic course, which was given intravenously. It was a painful affair as his veins would get blocked every 2 or 3 days and a new cannula had to be put on his tiny hands and legs. He had lost weight and looked miserable.
After 2 weeks of medication, when I visited him in the NICU, I started talking to him and he responded, gave a smile! That moment was nostalgic! I had tears of joy and happiness that he was recovering. He still remembered me, his mother!
The doctor said he was responding quite well to the antibiotics and the blood reports showed no signs of growth in the bacteria. We heaved a sigh of relief and thanked God for his blessings on my baby.
He is now healthy and has put on weight, with no side effects of meningitis and all his milestones are up-to-date. He laughs and is very active all the time, thanks to the timely medication and proper care of the doctors.
Just a word of advice to all parents, Don't take your baby out for the initial few months as their immunity is very low. Not all get infected but if they do, it could cost their lives. Look out for meningitis symptoms and if the baby has a fever, rush to the doctor immediately.
Keep your baby indoors in a sanitised atmosphere and be carefree. ?
Disclaimer: The views, opinions and positions (including content in any form) expressed within this post are those of the author alone. The accuracy, completeness and validity of any statements made within this article are not guaranteed. We accept no liability for any errors, omissions or representations. The responsibility for intellectual property rights of this content rests with the author and any liability with regards to infringement of intellectual property rights remains with him/her.