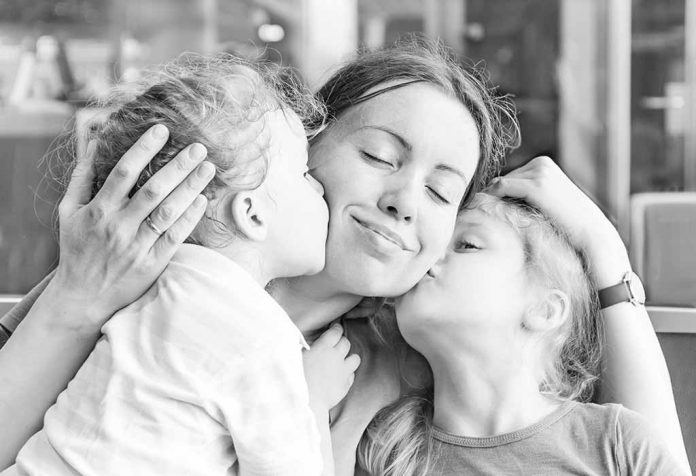 Last Updated on
I am a proud mom of two kids. I have worked in two companies for a total of 6 years, and I quit both my jobs to take care of my babies. The experience of one mother may help another in many ways, so I have chosen this blog to share my experience.
I had an arranged marriage in 2009, and we had jointly decided to have a baby a year after. So, 2009 – 2010 went smoothly. In 2011, we faced many questions, and too much stress. So, we started to plan for a baby vigorously. As per 'Man Proposes, God Disposes', we were expecting a baby, but were disappointed every month. It was a tough phase.
During that time, my cousin's wedding was held at Delhi. Since we were planning for baby, I refused to travel. So, my husband joined the family for the wedding, but his concentration was only on me. We were literally waiting like it was the last ball and there were 6 runs to go! After he came back, we went to the hospital to confirm a pregnancy test. I was nervous. We had to wait for a few hours, and even then the doctor did not disclose the results immediately. She asked details like how many years you were married, what's your Job, office location, why did you delay in coming, etc. We were like students, asking the teacher for the results! Yes, it was positive! We came out of the hospital happily, tears running out of my eyes. Affection and bonding between us became stronger.
During the first pregnancy, so many tests were taken and results came. I had thyroid and gestational diabetes. Initially I was given folic acid and thyroid tablets, with the next appointment scheduled for the 3rd month. The doctor prescribed healthy food, mainly homemade, and to avoid health drinks. Since it was the first pregnancy, everyone at home advised me to take a break. I approached my office to give me 3 months of leave, but due to shortage of people and many women already on maternity leave beyond their scheduled time, they were afraid to give 3 months – maybe 10 days, but not more than that. My appraisal was done in December and a promotion granted, and I would be getting the papers a few months later. So now was the tricky part – Mummy or Senior Analyst? As a typical Indian woman, I chose Mummy, and I resigned from my job.
During my 3rd month visit to the doctor, everything was normal. I cleared all my doubts, like playing 20 Questions. I informed the doctor that I quit my job since leave for 1 or 3 months was not possible. Immediately she said,"You're not a patient, just pregnant. Don't go to old concept and sit idle. Whatever things you have done so far, you can continue to do it." As per her advice, I joined yoga classes. This is the first time staying at home after running to college and office! Initially it was boring, but had vomiting and nausea. My routine was –
• To get up at 8'o clock
• Drink one glass of milk, cut fruits with dry fruits.
• After 1 hour Yoga, listening to Garba sanskar sloka.
• Lunch with small quantity of rice, more vegetables.
• Sleep for 2 hours since night time sleep reduced.
• Snacks is sundal with coffee or tea once a day, that too without sugar.
• Evening walking to temple since no park nearby.
• Dinner tiffin and rice – I can't sacrifice it! One glass of Milk before bedtime. Everything without sugar.
I have a sweet tooth, but due to gestational diabetes, for 9 months controlled my tongue not to have sweets, fearing it could be dangerous for the baby. Even now I wonder how I managed those days without sweet!
I started writing down my baby movements, scan day, first vomiting – all the special moments. There was only 3 kg of increase in weight during pregnancy. Every night, we both spoke to the baby for 20 minutes, and I used to sing a song for the baby, then sleep. Whenever Dad spoke to the baby, I felt a kick! We both decided that if it's a boy, I will choose the name, and if it's a girl, he will.
All my scans was fine. But during my 9th month, one day, the baby's movements were lesser. Immediately we rushed to the hospital for a scan, and turned out that everything was fine.
We both enjoyed each and every moment of my pregnancy. I went to my mom's place for delivery in Chennai. So that here was not much confusion, we continued with the same doctor. She was the best doctor. Only "Happy Mom will have a Happy Baby"- it's her mantra. Positivity is her plus point. After me, nearly 10 members from our family and friends went to her for delivery. It was successful for all.
My second baby was after 6 years gap, but was a totally different story. We consulted the same doctor. My health was not that good compared to my first pregnancy. I had the same thyroid and gestational diabetes, and the way of approach was same. However, I had vomiting till my delivery, and was not able to eat much. I didn't have a single dry fruit, nuts or kumkum powder or fruits. My veggies consumption was minimal. Every time I had pomegranate, I would vomit. So, curd-rice and pickle was my food the whole day. This was not at the case with my first baby, as I used to eat many varieties of food. No nausea or vomiting with outside food. Baby is mischievous!
During the 3rd month, the doctor said nothing to worry about, baby was good. She prescribed tablets for vomiting, but I vomited those, too. However, the 3rd month scan report revealed that my placenta was low lying, so I was advised to avoid travel till 5th month. After few months, it became normal. We shared the news with our daughter and said, you're going to be elder sister. She was more excited than us. Whenever we picked her up from school, she used to say "Mumma, I need a sibling so that you can bring them to pick me up like my friends." Her dream came true. Moreover, we had a thought – to have one more child (boy or girl) for her life time support. She asked many funny questions –
• How do you know you've got a baby?
• How did God give you, is it when you sleep? Then how come I don't know when I am beside you?
• Can you say what baby is it since it's inside your tummy?
• When baby will come out, during the night when we sleep?
Our only answer it's a magical God's Gift, boy or girl will be known once the baby is born.
Since it was my second pregnancy, I wasn't that much nervous, so I used to eat sweets and biscuits, inspite of gestational diabetes. My GD result was under control, but every visit to the doctor, my hubby and daughter would have long lists of complaints to the doctor. I use to get strict warnings.
This pregnancy was a treasured one. My daughter was my mummy, my doctor at home. She would watch everything. When I would open a biscuit box, she would catch me like the police. I used to show her only one, but grab two. She would get ready before me for every appointment.
My daughter used to speak a lot to the baby, more than we did. Her routine after wake up, school, and before bedtime, chat with the baby. Mumma, what is the baby doing? Immediately I can feel the kick. She enjoyed every moment .
Every visit to the doctor, my daughter's first question to the doctor was, Aunty when will the baby be born? This week? She would have a list – Mumma had biscuit, coffee, ate only one pomegranate but vomited, our baby likes poori, etc. I had no questions to ask. We planned a baby shower at home itself, myself and my daughter dressed up and had a photo session, both in Indian style and western style. I was so lethargic than during my first pregnancy, but delivered a healthy baby.
Enjoy your pregnancy! A happy mom will deliver a happy and healthy baby.
Disclaimer: The views, opinions and positions (including content in any form) expressed within this post are those of the author alone. The accuracy, completeness and validity of any statements made within this article are not guaranteed. We accept no liability for any errors, omissions or representations. The responsibility for intellectual property rights of this content rests with the author and any liability with regards to infringement of intellectual property rights remains with him/her.