My Heart Aches As I'm Quarantined. The Kids Are Around, Except Right Here and It Hurts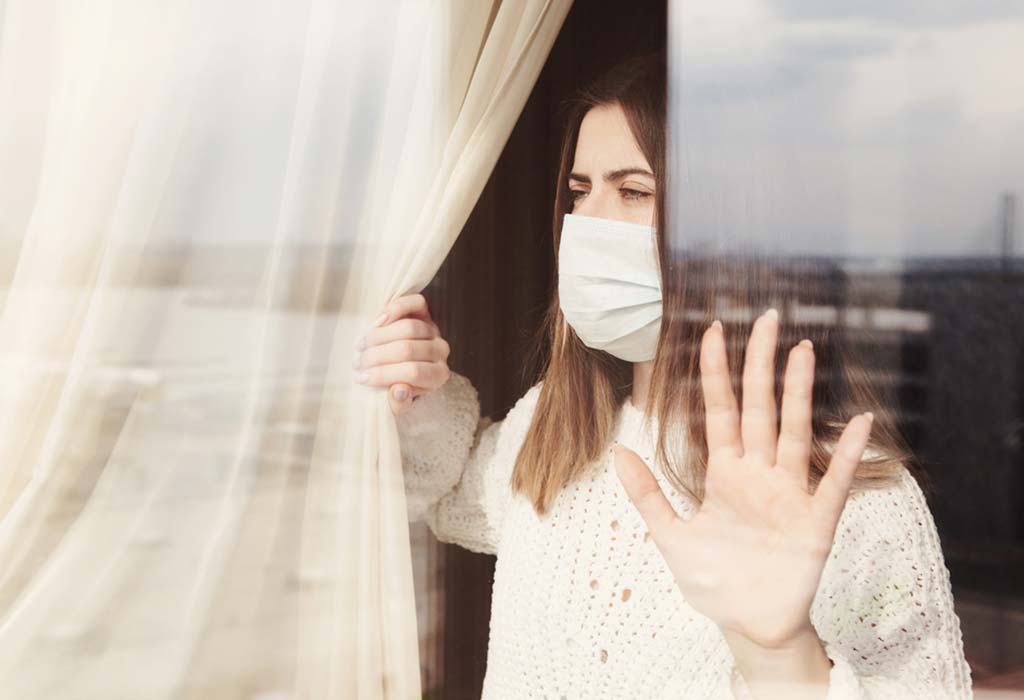 Cry Cry Cry…

It's my heart that is crying aching and bleeding. I am pouring my heart out and I am writing this with tears in my eyes.
This is my untold story which I am sharing with you all today on my twelfth day of quarantine.
So I am a mother of two kids living in a loving and caring joint family. I caught fever and cold on 20th April 2021 and since then I have been isolated to a different section of my house. I didn't take any COVID test because my family doctor advised me to take all the medicines for COVID only as one of my family members is also COVID-positive. So I am away from my family and kids. My mother-in-law and sister-in-law are taking good care of me and providing me with all the necessities and food proper on time.
I am more and more in love with my husband because he is taking care of my two munchkins. I never thought it could ever be possible that anyone in this world can handle my kids. One is a 7-years-old boy and the other one is a 3-years-old girl.
Feeding them, bathing them, playing with them, and cleaning their poop and all day to day routines are nicely done by him. Along with that he is boosting my energy and motivating me with positive thoughts.
But my heart aches…
I know my kids are around but they are not right here in front of me and it hurts.., it hurts badly. I can deal with anything in this world but not the absence of my children. They break me physically emotionally and mentally. They call me the whole day on the phone. They are behaving maturely. They help me relax, but I am not able to see them, touch them, or cuddle with them.
Now, these 12 days are my life's toughest time because I never ever have lived my life without them.
Now I understand the pain of my husband when I take my kids to my parents' house for a week.
He says – "Come back, I am not able to sleep without them. I am not able to work. I am not able to concentrate on anything. This house has become silent. No voices of my kids, no mischief. And I always made fun of him. How is this possible? They call you regularly, they talk to you. Then why is it difficult for you to live without them? When they are around, you only complain that they annoy you a lot. They shout so much I am not able to
sleep. They push while sleeping and so on…
And now it's my turn, the tables have turned. The ball is in my court.
My husband is telling me to relax, sleep well and take your 'Me time'. You were the one who says I will leave you both and go to my parents' house. You both don't give me a single minute.
My blood pressure rises when you both do mischievous activities. I need my own space, my own Me time…
It's my fault! Why did I ask God to give me some Me time? It's not needed at all.. We are human beings, and as a mother, we have to do our duties 24/7. Most of the time, out of tiredness and exhaustion, we say these things to our kids, sometimes even slap them or beat them. Because we are the ones who don't get breaks the whole day. So many of us go through this aggression and frustration.
I live my life for my children. I love doing their work. I feel happy to be around them and available for them at any time. They are my first priority. I left my job for them. I love dressing up my doll and teaching my son. At midnight too, when my girl wakes me as many times to give her feeder I do. I leave my food when she asks me to clean her poop. Every mother does that – sleeps less and eats less. Because our kids are everything for us.
And now when I am free I have nothing to do, no one to look after. I am soulless. No purpose left. It's horrible and terrible to live my life without my kids.
I hope I get a speedy recovery and meet my kids soon. I miss hugging them, kissing them and giggling with them.
I pray for everyone may Allah bless us and protect us from COVID.
Thank you for reading!
Disclaimer: The views, opinions and positions (including content in any form) expressed within this post are those of the author alone. The accuracy, completeness and validity of any statements made within this article are not guaranteed. We accept no liability for any errors, omissions or representations. The responsibility for intellectual property rights of this content rests with the author and any liability with regards to infringement of intellectual property rights remains with him/her.