Mumma Loves the Baby, She Doesn't Love Me Anymore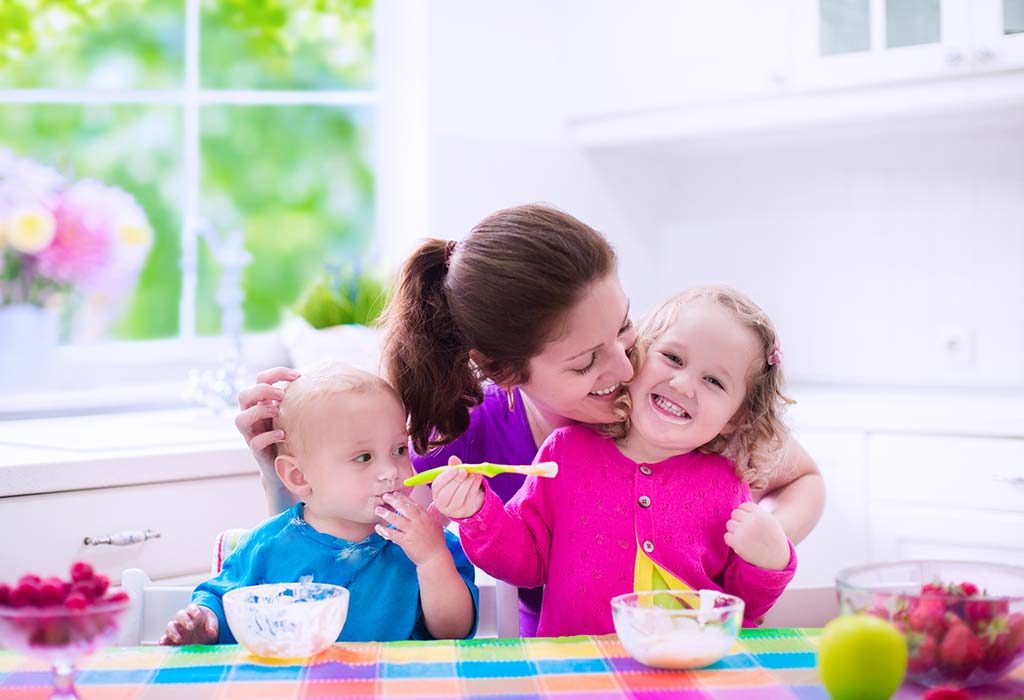 Hi, I am V. I am the apple of my Mummy's eye. My Mumma is the most beautiful Mumma in the whole wide world. She loves me a lot. We play together, laugh together, we go to birthday parties and the park together. But nowadays, Mumma is getting fat and tired. She says, "Soon we are going to have a new baby in our home who will play with you and love you." I am really excited. I will have a new friend to play with.
Mumma went to the hospital today. I miss Mumma. Hospital is such a boring place, nothing to do and everyone says, "Keep quiet and sit in one place." This is nothing like the mall. I wish Mumma and I could go to the play zone in the mall.
Oh, it's time to meet Mumma. I missed her so much. I want to hug and cuddle with Mumma but everyone says, "Don't trouble Mummy." They don't know we always cuddle at home.
I met the new baby today. The baby is cute but just keeps sleeping. Mumma finally came back home with the new baby. I want to hold the baby but Mumma says I can't. Mumma keeps telling me not to touch the baby. I want to play with the baby but the baby doesn't do much. The baby just keeps crying and sleeping and does potty in the diaper, eewww.
Mumma doesn't play as much with me anymore whereas the baby keeps cuddling with her all the time. I feel Mumma gives all her attention to the baby.
Has she forgotten me? Doesn't she love me anymore?
To gain Mumma's attention and to make her love me again, I did my homework today, all by myself. I called Mumma to see my effort but she got really angry. She was upset I wrote on the wall.
Mumma is always happy when I recite a poem and dance. Maybe if I do that now, she would love me again, but this time when I started singing, the baby woke up and started crying and Mumma got angry. Mumma only loves the baby, she doesn't love me anymore.
Today Mumma told me that I am big now and should eat by myself. But she keeps feeding the baby all day and says the baby is small. I think Mumma only loves the baby, she doesn't love me anymore.
Mumma says I am big, I should sleep in my room now. The room has my favourite cartoon bedsheets and awesome cartoon stickers on the walls and all my toys are in this room now but I don't want to sleep alone in a different room. I want to snuggle with Mumma and sleep. The baby sleeps close to Mumma, why can't I sleep anymore? Maybe Mumma loves the baby, she doesn't love me anymore.
Mumma made my favourite food and dessert today too. We played together and she hugged and kissed me like before. We made funny faces and the baby laughed too. Today Mumma slept in the middle with the baby and me on two sides. Mumma read us a bedtime story, I hugged Mumma. She kissed me and said, "I love you." I felt happy and dozed off. My Mumma loves the baby but she loves me more.
Disclaimer: The views, opinions and positions (including content in any form) expressed within this post are those of the author alone. The accuracy, completeness and validity of any statements made within this article are not guaranteed. We accept no liability for any errors, omissions or representations. The responsibility for intellectual property rights of this content rests with the author and any liability with regards to infringement of intellectual property rights remains with him/her.