Motherhood Does Not Always Come Easy – A Story of Courage and Perseverance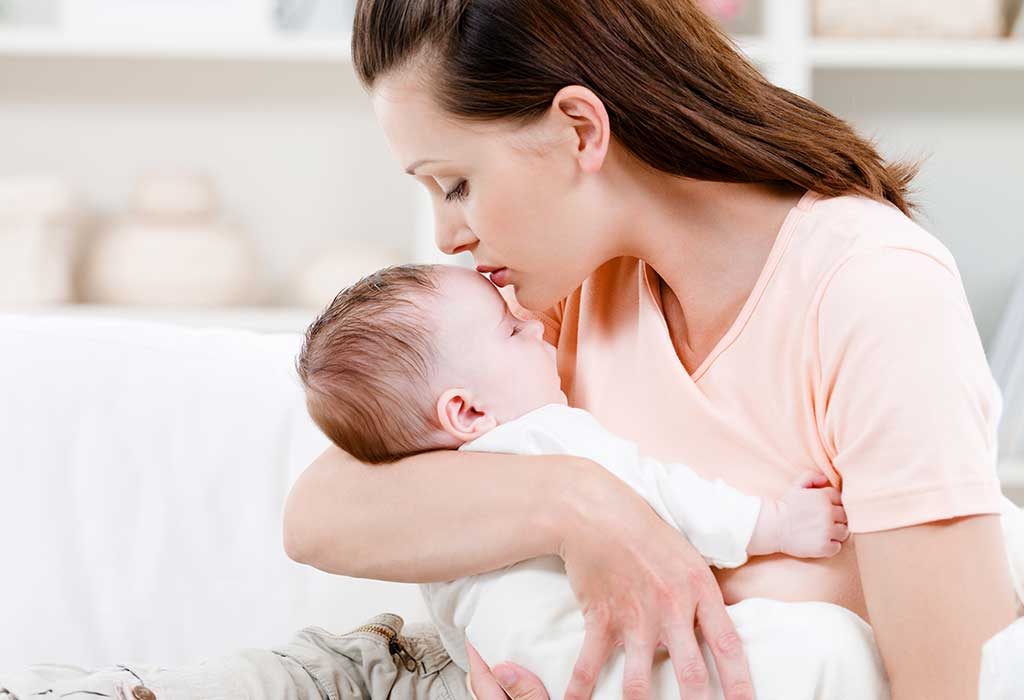 'A very happy Mother's Day', read the card. I got a badge of honour too. It was a painstaking wait of several years before I was considered eligible to enter this coveted club of motherhood.
The journey was tiring, trying and exhausting. The wait seemed endless. It was like falling into a bottomless pit of desperation and hopelessness. To all my sisters who are fighting infertility and miscarriages trying to show a brave face to the world as your heart crumbles to pieces, believe me, I know what you feel. The exhausting wait at the gynaecologist's office, the aching progesterone injections that have turned your hips blue, the daily ultrasound as the radiologist pokes his probe into your vagina which hurts your body and mind, and yet, you are supposed to maintain a happy demeanour. You have lost count the number of times you have confined your tears when you heard the news of a pregnancy or childbirth in the family. You know the determination it takes to mend the broken pieces of your heart with a smile on your face.
Unfortunately, society has a strange taboo when it comes to discussing miscarriage and infertility. Someone who hasn't faced it cannot fathom the enormity of your heartache. There is a lack of sensitivity among people. Once I distinctly remember we had received the news of the death of a distant aunt whom we have hardly met and the whole family went into mourning. But when I suffered a miscarriage – I had lost a baby – they seemed to lack empathy. They were not empathetic and had no idea what to say or do and hence, they wanted to change the topic every time I tried to bring it up. Nobody in society has been sensitized about how to deal with such situations. The main reason, I realized, could be that the baby I lost was not real to them. They were not there when the radiologist showed the first heartbeat. They were not there when those tiny hands waved from the ultrasound screen. They were not there when one day I woke up with a sore boob or felt a tiny kick in my belly. To others, it is a nonexistent entity. Nobody realizes the emotions that infiltrate your mind when you realized your boobs have started milking in case you missed your dose of cabergoline. Even in your moment of sublime despair, you smile as you ready yourself for the next battle. You knew you may have lost the battle, not the war!
To my dearest sisters, if the entry into this club was based on sheer merit you would win with flying colours. Your commitment and your loyalty towards motherhood are flawless and exemplary. Even though you are broken down, tired, yet you pick the pieces and fight with integrity to become a mother. You are the beautiful personification of resilience. Every time you hear the words,
"It happens, don't worry!"
"Next time it will be fine."
"You need to be careful next time."
You knew these words hurt even when spoken with the best intentions. It makes you feel your dedication is fallacious but your heart knows you are doing everything right and it is not your fault. You have rescheduled your entire life, drained your bank accounts, you have been prodded and poked innumerable times with needles and ultrasound probes. Yet you never count your scars because you know no war in the history of mankind has been won without defacement.
How hard it is to move on after a loss!
I wish I could say;
Life is never going to be same.
The ache and pain of bereaved heart
Only time and patience can play their part.
The angels who were lost and were never touched,
Love and pain tear us apart.
The rainbow will come after the storm,
That is the hope that helps us along!
But the storm we can never forget;
Only we wish it can bestow us with strength!
And till then life must go by;
Mind without fear and head held high.
The testing times shall always pass,
Strong and courageous we will emerge!
This Mother's Day, my message to you, my sisters who are traversing this excruciating and gruelling course to motherhood, do not be hard on yourself. I salute you. I salute your courage, your determination, your enduring strength, and your energy. You motivate me and inspire me. When the day comes you are going to be a great mom!
Disclaimer: The views, opinions and positions (including content in any form) expressed within this post are those of the author alone. The accuracy, completeness and validity of any statements made within this article are not guaranteed. We accept no liability for any errors, omissions or representations. The responsibility for intellectual property rights of this content rests with the author and any liability with regards to infringement of intellectual property rights remains with him/her.