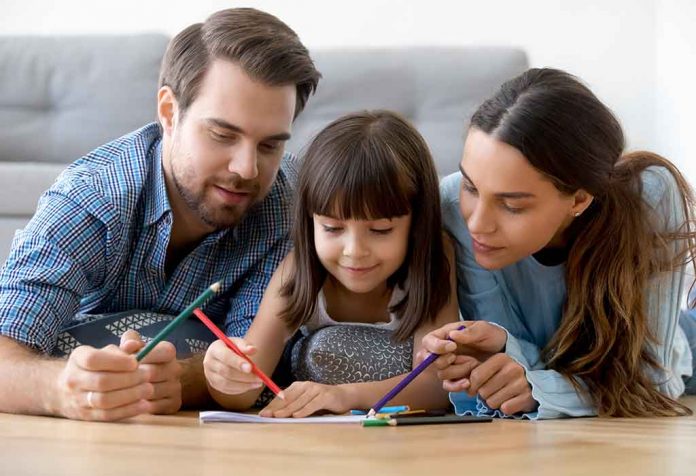 Last Updated on
Lockdown! I wasn't even aware that there is such a dictionary word until a month back. I believe this is imminent when the current situation is all about the COVID-19 and staying safe. Social-distancing and self-isolation are a bit overwhelming at the moment but that is the need of the hour in order to stay safe and survive this pandemic. A sad sight! As moms and home-makers (in the literal sense), managing this period can be a little tough and can even drive you up the wall, what with the kids running around thinking they have been given an early summer vacation but not allowed to enjoy the sun outside.
As easy as it sounds and of course truly hard to believe it, it could be called a blessing in disguise. I suppose many of you want to ridicule this fact. ("A blessing? Do you really mean it?", I can very well hear a few of you J) But it could possibly be referred that way. Why not, I would ask.
For stay-at-home mothers, you have your partner at home now (yes, they are working from home now but can definitely spare some time) who could help you with taking care of the kids, household chores and in some cases, even cooking. If they do not offer help, I plead you to ask for it. You need not put yourself through strenuous hours to make your house a home and I am sure there are no extra brownie points for it. If there is a need, voice it out and ask for it.
For those working mothers, this period gives you a lot of time that can be spent with the kids and your partner. Make the best use of it. Amidst your busy working schedule, you could very well spend some quality time with your little ones and keep them engaged. I often notice working mothers mention how their busy day keeps them away from their kids and how they tend to miss their first word or their first step. With your spouse also at home, here is your chance to enjoy family time.
Keeping the children occupied in this lockdown scenario is another story in itself. Toddlers or even babies (less than 2 years), for that matter, are not allowed outside the house, cannot go out to play, cannot visit grandparents or friends – something which they do not fathom at this age. So, as parents, we have to keep them engaged within the four walls and maintain the screen time also minimal and healthy. Some ideas that I would like to suggest:-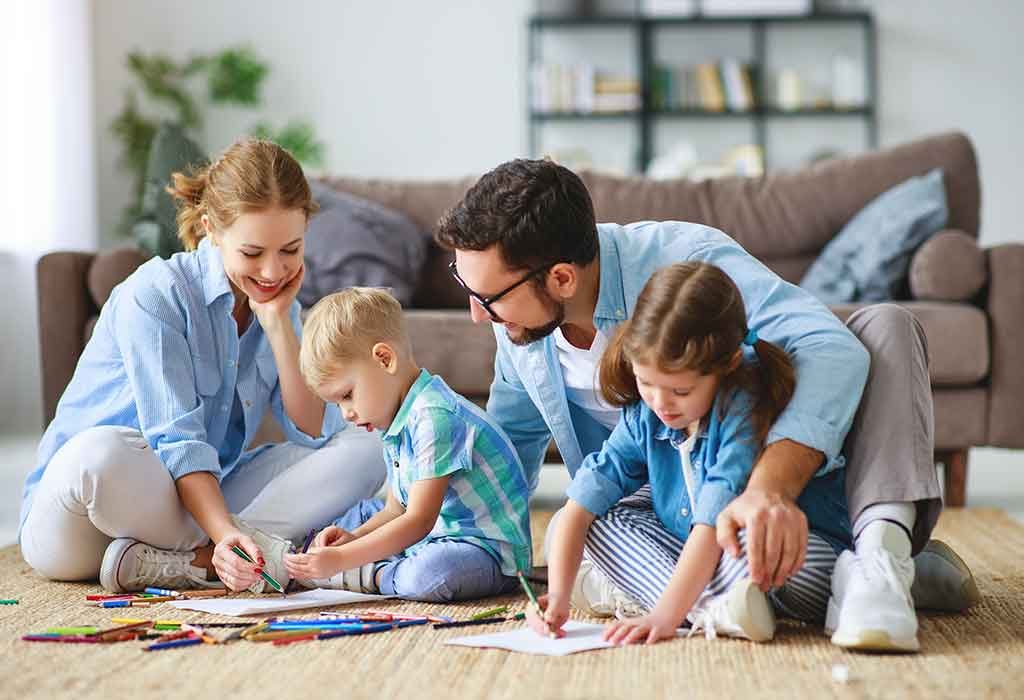 o Reading books to your children or inculcating that habit in them now could be the best past-time to keep them busy for at least a few hours in a day. Try to make it as interesting as possible, perhaps, by illustrating using their toys too.
o Teaching good board games for kids above 4 years can be a good option which could keep them thinking, have them seated at one place and distracted for a while.
o Any indoor activities are also more than welcome in this situation; say, run and catch, hide and seek would go well with kids above 1.5 years. These activities are favourites with my little one.
o Toddlers could be involved in any activities in the day-to-day household chores too. For example, let them help you with arranging the vessels or their own toys. You could also do some memory games on the go, with the available props.
o For kids below 2 years, build stories using their toys and teach them morals or good habits through the same.
o Healthy and allowable screen time is permissible during this period for limited hours a day and suitable content could be decided by you as parents. It could possibly be any interesting game, learning applications, rhymes or story narrations etc., There are also online books – audible and text – and online summer camps available now for a free subscription.
To conclude, let me choose to share a quote to induce more positivity to the current situation.
"Be Happy, not because everything is good but because you can see the good side of everything."
I recently read that and was greatly inspired by it. Above all, let us cherish and enjoy this time with family. Let us not be disgruntled or peeved at the face of the existing circumstances, however intimidating it could get. Maybe, this was all destined after all. Let's look at the bright side – With no pollution and deforestation, our planet is regenerating on its own; I recently read a message stating that the Himalayan Ranges are visible at a 213 km distance away at a nearby town and the river Ganges is getting cleaned on its own. The world is essentially going green and nature is coming closer to mankind. Are we not happy if the Earth heals itself and provides a better place for our little ones?
Disclaimer: The views, opinions and positions (including content in any form) expressed within this post are those of the author alone. The accuracy, completeness and validity of any statements made within this article are not guaranteed. We accept no liability for any errors, omissions or representations. The responsibility for intellectual property rights of this content rests with the author and any liability with regards to infringement of intellectual property rights remains with him/her.