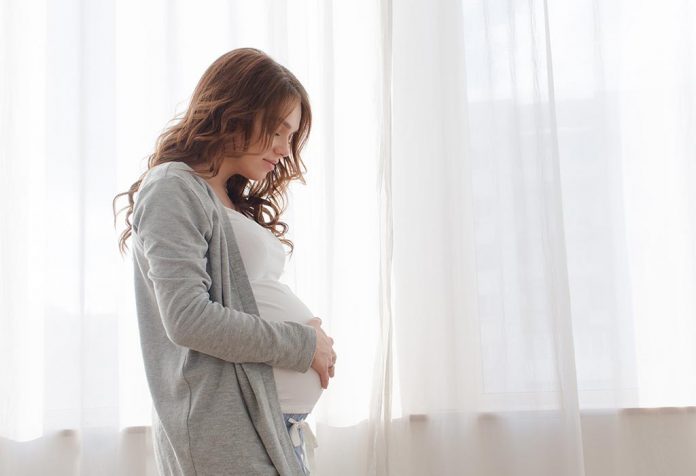 Last Updated on
Well, I am sure when a woman hears this good news, she is filled with mixed emotions. Of course, there is happiness but for me I think, I had parked this emotion for the outcome as during that time I was full of fear and anxiety. I had a new life inside me but this wasn't for the first time. It did happen before and God had not approved of that. This time every day
I was pushing my fear aside and tried creating positivity by imagining you, your little hands and your naughty smile. It's so strange that with the tornado of hormones in the body yet there was a pleasure of living each day for you. This journey wasn't easy and pleasant as it could be or the way it looks in movies.
In Bollywood movies, we see a lady feeling nauseated, and the mother in law congratulating her and then she glows with the baby bump and we hear a 'baby crying sound'. I always thought what if I vomited after eating a lot of junk food, will I be congratulated, or whether mothers-in-law are experts in distinguishing pregnancy vomits? Each day of mine would start with nausea, vomiting, more vomiting and then more rigorous vomiting; known as hyperemesis gravidarum. My nose was super active, the smells which I used to love the most would make me sick. I used to love petrol, paint, cooking smell. But now I was a sniffer dog, I could smell what others could not and couldn't handle any of these.
Gradually it was getting better, but then other pregnancy factors took over to keep me busy. With pregnancy, there are a number of suggestions from different people but one common was to watch or read Ramayana, Geeta. I would run away from those advices and those people too. I watched multiple crime series and thrillers. I was worried about why I was doing this when I should do otherwise. But if you are restricted for something, you would surely want to pick that up. Moreover, I guess I would have thought that these thrillers would keep my baby thrilled inside and not let her feel boredom!
When we hear of pregnancy, the first thing that comes to our mind is cravings. I had one and only one craving i.e. glucose. I never knew that I would enjoy the GTT: Glucose tolerance test so much. I enjoyed sweets like never before and I could eat as much as offered without an ounce of regret or refusal. Those who lectured me about how bad it could be, I wanted to eat them too. This was treated as a symptom of mine; somebody would claim that I am going to have a girl and some would say otherwise.
Not only sugar craving but there were other factors too which were judged by near and dear ones: if I put more weight on the left or right leg while walking, if the line on my tummy is straight or curvy if I am becoming beautiful or dull. Though these sound stupid to some people or wise to others, one thing is sure that these would keep you entertained throughout your pregnancy.
People say pregnancy is the only time when fat is cute. I felt yes fat is cute but grey hair, dull face, tired eyes aren't cute at all. Then one of my friends told me one of the feel good factor belief. If it's a girl, she steals all her mom's beauty and brightness which is the reason pregnant mamma looks dull. I was amazed and was thinking if it's a boy, will my husband start looking as awful as I looked then?
If somebody asks me, which is the most dominant emotion of my pregnancy, I would say I was scanophobic. I created this term and not sure if there's something called scanophobic. Every time I turn up for scan, it would feel like an exam and the first thing I would request my radiologist is to listen to the heartbeat. It was the most pleasant sound in that moment of fear. The scan for us was like an appraisal discussion 'things are fine but not up to the mark and need extra efforts'. Being in the IT industry I could not find a better comparison. It was something or the other in every scan. I was told that the blood and nutrition are not flowing properly to the baby termed as notching. It was a turn of taking blood thinner injections every day. Who would want to get pricked every day but yes there wasn't a number of choices where we had to choose one. It was just one bumpy road with no u-turns, we just had to cross it and reach the finish line. When we understand that 'It is what it is!', challenges become a part of your routine. With every needle prick, there was a hidden prayer for your baby, to keep you safe now and forever.
Not sure how this feeling comes in. Is it some kind of hormone of eternal love or it's an attachment which develops or do we just tend to become philosophical. Pregnancy altered my thinking, it made me realize how fragile and important life is and why it must be protected at all cost. When it was our ninth month, I was excited for you and also for the fact that those pricks will be over when you are here. I think you felt my pain and planned to come early by twenty days. C-section it was. And you left me a scar for life. How can a scar or stretch marks be so beautiful to a lady? Where a small pimple would make our world so gloomy! How could these make my world so bright and beautiful; because these scars remind me of my power to carry you and bring you to this world?
I do not want to make this write up to turn to be greedy for compassion; also I do not want you to know that your mother has struggled a lot in order to turn you to look at me with proud and affection. You are already a gift to us, why should we be looking for something from you. Rather I want you to know through this letter that, you- my sweetheart, are a survivor. You are a warrior and you can survive anything in life.
Just grow up with wittiness, smartness, fearlessness, happiness and become an authority yourself. You can rule the world if you wish to but I wish you to know the power of happiness and contentment. I just wish you to be a balanced girl who knows when to accept, reject, fight for, ignore, and sacrifice. I do not wish any emotion to overpower you. I wish you a happy and liberated life. You were loved then, now and forever!
Disclaimer: The views, opinions and positions (including content in any form) expressed within this post are those of the author alone. The accuracy, completeness and validity of any statements made within this article are not guaranteed. We accept no liability for any errors, omissions or representations. The responsibility for intellectual property rights of this content rests with the author and any liability with regards to infringement of intellectual property rights remains with him/her.