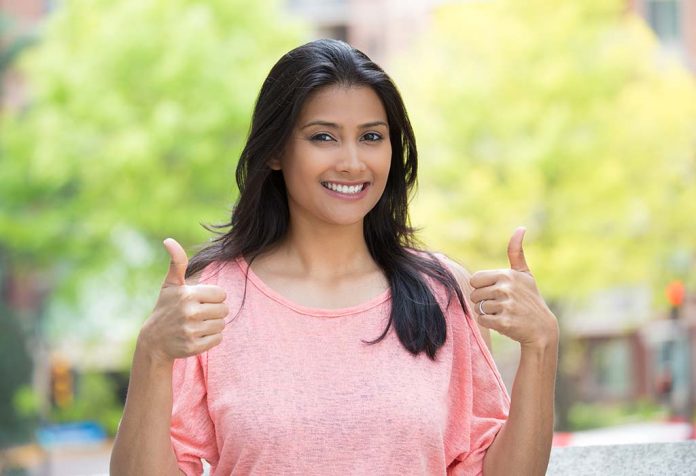 Last Updated on
When we get the good news, it's completely overwhelming. The feeling of having a life inside us is the best feeling ever. The entire atmosphere around us changes. The care and love we receive during this time are priceless. We're pampered to the tee. Finally, when we deliver, we suddenly find a shift in the focus of attention. Well, that's natural and it doesn't matter at that time. However, as time passes, a type of monotony or the major life changes that occur in the process can have a psychological effect on our well-being.
Mental health is a very important topic often ignored by most of us. It's taken for granted that we're doing just fine. If we want to talk about our feelings we think over, so many times before expressing ourselves. Why? Here's how you can take care of yourself mentally:
Communicate: Communication is the most powerful way to beat mental stress. Be it your partner, mother, colleague or friend. You know the best person who will understand you. Talk about your feelings and ask for solutions. Keeping things to yourself only worsens the situation.
The attitude of gratitude: Being grateful for the simple pleasures of life reduces our stress dramatically. Being thankful for small things like food, water, family, health, etc. makes us happy and contented.
Laughter therapy: Laughter is the best medicine, and it holds to be true always. There is no need to join any groups as such. You can learn to laugh at the small pleasures of life or just while playing with your baby or watching a comedy sitcom. Smiling is contagious you see.
Maintaining a journal: It's not always easy to express yourself completely. Writing is a great way to vent out emotions – both positive and negative. Try to get rid of negative emotions slowly and focus only on the positives. You will be surprised to see there is so much to be happy about rather than complain all the time.
Take up a hobby: Doing something you like is always a stressbuster. Reading, stitching, painting, dancing or just watching your favourite shows, brings joy. Set aside a time compulsory in a day dedicated only for your hobby. In other words, Me time.
Yoga, meditation and relaxation techniques: It's important to know that physical activity releases good happy hormones in your body that uplift your mood immediately. Even 15 minutes of exercise can bring about a significant change in your mind. Deep breathing brings down stress levels thereby having a positive impact on your blood pressure and heart rate. Here are some techniques that I have practised:
Anolum Vilom, Kapalbhati, Humming Bee technique, and Shavasana. Besides this, just deep breathing ie: inhaling and exhaling slowly and focusing on breaths while feeling every part of your body relax, will make you feel rejuvenated. All these activities can be practiced just for a few minutes, but their impact is immense. Other yoga poses like The Butterfly pose, Child pose, and Bridge pose are easy to practice and are relaxation poses.
Declutter: Decluttering sounds boring, but seriously it does help. Clean up your cupboard or drawer and get rid of unwanted things, rearrange in the order of your choice. Decluttering brings positive energy in our lives throwing away negative vibes, do it to believe it!
Positive self-affirmations: Practising positivity gives you a feel-good factor, which remains with you the entire day. Eg: practise positive self-affirmations every morning, while you look into the mirror or just talk to yourself when you're deep breathing. Some affirmations are as follows:
– Today is the best day of my life!
– I am blessed with great health and family!
– I love myself!
– Thank you, God, for a new day!
– I am happy and beautiful!
These are just a few to name. You can say your own affirmations. Repeating these sentences at least five times at the beginning of the day can give a positivity that lasts all day long.
The above are simple steps that anyone can practice. With consistent efforts and patience, you can beat mental stress. Always remember the line – "This too shall pass" every time you confront a situation. Mental health also affects physical health in an adverse manner if not taken care of.
To sum it up, I would say any new change creates stress in our lives, our reaction to it makes all the difference. Be it a having a baby, change of job, marriage, workplace pressures and more recently the COVID-19 lockdown. It's not easy to deal with the current situation, but being negative and worrying all the time- does it help you?
Do let me know if you have practised any of the above solutions and how it has helped you. Let me know how you take care of your mental health. It will be great to know.
Until then, happy parenting and lots of positivity to you! See you on the other side soon!
Disclaimer: The views, opinions and positions (including content in any form) expressed within this post are those of the author alone. The accuracy, completeness and validity of any statements made within this article are not guaranteed. We accept no liability for any errors, omissions or representations. The responsibility for intellectual property rights of this content rests with the author and any liability with regards to infringement of intellectual property rights remains with him/her.