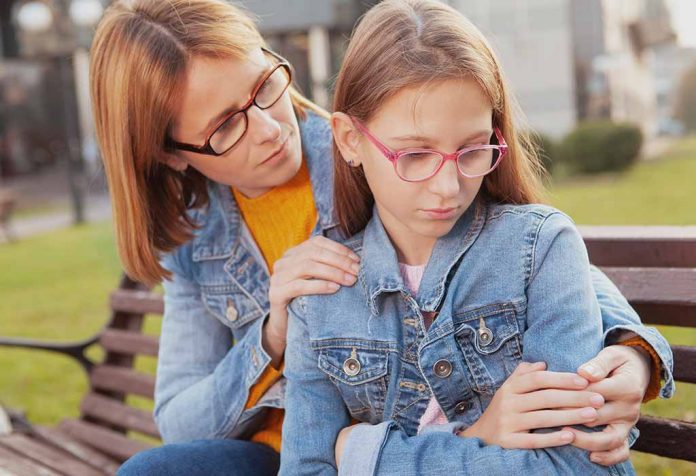 Last Updated on
Do you know how parents express their feelings has a lot to do with how their kids turn out to be? Yes, you read it write. Our kids follow in our footsteps right from the beginning. They are tiny humans with big feelings. They feel angry, sad, happy, elated, frustrated, nervous, jealous, fearful, worried, sceptical, anxious, and embarrassed, too. However, initially, they do not have the correct words to express what are they feeling; therefore, they emote with their body language, through tantrums, through facial expressions, through behaviour, meltdowns, and sometimes, through hugging, and showing affection, too. They begin learning emotions as soon as they are born through the communication they have with the ones taking care of them.
As a parent, it is imperative for us to express our feelings in a way that our kids understand the positive side of going through that emotion, and how to handle that emotion well. In a situation where the child is going through a negative emotion and receives anger and frustration in return, the child permanently associates anger and frustration with that emotion. This triggers a chain reaction. Say, a child spills a glass of milk by mistake and faces anger from the parents. This triggers, frustration, confusion, stress, embarrassment, etc. However, if the same situation is dealt with calmness and understanding, and the child is explained why this is wrong, he/she understands they need to be careful next time. They do not get scared because their mistakes are equally understood, and the parents are by their side whatever the situation may be.
There are so many ways through which children can be taught to label their emotions or feelings.
Through pretend and play.
Through rhymes. One such well-known rhyme is "If you happy and you know it, clap your hands".
Reading out loud and emoting the story to them with expressions.
Playing with different age groups is also an effective way to teach them feelings. It helps them learn major life skills too.
Visual stimulation works wonders for kids. Showing them videos or short stories once in a while helps them understand things better.
When the child does something wrong, express how you are feeling about it. For example, when the baby hits his/her brother, how the brother felt and how it made you upset, too.
Also, in case of meltdowns, you can help your child by:
Keeping a calm demeanour.
Tell them to take deep breathes.
Try to explain what they are going through rather than throwing a tantrum.
In the case of children below 2 years of age, divert their mind to something else.
Hugs work very well for almost all the age groups.
Children are like a sponge; they soak up whatever is around them. This, in turn, influences their everyday behaviour and shapes their personalities. Therefore, it is very important for parents to give them an environment where they learn the basics of life appropriately, especially how to identify and express their feelings and emotions. Those who learn to express are likely to have less behavioural issues or temper tantrums. They are by choice happy and do get along very well with others most of the times. Gradually they learn the self-control and expression techniques required in our daily lives.
Disclaimer: The views, opinions and positions (including content in any form) expressed within this post are those of the author alone. The accuracy, completeness and validity of any statements made within this article are not guaranteed. We accept no liability for any errors, omissions or representations. The responsibility for intellectual property rights of this content rests with the author and any liability with regards to infringement of intellectual property rights remains with him/her.