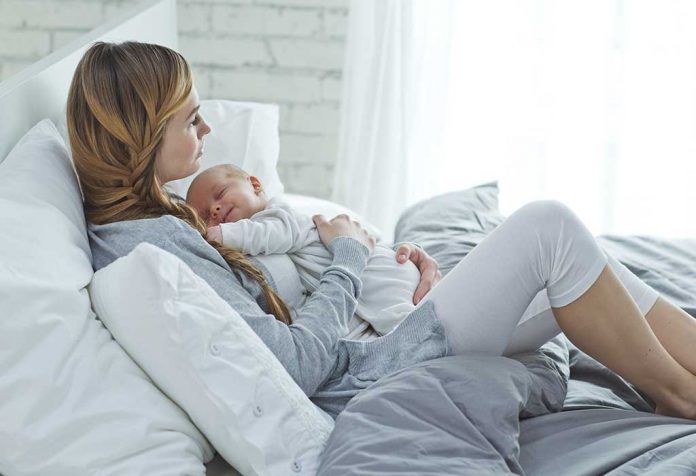 Last Updated on
The first few weeks with a baby can be difficult to survive. I am sharing with you a few of the challenges and some suggestions on how one can sail through this new journey. Remember, the problems will be constant, so here's what you should keep in mind.
1) You are a Different You.
Even after delivery, many moms continue to look like in their last phase of pregnancy, and that belly doesn't go quickly. Your body shape becomes very absurd, and the worst is excessive hairfall. Don't silently criticise yourself or feel ashamed. It takes time and efforts to come back to your original self. Always think about the living miracle you have in front of you and remember that your body will go back to its shape soon. Exercise, go for walks and focus on your diet.
2) Learn to Deal With the Zombie Phase/Sleep Deprivation.
Sleep deprivation is one of the hardest realities that we have to embrace as mothers. People will give you enough suggestions like match your sleep with the baby and more, but nothing works. It's like an alarm clock ringing in every 2-3 hours. This may result in headache, confusions, etc. It is all normal. Every new mom faces this. In this, the only solution is – call for help, have strong support, use breastfeeding pumps to keep milk ready for your baby and try to match your sleep with your baby. Try meditation to keep yourself calm. This phase lasts for around 5-6 weeks, and then the baby starts settling down.
3) Breastfeeding Experience May Not Always Be Good.
Breastfeeding is not as easy as it seems. In case, one opts for breastfeeding; one has to be ready for a range of challenges like – latching issues, painful feeding, lack of milk production, etc. These are common problems faced by new moms, and I experienced all three of them. But don't feel sad or get demotivated. It's a relation that builds over time. Give some time to yourself and your baby to understand this process. Take medical guidance whenever needed from lactation perspective.
4) You Will Be in Pain and Face Hormonal Changes.
Whether you had a C-section delivery or normal delivery, you will be in pain for a couple of weeks. You should take good care of yourself. Don't push your body or criticise yourself for not being able to do any minute thing. Call for help and focus only on yourself and your baby. Do simple breathing exercises to keep yourself calm and always remember that your health will in future help your child. So to have his healthy tomorrow, you have to be cautious and healthy today.
5) Your Baby Will Take Some Time to Acclimatise.
The new creature knows you but will still treat you a stranger for a few days. Don't expect that the baby to stop crying the moment you hold him, no this happens only in movies. The baby just needs two things in initial days – food and sleep; any alterations or disturbance can make him cranky. So don't expect yourself to be a healer. Your one-touch may not always calm your baby. This will take time – it will happen over a couple of weeks. And when that bond is in place, you will receive your first thank you in the form of your baby's bright smile.
Have patience and keep yourself happy. Have good and happy people around and avoid any negative thoughts or people with whom you don't feel connected at all.
The first few weeks are hard, but they pass quickly. At the end of the day, you will feel proud that you survived those days.
Disclaimer: The views, opinions and positions (including content in any form) expressed within this post are those of the author alone. The accuracy, completeness and validity of any statements made within this article are not guaranteed. We accept no liability for any errors, omissions or representations. The responsibility for intellectual property rights of this content rests with the author and any liability with regards to infringement of intellectual property rights remains with him/her.