Dealing With a Colicky Baby- The Challenge and Lessons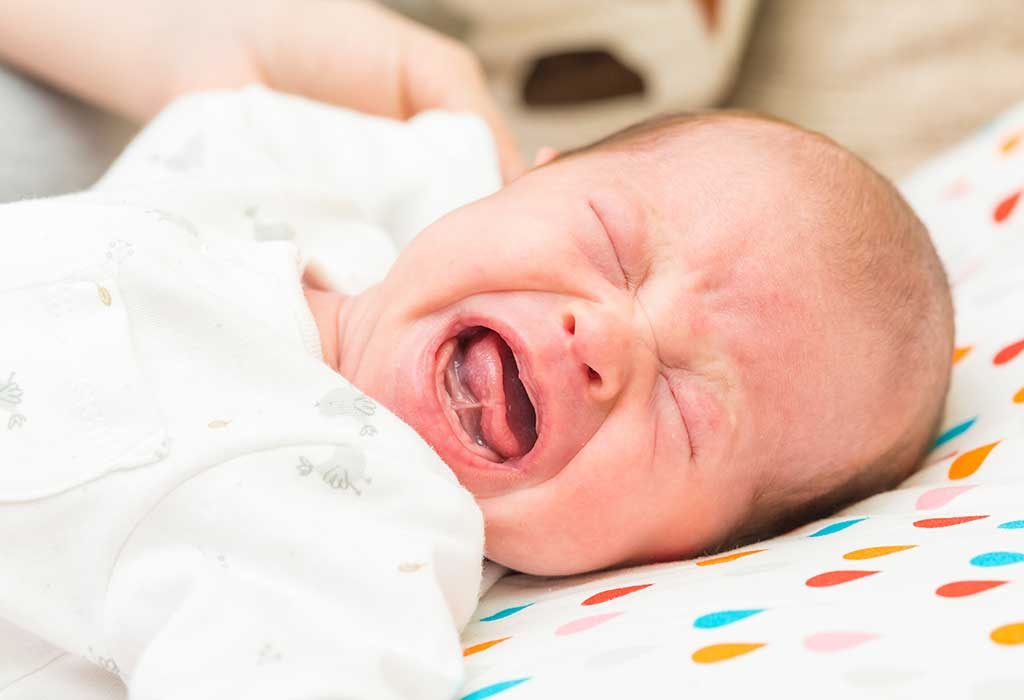 The journey I am going to talk about is very close to my heart. My baby is currently 9.5 months old and a very different baby from what she used to be earlier. Being a first time mom, is challenging as it is but what to do if your very first baby happens to be colicky?
After my C- section, I was discharged from the hospital on the third day. We brought home a beautiful baby girl and I thought it was a dream come true. However, the dream bubble bursted within a week when my baby started showing signs of colic.
She would cry and cry and cry. Moreover, it was not a whining kind of cry. She would cry inconsolably and turn red in the face. Sometimes, I feared that she would get breathless due to crying. I would like to mention that my milk did not come in for the first week so, I had to bottle feed my baby right from the first day. Later on, when the milk supply was established we switched to bottle feed as well as breastfeeding. Now, I know, there would be many moms out there who would judge me for this but I feel every mom wants the best for her baby and how you choose to feed your baby is your right!
I would also like to clarify one more thing, yes it is true that bottle causes your baby to swallow more air and yes, it can cause gassiness but it is not a sure shot reason for colic. Right in my family, I have seen an exclusively breastfed baby who had colic too. Also, there are two more babies of my daughter's age who are exclusively formula fed and guess what? They do not have colic.
Let us now come to how I dealt with colic and you can too:
First of all, be strong and remind yourself that colic is temporary. It will get better for sure.
Secondly, it is very important to burp your baby after feeding. It does not matter whether you breastfeed or formula feed.
Hold the baby upright for 20 minutes at least after feeding. This helps release the gas through burps and also prevents acid reflux.
Did you know? Regurgitation could be the cause of your baby's crying as well. So, do not overfeed your baby. Read on the Internet and also consult your doctor as to how much and how frequently should you be feeding a formula fed baby.
There will be people around you who would tell you to feed the baby each time he or she cries, please avoid that. Your baby might be crying because of a dirty diaper or might be tired or plainly bored in the same room. Take them out, burp them, put them down for a nap if you feel your baby has just been fed.
Learn the techniques to relieve baby's gas. I used to cycle my baby's legs, use tummy time and put hing oil on her navel apart from all mentioned above.
Another thing is using anti-colic bottles. They minimize the amount of air swallowed by your baby.
If your baby is especially fussy in evenings try to give them a warm bath in evening instead of morning. It relaxes them. You can also do sikai of their tummy using a warm washcloth.
Also, overstimulation is one big cause for colic. So, keep the environment relaxed with some light music, talk to your baby gently, use some essential oil in a diffuser on evenings. This will help your baby feel relaxed too.
Baby carrying helps with colic too. Keep your baby close to yourself and upright when they are fussy. It helps, trust me.
One last method that I suggest for putting a colicky baby to sleep is to swaddle them and either feed them or swing them gently in a hammock. Put on some white noise on your phone or buy a white noise machine.
I am very sure that a combination of these tips will help you get through the challenging phase of colic relatively smoothly.
Lastly, I would request family members of a colic baby to not be judgemental about the mom if the baby cries too much. She is tired and heartbroken as it is from seeing her newborn in trouble. So, all she needs from you is help and support and not your nosy comments!
Disclaimer: The views, opinions and positions (including content in any form) expressed within this post are those of the author alone. The accuracy, completeness and validity of any statements made within this article are not guaranteed. We accept no liability for any errors, omissions or representations. The responsibility for intellectual property rights of this content rests with the author and any liability with regards to infringement of intellectual property rights remains with him/her.