Date Nights and Family Time: The Importance of It for Couples and Families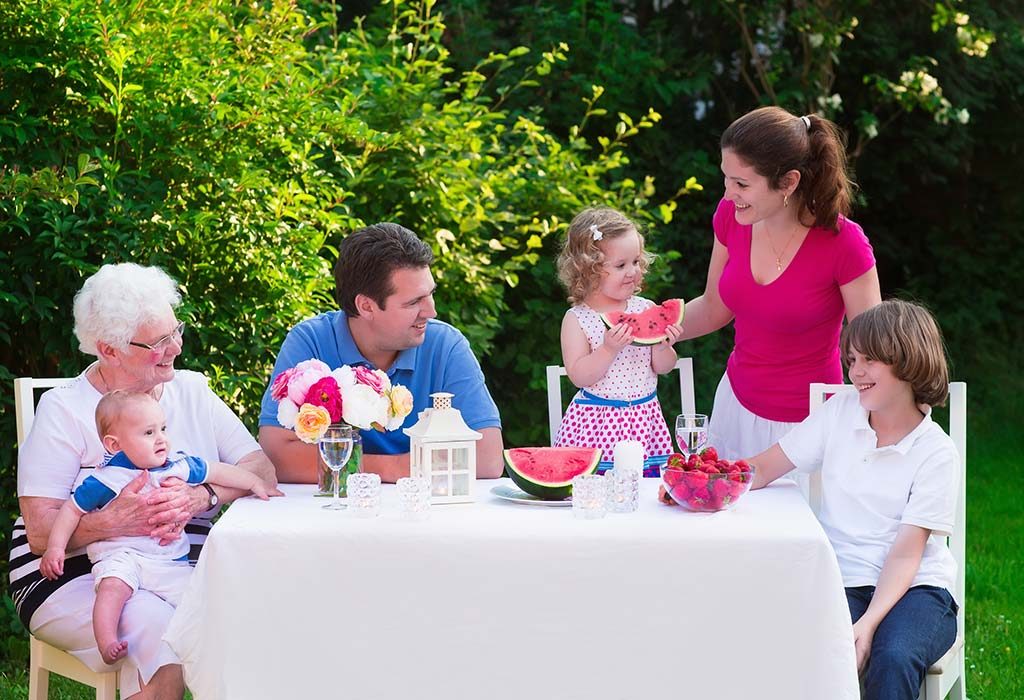 If you are like me, that's if you are someone who enjoys going out. You must be feeling like a hostage on house arrest! The first few days are extremely challenging with a newborn, and in most cultures, women are not encouraged to go out for at least the first month. But once that's taken care of, it is time to explore the world with our little one in tow!
A lot of my friends ask me how I manage to go out at least twice a week with a baby who is entirely on breast milk!
We have always had a practice of having date nights as me, and my husband barely got any time for ourselves due to his work, living in a joint family etc. It became all the more scarce after the baby. It became imperative for us to still catch up, spend some time together, now with a little munchkin for a company. It was challenging at first and continues to be so, but the way our baby has welcomed the change has been great.
I used to feed him on the way before we reached a restaurant, to ensure that he is well fed at least for some time. We used to carry his rocker ( carrycot/ car seat) and rock him to sleep as soon as we reached the place. We made it a practice to order food that came quickly and ensured that the meal was not too lengthy. However, it also helps if you can go out around his nap time. Carry a beautiful warm blanket and make sure his rocker is cosy for the baby to sleep in. Once he is well fed, he will sleep for a while, giving you both enough time to spend with each other.
Soon, he outgrew this and loved staying awake as he was always fantasized about the lights in places. Again, the key was to ensure that he was well fed because a hungry baby is a cranky one. We engaged in talking to him to make sure he did not feel alone. Gently rocking them will also help as they may fall asleep.
Of course, as the baby grows so does his need for milk. And it is essential that we as young mothers start normalising breastfeeding in public. It isn't very comfortable initially as the number of people staring at us is plain ridiculous, but the needs of a child are above the narrow-minded people we are surrounded with.
It is important to provide a child with the nourishment it needs, and a mother deserves a break and deserves to have fun and go out more than a normal person does, so don't let the stares get you! Carry a feeding cover and feed your baby whenever he is hungry.
This will give you more time to spend when you go out. Try to pick a table that's not in the centre of the hotel, but a little to the edge as it will give you more privacy. Avoid very crowded or loud places. Cafes are better than restaurants as they do not have any fixed hours and you can walk in anytime that suits you and the baby.
Often, we may want to make the "date night" all about us, the baby is a part of our life now, he will be a part of everything. So, it is better to engage him and make it a fun family time rather than being pessimistic and angry about it.
Babies learn what they are taught. Let's teach them to be happy in a public place, to be smiling and to be cordial rather than them throwing tantrums and being unhappy on occasions that they may have to go out.
If your baby is not reliant on you entirely for milk, or you can pump it and leave him in the care of a reliable caretaker, you can always plan a date night well in advance and make it a routine. Pick a day when both you and your partner are free. Make sure that the caretaker, could be a grandparent or a relative, is also available on the same day every week. Prepare your child by talking to them about it, by telling them something like "Mummy is going out with Daddy tonight, you can have fun with your grandma until we return". Your child may not be able to understand what you are saying, but a habit cultivated today is something that will always stay. It is better to teach them to be independent than to slip away when they are unaware or when they are sleeping as it creates mistrust.
Pick the same day every week, pick the same routine on that day. Maybe pamper your child a little that day. Play with him and make sure he is smiling and happy when you leave. As he grows up he will be used to not seeing you on a specific day for some time; he would have gotten used to the routine of your date night. Remember, a routine is everything for children. They love a good routine and like it when things happen in an orderly manner as haphazard activities often confuse and overwhelm them.
Whether you choose to take the child out with you or plan to leave him, make it a routine. Pick at least one or two days when you spend time with just your husband (and your baby if he's like our little boy and prefers to stay with his parents). This will not only give you some time to relax where you are not always worried about cooking or cleaning or the baby, but it will also start shaping quality family time which is vital for the child and parents just the same.
Spending some time getting dressed to go out, the excitement of planning it, and the time spent free of worries is significant to relax the constantly distressed mother. We as parents deserve a break where we can spend some quality time with our partner and child. Many an often, the marriage takes a back seat as the child becomes the centre of all the attention, dates nights are essential as they help us reignite the bond and to also include the little bundle of joy into the relationship in a more engaging way.
Disclaimer: The views, opinions and positions (including content in any form) expressed within this post are those of the author alone. The accuracy, completeness and validity of any statements made within this article are not guaranteed. We accept no liability for any errors, omissions or representations. The responsibility for intellectual property rights of this content rests with the author and any liability with regards to infringement of intellectual property rights remains with him/her.