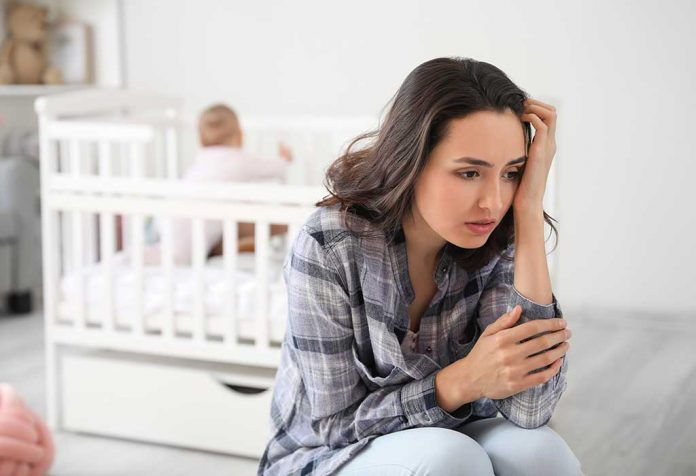 Last Updated on
Julie was excited to have a baby. Throughout her pregnancy, she prepared for the newborn. She delivered a healthy baby girl through C-section. She wanted to feel excited about her newborn but strangely felt no happiness. Everyone around her, including her parents, partner, and friends were excited but Julie felt nothing. She started feeling irritated and was crying for no reason. She wanted to run away to some faraway place away from everyone.
The people around her were not able to understand this strange behaviour. Julie herself was also bewildered. Her elderly grandmother dismissed her condition as 'baby blues'. She said it will go away in a couple of days. However, days became weeks and Julie was still not feeling any better. Julie was suffering something that affects one in 9 new mothers; a condition known as Post Natal Depression (PND) or Postpartum Depression (PPD).
How to Identify the Difference Between Baby Blues and Postpartum Depression
Baby blues affect almost 70% of new moms. It usually lasts between a few hours and a few days after childbirth. It is a feeling where you may suddenly feel cranky, irritable, restless, exhausted, and sad. You do not need any treatment for baby blues. It goes away on its own.
Postpartum depression, on the other hand, is a more serious condition that can start even after a few months of delivery. It can last longer and you may have extremely strong feelings of anxiety, despair, sadness, and irritability. Postpartum depression can affect your day-to-day activities and may even interfere with childcare. PPD can make a mother suicidal. In extreme cases, postpartum depression can turn to postpartum psychosis which is a serious mental illness that needs hospitalization.
Signs of Postpartum Depression
The severity of postnatal depression depends on the number of symptoms that are visible in a new mother. The warning signs should not be ignored and immediate intervention of a therapist is advisable. The most common symptoms are:
Mood swings

Unable to perform day-to-day activities

Crying spells

Insomnia

Lack of concentration

Low libido

Social withdrawal

Irritability and crankiness

Lack of interest in caring for the child

Sense of guilt and despair

Loss of appetite

Headache, stomachache, and blurred vision

Recurrent suicidal thoughts

Tendency to cause self-harm
If a woman exhibits multiple symptoms from the above list, it indicates that her condition is severe.
How to Cope With Postpartum Depression: Self-Help Tips
Severe postpartum depression needs medication and psychological counselling. The first step to treat PND is by being aware of the condition. The woman and her family should acknowledge that she is going through a phase. There should not be any denial.
What is needed to cope with PPD is self-care. It may sound easy but self-care is often ignored. Be considerate of yourself. Learn to say 'No'. If you feel sad then let others know. There is no point in suffering in silence. Here are few things that can help you cope with the situation.
Get proper sleep. It is difficult to sleep with a small baby. Take turns with your partner and try to get an undisturbed sleep of 7-8 hours. Try to take small naps during the day when you feel tired or exhausted.

Eat a balanced diet. Avoid sugar and junk food. Sugar can cause mood swings. Include fresh fruits and vegetables. Avoid skipping meals.

Exercise helps release the happy hormones that help in dealing with depression. Try yoga and aerobics at home.

Go out of the house. Fresh air can help you feel less stressed.

Try meditation. Even 10 minutes of meditation and breathing exercises can help you release anxiety and stress.

Take a break when you feel overwhelmed.

Enjoy some me-time. Do things that you love like watching movies, reading, or meeting friends.

Join a support group for new moms. These days lots of online groups are available. You can find support there.

Visit a therapist. Usually, interactive sessions and mild medication help.
Disclaimer: The views, opinions and positions (including content in any form) expressed within this post are those of the author alone. The accuracy, completeness and validity of any statements made within this article are not guaranteed. We accept no liability for any errors, omissions or representations. The responsibility for intellectual property rights of this content rests with the author and any liability with regards to infringement of intellectual property rights remains with him/her.