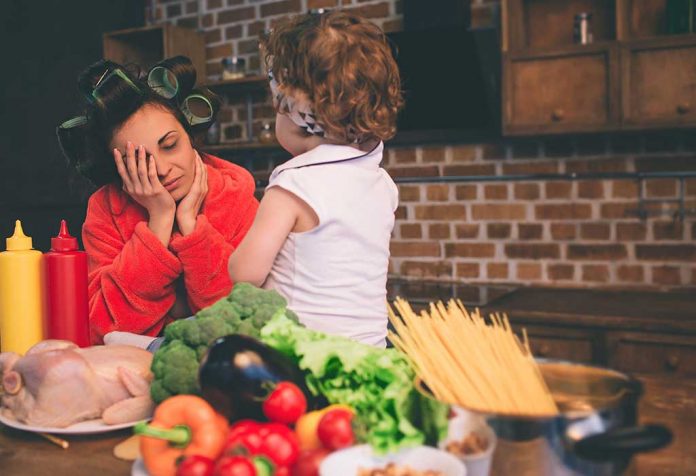 Last Updated on
I did a quick check with my mother and a few other moms to know if they knew about postpartum depression. The answer was no. This is a recent term seen spreading on the web. All pregnancy articles will surely take you to a page on postpartum depression. It is the most catchy thing these days.
So, what is it? Depression makes a person cynical and self-damaging; not physically always. Postnatal depression is when the mother experiences the same feelings after giving birth to her child.
I came across an article, where it was mentioned that every third woman experiences postpartum depression. Now, before delivery, all of us consider ourselves to be woman-one and woman-two, who will not experience postpartum depression. But, as soon as they deliver, within three days, they will start assuming themselves to be that 'third' mommy who is facing postpartum depression.
Is defining a medical condition and spreading awareness about it becoming a disadvantage for us? I would say, yes and no! There are definitely some mommies who experienced postpartum depression and sought help. But, there are some mothers who, since they are aware of it, assume to be going through postpartum depression even if they are doing pretty well. The new mommy starts dwelling on this emotion which does not even exist, but she believes because she had read about it. I think I was on the verge of falling into the second category until I made peace with my circumstances and got some lone time with my baby. Thanks to the lockdown due to COVID-19!!
If your health is not fine and things did not end as per your expectations, or if something makes you sad, angry or frustrated, it doesn't mean you are going through postpartum depression. Even if you're in a happy mood in one moment, in the next moment, you tend to go back into a gloomy mode of yours. That's what I call dwelling on the emotion.
So, what could be the causes of postpartum depression? When something does not happen as per the plan or as you had hoped or wished for, you could feel low. There are many unpleasant and unplanned issues in pregnancy, during and after the delivery such as a c-section instead of normal delivery, painful/infected stitches, discomfort while feeding the baby, low quality and quantity of breast milk leading to a dissatisfied baby, incessant bleeding, hormonal issues, sleepless nights, baby admitted in NICU, having no family support, some guilt bothering you immensely, etc.
There could be one or more combinations of these issues. Such situations can also make a physically and mentally strong person feel low, angry, frustrated, devastated, and regretful. And, it is absolutely ok to feel that. If you are emotionally sensitive and have been pampered throughout, you could fall into this trap and could need more time and effort to come out of it. Everyone in this situation would feel emotionally dissatisfied and drained.
It's similar to someone feeling a bit acidic and considering it to be a heart attack, a mild sprain could feel like the world has ended, or a headache could make you think your blood pressure is shooting up. If these mild health issues can make the world go upside down, we go through much more during and after childbirth. The physical, emotional, and hormonal issues shake up our entire body, and we have every right to feel low. But again, we do not need to keep reminding ourselves of our lows!
Seeking help anytime isn't bad if you feel you are sinking in extreme sadness and nothing's helping. You must then ask for help from your husband, your mother, mother-in-law, a friend, or a counsellor. There is no shame in doing that. You need to recover and come out of it as a warrior for yourself first and then for your baby.
Also, what could be the causes for someone not having this feeling of depression? Either everything has been very smooth, meaning no incessant labour pains, no episiotomy, no feeding issues, the baby is healthy, lots of family love and affection, which means a happy-happy scenario; a rare one, but it makes you feel really lucky! Or it could be that you have been prepared for this and you have adapted to the new normal. The latter one is commendable according to me.
I think instead of enlightening mother's about postpartum depression, mother's should be encouraged to hope for the best but be prepared for the worst. And it's ok if the worst happens. Everybody will heal sooner or a bit later. When things are not under your control, surrender and try to be patient. Insufficient milk production, or being unable to change your baby's diapers, inability to remain cheerful for your family will not make you a bad mother. Nothing will ever be perfect for everyone. Something or the other will fall short.
You also have re-born with your baby. You will also need to learn the language of the mamma's world which will take its own time. Don't be harsh on yourself if your mother-in-law criticizes you about your way of dealing with the baby and compares you with herself. Oh common, if her ways were the best, you would have been married to the best brought-up guy! Isn't that true? Well, keep that answer to yourself and boost yourself because you still have a chance. Relax, when your friend, who is now an experienced mother bombards you with plenty of suggestions; none of which you have followed yet!
Be gentle with yourself despite falling short on the standards set by other mothers. As every pregnancy is different, every baby is different. Similarly, every mother is different, and has her own way of dealing, taking care, and loving her baby. There is no book that defines a perfect mother. Perfection is a notion which is twisted as per convenience. You have been chosen as a mother, and you have all the power. Just let this hormonal tide pass, and you will be the coolest mom for your little one!
Disclaimer: The views, opinions and positions (including content in any form) expressed within this post are those of the author alone. The accuracy, completeness and validity of any statements made within this article are not guaranteed. We accept no liability for any errors, omissions or representations. The responsibility for intellectual property rights of this content rests with the author and any liability with regards to infringement of intellectual property rights remains with him/her.