All You Need to Know About Breastfeeding Your Child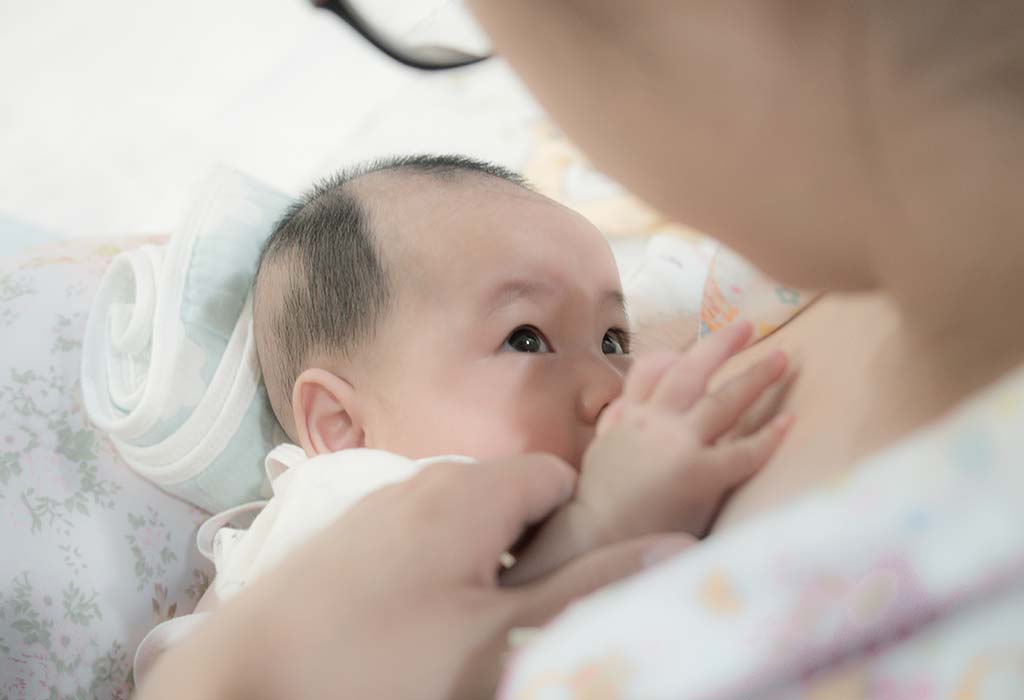 Hi mommies! Are you worried about breastfeeding your newborn? How and when to do it? How frequently to breastfeed? What positions to be taken care of while feeding your baby? Several such questions keep popping up in the minds of new mothers. You have your bundle of joy in your hand, and then you think whether you are doing everything right for them. You worry if your baby is fed well or if it is starving. In this article, I will discuss all the questions that pop up in the minds of new mothers regarding breastfeeding.
What is breastfeeding?
It is a process of feeding milk to a child from breast post-childbirth/delivery.
When do I need to start breastfeeding?
It is recommended to start immediately after delivery. However, some mothers get their milk from lactation glands from day 2 of childbirth. Also, there are cases when some may find it difficult to produce milk even after two days.
Why is it important to breastfeed your child?
Breast milk is the main food for your baby. Apart from providing all required nutrition, it helps the child fight infections, sickness, and obesity. It also helps build and strengthen your child's immunity.
How frequently should I be breastfeeding?
Breastfeeding can be done after every 2 hours until the sixth month of the baby.
Should I be breastfeeding at night?
Yes, children need to be fed at night too.

How do I hold the baby for breastfeeding?
The mother needs to sit erect with the baby over her tummy. The baby needs to be aligned straight on her arms with the head held in the mother's palm. There should be skin-to-skin contact while breastfeeding. The baby's neck must be tilted a little upward to ensure that airways are not blocked during breastfeeding.
Do I need to feed the baby on both sides at the same time?
No. At once, only one side of your breasts is recommended to be used for feeding. The child can be fed from the other breast the next time.
How do I know if my baby is sucking properly?
Latching is very important in breastfeeding. The baby needs to latch to the breast well. The maximum part of the areola needs to be inside the child's mouth while breastfeeding. The areola is the black part that surrounds the nipple. The areola supplies the breast milk, and the nipple is used as the outlet for the milk. Observe the baby's cheeks while feeding; puffiness on cheeks must be noticed while the baby sucks the milk.

How long do I need to breastfeed at a time?
It is best not to breastfeed more than 30 minutes at a time. Sucking requires spending a lot of energy and should not be more than half an hour as it may exhaust the baby.
What if the baby is not able to suck properly?
Consult the doctor to check the oromotor functioning of the baby. Also, get your breasts evaluated before lactation. Oromotor stimulation may be required for some babies with weak oromotor musculature or who are preterm. The stimulation might also be necessary for babies with low birth weight or who had complications during delivery.
What if the baby has difficulty latching?
Examine the nipples of your breasts to check if they are flat or inverted. Nipple massage or the use of a nipple shield can help.
I hope all these answers to basic questions regarding breastfeeding will help you feed your child better.
Breastfeeding is the ultimate source of nutrition for your child and strengthens the bond between you and your baby. To be able to breastfeed is to be able to help your baby in growth and development. Breast milk is the purest and sweetest milk. Stay healthy, hydrated, and happy. And you mommies will definitely rule it.
Disclaimer: The views, opinions and positions (including content in any form) expressed within this post are those of the author alone. The accuracy, completeness and validity of any statements made within this article are not guaranteed. We accept no liability for any errors, omissions or representations. The responsibility for intellectual property rights of this content rests with the author and any liability with regards to infringement of intellectual property rights remains with him/her.