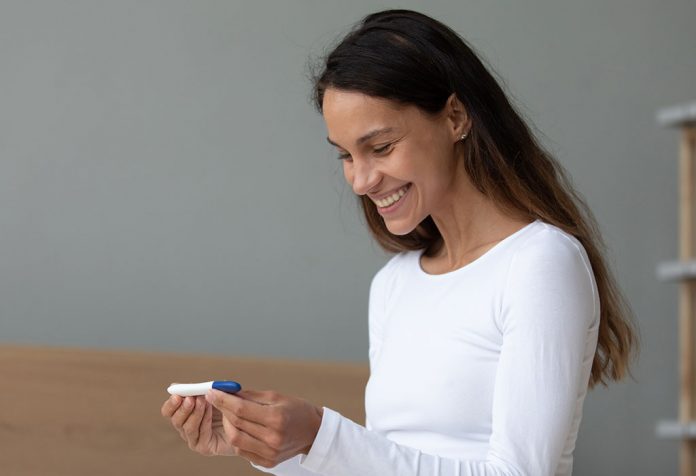 Last Updated on
The random thought that sprang sparingly in the last couple of days, pierced deeper today, sprawling a strong doubt since morning. I'm missing it. Been 3 days now. The trace of an unfathomable feeling pressing and crushing my heart, choking my breath. Hot flushes of panic gushing all through my veins. Legs shaking and shivering, Pressure mounting. Fear flowing through. Am I scared? But, I've been looking forward to this moment for years and years. Delight and dread taking turns in the whirlwind of emotions. My dream of many years. How can delight and fright, dual diverse emotions entwined in one crunching feeling? What's happening? I can't take this; can't wait anymore. I want to get this out. I picked up my wallet and went for my sandals.
The chemist is just across the street. Yet, the road seemed long. A criss-cross of crazy feelings engulfing, I sailed to the small building. Here I am, at the chemist. Have I reached? How? I wonder, how? I drilled my mind, yet failed to spot. As I moved towards the counter, panic struck hard, and I began to sweat. A thin trail of fear dripped down my spine. I sense it. My lips quivered. My voice broke. Picking up courage, clearing my throat, I managed to ask for the "kit."
The voice escaping in thin air, he strained his ears, ducking it towards me. My tongue went dry. I tried to raise my voice, stammering, breaking and finally spelt it. He turned towards the corner shelves, and returned with a small carton, and started to pack it laughing and chatting jestfully with his colleague about some damn movie. Anger gripped me. Can't he see the pressure that others are going through? Such insensitive behaviour? My fear, anger, anxiety slipped out in words. He was taken aback at my irritation. He hurried to bill it, the curve in the lips, vanishing and transformed into a grim on his dead face. I felt bad. How can he see through my feelings? Embarrassed, I grabbed the stuff and headed back home. Couldn't notice or recognize anyone on my way. A known face smiled, as she passed by. I could not figure out who it was. But a smile slipped my lips anyways. A complete blackout of thoughts and memories for a few minutes, as if it's ticking on a stopped clock until I saw the "two red lines"
I held the rectangle strip in my hands and continued to look at it. Awestruck and dumbstruck. And it's true. Finally, I see the two red lines. I can't take my eyes off it. Tears dripped down. I've been waiting for this. I've been waiting for exactly this.
A memory etched in my heart, and going to remain… forever…
Disclaimer: The views, opinions and positions (including content in any form) expressed within this post are those of the author alone. The accuracy, completeness and validity of any statements made within this article are not guaranteed. We accept no liability for any errors, omissions or representations. The responsibility for intellectual property rights of this content rests with the author and any liability with regards to infringement of intellectual property rights remains with him/her.