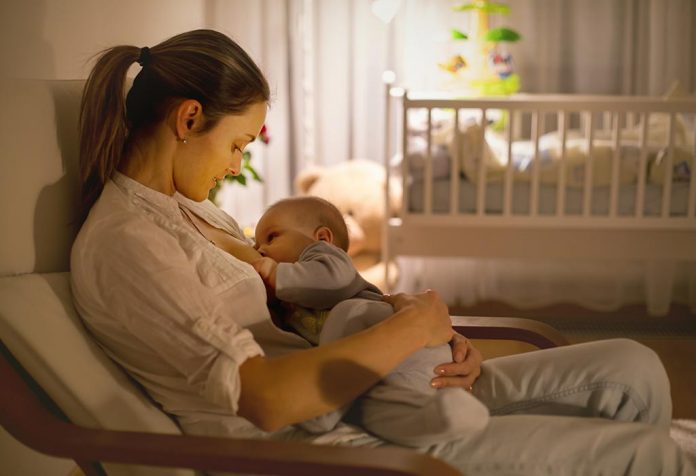 Last Updated on
An all new guide for newly feeding mothers from another mother!
Breastfeeding is a big part of motherhood. It is an emotional and beautiful connection between the mother and baby, besides being the primary source of nutrition for the baby. In a pregnant woman, milk starts getting produced during the 4th or 5th month, and the breasts start becoming fuller. This is usually seen as one of the symptoms of pregnancy!
Traditionally, when a baby is born, it is first put to the mother's breast to latch on and suck milk from the breasts. This first milk is called colostrum. It is yellow thick milk, and rich in nutrients called beta carotene, which are very important for the baby. It lasts for around 3 to 4 days, until the breasts start producing transitional milk, which is lighter than colostrum.
Some women may face issues with production of milk. The supply of milk is different for each woman. Some have good supply, while others experience less, and eventually don't at all. But it is okay! As I earlier said, it is an essential part of motherhood, as nature has designed it to be like that, but low supply or no supply doesn't disqualify a woman from being a mother. Remember that the more you feed your baby, the more milk will get produced. Also, feed your baby as per his requirement, and extra milk can be allowed to flow, as more milk will get produced.
Breastfeeding itself brings joy, but this feeling sometimes turns sour for some mothers, as latching can be painful, too. Many mothers experience sore, cracked, and dry nipples, and may even see some blood. Many times, this pain becomes unbearable, as the baby latches more and more. But, not to worry, there are some ointments in the market that are safe and get dissolved in the mouth of the baby, till the nipples recover. Nipple pain or nipple fissures usually happen when there is less supply of milk and baby tries to latch more, or if the baby is not properly latching.
Now, we will bust some myths associated with breastfeeding. Grannies or nannies will usually tell you not to look at your baby while feeding him. But, I will suggest that you enjoy each and every moment with your baby, and embrace these little events. While feeding, try to rub your baby's legs softly, rub his fingers firmly, or take his hands in your hands. If there more physical connection or bond between the mother and baby, it will help in the production of more milk.
Feed your baby every 2 to 3 hours. It is not necessary to feed the baby every time he cries, as babies can cry for many reasons. Elderly people usually tell mothers to feed their babies if they are crying, but it is best to follow the 2-hour rule. To add, always have good thoughts about your baby while feeding him, as the pain will persist for some time only, and you will embrace the sweet memories of your baby and will miss these feeding days!
Besides breastfeeding, mothers should take care of their diet and eat protein rich foods, green vegetables, drink ajwain water, eat methi, and drink milk and plenty of water. Breast milk is basically water, so the more liquid you will take, it will help in production of more milk.
So, take full rest, and enjoy this roller coaster ride of breastfeeding, full of ups and downs of emotions with your baby, till he grows up very fast!
Disclaimer: The views, opinions and positions (including content in any form) expressed within this post are those of the author alone. The accuracy, completeness and validity of any statements made within this article are not guaranteed. We accept no liability for any errors, omissions or representations. The responsibility for intellectual property rights of this content rests with the author and any liability with regards to infringement of intellectual property rights remains with him/her.