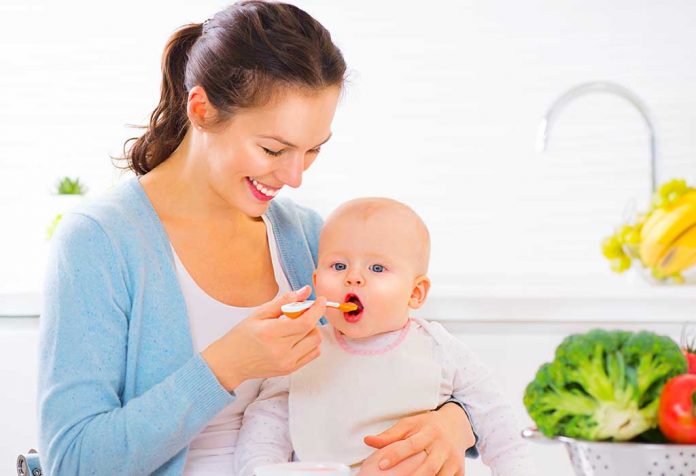 Preparing homemade meals should always be a priority for mothers as it is important to maintain a healthy lifestyle for kids from a young age. It is both healthy and hygienic as we can do it with precision and care, keeping our kid's needs in mind. In many cases, moms need to be creative to get their children to eat healthy food.
Since the beginning, I have been very particular about my little girl's diet, be it breastfeeding strictly until she was a year and a half old or making nutritious meals on the go. I wouldn't deny that it wasn't challenging but I knew it is beneficial for the overall mental and physical development of her body.
Ever since I started giving solids to my kid, I wanted it to be a balanced meal including every nutrient. I kick-started by making a diet plan for a week or so and would shop for groceries in advance for it. I would shop for groceries and eatables for the whole week.
To make my daughter eat healthy food, I started with fruit purees when she was 6 months old, these included any two to three seasonal fruits like apple, banana, and kiwi etc. I would boil them a little then make a smooth puree by grinding it. I served it to her with a teaspoon of honey in it, I disliked using any form of added sugar that early for her. I slowly added citrus fruits such as oranges, pears, grapes etc. For three weeks, I gave her a fruit pureed diet along with breastfeeding.
As her appetite increased to two meals a day, I began to include fresh vegetables in her diet such as carrots, potatoes, beans, etc. I gave her a mixed meal consisting of rice, legumes and vegetables. I included iron-rich vegetables like spinach, broccoli and other green leafy vegetables. So she had two wholesome meals until she was 8 months old, one consisted of fruits and other consisted of vegetables.
Soon she began to taste non-vegetarian food, and I made her eat a boiled egg, the albumin first and then the yolk. Eggs are still her favourite snack. Each day comes as a challenge to mothers, and I faced challenges as well. My daughter refused to eat a boiled egg, so I made her an omelette by adding finely chopped veggies and pinch of salt to taste. This continued for a few days then I switched to making egg and wheat pancakes.
When she was 9 months old, I gave her the first wholesome protein which was chicken and she loved having it. Then slowly I started to give her red meat, paneer, and fish in her dinner when she was 11 months or so. I also started including snacks in her diet after she was 17 months old. I gave her snacks like cheese slices, bread sandwiches, fruit juices, fruit jelly cakes, ice cream, blueberries, flavoured yoghurt, butter bread, potato fries, boiled egg, salad, etc. I also gave her raw veggies to munch on such as carrots, cucumbers etc. Additionally, my kid loved having fruit smoothies and vegetable soups.
I still refrain from giving her too many candies or chocolates, instead, I give her homemade fruit pops, and jaggery. If your baby is a fussy eater try to change the way you make his usual meals, it will surely attract your little one's tastebuds and make him eat a nutritious and healthy meal each day.
I am delighted to say that my kid loves to eat all kinds of food that I prepare for her. There are days when kids can be fussy about food, but we mothers should strive each day in order to serve our kids because it's important to instil clean eating habits right from childhood.
Let's make our kids eat healthy and nutritious food together!
Disclaimer: The views, opinions and positions (including content in any form) expressed within this post are those of the author alone. The accuracy, completeness and validity of any statements made within this article are not guaranteed. We accept no liability for any errors, omissions or representations. The responsibility for intellectual property rights of this content rests with the author and any liability with regards to infringement of intellectual property rights remains with him/her.