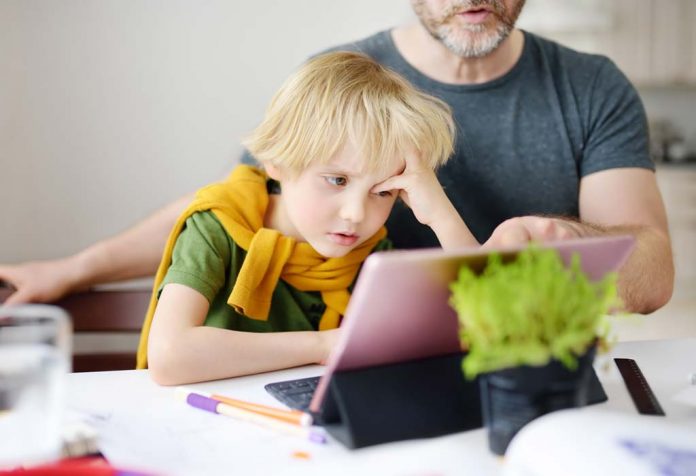 Last Updated on
Sapna was in a hurry to get home from school. She hastily left her school, without bidding farewell to her friends; something that hurt her tremendously. She envied the kids who stayed back after school, playing basketball, throwball, dancing, and chitchatting. It was a long day at school. With the continuous assignments and new concepts being taught, she was mentally exhausted. She needed to unwind. But for now, she was in a race against time. If she didn't hurry, she would be late for her
after school classes that her mother had forced her to join.
Mondays were swimming and badminton, Tuesdays, she had chess and robotics. Wednesdays were reserved for skating and Bollywood dance, while Thursdays, she had piano and art. Fridays were reserved for coding and Cue math classes, and Saturdays and Sundays were her only two off days. Those days too, her mother was planning to make her attend Table tennis and gymnastics. This wasn't the itinerary of an adult, but of a 6-year-old girl.
Often, to get our kids enrolled in the rat race, we force them to be the best, participate in activities we expect them to excel in, keep them busy constantly to avoid them getting hooked on screens, etc. In short, we think we make our kids do what's best for them. But in this process, we fail to let our kids just be kids. I have highlighted a few examples from daily life that further emphasise my point of view.
Kid competitions
With the advent of the entertainment industry, kids too have not been spared. From dance, cooking, to talent shows, kids are expected to entertain at a very young age. At a time when they should be enjoying their childhood moments creating memories, they are being forced to practice, face the limelight, accept rejection, and be critiqued. This teaches children many values at a very young age. They get used to accepting criticism and rejection from a tender age, but what is the point? For a few minutes of fame, is it worthwhile to deny them the normal childhood we had?
2. Social Media
Social media is abuzz with kids' YouTube channels, parents' posts about their children, photos of their children, and even videos of them. Though this gets them more confident to face the camera from a young age, they too get hooked on to the social media frenzy, and the number of likes, comments, followers, and subscribers affects them too. What we are inadvertently teaching them is to
look elsewhere for praise and to be content with other peoples' perspectives of
them. They fail to understand that it is only their opinion of themselves that
matters.
3. Grooming
When I was a child, I dressed in frilly dresses, had bows on my head, and wore cute shoes with no heels. The kids of today are, however, dressed to be on the ramp. Kids as young as six years are dressing up in miniskirts, hot pants, tube tops, and heeled shoes or boots. If they dress like adults at the age of 6 years, are they going to wear frilly dresses, bows, and flat shoes when they become adults?
Age-appropriate dressing lets them unleash their inner child. Don't make them grow up before their time. What we are doing is also putting our kids on a platform to be viewed. What would be unfortunate is if they catch the attention of some
predator or paedophile. In these unsafe times, until our children are old enough to protect themselves, let them dress like kids. They are not going to get the opportunity of reliving their childhood again.
4. Guinness Records
Guinness records were reserved only for the best adults who made and broke records. However, in recent times, kids too have not been spared. With
parents vying for the coveted record title for their wards, they force their
kids to perform activities and showcase talents which they should not be
expected to do at that age. The competition between parents to get their child
onto the record list is irrational. Parents' comparisons between children,
belittling them, and making them work beyond their capacity is shocking. For the
sake of a record, they have to forfeit playtime and socialising with their
friends. Is that fair to our children?
5. Classes
The other day, I enquired with one of the mothers in the society as to what classes she was sending her kid for. From art to swimming to tennis to dance to music to phonics; the list was endless. He was just four years old. Her rationale was that in this competitive world, it's better to give an extra edge to our kids over others than just while away time with unstructured play. I never knew that playtime had to be
structured. We just played games which were most fun because that was the
criteria for entertainment, right? Advertisements and social media are
pressurising parents to enrol their kids in multiple classes, both academic
and extracurricular, irrespective of the child's interests. The poor kid has no
say, as decisions regarding his/her present and future are made by the parents.
The above incidents are just a few examples of how the kids of today are being robbed of a childhood we so thoroughly enjoyed. Instead of physical sports, they are being groomed to face a public audience. Instead of falling and bruising their knees while playing, the only falling they do is the decrease in likes per social media posts. Instead of climbing a tree, the kids of today decipher steps to make a virtual monkey climb a virtual tree. Instead of exploring nature to collect leaves and flowers as "food" for house play, they are being forced to explore Guinness records, which they can make or break.
My humble plea to you is to let our kids enjoy their time while they are still kids. It is this childhood that helps them create beautiful memories; it is the most precious gift of life. Let's not waste our children's childhood, trying to make them achieve our dreams and aspirations.
Disclaimer: The views, opinions and positions (including content in any form) expressed within this post are those of the author alone. The accuracy, completeness and validity of any statements made within this article are not guaranteed. We accept no liability for any errors, omissions or representations. The responsibility for intellectual property rights of this content rests with the author and any liability with regards to infringement of intellectual property rights remains with him/her.