A Tough Pregnancy Journey but a Beautiful and Precious Gift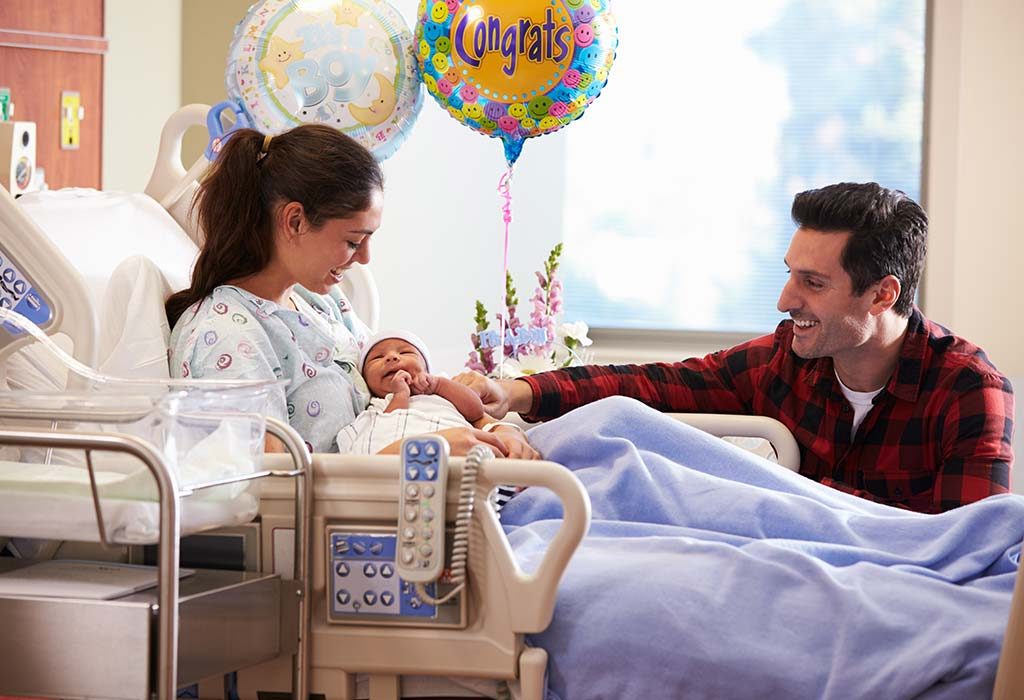 It had been two long years since we started trying for a baby, with no luck so far. The problems were unknown and the doctors could not track what the reasons were not conceiving as yet. Every month brought with it curiosity, then negative results, and finally stress. The whole conception process in two years had become a stressful play for us. As it was almost three years since we got married, the elders in the family, as usual, were quite tensed about us not having had a baby. With time, we started losing patience and started taking fertility medications recommended by doctors.
By God's grace, some wonder happened, and the medications hit the right track. Finally i got to see the magical two pink lines on the pregnancy strip. We were overwhelmed, overjoyed and what not. There was a sigh of relief within my heart. However, somewhere deep in my heart, there was a fear. This fear was because of an early miscarriage that happened to me after a year of marriage. The joy of becoming a mother was covered by a fear of the past reoccurring. I went to the gynaecologist, and the fear began to increase when she told me that i was having a high risk pregnancy and would need to be on bed rest for at least three months. I had to quit my job and be on bed rest, with limited walking, no work, no stairs and everything restricted. Gradually, the time passed with lots of nausea, sickness, cravings, mood swings ,and what not. In all this my husband supported me throughout. I went to my mom's place for a few months. When she had to visit my brother abroad for some months, I went back to my place with my husband and in-laws.
My happy phase of pregnancy began, with limited sickness, a lot of cravings, and a happy mood throughout. This was the mid pregnancy phase. I started feeling good, ate a lot, started going for outings with my husband, loved my baby bump, and had that pregnancy glow. The happy phase was going on and suddenly in the start of my 6th month, I suffered a complication. I was rushed to the hospital and admitted by the gynaecologist for two-three days. There was some bleeding and the doctors were suspecting a miscarriage if the medications do not suit me well. Luckily the bleeding stopped and i was sent to my home with instructions of bed rest. Just one day had passed and the bleeding recurred. I was again admitted for two weeks. The doctors were afraid that another recurrence would make me lose my baby, as a six month baby delivery has least chances of survival. I called my mum back and shifted to her place, as there were staircases at my husband's home and I was not allowed to even walk. By God's grace, the bleeding episode stopped and the due date was approaching fast. I completed my 8th month, and one fine morning, when i woke up, my water broke. It was one month prior to the date given to me by the gynaecologist. I was in a terrible state of mind as I didn't expect such kind of delivery. It took us 20 minutes to reach the hospital and I could count each and every breath. I was deeply scared with what had happened. Throughout the way, I kept my hands on my belly just praying for my baby inside. I was traumatised, but kept telling my baby 'You will be fine. I won't let anything happen to you.'
As soon as i reached the hospital, the procedure started. Needles were poked into my hands, there was a drip attached to the cannula, one nurse checking my BP which was shooting up, and other nurses preparing for the operation. The relieving thing was listening to my baby's heartbeat. The heartbeat was all well and this gave me a sigh of relief.
The process was very scary and cannot be defined in words,. God gave me an angel in the face of a baby boy. It is the best feeling in the world to become a MOM. All the pain and fear were gone when i saw him. Seeing your child is an unexplainable joy. Throughout my journey, my parents and my husband cared for me indefinitely. The tough pregnancy journey was a test for me, but God has given me the most precious gift of my life at the end.
Disclaimer: The views, opinions and positions (including content in any form) expressed within this post are those of the author alone. The accuracy, completeness and validity of any statements made within this article are not guaranteed. We accept no liability for any errors, omissions or representations. The responsibility for intellectual property rights of this content rests with the author and any liability with regards to infringement of intellectual property rights remains with him/her.