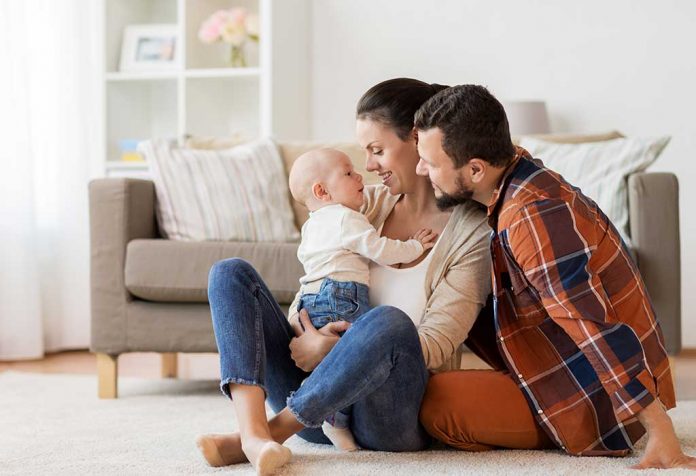 Last Updated on
Parenthood, and especially motherhood, is glamourized to a point that anyone struggling to cope up with the new challenges of parenting is instantly made to feel like a bad and incompetent parent.
While you can love your baby to the moon and back, it does not mean that you become numb to your own emotions and do not take care of yourself. We are all conditioned to believe that being a parent is to be sacrificing, efficient, resourceful and generous beyond measures, but that is not the only way to parent, if you lose a sense of your agency in the process.
These are the things nobody talks about in the open, and new parents continue to be puzzles, that maybe they are the only ones supposedly failing at this.
So here's my list of 10 things I wish someone had told me before I had a baby:
1. Bringing up a baby is an expensive affair. Sure, your parents never used Rs. 700 worth of cloth diapers, or did baby proofing that costs a bomb, or bought a separate crib worth Rs. 30,000, and you still survived, right? But times have changed. You can't expect today's new parents to raise a baby the old-fashioned way before consumerism hit us. We need all the stuff, and the stuff is pricey.
2. You can't love your baby all day, every day. It's not humanly possible to not get at least a little bit annoyed with your own baby, if they are being cranky, waking up for no reason, or just clinging to you for comfort. Knowing that the baby has only you, does not make it easier to smile through a 3 a.m. crying or even playing session.
3. There is going to be so much judgement about your parenting style, no matter what. So, don't even bother trying. Whatever your parenting style or philosophy is, there is enough chatter around you to question that. If you co-sleep, there is judgement that you're coddling your baby too much. If you sleep train, you're a heartless monster who can't hug her baby to sleep. It never ends.
4. Breastfeeding is going to suck the life out of you. It looks simple, just pop the baby on the nipple, and they'll take it up from there. But it's not that simple. Breastfeeding demands a crazy level of patience and mental strength, and not to mention that your own health is going to go for a toss with long hours of sitting and hunching, calcium deficiency, and body aches.
5. Your partner won't understand most of the things you're going through, and it goes for both husband and wife. While mothers are going through a sea of emotions on their own, fathers, too, have difficulty coping with the new changes. Mothers do need all the support, but they are often lost themselves, and don't know what will help. On the other hand, fathers have their own shares of troubling thoughts, self-doubt, feeling of helplessness, and putting up with a partner who is going through a lot.
6. You will not have all the answers, you won't feel overly motherly from the get go, and your instincts won't kick in as soon as they should. Let's face it, you just met your baby, and you're expected to rise to the occasion and blossom into fairy mother. It doesn't happen that fast. You've carried the baby for 9 months, your husband has been talking to the baby and feeling the kicks, and it feels like you know the baby, but you don't. It takes time to fall in love with you own flesh and blood, and it is better that way.
7. You'll fight for no reasons at all, but it'll feel good to fight nonetheless. It's normal to want to give in to your emotions and just be loud, rude, impulsive and irrational at times, and when you do, it feels like you dropped a heavy weight that you've been carrying around. The reason is that tending to a baby takes the most sincere form of care and attention, and you can't do retakes. Being on your toes day and night makes you push your own emotions aside. So, when you finally get a chance to be irrational and scream for no reason, you are emptying your pent-up emotions.
8. Postpartum depression is real, ugly, and silent. Both parents can go through it, but it affects mothers more than fathers. You just had a baby, and your body has seen so many hormones going in and out of your system that your brain is just coming to terms with it. On any other day it would be fine, but if you consider the sleep deprivation, fatigue, and a long break from the outside world, it becomes difficult for the brain to find that balance. Allow yourself time and energy to heal mentally.
9. You lose a bit of yourself to your baby. Your sense of self, your agency, your old life, your priorities – everything changes, irrevocably. Your career takes a back seat for a while, and you wonder if you're ever going to catch up, be that person at work everyone emulated, and be that spontaneous in your life. It comes and goes, and after a while it passes for good. You do reach a point when you find your new normal, and take pride in your shifted priorities.
10. You don't have to make your baby the centre of your universe. They do have to be the focal point of your life for a little while, but try not to get sucked in. Maintain a piece of yourself for you and your partner, hold on to your old routines and plans, don't give up on your dreams and aspirations for the baby. Once you have that, getting there even with a baby becomes easier, and they learn to adapt, too. You don't want to see your old photos and not recognise the person. Growth is important, but losing yourself in the process of raising a family is going to do more harm than good
Disclaimer: The views, opinions and positions (including content in any form) expressed within this post are those of the author alone. The accuracy, completeness and validity of any statements made within this article are not guaranteed. We accept no liability for any errors, omissions or representations. The responsibility for intellectual property rights of this content rests with the author and any liability with regards to infringement of intellectual property rights remains with him/her.