Choosing Age-Appropriate Toys and Play Ideas For Your Baby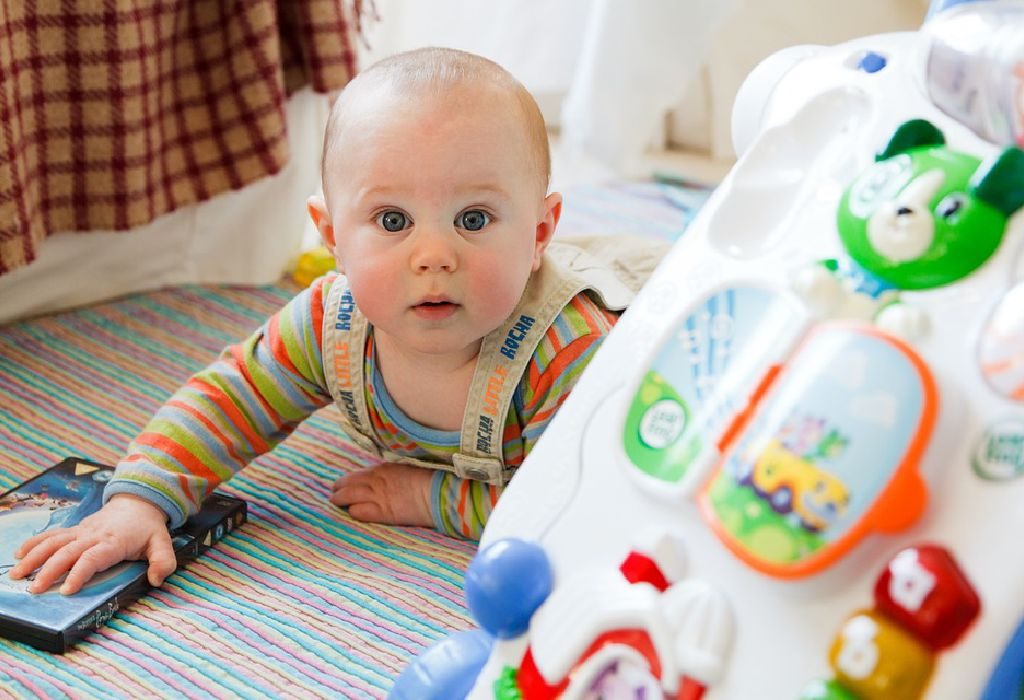 As your baby grows, you will need to introduce him to toys, games and books that he can play with and also aid in his development. Find out which play ideas work best for your baby.
For a newborn, the only toy that can capture his interest is you. However, as he begins to discover his hands and feet around the age of 3-4 Months, he will find joy in playing with toys and games or looking at colourful picture books. As a parent, your role is to pick up the toys that help him to learn and develop. Here are some age-appropriate play ideas for your baby.
Newborns – 2 Months
For a newborn, holding him in your arms, showing funny or happy expressions on your face or anything else that keeps you close to him is nothing less than a play for him. Even if you sing a nursery rhyme to him, it is a play idea that will get him laughing. You may of course decorate his nursery with cute baby stuff – Mamma loves that too!
Children Between 3-6 Months
When choosing toys for babies, they necessarily need not to be anything fancy. What matters is your child can hold them in his hands, make attempts to grab them or simply get attracted to it.
At this age, introducing squeaky toys, bright-coloured mobiles, rattles, wind up musical toys and plastic keys would be a good idea.
Soft stuffed animals, dolls or other toys in different shapes, sizes, colours and textures will also make them focus or explore their hands.
Hardcover or cloth books with bright illustrations or pop-ups aid in visual development of babies and form connections in their brain. Spend a little cozy time daily with your baby, reading books to him and pointing at the pictures.
While bathing your baby, you can put bath toys in the bath tub or hand over them to your baby. This will not only make bathing fun for him, but also keep his mind engaged.
Children between 7-9 Months
As your baby starts crawling on knees or stomach, you can buy toys which require the use of legs or make him reach for them.
For example, throwing balls in an opposite direction or toys that would immediately get them moving.
Similarly, simple household items like round-edged plastic cups, pots or lids will also encourage him to practice using his movements in various ways.
As babies also start reasoning around this time; you can give them stacking cups, building blocks, jack-in-the-box or any other surprise games too.
Children Between 10 – 12 Months
At this age, your baby can now crawl speedily, pull himself up or even start showing signs of walking. Hence, he would love playing with toys that he can control or interact with.
Push and pull toys, ride on toys or dump trucks will improve his physical co-ordination.
Pretend play games and nursery rhymes with actions will encourage him to develop his speech and development skills.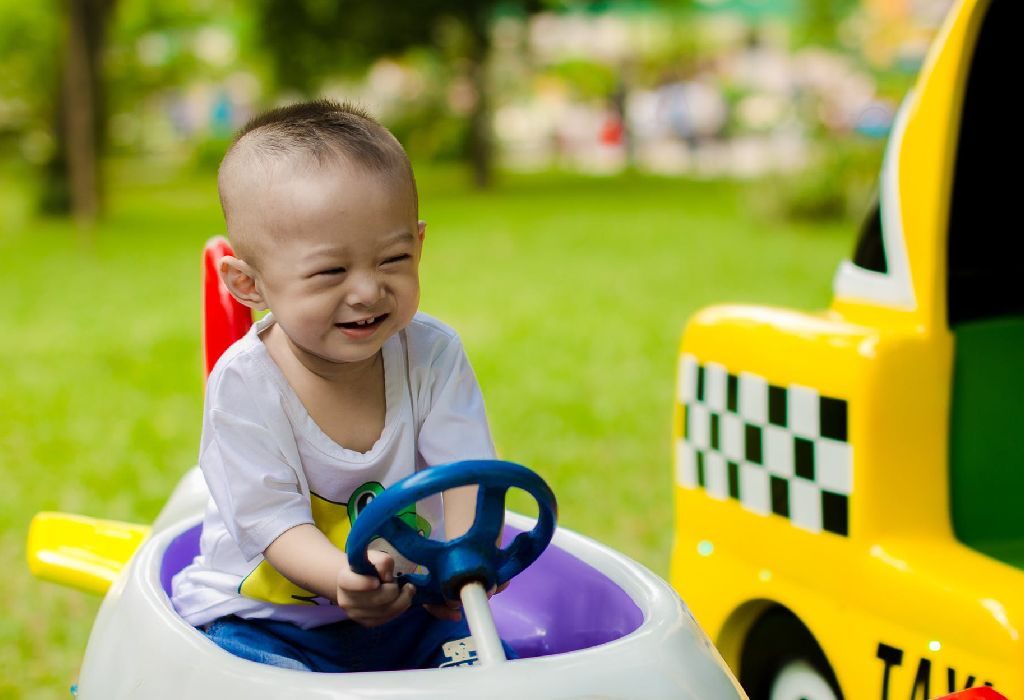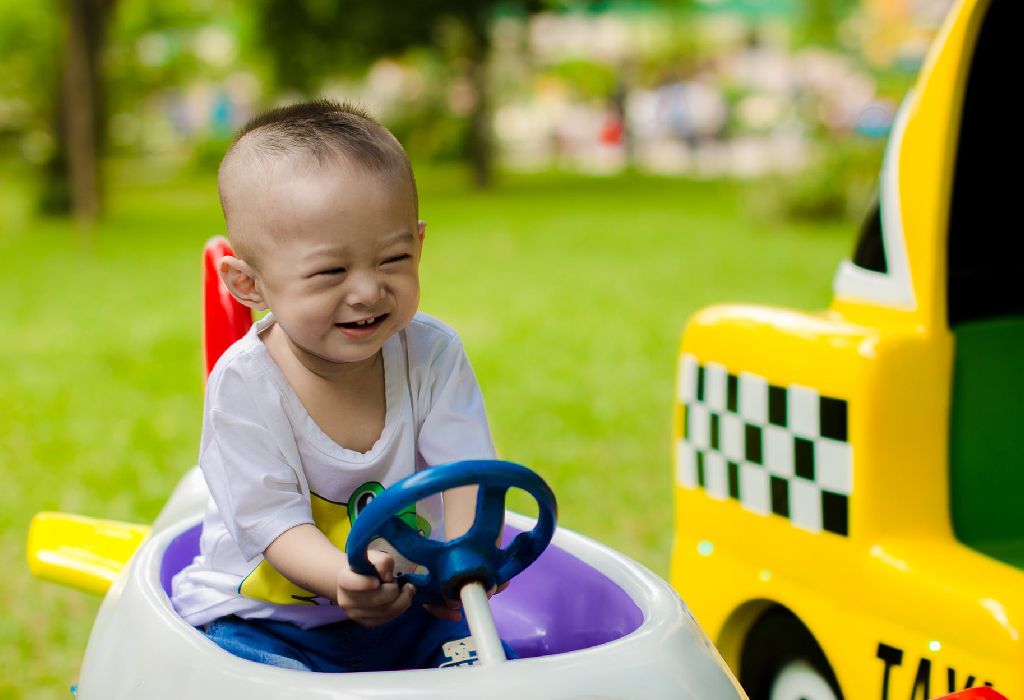 Pretend play toys such as telephone, puppets, kitchen sets and similar others will involve them in role-playing. These toys will provide an opportunity to get acquainted with the real world activities.
Play dough and crayons will bring out their creativity.
A few other tips to consider while choosing toys, games or books for babies are:
They should be non- toxic, soft to hold and should not have any sharp edges.
They should meet the approved quality standards for that age.
Avoid toys made of PVC or lead-based paint.
Do not buy miniature-size toys such as marbles that your baby can easily swallow.
The batteries in toys should be fitted and sealed firmly.
Be present to supervise when your child is playing.
Lastly, remember that babies have a limited attention span. What they like playing with today would not interest them the next day. Hence, you should choose only those toys and play ideas for your baby that are age-appropriate, safe and provide a variety.