Chocolate Truffles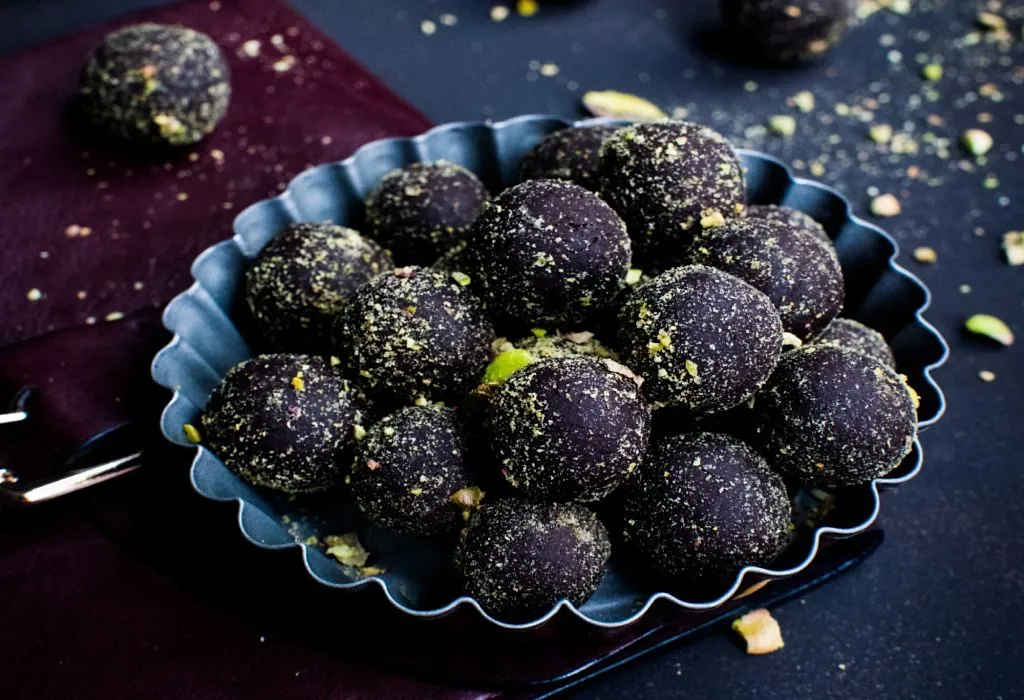 In this Article
This dainty confection is one of the simplest to make; just mix cream, chocolate and give it a little time. You'll have the blissful, decadent and sublime chocolate truffles. Conjure up this 'food of love', and present it simply with a red rose to elicit a sparkle in your partner's eyes. At the same time, watch your kids fill up with glee at the sight of these.
| | | |
| --- | --- | --- |
| Serves | Preparation Time | Cooking Time |
| 4 People | 10-15 Minutes | 10-15 Minutes |
Ingredients
120 g dark chocolate, broken into small pieces
1/4th cup heavy whipping cream
3-4 drops vanilla extract
For the Coating
Drinking chocolate powder
Powdered sugar
Colourful sprinkles
Method
Step 1
In a heavy-bottomed pan, bring heavy whipping cream to a simmer on low heat. Keep scraping the sides of the pan every few minutes with a spatula.
Step 2
In a deep bowl, place the chocolate pieces and pour this heated cream over it. Let it stand for 5 mins and then give it a stir.
Step 3
Keep stirring until all the lumps get dissolved and the mixture becomes smooth.
Step 4
After it cools down a little, place the mixture in the refrigerator for 2 hours.
Step 5
Remove the mixture from the fridge and with the help of a teaspoon, remove small portions of the mixture.
Step 6
Grease your hands a little with butter, and quickly make round balls of the mixture and keep placing them on a parchment paper.
Step 7
Place the formed balls again in the refrigerator. Keep it overnight.
Step 8
When you want to serve the truffles, remove a few and toss them in either drinking chocolate or powdered sugar as desired.
Step 9
You can also mix in some colourful sprinkles to take things a notch higher.
Step 10
Serve immediately and keep the remaining in the refrigerator.
Nutritional Information
| | |
| --- | --- |
| Calories | 385 Kcal |
| Proteins | 9.6 g |
| Total Fat | 5.8 g |
| Total Carbohydrates | 75.3 g |
| Cholesterol | 20 mg |
| Sodium | 169 mg |
| Potassium | 308 mg |
Tip -You can add nuts of your choice to make the dish healthier. You can segregate the truffles in two batches, and for the one that you'll be sharing with your spouse, add a teaspoon of your favorite liquor when mixing the ingredients.