Caribbean Rice Hedgehogs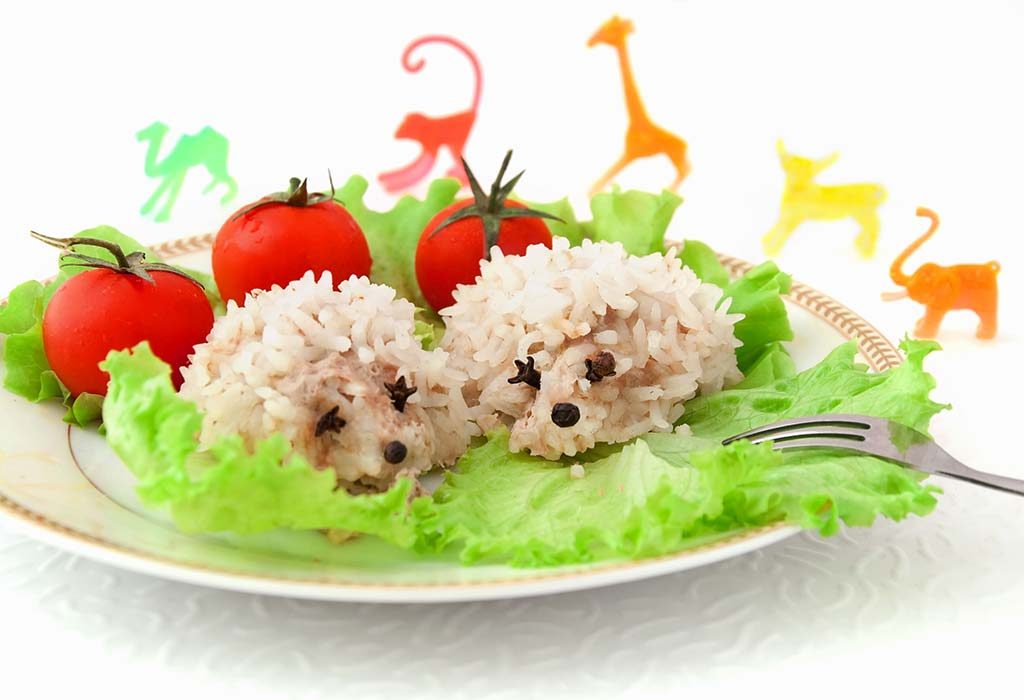 In this Article
This rice is a flavorful change from the typical 'rice and dal' regime. Made with the combination of coconut milk and pineapple juice, this scrumptious dish would simply tantalize the taste buds of your little one. To add to the piquancy, a hint of butter and coriander is added. Even if after all this your kid refuses to down it, don't fret! Just arrange the dish in a way that resisting will be too difficult a task for him. Remember Mommy, when you want your kid to eat food they he has otherwise given a thumbs down to, making things visually impressive is the key.
| | | |
| --- | --- | --- |
| Serves | Preparation Time | Cooking Time |
| 4 People | 15-20 Minutes | 10-15 Minutes |
Ingredients
2 cups basmati rice, cooked
3/4 cup pineapple cubes (optional)
1/2 cup coconut milk
50 ml pineapple juice
1 tbsp coriander, finely chopped
1 tsp fresh red chillies, finely chopped (optional)
1 tsp butter
½ tsp jeera
salt to taste
Method
Step 1
In a bowl, combine rice, coconut milk, pineapple juice, finely chopped coriander and red chillies. Mix all these ingredients well and keep aside.
Step 2
In a heavy-bottom pan, add butter and cumin seeds. After the seeds crackle, add the rice mixture and salt.
Step 3
Let the mixture simmer on medium heat for 2-3 minutes. Keep stirring occasionally.
Step 4
After the mixture turns a little dry, remove from heat.
Step 5
Let the rice cool down a bit, so that giving shapes will become easy.
Step 6
Decorate a plate with lettuce leaves. Take a small amount of rice and place it on the plate.
Step 7
Give the mound an oval shape, and make one end tapering.
Step 8
Place another mound of rice on the tapering end. This will become the head of the hedgehog.
Step 9
Push in two cloves for the eyes and one black pepper for the nose.
Step 10
You can decorate the plate with cut pineapple pieces, or in any way you wish to do it.
Nutritional Information
| | |
| --- | --- |
| Calories | 415 K cal |
| Proteins | 7.4 g |
| Total Fat | 7.8 g |
| Total Carbohydrates | 77.4 g |
| Cholesterol | 8 mg |
| Sodium | 10 mg |
| Potassium | 208 mg |
Tip: If you making it for small kids, you can let go the addition of red chillies. Instead add 2-3 tbsp sugar, it will taste even better.