Four Tips to Develop and Nurture Your Baby's Learning Skills for the Future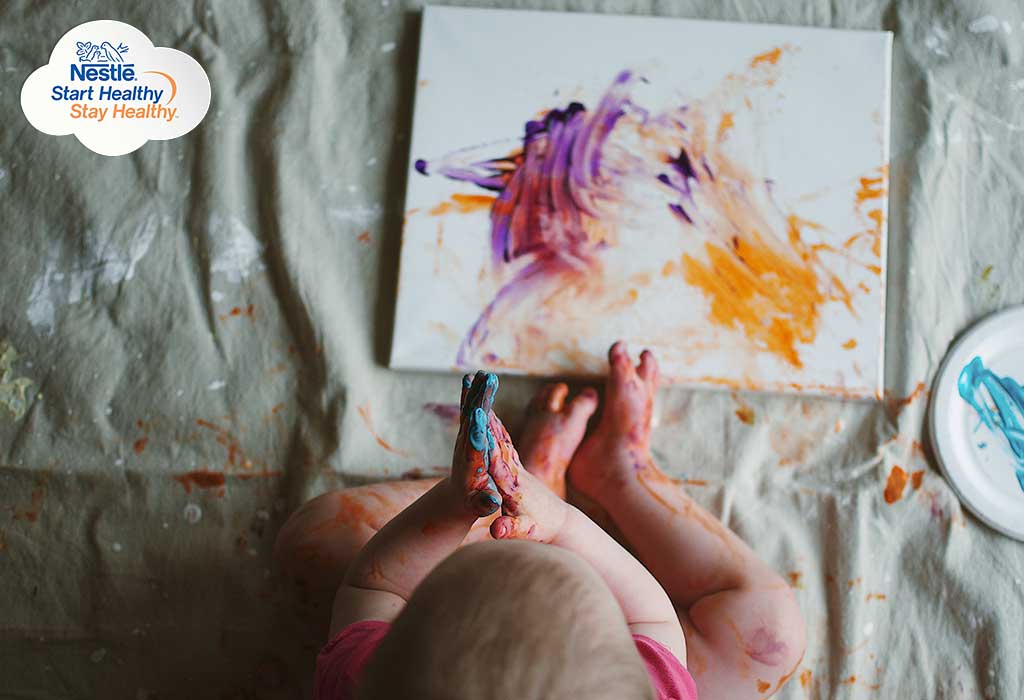 In collaboration with Nestlé Start Healthy Stay Healthy.
Did you know that babies begin learning from the time they are born? Yes. They are very quick at observing the environment they are brought up in. They can also demonstrate their understanding by responding, identifying, and differentiating between people, objects, and sounds. In a nutshell, learning begins in infancy. Therefore, it is very important for parents to have a healthy and positive environment around their little ones to nurture their learning skills and help them become future-ready, because learning never stops!
Your child's future can be more challenging and demanding than the present. Therefore, you must begin to invest your time and energy to help your infant develop her learning skills.
So, what is it that you need to focus on right now? You need to help your baby develop some key skills, such as thinking, problem-solving, gathering and organising information, communicating, and developing judgement. It may sound like too much for your little one to handle, but these skills can be developed gradually. And, to help you do so, we have put together some tips that can come in handy when you need them.
Tips to Develop and Nurture Your Baby's Learning Skills for the Future
Nowadays, each day demands a new plan, a new perspective, persistence, and patience. If you are all geared up to raise your munchkin to face the challenges her future would pose, remember that each baby has their own pace of learning. Go slow with these tips and enjoy the journey.
1. Nourish Your Baby's Body
Step one for bringing about physical and mental development in your baby is to provide her little body with enough nourishment to grow. Breastfeeding plays an important role here. It is the only source of macro- and micro-nutrients that your little one needs to build immunity until she is ready to gum on some delicious solid food. Breastmilk contains nutrients like phospholipids, especially sphingomyelin, along with DHA (docosahexaenoic acid), ARA (arachidonic acid), choline, iron, zinc, and folic acid, which help establish early brain connections and set the foundation for learning. However, if you're unable to breastfeed, your doctor will point you toward alternatives that ensure your baby's nutrition needs are met. So, be sure to consult your paediatrician for proper guidance.
2. Talk to Your Baby
Your little one's little brain is active, receptive, and responsive to sounds and actions. Talking to her will prove to be very helpful to develop her language and communication skills. She will listen to the sounds you make, watch your actions, and eventually, will even respond to them by smiling, laughing, or making sounds.
3. Stimulate Your Baby's Brain
Games, such as hiding games, playing peekaboo, imitating, and copying, can help stimulate your child's learning. You may also get a bunch of developmental toys, like coloured blocks, stackable cups or rings, object permanence boxes, etc., to take it a step further. Other than these, letting your baby read picture books and reading stories to her can also help.
4. Keep Your Baby Active and Fit
An active baby remains fit and has fewer learning issues as compared to inactive kids. All the nourishment you will be providing will need to be exhausted physically too. Activities like light stretching during bath time, sitting up, playing with toys, grasping and throwing toys, tummy time, bouncing in your lap, crawling, walking, etc., can help her develop those muscles and remain fit.
The future calls for your child to be healthy, attentive, confident, and courageous. She may have to face complex situations and juggle through several things simultaneously. The time you invest in her now will ease some stress for her in the future as she would be able to think, solve problems, and manage most things independently and creatively. While these tips can help you prepare your baby for learning, you must also consult your paediatrician and gain thorough guidance, as each infant requires different levels of attention and care.
Also Read:
Montessori-Inspired Toys for Babies, Toddlers, and Preschoolers
Montessori Mobiles for Babies – Types and Benefits
Importance of Sensory Bins for Infants and Toddlers