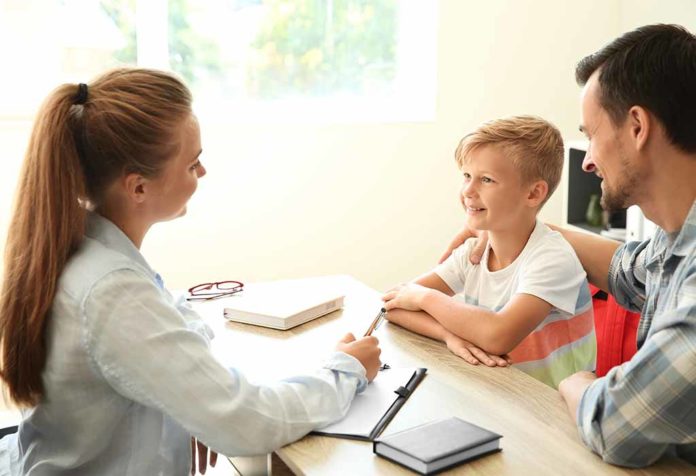 Last Updated on
My story is about how we measure a child's success and failure only through grades. We all speak about manners, showing respect, honouring elders, sharing with peers, and instilling good values in kids, but when it comes to PTM, do we even faintly consider these abstract qualities as yardsticks for a child's growth?
The D-Day arrived. I meticulously noted down the things I had to ask the class teacher. After all, the Parents-Teachers Meeting is generally regarded as the most important event in the lives of both parents and children. When I reached the school, the scene could have been misconstrued for a jam session. Parents and children turned out in their best outfits. I wasn't any different! When I entered my daughter's classroom, I noticed anxious faces and worried expressions. Some were unhappy with their ward's first term marks, a few repeatedly calculated the numbers from answer sheets (half a mark should not go anywhere), and others reprimanded their children for low scores. There was also a separate category. Parents that are boastful about their children and brag about them to others. A mother flaunted her Louis Vuitton purse at practically every opportunity. The reason for her absurd behaviour was primarily because her child scored second highest in Class 2, First Term. I made my way through the maze of people.
When I reached the class teacher's table, she quietly asked me to take a seat and placed my daughter's answer sheets in front of me. I grabbed them and, like other parents, scanned through the sheets with enthusiasm. The adrenaline rush was like the last ball decider of an Indo-Pak cricket match. A parent could be seen craning her neck to look at the papers in my hand. And by the look on her face, I would know if her child was better or mediocre than mine. It was all written on their faces. Comparisons and competition right from budding!
'Can I ask you a few questions, please?' A sixty-something lady's voice made me look up. She was sophisticated and composed. Her smile was contagious, and I reciprocated with a gesture of my own, but her addressee was the class teacher, not me. Nonetheless, she recognised it. The teacher reluctantly prepared for a barrage of questioning from parents who demanded explanations for their child's grades that fell short of their expectations. 'I am Anand's grandma. His mother has been bedridden for the past six months, and his father is out of the station, so…' the lady couldn't complete her sentence as another parent asked the teacher why her daughter's pencil box got missing two days ago. Well, the teacher tried to maintain her sanity and focused on the aged lady.
'Yes, please continue, Mrs…? 'I am Mrs Jairam,' came the reply. Anand stood shyly but always smiling. "I am not concerned about his marks but tell me, is he well behaved in class? And shows respect to the teachers? Is he polite and accepts his mistakes calmly?" The elderly lady sounded eager to know but not anxious. There was a serenity about the voice. I could see a few like me were stunned. Her questions were enough to draw attention. The teacher looked at others, and finally, her eyes rested on the lady. 'Thank you, Mrs Jairam, for asking me these questions. Anand is the most well behaved, gentle and best-mannered child. And now I know why!' The old lady was beaming with glory. 'This comforts me a lot. I just wanted to ensure that my grandchild has imbibed all moral values. A good human being is rare, and I want him to be that.' She thanked the teacher and left with Anand. I glanced at the table where Anand's answer sheets and report card were neatly placed. He topped the exam!
Others in the hall appeared so trivial to me. All of us looked such an incongruous contrast to Anand's grandma. I had many questions for the teacher but left without asking any. I had enough questions intriguing me on my way back.
Disclaimer: The views, opinions and positions (including content in any form) expressed within this post are those of the author alone. The accuracy, completeness and validity of any statements made within this article are not guaranteed. We accept no liability for any errors, omissions or representations. The responsibility for intellectual property rights of this content rests with the author and any liability with regards to infringement of intellectual property rights remains with him/her.