Toys for a 6-month-old Baby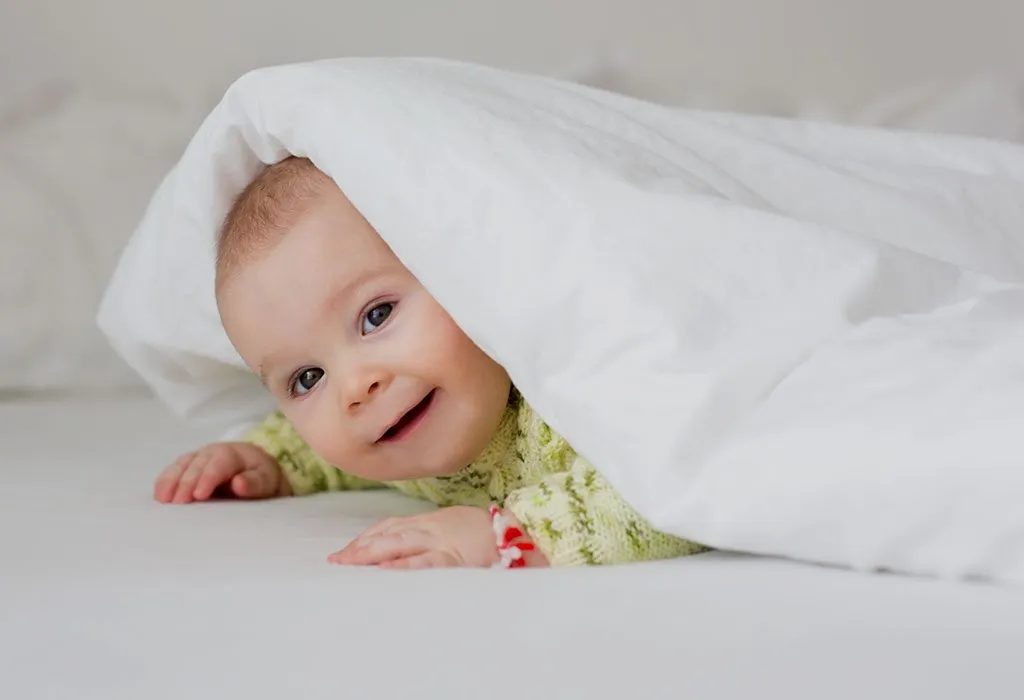 Your baby is growing up fast and can now sit up by himself. He may even be able to grab two objects and bang them together. He loves listening to new sounds and learning that he can make things happen! Here are some baby toys for 6-month-olds that you can get your baby to aid in his development:
Action/Reaction Toys
Toys that do something when your baby plays with it, such as squeak, rattle, move, flash lights etc., are action/reaction toys.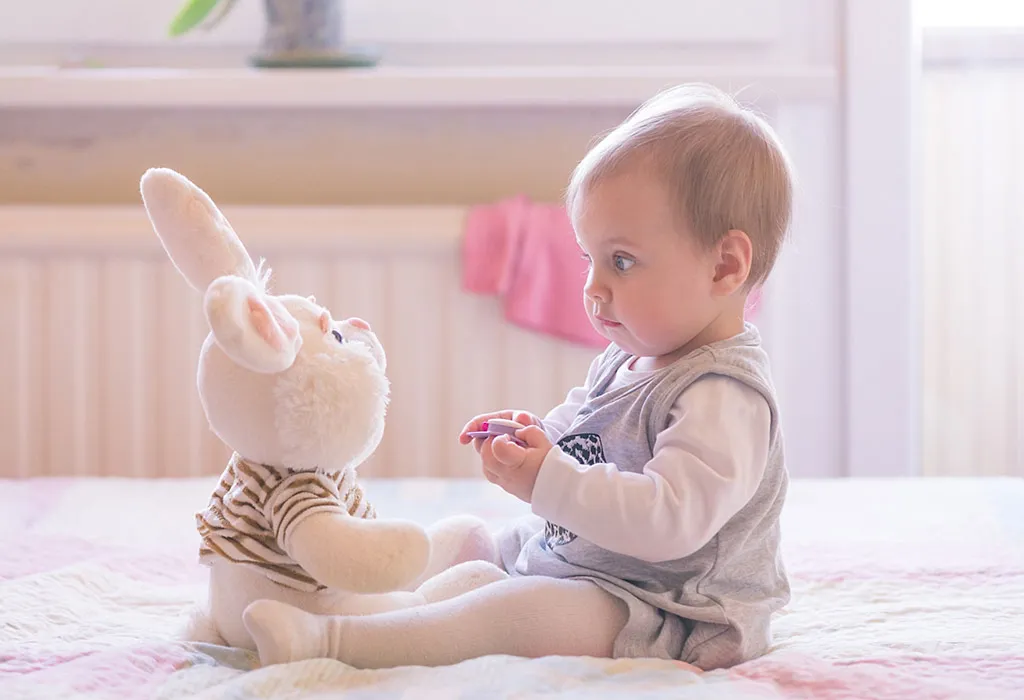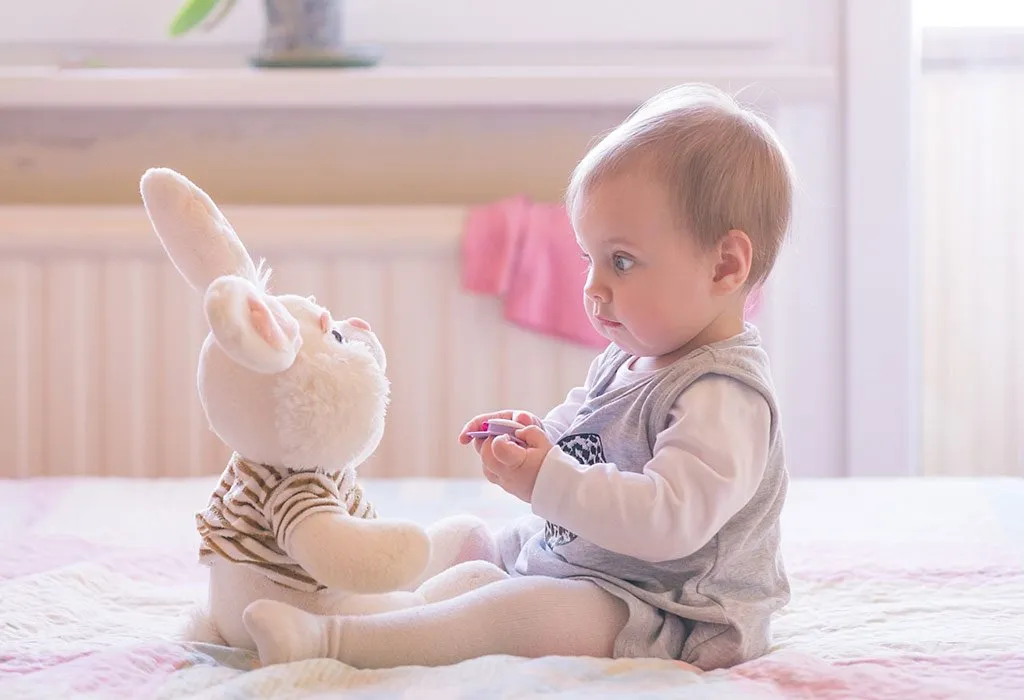 1. Skill Development
2. Recommended Toys
Plastic keys on a ring
Squeaky toys
Dolls or stuffed toys with recordings that activate when pressed
Toys with movement – cars, stuffed animals, etc.
Stacking Toys
Stacking helps babies develop some important skills.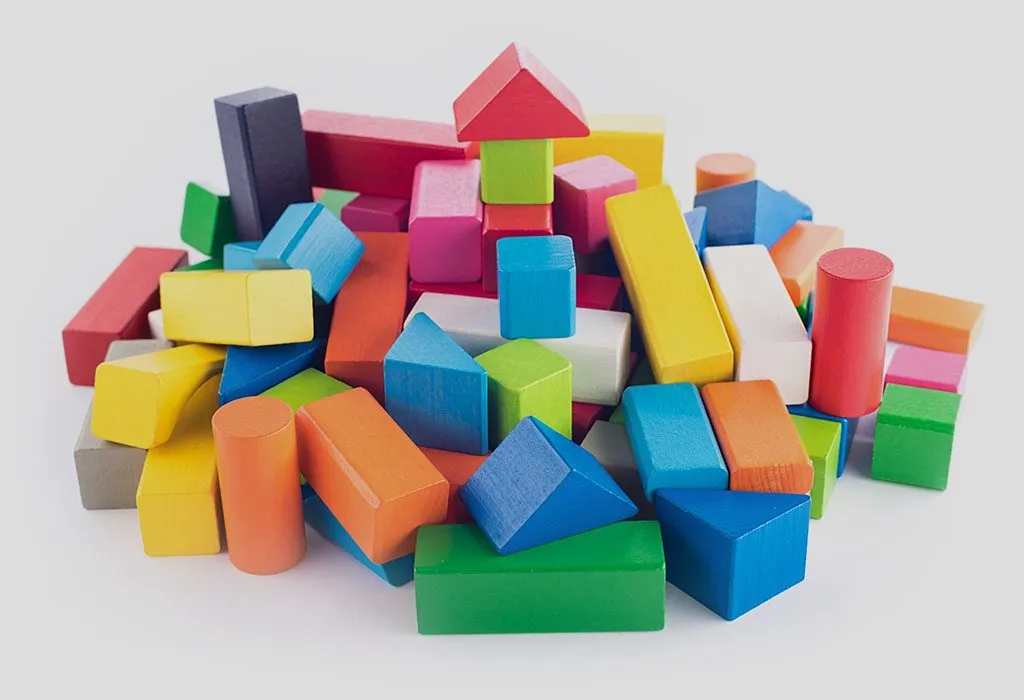 1. Skill Development
Your child learns how to solve problems
Developing the creative part of the brain
Developing gross and fine motor skills
2. Recommended Toys
Toys That Encourage Crawling
Most crawl toys are cushy and colourful, often incorporating colourful lights, movement, or some sound.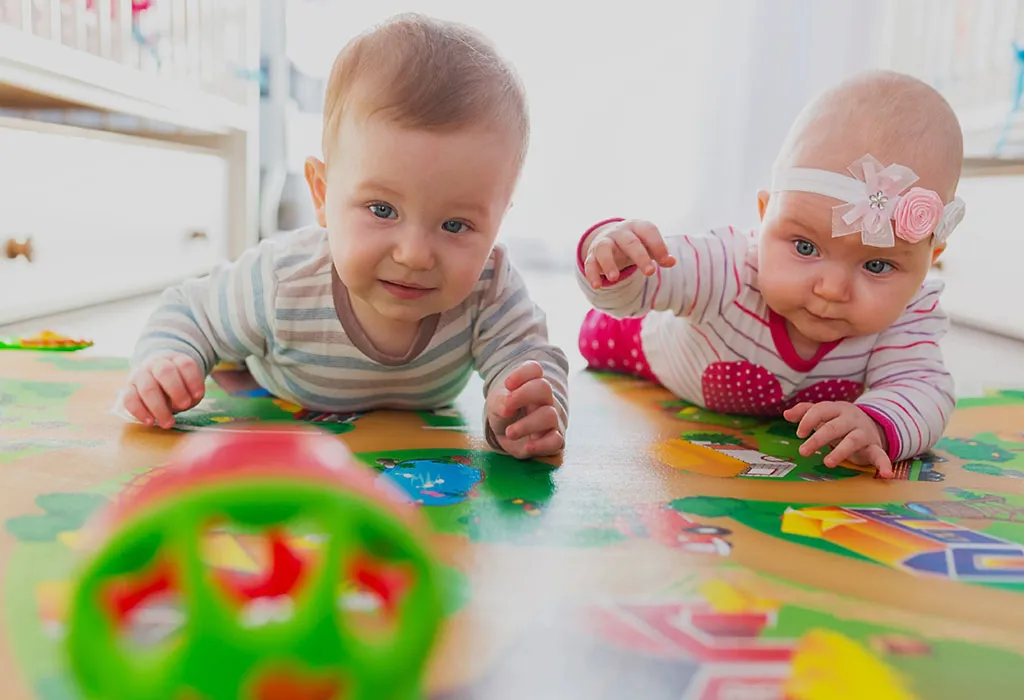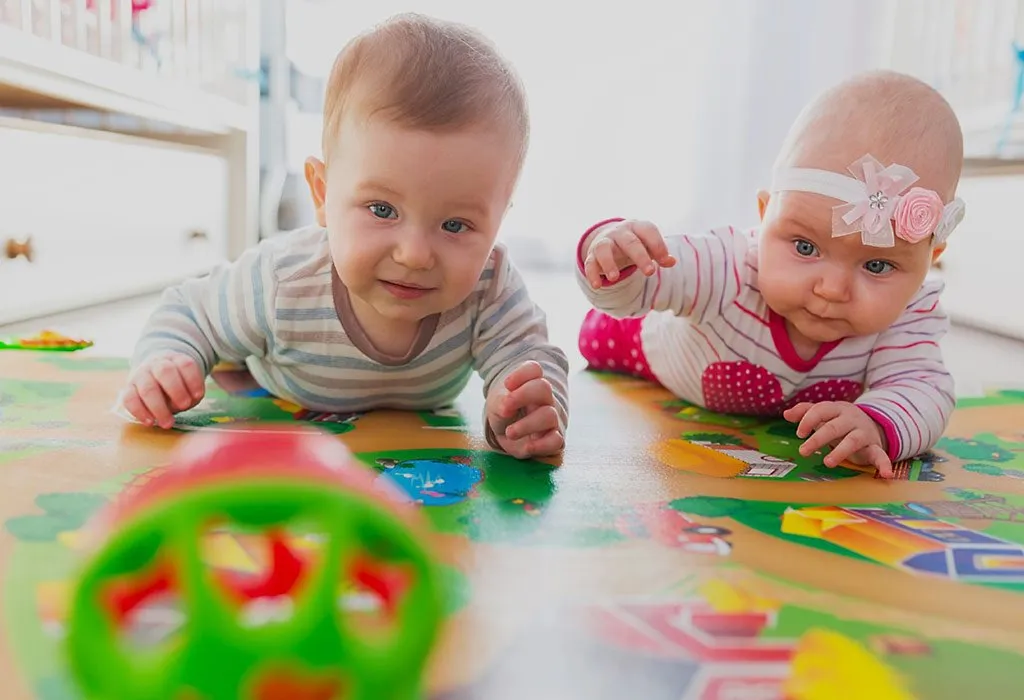 1. Skill Development
Helps develop motor skills
Encourages mobility in your child
Encourages tummy time
2. Recommended Toys
Battery operated walking dogs
Roller, on which your baby is propped up
Toys with wheels
Role Playing Toys
These are toys that help him imitate the actions of daily life.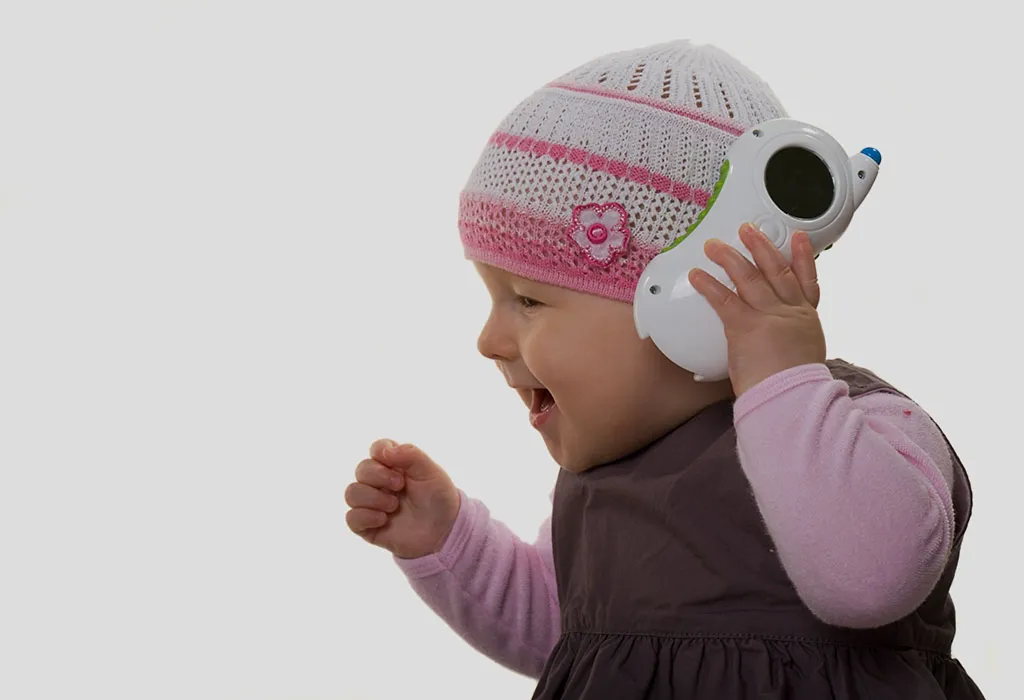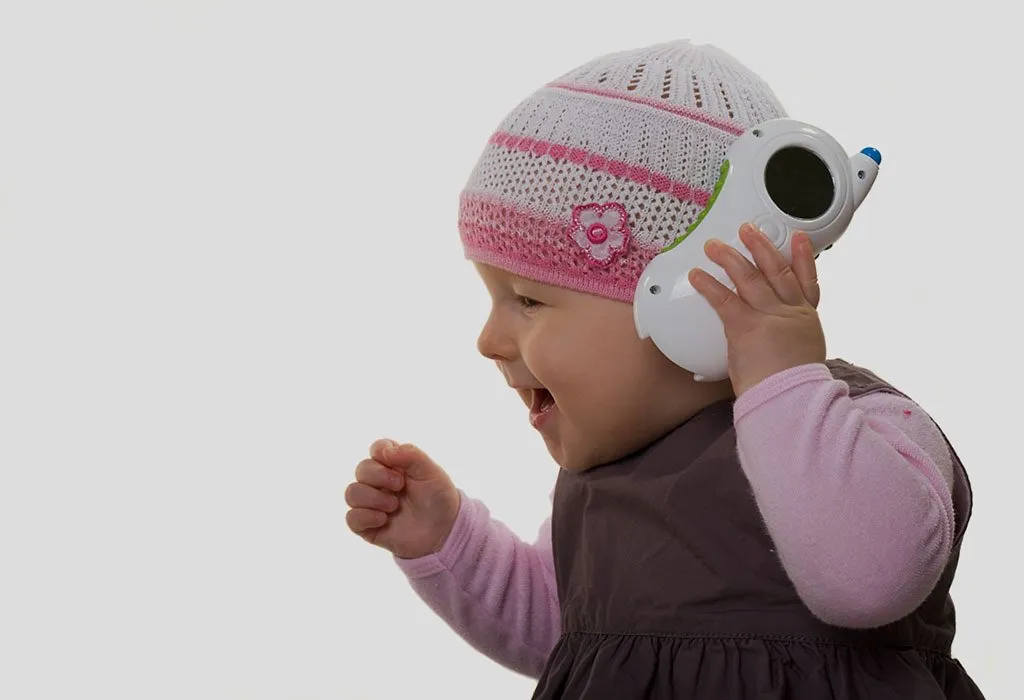 1. Skill Development
Helps your baby understand the world better
Helps develop hand-eye coordination
Builds self-confidence
2. Recommended Toys
Play-phone or cell phones
Lightweight toy hammers
Soft Toys
Your little one will soon grow attached to his soft toys.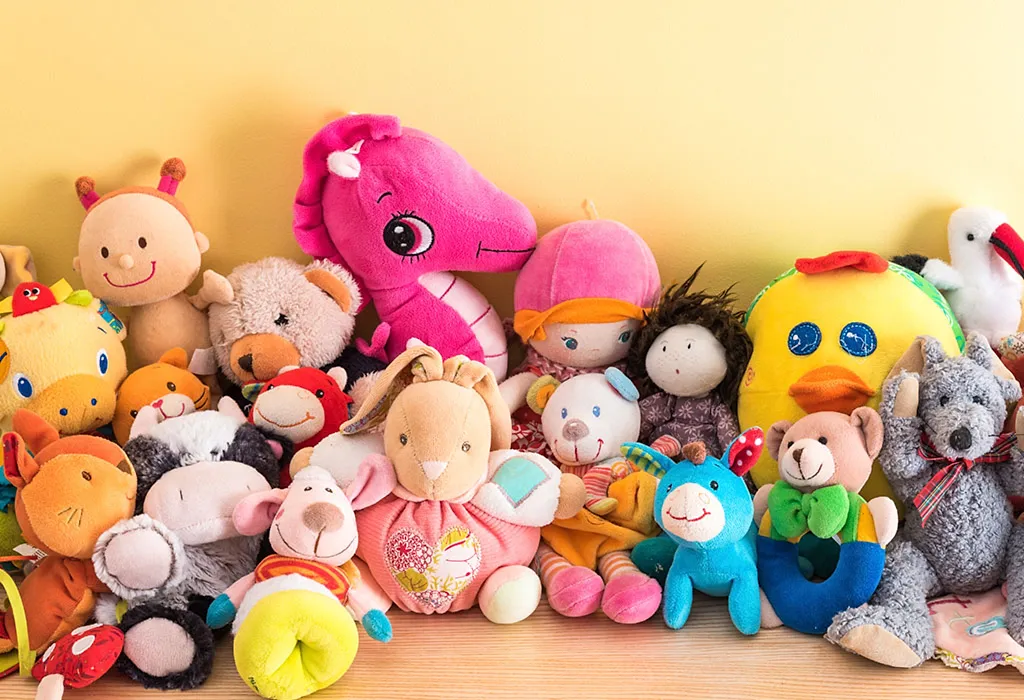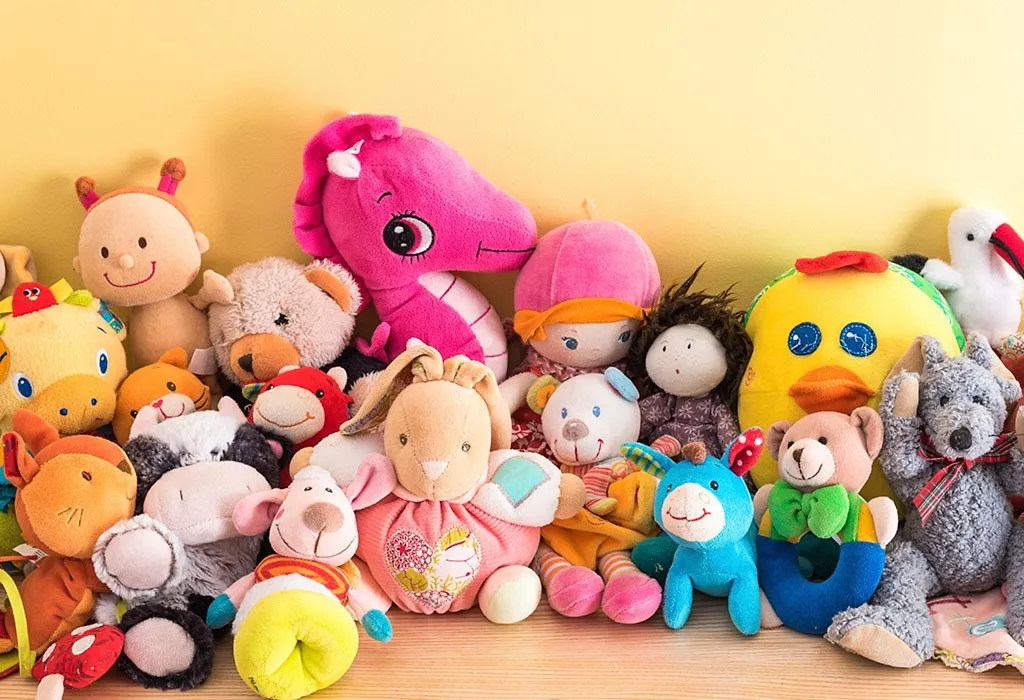 1. Skill Development
Stuffed toys can be a great tool in getting your child to learn to self-soothe at night while falling asleep
The different textures that soft toys and dolls come in offer a great sensory experience for your little one.
2. Recommended Toys
Stuffed animals
Dolls
Soft books
Noisy and Flashy Toys
Toys that make noise and flash lights when touched are fun for your baby.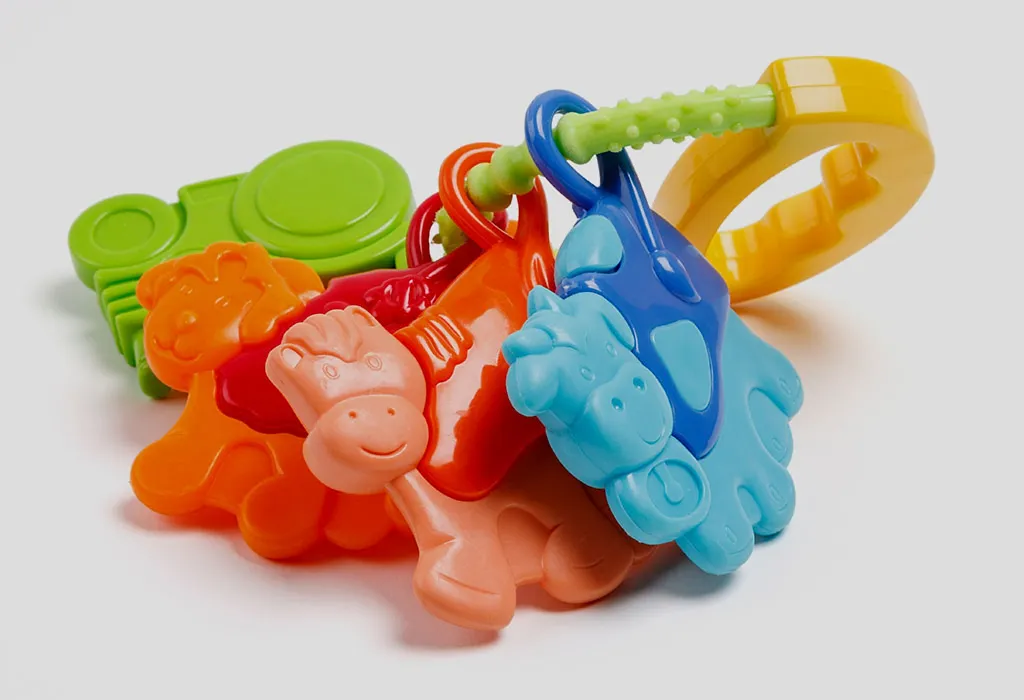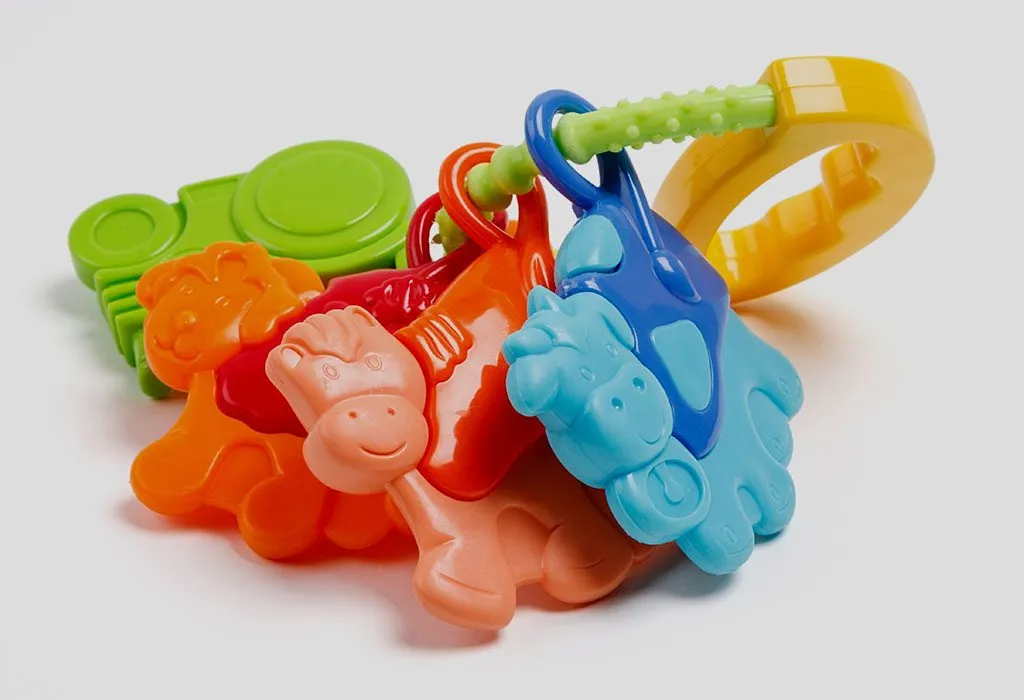 1. Skill Development
Cause and effect are now becoming a reality as your baby will be able to experiment with different toys to see how certain things he does makes certain things happen.
2. Recommended Toys
Balls with bells in them
Toys with button options that have different sounds; for example, a toy that has the options of pressing different animal buttons and learning what sounds they make.
Building Blocks
At this age, it is best to go for the softer bigger blocks.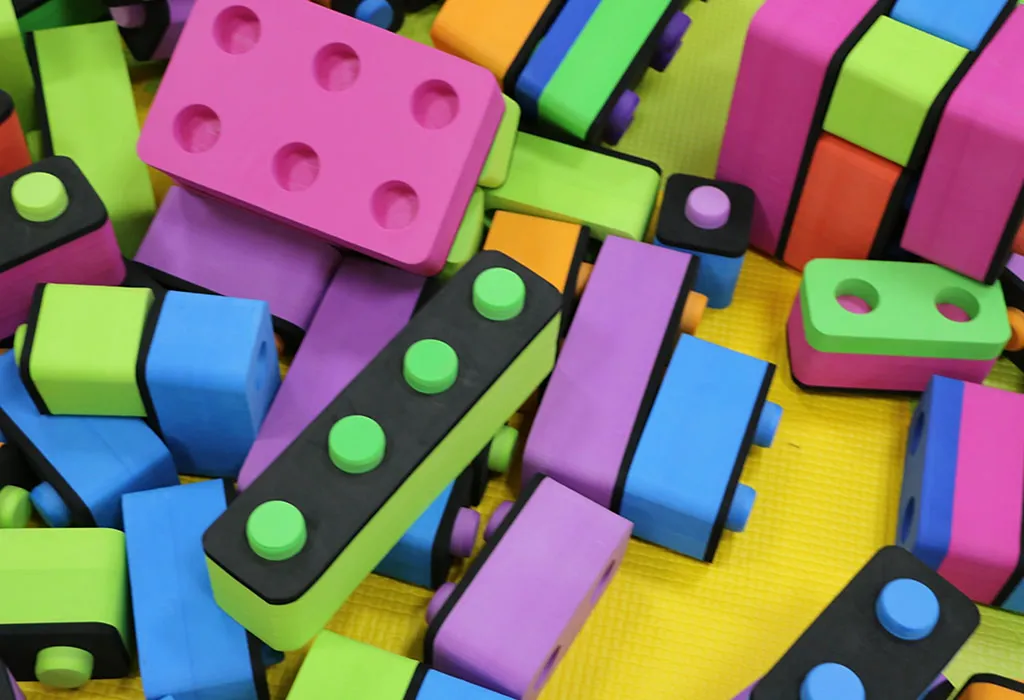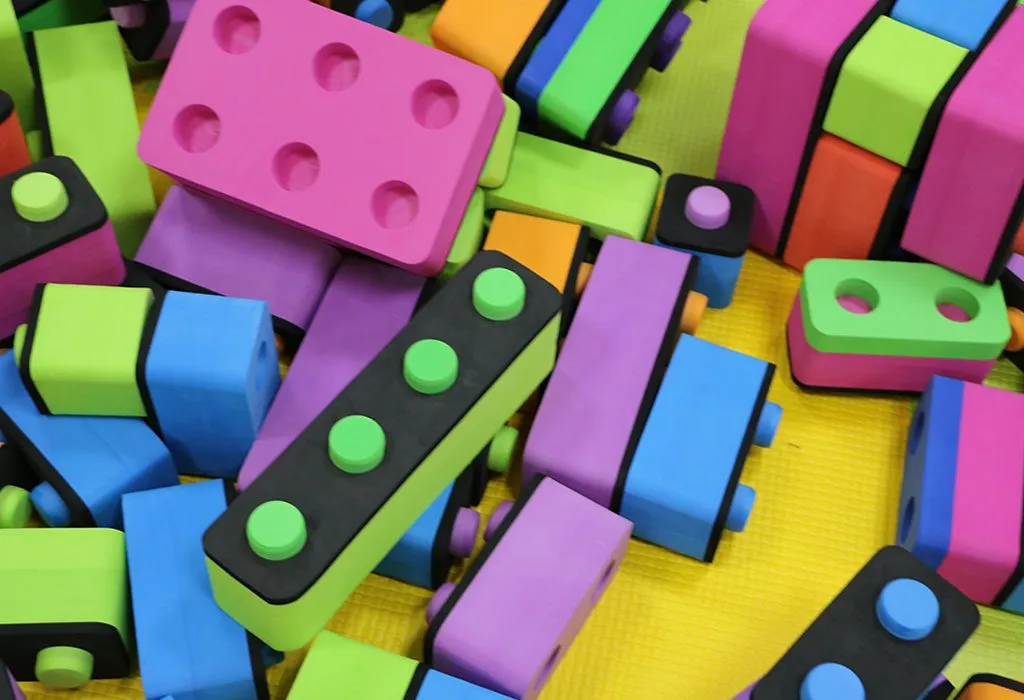 1. Skill Development
Building blocks teach your child hand-eye coordination
Builds his focus
Teaches him problem-solving
2. Recommended Toys
Fabric building blocks
Building blocks with projections that can be used for assembling
Colourful dominos (age-appropriate size)
Push Toys
Toys that babies can push are a lot of fun for them and will encourage them to move.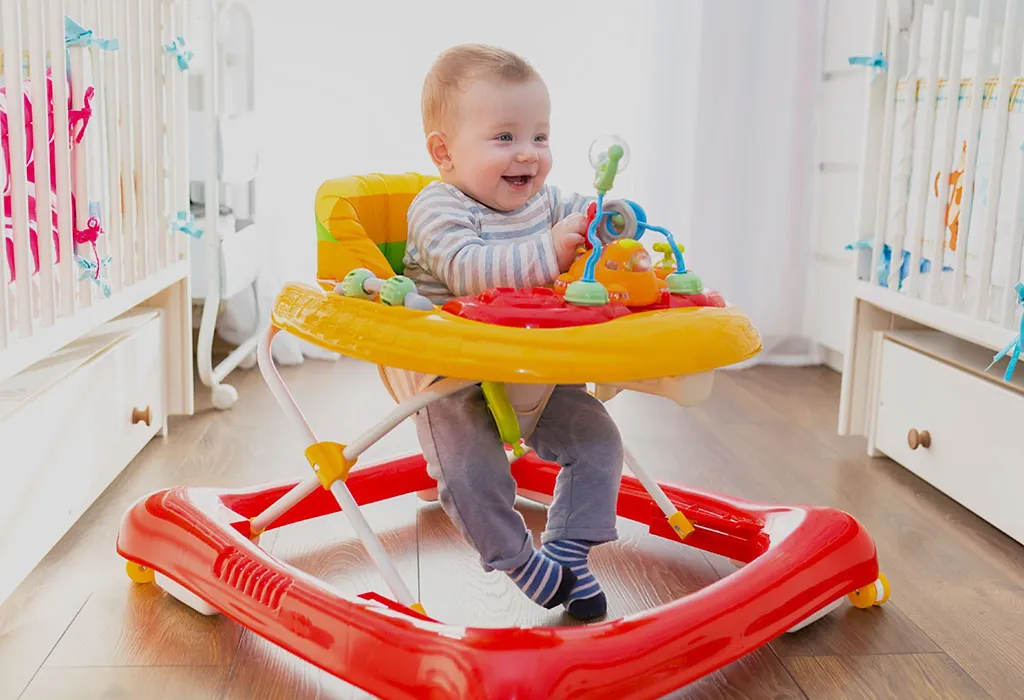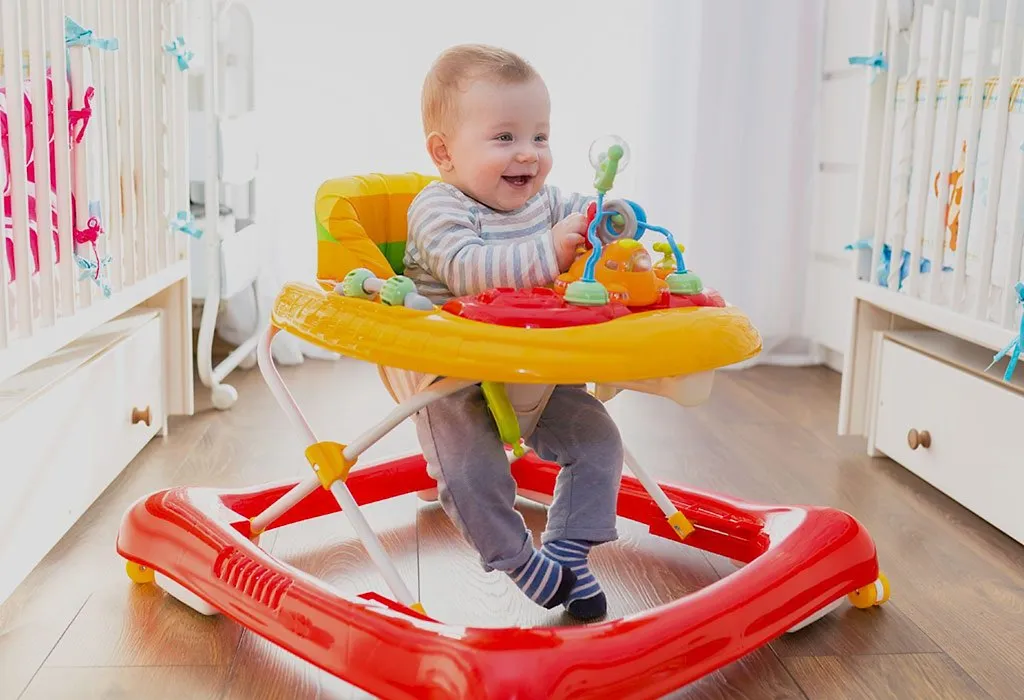 1. Skill Development
Aids in the development of motor skills
Your baby can be kept engaged for a long time, improving his cognitive development as well.
2. Recommended Toys
Toys with wheels
Walkers
Balls
Bath Toys
Use bath time as an opportunity for play and learning.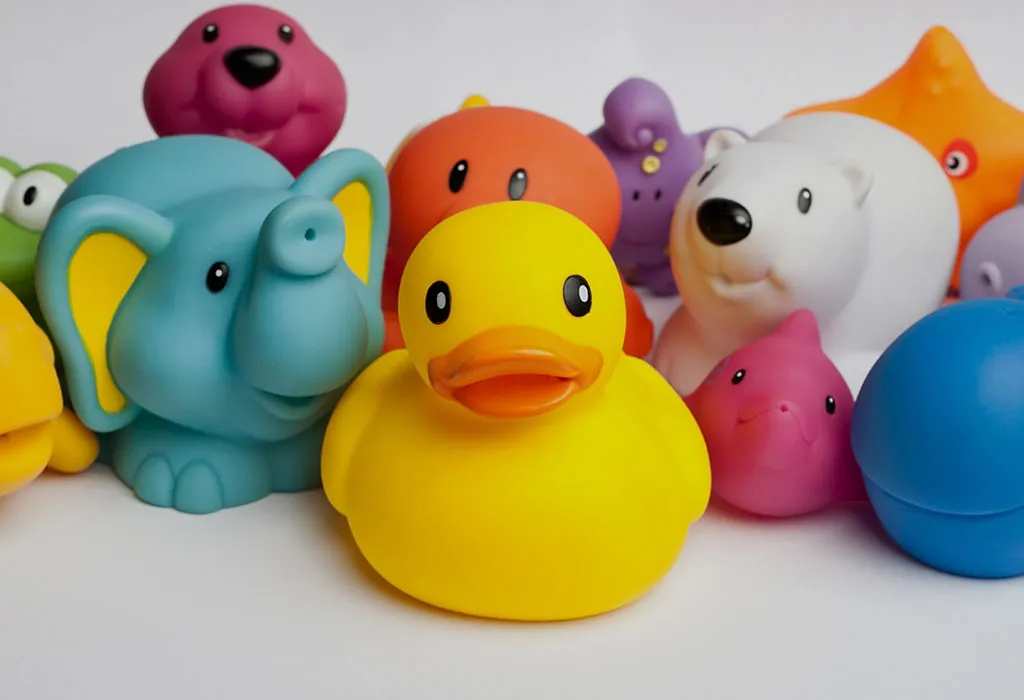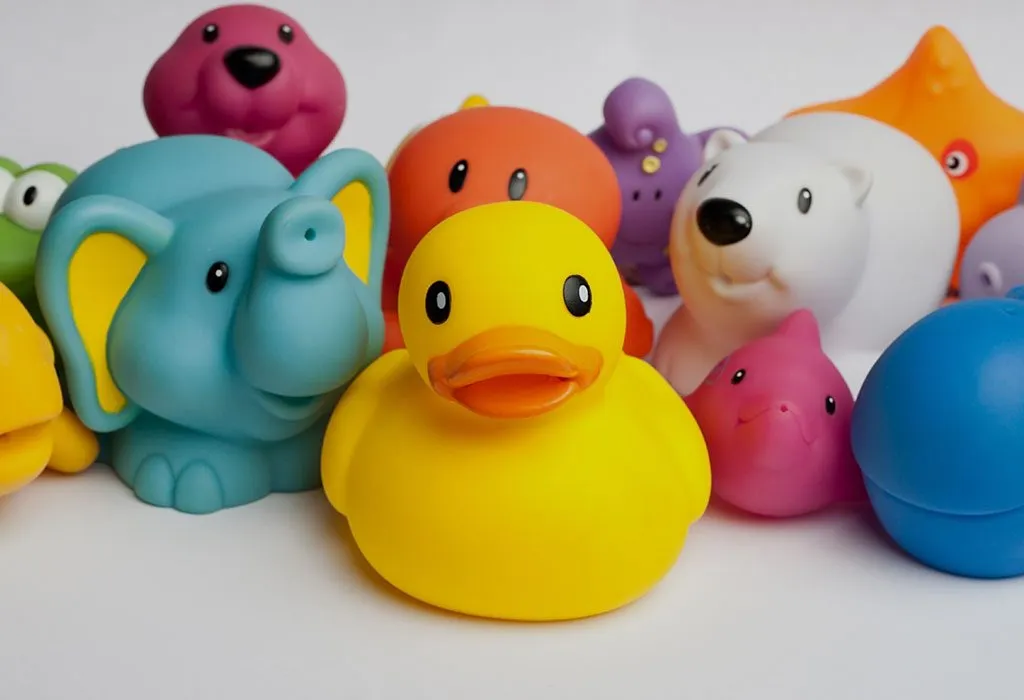 1. Skill Development
Bath-time with toys can stimulate several senses.
Your baby is introduced to the fact that some animals live underwater and some can float on top.
2. Recommended Toys
Rubber ducky
Pouring tumblers
Floating toy ship
Toy sea creatures
Balls
Balls are a lot of fun and can be used for many different purposes when it comes to children.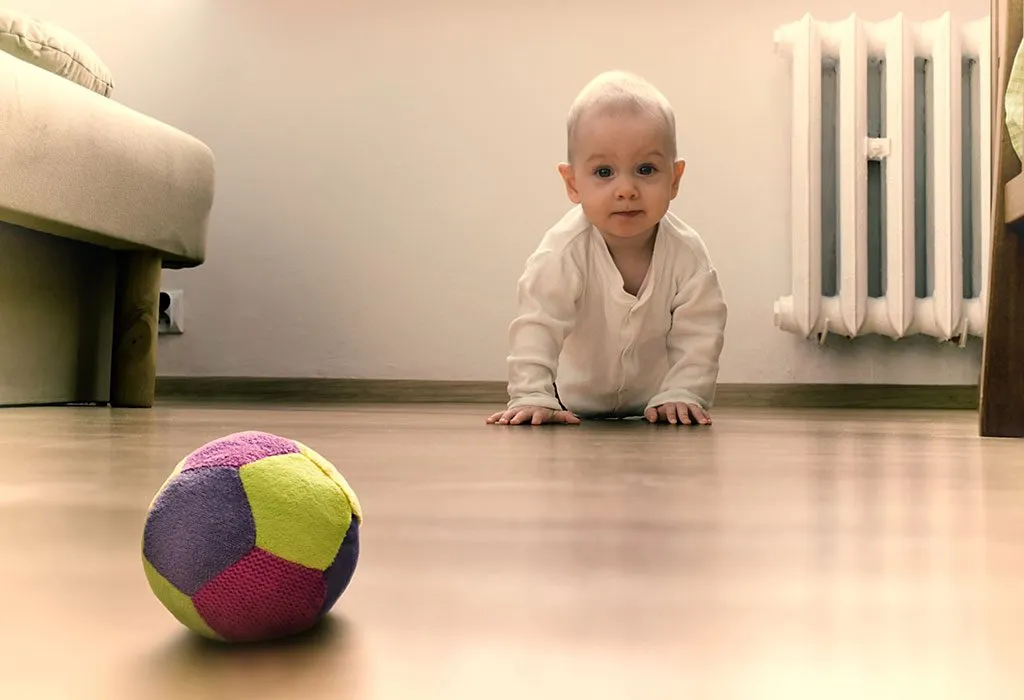 1. Skill Development
Helps them learn how to crawl
Can be used as a push toy
Helps in the development of motor skills
2. Recommended Toys
Rubber bouncing balls
Balls with lights
Balls with rattles or bells inside
Books and Puzzles
It's never too early for your baby to delve into the deep and wonderful world of books and knowledge! Furthermore, he will benefit from puzzles for this age group.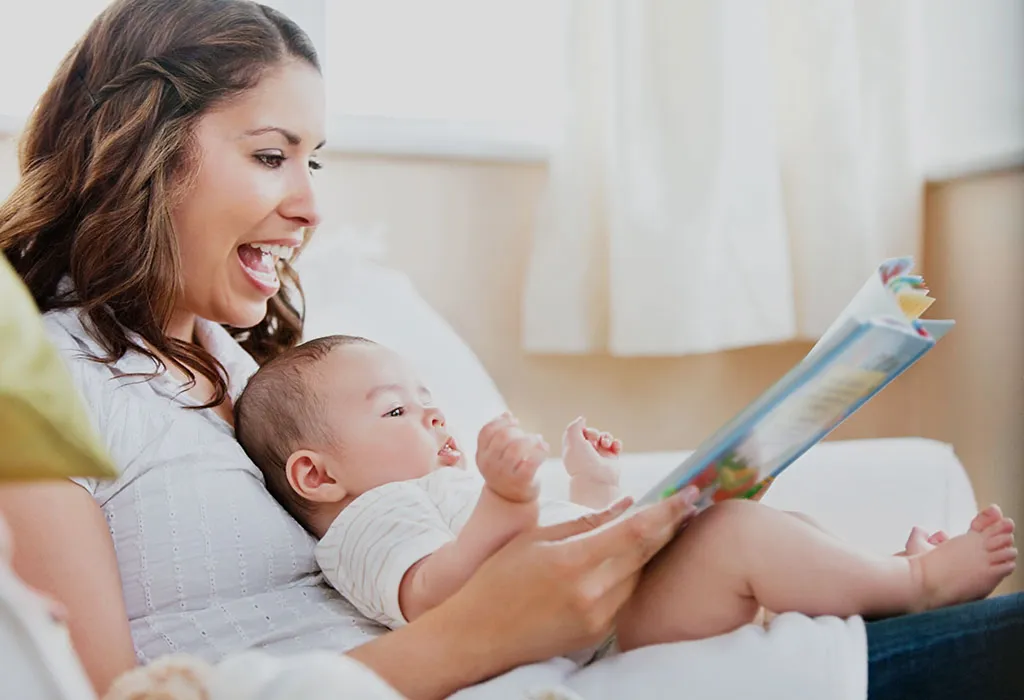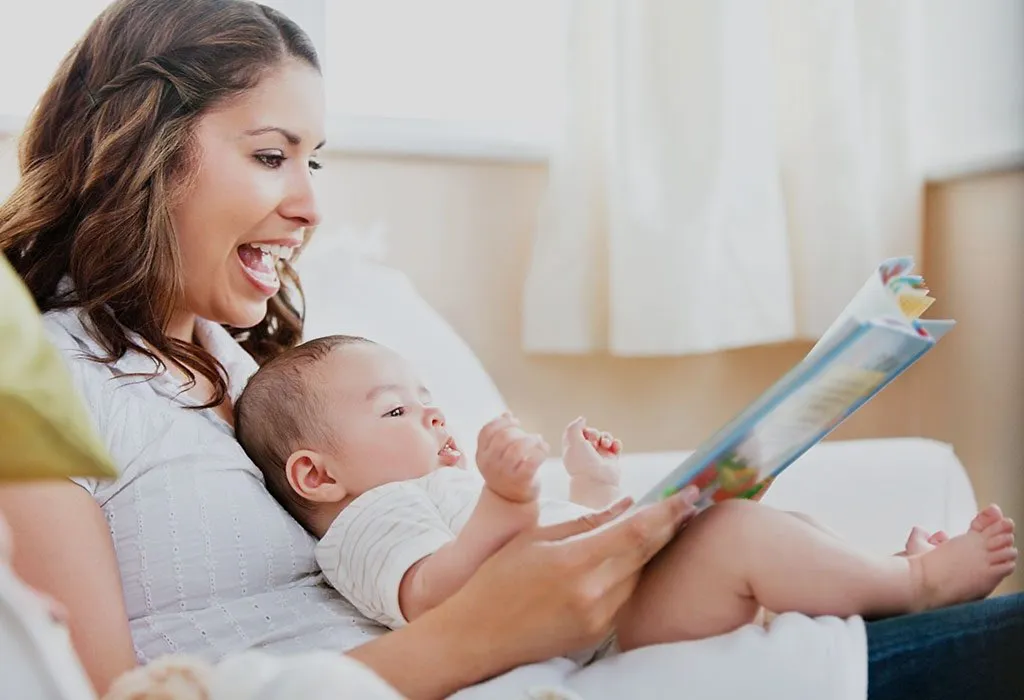 1. Skill Development
Helps with memory development
Aids in the ability to recognise objects and faces in pictures
Problem-solving skills are exercised
2. Recommended Toys
Indestructible books are made from a very thick paper-like material, and are filled with colourful pictures. These are safe even for your baby to chew on, and are washable as well.
Pop up books are great for getting your baby to interact while you read the story to him.
Inset puzzles with very large pieces
Activity Gym
Babies love to observe things; your little one is going to love having a play gym for him to play with and observe.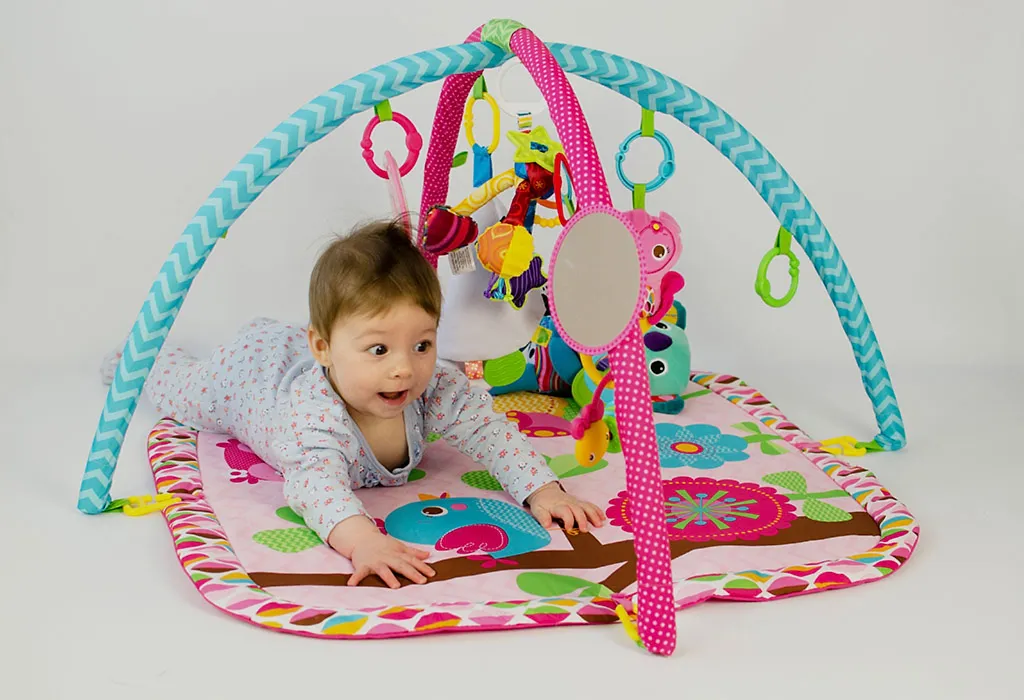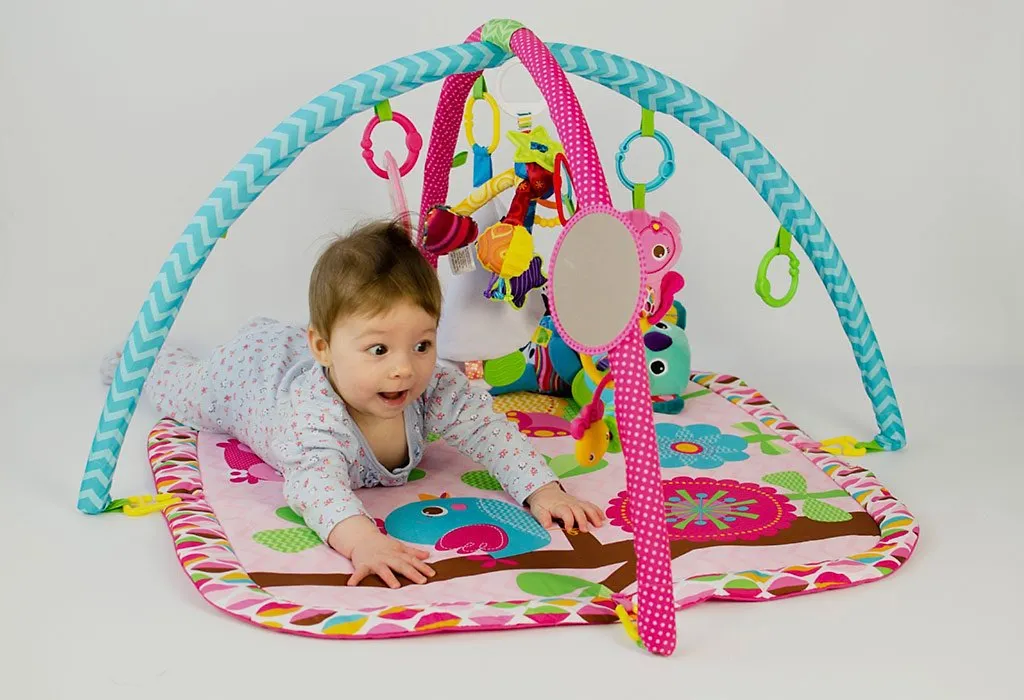 1. Skill Development
Motor development takes place when he swats at his toys
Observe and experiment with different toys
2. Recommended Toys
Standard play gym
Themed play gyms such as a tepee-shaped play gym
Portable play gym bassinettes
Musical Toys
Music has a way of soothing and calming babies, and musical toys do just that!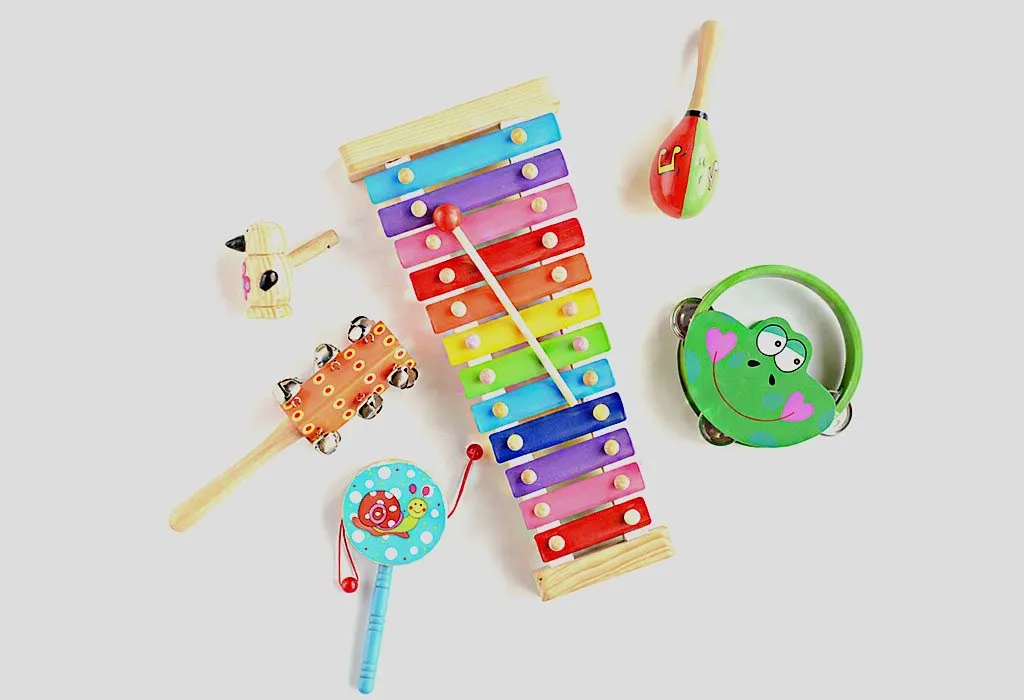 1. Skill Development
Teaches your baby to self-soothe and use the sound of music for comfort
Playing with toys such as toy keyboards helps to develop some musical creativity in your child
Helps develop a bond between you and your baby
2. Recommended Toys
Toy keyboard
Toy drums
Toy xylophone
Battery operated dolls or stuffed toys that sing and dance
Wagons
Kids love to be pulled around by their family members as this gives them the chance to explore, and have a great time while doing it.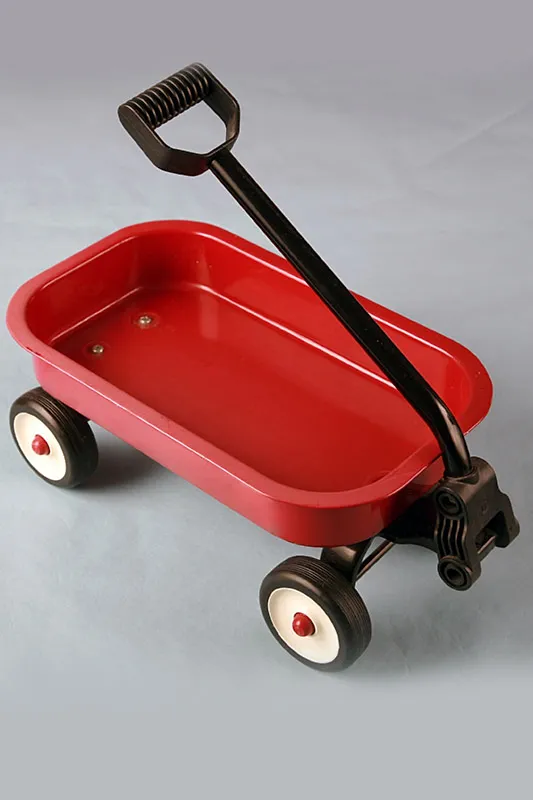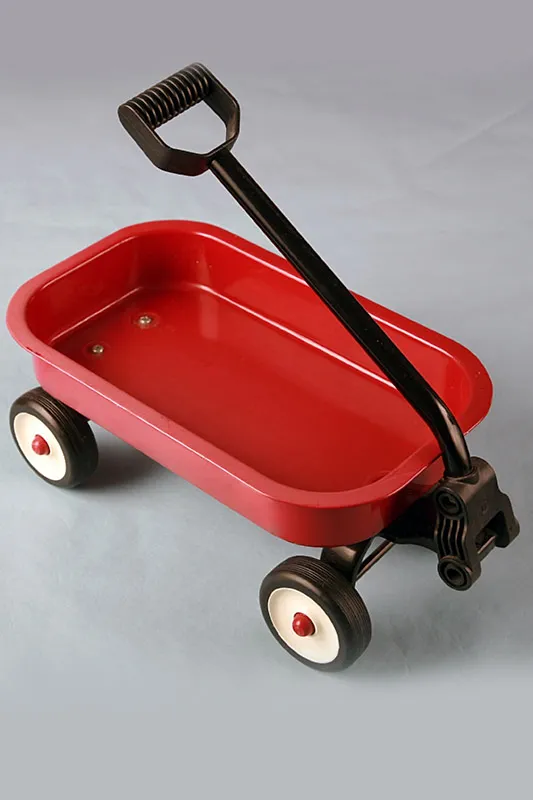 1. Skill Development
Helps your baby learn balance and exercise his motor skills
Can help him develop their memory and recognition skills
2. Recommended Toys
Walker wagons which are wagons with long handles to help baby hold onto something as he tries walking
Walker stations that have a seat and which your baby can use to pull himself across the floor
Four in one trike has features of a stroller, tricycle and a wagon.
What Does Age Recommendation Labels on Toys Mean?
When considering toys to buy for your little one, you are going to want to be prepared rather than running around the aisle buying things at random. Age recommendation labels are meant for parents and those who wish to buy presents for your little ones. They are based on the following:
Guidelines for safety
Very good knowledge of child development
Observations made based on children of certain age groups playing with certain toys
History of toys that are similar
Information from parents whose children have played with the toys.
Safety Tips for Babies
Though toy companies usually mention the age recommendations on their toy boxes, it does not mean that you can just leave your little one alone. There are always safety measures that you need to undertake in order to have safe play time with your little one.
Do not ignore the age recommendation labels on toys; instead, pick them according to the age and skill level of your child.
Pay attention to other information such as "flame resistant" or "washable."
Discard plastic wrapping to avoid choking.
Choose toys that are lightweight, colourful, and do not have any toxic paint or materials on them, as children like to put things in their mouths at this age.
Make sure there are no small removable parts. like the eyes and noses on stuffed toys.
Make sure there are no sharp edges or materials like glass or metal as these can injure your little one.
Do not leave any toys that have strings or cords around your baby's crib or while your baby is left unsupervised as they can pose a strangulation threat.
Throw away any broken toys.
Always supervise your child while he play with his toys.
How to Help Your Baby Learn While Playing?
Here are some ways that you can help your baby learn while playing:
Use a roller to help keep his upper body elevated so that he can look around, and do keep an eye on him during this time.
While playing with building blocks, stacking toys, and puzzles, you can talk to your child about the shape, colour, and how to play with them. You will encourage your child to think and learn to use his problem-solving skills.
Gently roll a ball to your baby to give him a bit of a physical work out. He will use his motor skills and learn how to catch a moving object. If the ball doesn't quite reach him, he may be encouraged to crawl to it.
Hide a rattle behind your back and shake it, so that your baby will start to understand that just because he cannot see it, it doesn't mean it doesn't still exist.
Sing nursery rhymes such as 'Old McDonald' to help teach him about animals and the sounds they make. You can make it even more fun by using stuffed animal toys or by showing colourful pictures of the animals.
You can encourage early role play by taking him around the house and allowing him to do things such as turn the lights on and off, or perhaps ring the doorbell.
How to Choose Best Toys for Your 6-month-old Baby
Out of the vast number of toys that are available, choosing some can be tricky, so we have some tips that you can use. Just pick the toys that are:
Safe and long lasting
Interesting to your child
Interactive in nature
Challenging but not frustrating
Encouraging to the developing needs and skills
Children of this age are constantly learning and every waking moment of theirs can be used as a learning opportunity. So, getting developmental toys for a 6-month-old baby will play a huge role in helping him achieve those ever important developmental milestones right on schedule.
Also Read: Best Toys for Your 6-9 Month Old Baby