Toys for 3 Months Old Baby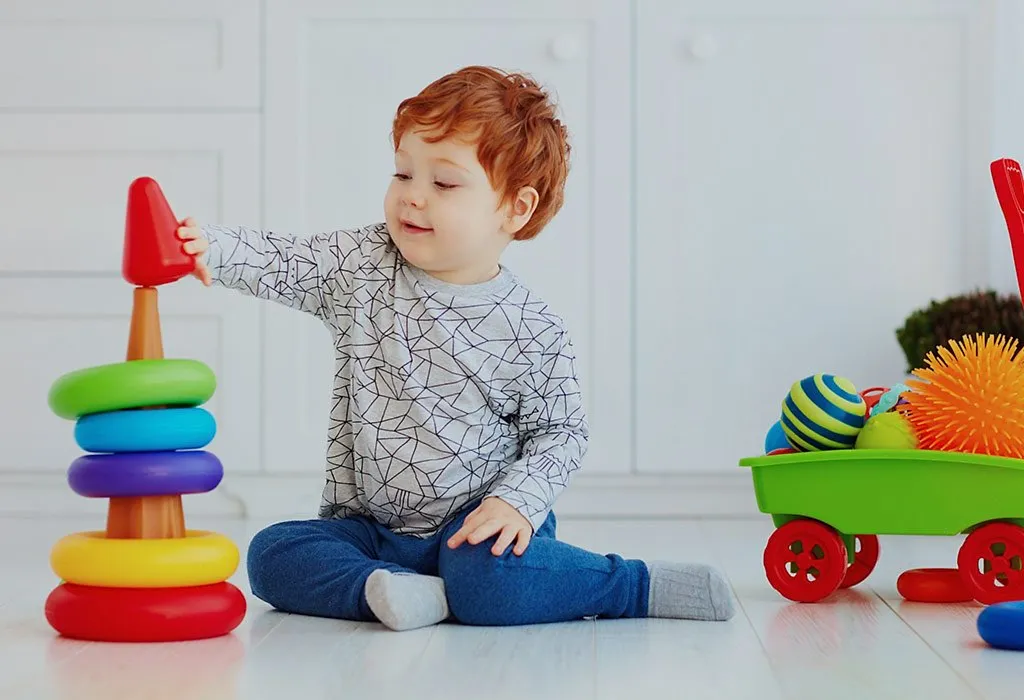 Give them a toy and you'll realize just how playful and curious your baby can be even at only 3 months of age! Toys are great in stimulating a baby's motor and sensory skills along with aiding in cognitive development. So, what kinds of toys are good for your 3-month-old? Continue reading to find out.
Teething Toys
Teething toys are designed to be chewed on by the baby. They aid in the eruption of the front, middle and back teeth.
1. Skills development
Along with stimulating their gums, teethers help build motor skills. They are also good for:
Keeping the baby busy for hours playing with the brightly coloured toy that have different textured features
Relieve soreness in the gums
Build jaw strength and hand coordination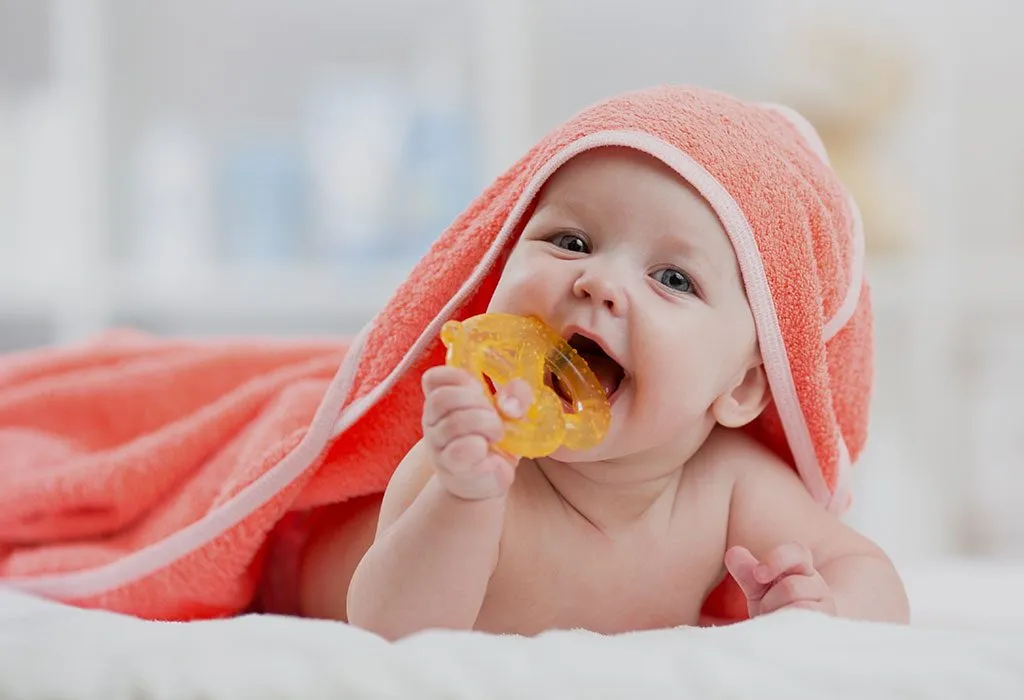 2. Recommended toys
BPA-free Hard/soft teething keys
Silicone water filled teethers
Developmental Toys
Developmental toys have interactive features that respond to inputs.
1. Skills development
These toys help in cognitive skills and sensory development. Their features include:
Motion sensors that activate sound effects and melodies
Flashing lights along with buzzers that stimulate both vision and touch sensory inputs
By flipping the movable parts or pushing the buttons, babies develop motor skills
Auditory stimulation helps develop hearing and differentiation of different sounds
2. Recommended toys
Talk and Go Farm Rattle
Take Along Musical Toy
Animal activity Rattle
Musical Toys
Musical toys produce sounds when struck or play tunes at the push of a button.
1. Skills development
These toys build their sensory skills and recognition. They are also useful in:
Putting babies to sleep with relaxing music such as lullabies and sounds of nature
Toys that also feature lights can serve as a bed light
A projector that can project images of stars and the sky in the night can help learn patterns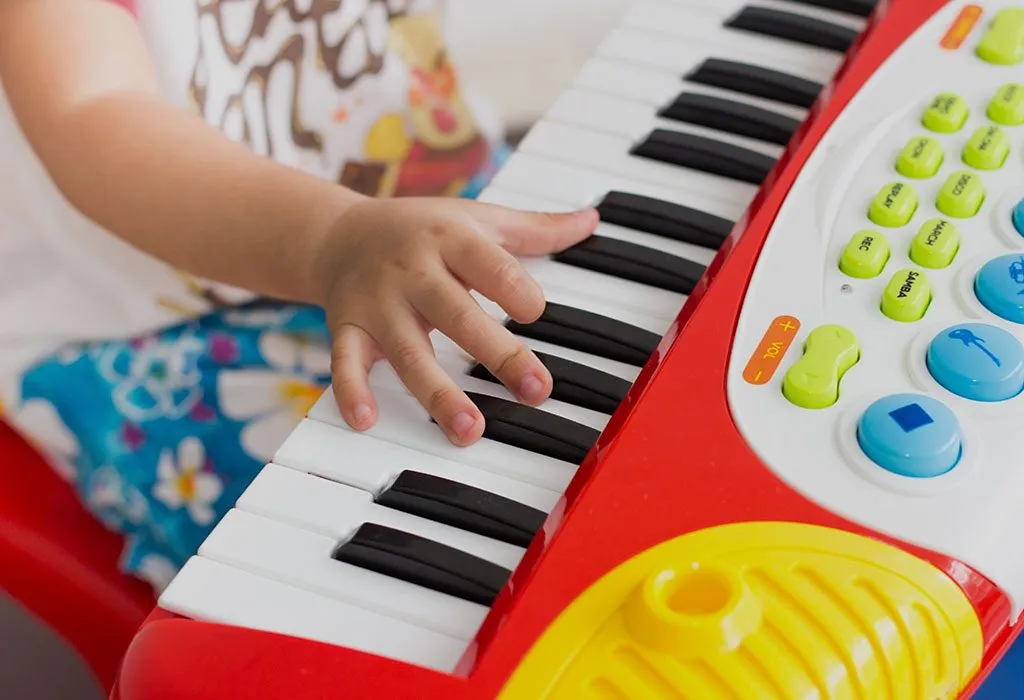 2. Recommended toys
Twinkle and learn Tambourine
Soft musical nightlight
Star projector with relaxing music
Light Up Toys
Light up toys come with flashing lights and synchronized sound. They could be in the form of a soft toy or a rattler.
1. Skills development
Visual stimulation is the primary function of these toys with auditory stimulation as an added benefit. They are also useful in:
Building motor skills as babies learn to touch and handle toys
Cognitive skills are built with the inputs giving out visual and audio response
Putting babies to sleep as a bed light
2. Recommended toys
Animal soft toy with motion activated light
Toys that double as bed lights
Baby lullaby projector
Activity Toys
Activity toys feature a host of things to play with making them great toys for 3-month-old baby boy or girl.
1. Skills development
Stimulation of the senses and self-expression are the important skills developed by these toys. They also help in:
Hand to eye coordination
Keep babies buy with their attention focused on the toys
Educational toys build a logical perception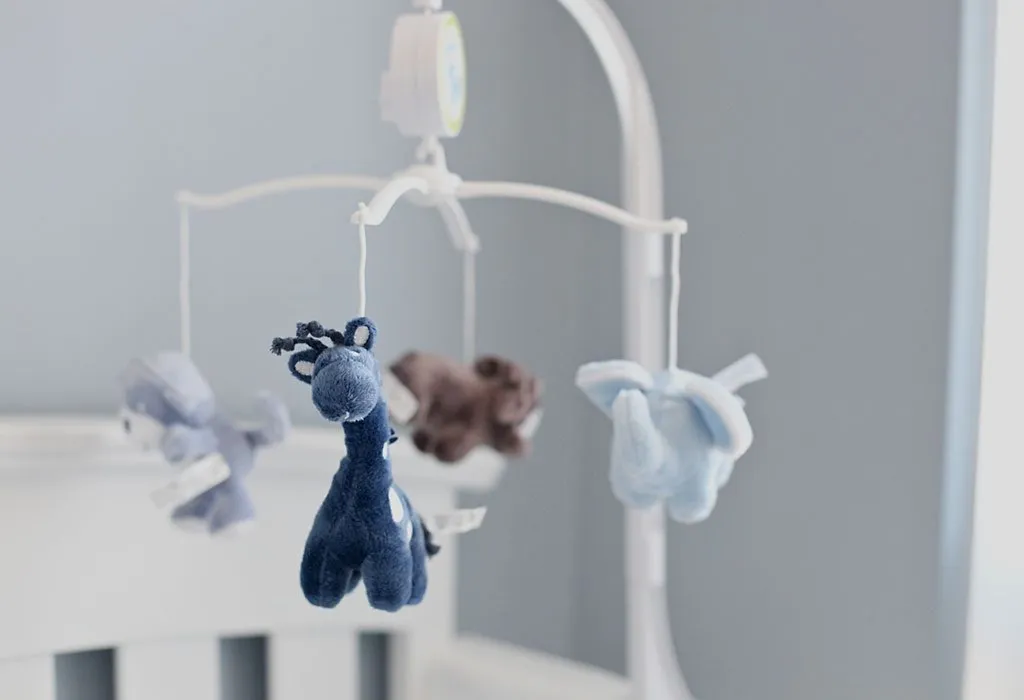 2. Recommended toys
Soft cloth book
Play gym
Crib danglers
Sensory Toys
Sensory toys are engaging and offer a range of textures to feel and explore.
1. Skills development
It builds motor and sensory skills while helping baby gain a feel for what each object can do. You will also find that:
They build the idea of textures and sounds together for each toy so babies can learn to recognize individual toys and their unique sounds.
The different textures stimulate tactile perception
2. Recommended toys
Roll and sing caterpillar
Spin to discover toys
Turn and learn driver
Crib Toys
Crib toys are fun and stimulating in every way. They can keep babies engaged most of the time with an assortment of interesting objects to play with.
1. Skills development
Crib toys develop visual ability, built grasping and auditory skills. They are designed over-all to serve these functions: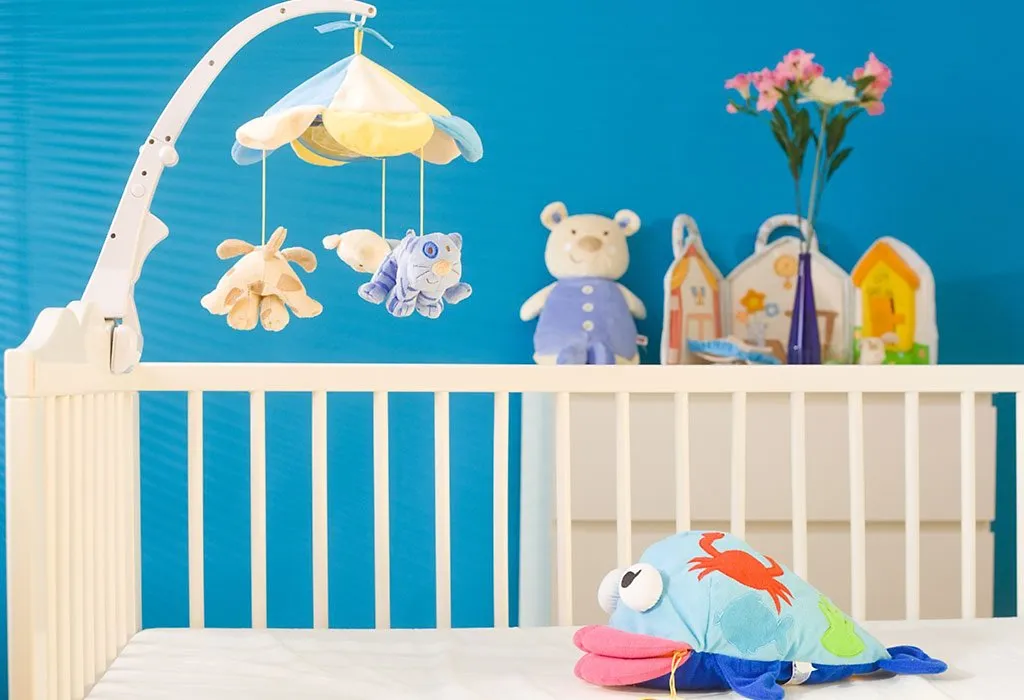 2. Recommended toys
Multifunctional hanging animal toy
Baby stroller with music
Wrap around crib- Giraffe
Baby Einstein Toys
These toys combine all the functions into one set of toys which each toy displaying a function.
1. Skills development
It builds sensory and motor skills in babies. They also have functions such as:
Activity balls that are easy to grasp for little baby hands
Each ball comes with one feature such as a mirror, chime, light and rattle.
2. Recommended toys
Roller pillar activity toys
Shake and spin activity toys
Bumpy ball
Hand-Held Toys
Handheld toys are the most basic toys that can be carried around and offered to your baby to soothe them.
1. Skills development
They develop motor and sensory skills along with vision. Handheld toys are useful because:
They are easy to carry around and offer to the baby when they need a distraction
The features and textures are stimulating
It promotes tactile and visual perception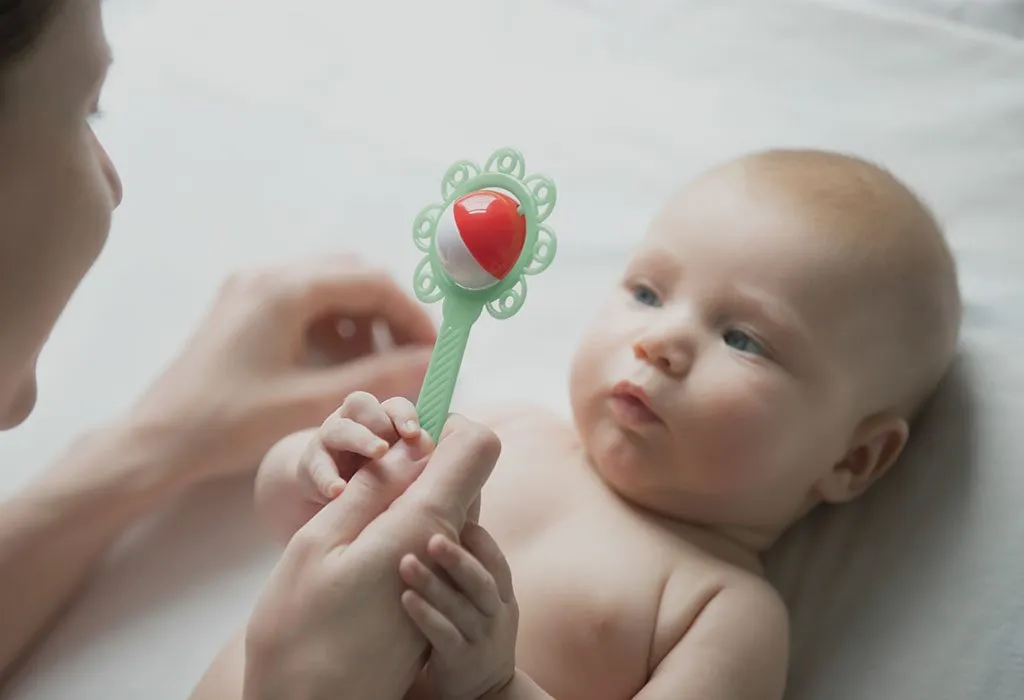 2. Recommended toys
Wrist and foot finder rattler
Maracas musical toy
Birdie activity toy
What Do Age Recommendation Labels on Toys Mean
Age recommendations are guidelines offered to parents or gift-givers to help them choose a toy that is suitable for a baby of a certain age. The guidelines are based on the following factors:
Safety first. Some of the toys that are safer for older children are not suitable for toddlers, for instance, toys that have small parts that can be easily swallowed. Children younger than 3 years old tend to put things in their mouth often, therefore all toys are designed to prevent this.
A thorough knowledge of the various stages of development of children goes into designing toys. Toys for babies mostly involve grabbing, shaking and squeezing to build motor skills. A 6-month-old would just bang a bunch of building blocks together while a 2-year-old might want to stack them, older ones might want to build things and so on.
Observations of how children use the toys are done by the developers by testing them with real children to see how they appeal o different age groups. They also observe for how they play with the toys and pick out design flaws in them.
Inputs from parents and children go into making toys for different age groups. They need to be designed with the entire household in mind and other parameters that affect the rest in the house.
The history of similar is taken into account when building a new one or upgrading an existing toy.
Safety Tips for Babies
Toys for infants 3 months of age while being fun should also be safe. Since they can also be hazardous here are a few tips:
Choose toys that are well designed, whether you're buying new ones or using a toy passed down from older siblings; ensure they haven't worn out in ways that can be dangerous. Pay attention to stitches and seams on stuff toys and that they are not damaged. Parts on other toys should be securely attached and has no sharp edges.
Avoid picking toys that have a chord or a string that's longer than 12 inches. Long chords can wrap around the neck and strangle babies in sleep or during play.
Watch out for cheap plastics that can be toxic. Certain manufacturers could add chemicals such as plasticizers to make toys more flexible, these chemicals can be harmful.
Balloons and other rubbery sheets that can break into tiny bits are a choking hazard and should be avoided.
How to Choose Best Toys for Your 3 Month Old Baby
At three months your baby can grasp things and reach for what interests them. Here are some tips on how to choose good toys for them.
Lightweight rattlers are ideal toys for kids of this age. They are colourful and make plenty of noise. Look for rattlers made out of good quality materials and without small parts that can be swallowed.
Soft stuffed animals and dolls make good toys for 3 months baby girl. Babies start developing an attachment to a plush animal or toy and it's important you buy them a good one which can last for years.
Teething rings with rattlers are a good choice for this age. Soon they'll have sore gums and gnawing on a soft but firm rubber ring is soothing.
Squeaky rubber toys that squeak while being easy to grip is a popular toy among babies of this age group. They can be taken anywhere and are perfect during their tub time.
Activity bars that have plush or plastic toys on them can be fit on their crib, stroller or car seat. They can keep your baby occupied all the time.
In general toys that stimulate the most visually, by sound and touch become favourites among babies. Therefore choose any that blends all these features.