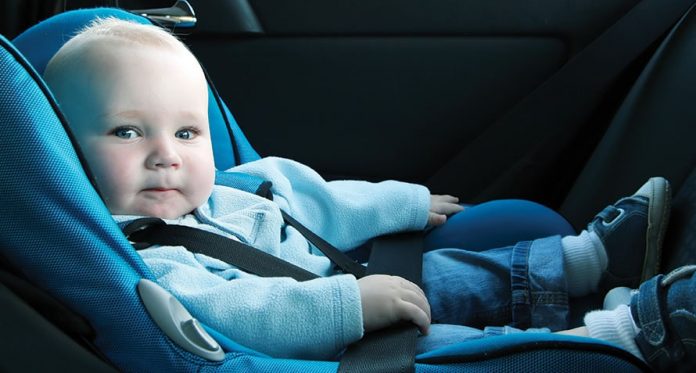 Last Updated on
Most new moms and especially first time moms will agree that taking their baby for a car ride can be quite a task. While some babies love to go on a car ride, others hate to do so. However, planning your trip well will make the car ride comfortable both for the baby and mom.
Planning The Trip
For the comfort of both baby and mom it is extremely important to be proactive in planning your trip. In the hustle of going on a trip, sometimes it is easier to let things happen rather than planning a trip. It is very important to get your answers right for these questions while you are planning to go on car ride trip with your baby:
Does your baby sleep in the car? If yes, for how long does your baby sleep well?
If yes, is it possible to plan your car ride time with the baby sleeping time? (Believe me, if you can figure this out, your ride will be extremely enjoyable)
If No, then plan to leave a few minutes after your baby is awake from nap time or you can plan this in the morning. In this case you know your baby will be fresh and awake for a few hours.
Things to Do to Make Car Rides Fun
1. Play Music
It is a fun thing to do to play your baby's favorite music while you all are going on a family car ride trip. Your baby will love it and you all will enjoy the ride.
2. Sing Songs
Along with the music being played, it is an engaging idea to sing those songs. Another idea is to not play music and only sing your baby's favorite songs. This will make the ride enjoyable and memorable for the baby.
3. Carry Soft Toys
Soft toys provide a sense of comfort and security to your baby. In your baby's world, the first friend, rather first best friend, is your baby's soft toy. Hence when you plan a longer than usual car ride, it is a good idea to carry your baby's favorite soft toy.
4. Baby Mirror
Believe it or not, babies love looking at themselves and their facial expressions in the mirror. This will be a good source of distraction and entertainment for your baby, in case your baby is on the verge of getting cranky.
5. Remove Extra Layers
Layers of clothing make your baby feel uncomfortable. It is very important for you to keep your baby dressed lightly during the ride. In case it is winter, it is suggested to switch on the heater in the car and keep your baby in only one layer of clothing inside the car.
6. Show The Glorious Outside
While having fun during your car ride with baby, you can also convert it to a learning session. You can educate your baby about trees, birds and all other things which you pass by during your car ride.
7. Stories
Babies love listening to stories and you can teach them a lot through stories. This is a good time to a pick up a topic you want to educate your child about and share a story around it.
8. Keep Baby Safe
Finally, make sure you baby is well tucked in a comfortable and safe car seat. The straps shouldn't be too tight but fit snugly. Only a comfortable and safe baby is a happy and less cranky one!
Needless to say, you should never leave your baby alone in the car without any supervision. Enjoy your trip!