Four Things You Can Do to Keep Your Baby's Diaper Area Dry and Healthy This Monsoon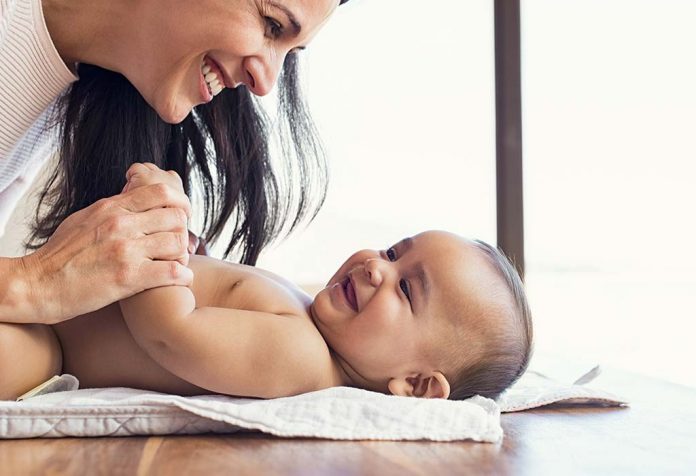 The monsoons are such a beautiful time, especially if you have a little baby to cuddle up to. However, you will tend to notice the effect the season has on your little one's skin, especially around the diaper area. Constant dampness of the diaper area due to moisture, can cause discomfort or rashes in babies.
Making these months comfortable for your munchkin might seem like a slight challenge, but with a little care, it is manageable. Here's what you can do to ensure your tiny tot enjoys the pitter-patter of the raindrops instead of being cranky and irritated the entire time.
Tips to Keep Your Baby's Diaper Area Dry and Healthy This Monsoon
With babies, preventive care is always a wiser choice than treatment. Because, who likes to see their little angels in any kind of pain, right? Here are some tips that can help you prevent diaper issues this monsoon and keep your baby happy and healthy throughout!
1. Keep It Clean and Dry
Keeping the diaper area clean and dry is essential to prevent any skin issues due to dampness. Ideally, you should remove the diaper immediately after your baby passes urine or poo. Then, clean the area with an ultrasoft damp towel and allow the skin to air dry before diapering her again. Diapers with colour changing wetness indicators, such as Merries Diapers, can come in handy as they immediately indicate that the diaper needs to be changed.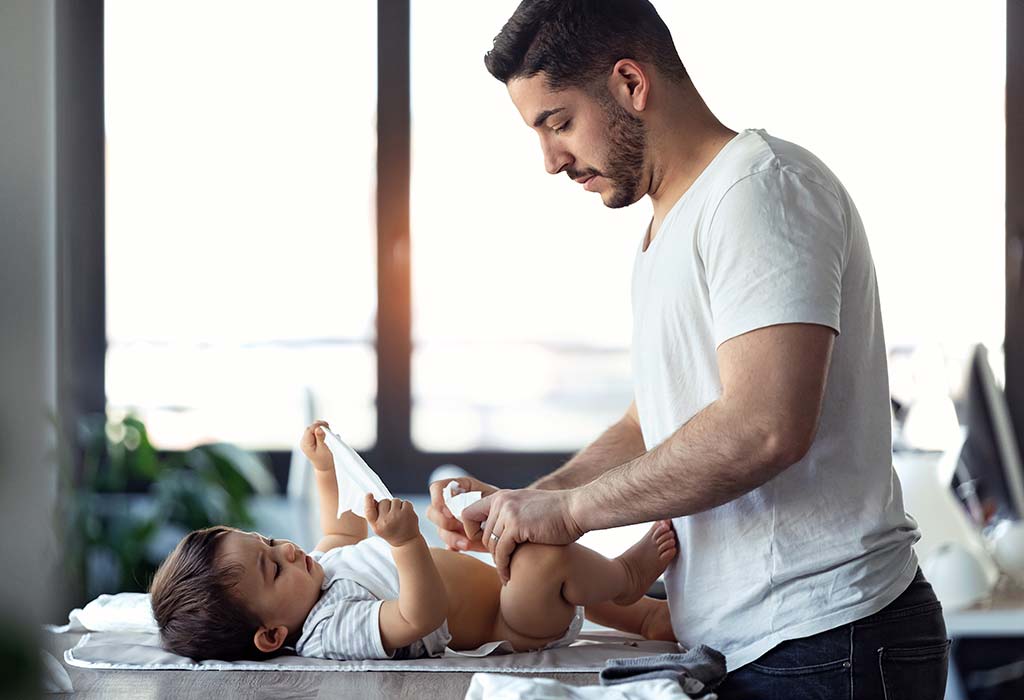 2. Choose Derma Tested Diapers
A wetness indicator may not be enough to keep your baby's diaper area healthy during monsoons. You may have to get a diaper that is super-absorbent, keeps moisture away, and helps prevent diaper rash. Merries Diapers are dermatologically tested in India for diaper rash. They come with a core lock-in and instant-absorbency feature that can absorb urine immediately. In addition, they are made from a soft, fluffy material and feature a soft air-in cushion that is super gentle on babies' delicate skin. Thus, they can reduce the chances of irritation around the diaper area.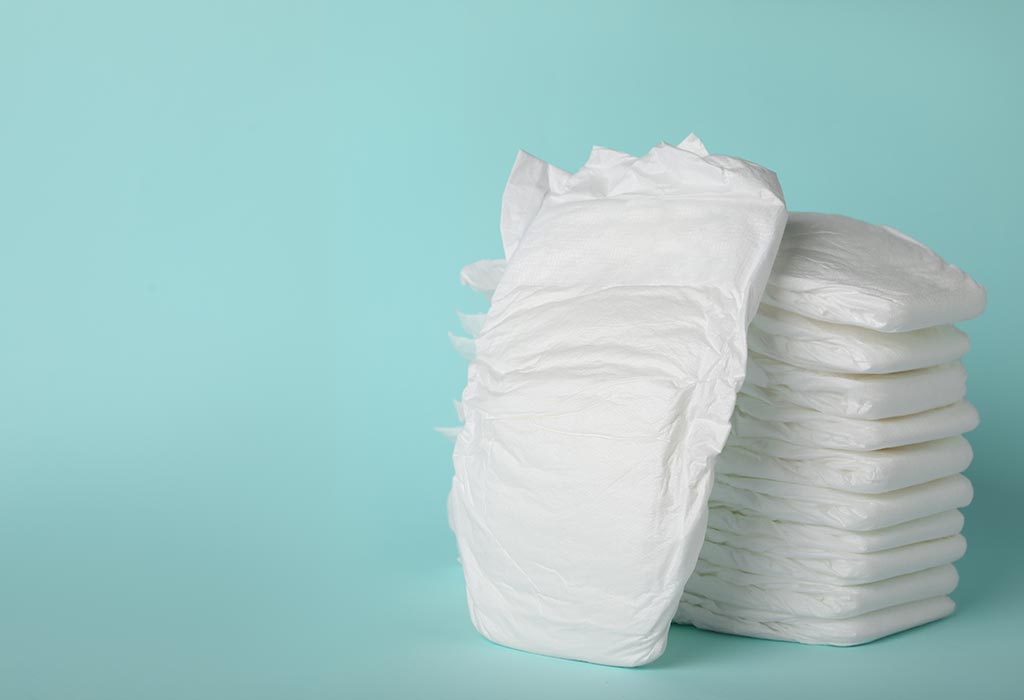 The diapers are also designed to absorb soft poo and prevent it from dispersing. The absorbent sheet has micro pores that release moisture inside the diaper while preventing leakage. Merries Diapers will let your baby enjoy maximum dryness until the diaper is changed.
Merries Diapers also feature an air through system that can release moisture from diapers. The airy channels along the waistband form a part of this system. They ensure the diapers wrap softly around babies' waists and provide comfort while they continue releasing the moisture trapped inside, leaving your baby feeling dry longer.
3. Carefully Choose Other Baby Products
You may go for other baby products, such as diaper wipes and diaper rash creams, to maintain the health of your little one's diaper area. But it is imperative that you choose products that suit your baby's skin and do not cause skin issues. Therefore, go for derma-tested, alcohol and fragrance-free diaper wipes and soothing diaper rash creams that can effectively provide some relief if the dampness leads to diaper rashes.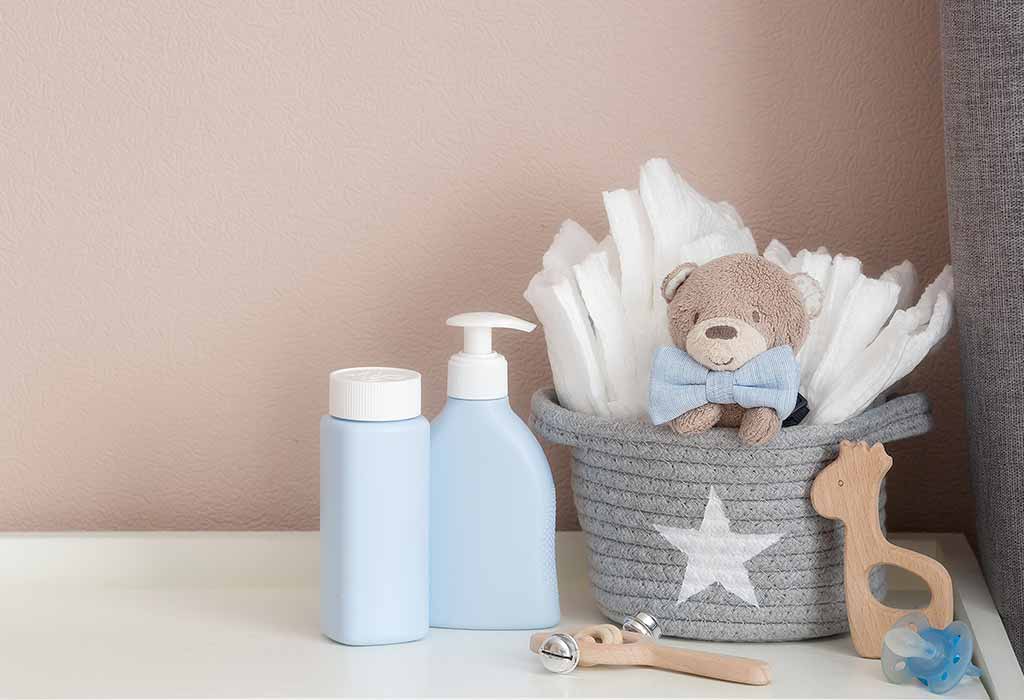 4. Give the Diaper a Time Off
Let your munchkin stay diaper-free for at least an hour or so in between diaper changes. This time off allows the skin to air dry and breathe, cutting down the risk of infection and skin rashes. You may use a soft, clean towel to cover the bed to keep your baby comfortable or to prevent the bed from getting soiled.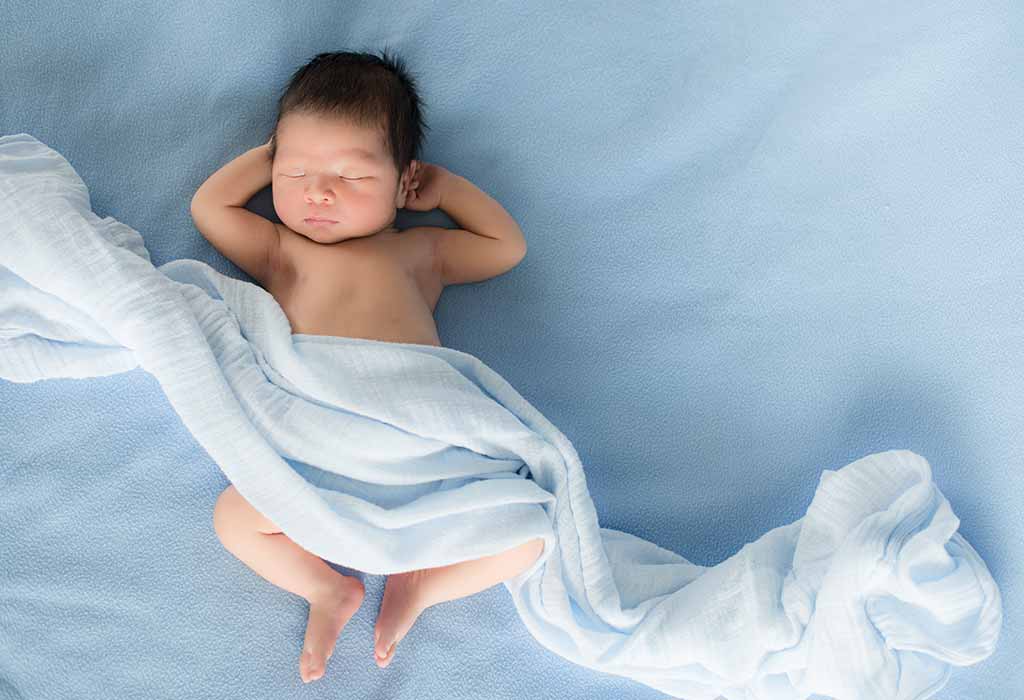 Monsoon is the time to enjoy the rains, admire nature at its best, and make wonderful memories with your tiny tot. These simple and effective tips can easily help you ensure your baby's happiness and wellbeing without letting any diaper issue play spoilsport.
Also Read:
How to Buy Quality Diapers At Affordable Cost
Cloth Diapers v/s Disposable Diapers: Which Is Better
Effective Ways for Changing Your Baby's Diaper