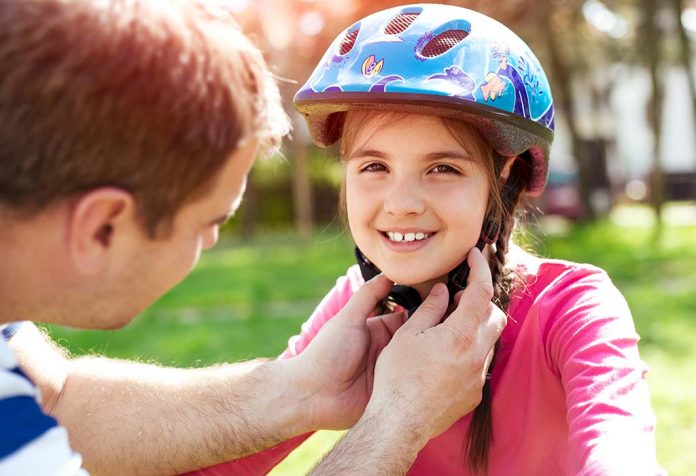 Last Updated on
Every parent wants their kid to be healthy and happy. However, raising an active kid is not an easy job in the era of internet and video games. With the pressure of studies and lack of open parks around high rise buildings, keeping kids active becomes even more challenging. Too much screen time and not enough physical activity significantly adds to the problem of childhood obesity.
As per my experience, every time I go for a walk, my little one is equally excited to step outdoors, and when I work on my laptop, she too wants to watch cartoons on some electronic gadget. We all know that kids observe everything. Parents play an important role in helping their kids become more physically active. Today, I will share a few pointers to help you raise an active child in today's world.
1. Healthy Diet
Healthy foods help in building stamina and increase the energy levels of our little ones. Including fruits and green leafy vegetables is a must in a child's diet. Set a routine and make sure that kids eat at least one fruit each day. My little one absolutely loves fruit, whether its banana or papaya. Milk, however, was another challenge altogether. Not many kids willingly eat what is served on the plate and to overcome this, it is important we give them the required supplements to fulfil their body's nutritional need. V-Nourish is a nutritional supplement drink for kids that aims to provide wholesome nutrition. The brand was created by a father, who is also a food researcher and developer, for his children. Kids love all things tasty, while parents are always focused on giving them balanced nutrition for growth and development.
2. Outdoor Play
Never underestimate the power of outdoor play. From running on the grass and climbing trees to swinging high up in the air and jumping in muddy puddles, these activities are good for kids. Outdoor play can also improve social skills in children. Kids are naturally drawn to playing outside and all we have to do, as parents, is to help them continue this good habit. It allows them to explore the environment and also develop muscle strength and coordination. Playing outdoors helps in increasing flexibility and gross motor skills. In order to maintain good physical health and development, it is really important to let kids play outdoors, as often you can.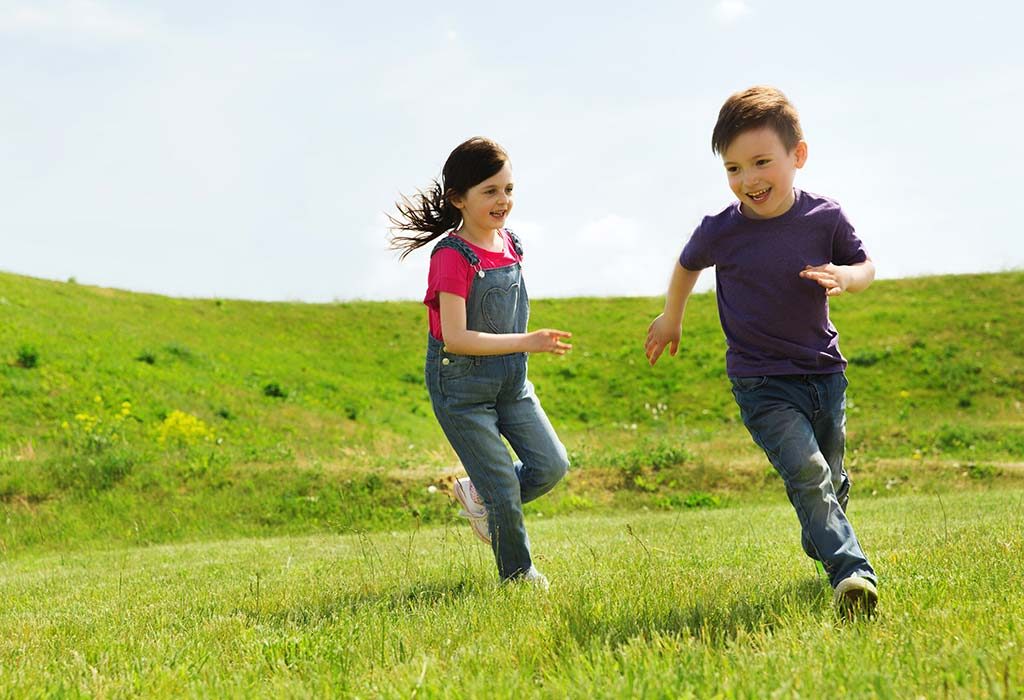 3. Limited Screen Time
With the kind of Internet or social media exposure our kids face nowadays, keeping a track of screen time is becoming more and more difficult. We all know that too much screen time is bad for a child's psychological well-being. It is advisable to keep TVs, computers, and video games out of children's bedrooms and make sure to turn off screens during mealtimes. Set clear guidelines on how much time your kid can spend watching TV and using the computer.
4. Nutritional Supplements
Being a mother I understand how difficult it can get to provide proper nutrition to your child, only through food, especially if your kid is a fussy eater. My little one wasn't fond of milk until I tried V-Nourish. We have been using the strawberry flavor and our favourite thing about V-Nourish is the bits of strawberry in milk. Eeach product is made with real ingredients, and one can experience chunks of real ingredients in every sip. Plus, it has 40 Nutri-boosters including high quality protein, vitamins, minerals, prebiotics, probiotics, ashwagandha and aloe vera. The brand believes in complete transparency and honesty. That's why their label has been designed in a way to provide complete information about every ingredient that is in the product.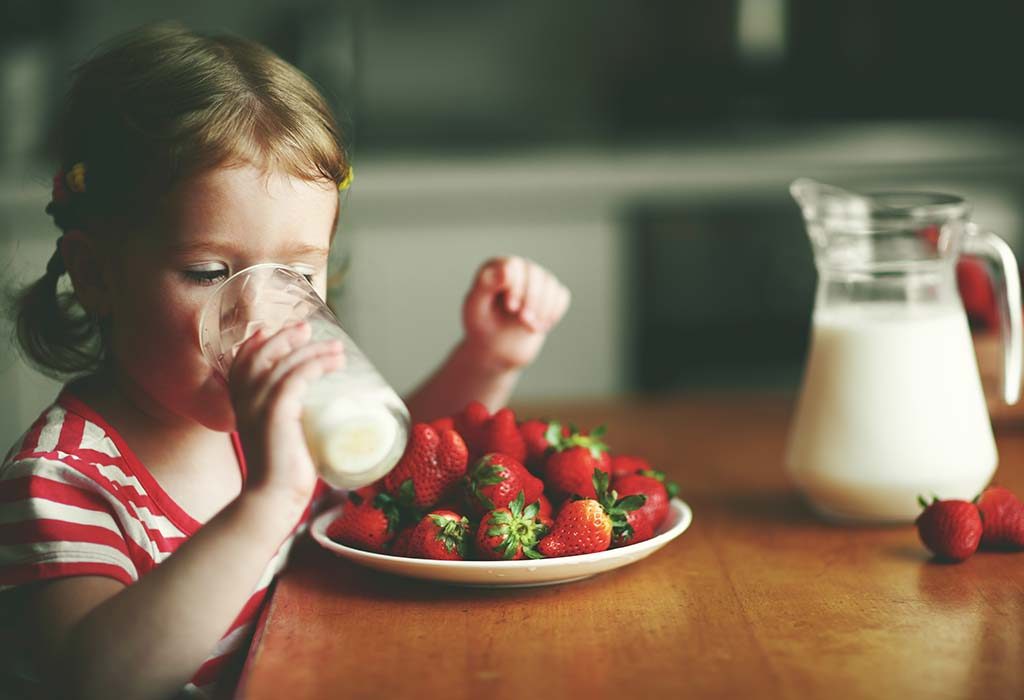 5. Proper Sleep
Sleep is a very important part of your little one's mental and physical health because it allows his mind and body to rest and recover. There is no doubt that a well-rested brain can solve problems quickly, learn new information, and relax and enjoy the day a lot more than a tired brain. Establishing a consistent bedtime routine is important. Establish a proper routine at the same time every night, as it helps children get accustomed to it. No wonder our elders believed in the saying 'early to bed and early to rise, makes a man healthy, wealthy, and wise.'
6. Meditation or Self Control
I say this from experience that teaching kids self-discipline at an early age is a habit that we should inculcate in them, which helps them in the long run. One of the most important things we can do to help our kids learn self-control is to regulate our own emotions, so we can stay calm and patient with our child. Meditation gives their brain some rest and helps kids function more effectively and clearly. Try to incorporate deep breathing into your child's daily bedtime routine. It will calms him down for the night and offer better sleep too.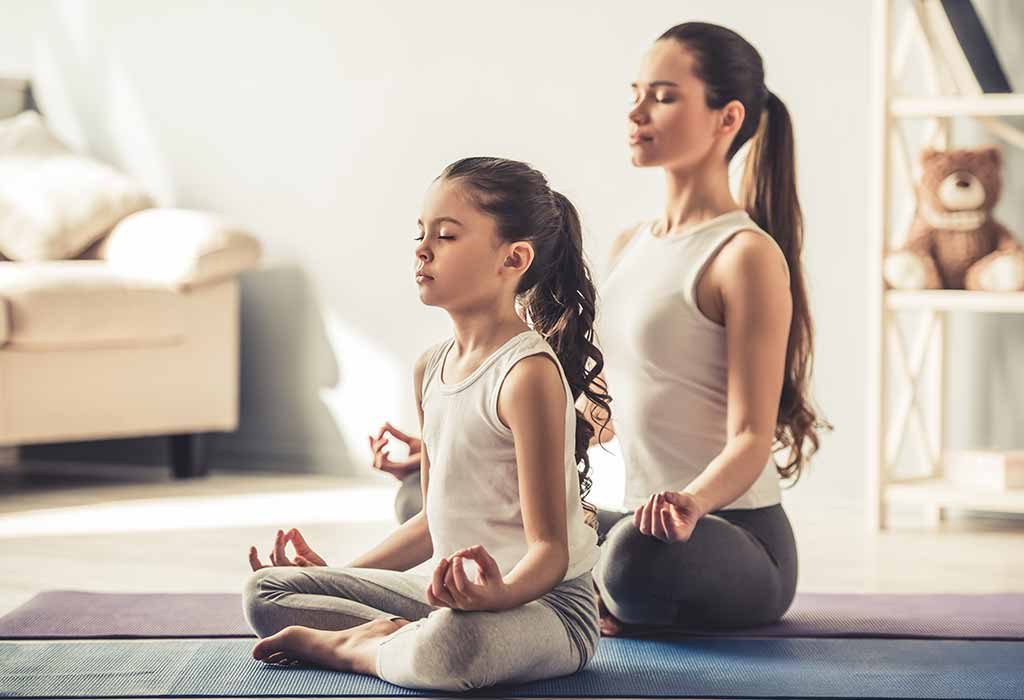 I really hope these tips have helped you in some way. Don't forget to mention the practices you follow to keep the kids active, in the comment section below.
Happy parenting mamas!
Disclaimer: The views, opinions and positions (including content in any form) expressed within this post are those of the author alone. The accuracy, completeness and validity of any statements made within this article are not guaranteed. We accept no liability for any errors, omissions or representations. The responsibility for intellectual property rights of this content rests with the author and any liability with regards to infringement of intellectual property rights remains with him/her.