A Simple Guide to Choosing the Safest Baby Care Products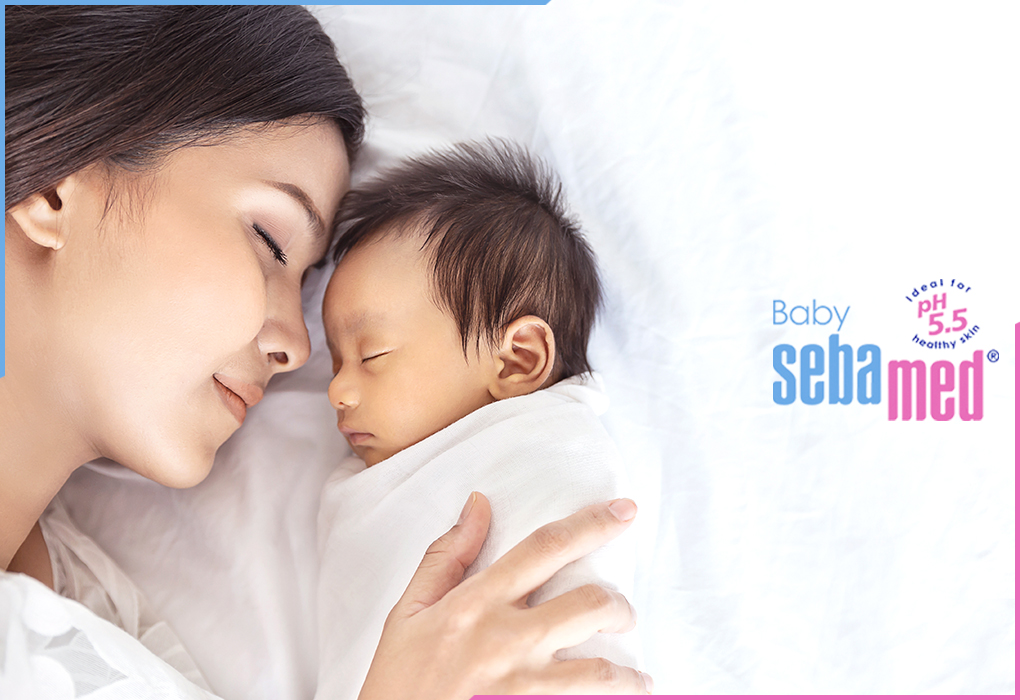 When babies enter the world, their delicate bodies are totally dependent on their parents for care and love. To provide them with the best of everything, thousands of doctors and parents choose breastmilk as the primary source of nutrition without any hesitation.
But when it comes to a baby's skin care, we are often overwhelmed by our doubts, finally asking ourselves — "Does this product have any harmful chemicals?", "Is this product safe for my baby?", "Should I buy it based on its 'Au-Naturale' claim?" Now, if these questions are hovering over you, it means you're another well-meaning parent trying to think the best for your little one!
Take a deep breath, we know that with scores of products hitting markets ever-so-abundantly, it can get hard to sift through and find one that suits your baby best and puts your apprehensions to rest as well! In this article, we will bust some myths, check out the parameters for selecting safe baby products, and guide you on how to check baby care products' labels.
Tips for Choosing Safe Baby Products
If you are a first-time parent, you will indeed have doubts over the chemical quality of packaged baby products, their shelf life, etc. Your concern is totally justifiable! Before you go on to reading labels, researching online, consulting your doctors and friends to make an informed decision, here's a quick guide to choose safe products for your baby:
1. Choose Products Specially Designed for Babies
A baby's fragility can be very intimidating. Products that work well for you won't be suitable for your baby. Their skin is extremely delicate and prone to dryness and irritation. Therefore, it is essential to choose a skincare range that is mild yet effective and protect your baby's skin from environmental irritants, such as dust and smoke. Soaps, moisturisers, creams, and shampoos specially created for babies are milder than adult products and do not irritate the skin. For instance, Sebamed Children's Shampoo is clinically proven 100% soap and alkali-free, made with tear-free formula, and super gentle on a baby's skin and hair. With gentle ingredients like chamomile, you can be sure that you're using the safest shampoo for your baby.
2. Beware of Common Toxins
Before buying a product, it is imperative to read the label carefully to identify the ingredients that can harm your baby. You might know these toxins by the name of parabens, phthalates, dyes, sulphates, formaldehyde, etc. These are No-No ingredients for your baby!
Parabens, often found in shampoos and soaps, act as preservatives in products. It is one of the primary causes of skin irritations and can be easily absorbed by your baby's skin. Invest in quality shampoos and body washes that do not contain formaldehyde, sulphates, and parabens. Also, look out for chemicals like phthalates that can cause asthma, neurodevelopmental issues, low IQ, etc. Another common problem in products is synthetic dyes, which have no use other than making the product look glamorous. These are an unnecessary addition to baby products, and you must avoid them.
3. Don't
Turn a Blind-Eye

to

"All Natural"

Claims on

Products

This is true! The moment we see 'Natural' written on a product, we tend to think that it automatically translates to safe. Products labelled '100 % Natural' are not certainly 100% free of chemicals and additives. Instead, look for ingredients such as beeswax, glycerine, Vitamin A, Vitamin E, chamomile extracts, etc. These can be far more gentle than others.
4. Take pH Balance Into Consideration
A baby's pH balance is highly sensitive and ranges between 5.5 and 7. Any product with no neutral pH balance can dry out your baby's delicate skin and develop rashes and irritation. Use lotions and body washes, such as Sebamed Baby Wash Extra Soft and Sebamed Baby Rash Cream, that have pH 5.5. Products with pH 5.5 give the skin a healthy glow, aids in skin renewal, guard against infections, and make it supple and hydrated.
A word of caution—do not buy any baby care product with a pH level exceeding 7.
5. Use Hypoallergenic Products
Hypoallergenic skincare products — products that are formulated to have the least or almost 0% allergic reactions — are the best bet for your baby. Sebamed has a range of hypoallergenic skincare products free from harmful irritants and unnecessary fragrances. These products are gentler on your baby's sensitive skin and keep them hydrated for long.
How to Read Labels of Your Baby's Products: Harmful Ingredients
In a 2018 study on 438 baby products in the United Kingdom, several baby cosmetic products that marketed themselves as 'fragrance-free', 'sensitive', 'irritant-free' were likely having more irritants than those not marketed as such. This makes it imperative to read the labels carefully while choosing a product for your baby. The following are some harmful ingredients to avoid.
1. Parabens
Parabens are used to increase the shelf life of cosmetic products. They are known to cause irritation and harmful effects on metabolism and hormone regulation. Even if a product says paraben-free, look for the following ingredients to avoid:
Methylparaben (i.e. methyl 4-hydroxybenzoate)
Ethylparaben (i.e. ethyl 4-hydroxylbenzoate)
Butylparaben (i.e. butyl 4-hydroxylbenzoate)
Propylparaben (i.e. propyl 4-hydroxylbenzoate)
2. Sulphates
Often used to create foam in baby bath products, sulphates, including SLS and SLES, are infamous for causing skin, eye, and respiratory irritation in babies. Choose products that are 100% soap and alkali-free for your baby. Look for the following ingredients to avoid:
Sodium lauryl sulfate (SLS)

S

odium stearyl sulfate

S

odium laureth sulfate (e.g. SLES, sodium lauryl ether sulfate)

A

mmonium laureth sulfate (ALS)

S

odium coco sulfate

S

odium lauryl sulfoacetate (SLSA)
3. Phthalates and Synthetic Fragrances
Phthalates are artificial fragrances added to products under the name of "fragrance". Stick to products that clearly say phthalate-free or fragrance-free. You can use baby care products that contain plant-based essential oils for mild fragrances.
4. Formaldehyde
Formaldehyde is another preservative used in various cosmetic products. Look for the following ingredients to avoid in your baby care products:
Formalin

Formic aldehyde

Methanediol

Methanal

Methyl aldehyde

Methylene glycol

Methylene oxide
Common Baby Skincare Myths and Facts
Let's bust some myths together! We bet you've heard some of these before.
1. Water alone is an effective cleanser.
Even though water is used for almost all cleaning purposes, it is not an effective cleanser to clean off sebum(oil from the skin) and air pollutants. To achieve the objective of skin hygiene for your baby, you can invest in a mild liquid cleanser. This will help remove impurities from the skin while not harming your baby's delicate skin barrier.
2. The diaper rashes can be taken care of using powder.
A baby's diaper is usually changed 7-8 times is a day in the early days. Your baby's bottom is as delicate as his face, and continuous wetting can irritate the skin. If the bottom skin is not cleaned and dried properly, it can lead to rashes. Many parents resort to drying the area with common powders, but this is not enough. Maintain a diaper routine by applying a clinically-tested diaper rash cream after cleaning your baby's delicate bottom and ensure that the area is left uncovered for a few hours every day.
3. All organic products are good for babies.
The word 'Organic' has grown on us, but it is not necessary that any organic product can be used for babies. So, apart from looking for this word, look for the ingredients, such as almond oil, Vitamin B5 and E, Shea butter, chamomile extract, glycerine, etc.
4. High-priced soaps are good to use for babies.
Even if an adult soap is of premium quality, it might not be suitable for babies. So, when buying soap or body wash for your baby, always look for clinically-tested special baby care products that have tear-free formulation and ingredients like chamomile extract and Panthenol to keep your baby's skin soothing and soft to touch.
Choosing the right baby product may seem like a challenging task, but when you are thoroughly aware of the parameters of buying a product and which ingredients to avoid, you are encouraged to make smarter choices for your baby. The peace of mind that comes from finding the right brand and products is worth all the effort, isn't it?
In case of doubts and more information, consult your paediatrician.
References:
https://onlinelibrary.wiley.com/doi/abs/10.1111/ced.13767
https://www.sebamedusa.com/blog/baby-cream-myths-debunked/
https://www.healthline.com/health/baby/baby-skin-care-ingredients#takeaway
https://www.reidhealth.org/blog/5-tips-for-choosing-safe-baby-products