Black History Month for Kids – History, Importance, and Activities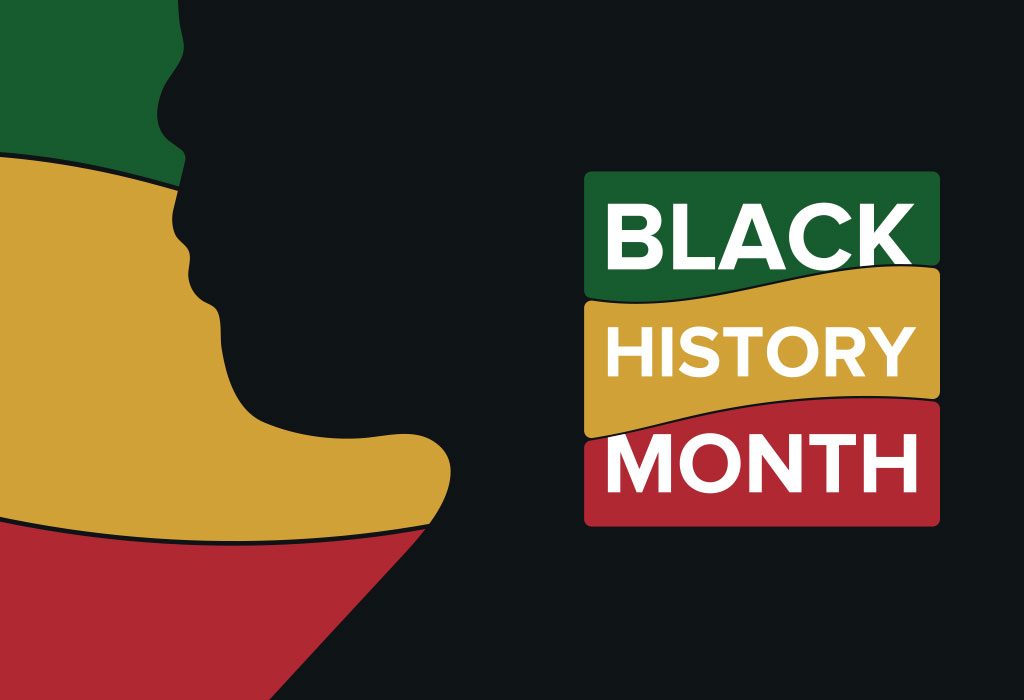 One of the most important movements over the past few months has undoubtedly been the Black Lives Matter movement. Black Americans are standing up for their rights, fighting against the systemic racial discrimination they've faced in the United States, Europe, and other countries. Black people have contributed to the growth and development of many countries, and their acts are being recognised now.
To help children learn about Black history and the crucial part Black people played in national history, Black History Month celebrates the accomplishments of Black people throughout the history of the United States and the world. It allows children to become more appreciative and knowledgeable of the Black community's successes and the struggles they faced and Black History Month includes multiple lessons for kids taught through fun and insightful activities.
What Is Black History Month?
Black History Month is an annual celebration that recognises the efforts of African-Americans. It was first formed as the "Negro History Week," back in 1962 by historian Carter G. Woodson. The 1960s saw the Negro History Week evolve into Black History Month on many campuses across the United States, partly due to the celebration of Black identity and the civil rights movement taking place across the country.
President Gerald Ford too officially recognised the significance of Black History Month, and subsequent U.S. presidents have designated February as the month to formally celebrate Black excellence.
The event doesn't just celebrate the achievements of African-Americans but also celebrates those whose successes have received little recognition or have been overlooked. Once the importance of this month is emphasised, your child will learn more about history, the social environment, and society at large. If you're a teacher or a parent, we've discussed everything about Black History Month, and also shortlisted Black History Month activities for kids in this article.
Why Is This Day Celebrated in February?
One of the main reasons Woodson chose February as the month to celebrate Black history was because it coincided with the birthdays of two stalwarts of the movement, former United States President Abraham Lincoln, and abolitionist Frederick Douglass. The 1920s bought a heightened sense of action and an increased interest in Black culture, seen during the Harlem Renaissance. The idea to celebrate Black history caught on until the government decided to officially recognise it.
Black communities began embracing the month of February unofficially as Black History Month. To date, it still serves as a focal point of discussion in schools and the everyday lives of millions of Americans.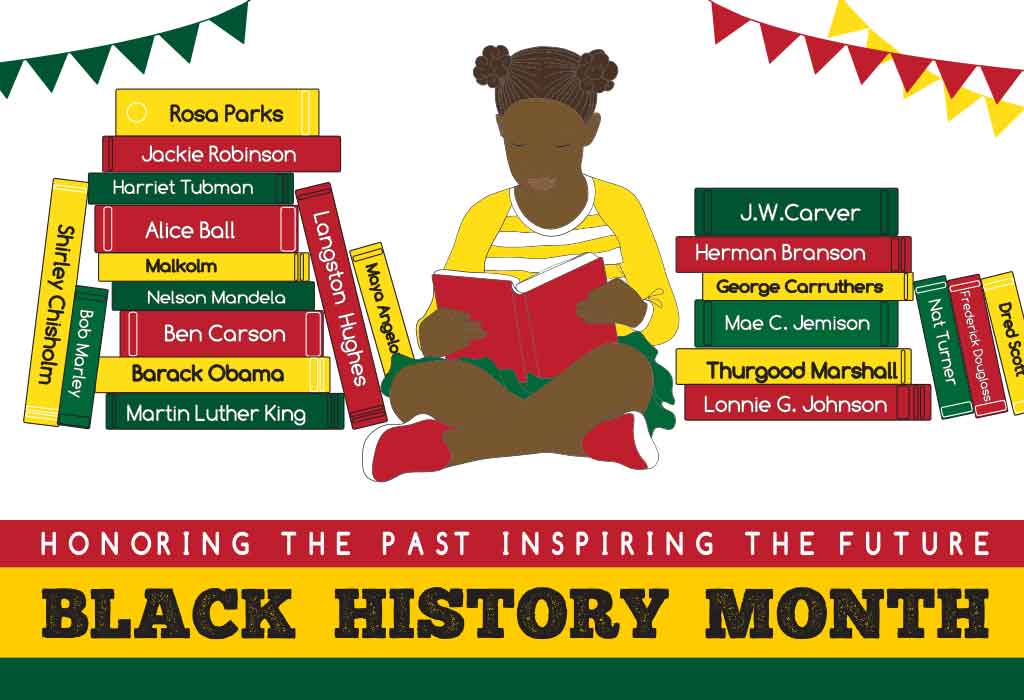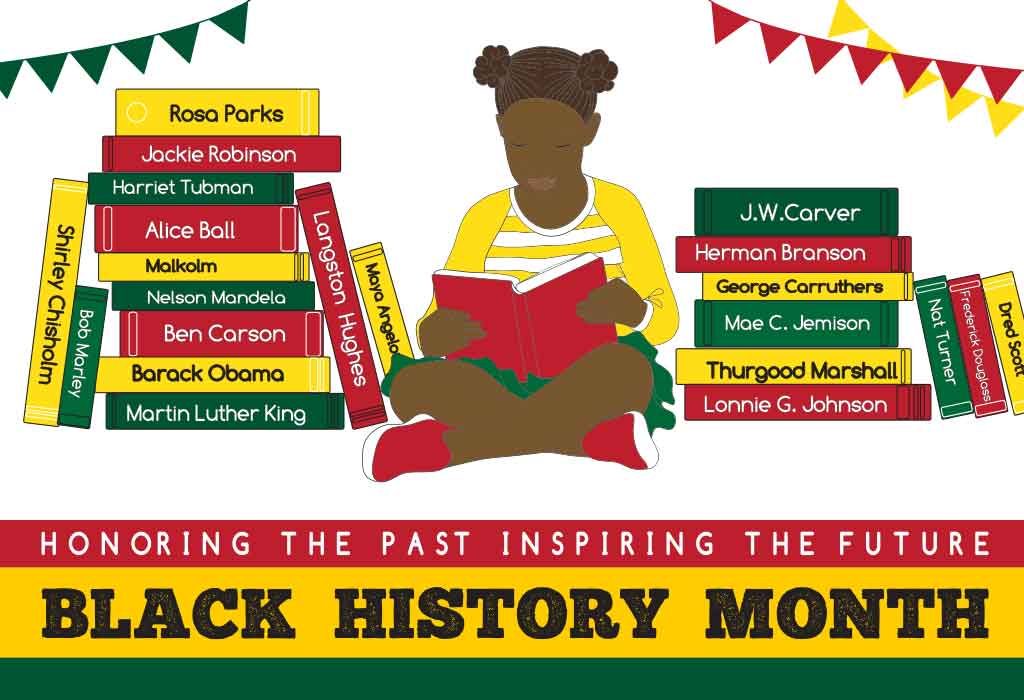 Why Should Kids Know About Black History Month?
The importance of Black History Month cannot be understated, and it needs to be understood. Kids, especially, must learn to accept equality from a young age and not grow up with racial bias. In a progressive society, history is viewed with a different lens, and children need to understand the significance and importance of Black people in cultivating and shaping their current environment – both at school, and otherwise.
By identifying the atrocities by white colonists during the middle ages, children will learn to grow in a more tolerant society that dehumanises such actions. It also gives them great insight into how the society they live in today is vastly superior to the one their ancestors grew up in. Further, they will understand the importance of the civil rights movement, with particular emphasis on Black rights, in a creative and entertaining way, so it sticks for life.
Ways to Teach Kids About Black History Month
There are a few interesting ways to teach children all about Black History Month. These Black history activities for toddlers can be a great way to teach them using interactive methods –
1. Research about important people and do a drawing project
One of the easiest projects you can do with kids is giving them a historical figure to research together. In addition to Rosa Parks and Martin Luther King, Jr., you could also select individuals whose efforts have not received global recognition. This can include Katherine Coleman Goble Johnson – a mathematician and NASA employee whose calculations aided the space flight of the first American in space, Alan Shepard.
Kids can research and create fun Black history crafts that tie back to the historical figure they studied. In this case, they could probably draw rocket ships into space or her portrait using research photos. Mix it up with more critical figures from other fields to maximise the learnings you can impart.
2. Craft historical timelines of important events and people
Another fun Black History Month activity involves a creative and interactive way of learning. Add images of historical Black figures on a notes board, with relevant dates highlighted at the top. You can also glue the date and the Black leader it is related to together on a string and hang as a timeline on a wall or mantle. The kids can proceed to name the dates, memorise them, and discover more about African-American history.
3. Use pop culture to supplement lessons
If you want to take it to the next level, you could opt for documentaries, TV series, films, and many more fun ways to introduce famous African-American figures. For example, the movie Hidden Figures showcases the accomplishments of Katherine Coleman Goble Johnson. Loosely based on her life, it recognises her significant achievements, and can also lead to discussions regarding NASA and the contributions of African-Americans.
4. Get high-ranking Black officials/individuals to deliver speeches
One of the best ways to inspire kids is by getting senior Black officials and individuals to deliver speeches on being proud Americans. Children need to understand that while there is a disparity, that doesn't mean success is elusive. If there are successful entrepreneurs or high-ranking government officials who can deliver powerful speeches at your kids' school, it will help set the right precedent for them. They can hold them as heroes and model their future around these individuals and remove bias as they grow older.
5. Teach all about African-American inventors
Another great way to teach kids about Black history is to highlight the inventions of African-American inventors and teach kids about them. Garrett Morgan, for example, invented the first traffic lights. He was born in Kentucky in 1877, the son of two former black slaves. He added the yellow "warning" sign between "stop" and "go" lights so that drivers could clear intersections before crossing. His invention is still relevant today, with pretty much every country using his version of traffic lights.
Help kids choose an African-American inventor and try to create an invention for this activity. For instance, you could encourage the kids to develop their own versions of the traffic lights, in different colours. Another great Black history art and craft activity for preschool kids are crafting boats from paper plates, or bridges from popsicle sticks to keep them interested.
6. Teach them all about racial diversity
Storybooks are educational and fun, and they wonderfully explain concepts like racial diversity. You can make a list of different picture books during Black History Month and display ideas and events to your children. If you plan to seek more diverse books, you can opt for personalised storybooks for children that allow them to personalise photos, names, skin tone, hair colour, and more of the illustrated child in the books.
Books such as "We Go Together Like" are full of Black History games and activities by creating dynamic duos between siblings and friends, with hair colour and skin tone options. You can use it as a keepsake gift for friends, and celebrate their lovely relationship as depicted in the book. Many kindergarten kids have also probably heard all about Dr Martin Luther King, Jr. at school. Kids can grow and learn from lessons dedicated to historical events and figures all through February and have a month of learning and discovery all about the Black community.
7. Get kids to give speeches on their favourite black heroes
This is another excellent way to get kids to be proud of America's's black heritage, and one of the effective projects you can conduct is getting them to give speeches on their Black heroes. Help them get acquainted with a Black personality, and provide them with an incentive to speak about why they love this person and what values appeal to them. It gives them a great platform to learn more about Black people and view them as equals who can wield power to inspire.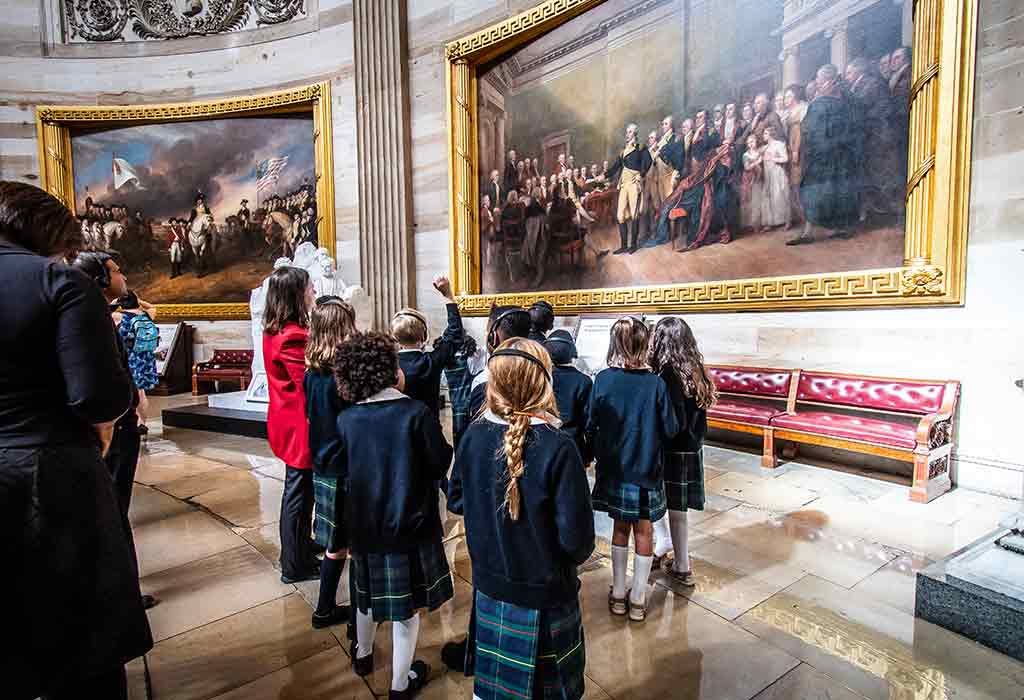 How to Celebrate Black History Month With kids
You can celebrate Black History Month with kids by doing a bunch of different activities with them. Here are some exciting activities:
1. Checking out the local kids' museum
In case you live in a large city, you could take your kids to the children's museum. Check out the program and exhibits they offer for the month of February. Many of these museums typically offer special shows that honour holidays and events, and Black History Month ranks high up.
2. Study African-American recipes and culture
Another excellent way to understand a culture is enjoying their recipes and food. You can organise a simple event where children experience African-American recipes and cuisine, and find dishes they can try with their family. Choose a few recipes that are simple and encourage them to help out in the cooking process. It is a great way to include them in the community while also celebrating the vibrant fusion of African-American cultures.
3. Study the influence of African-Americans
Each kid has their own talents and interests, and you can tap into that during Black History Month. If they love music, art, reading, sports, or science, choose an influential African-American as a catalyst to study the culture. If your child loves sports, for example, you could teach them about one of the most celebrated sportswomen, Serena Williams. Telling kids about one of the most successful tennis players in the world is a great way to get them interested in learning about the contributions of the Black community.
There are plenty of videos of Serena Willians, and her inspiring story is available on many websites such as YouTube. You can also get into a discussion with them about eating right and staying fit to beat the impossible, using her as an example.
4. Check out local events
Many museums, playhouses, public libraries, and more offer classes and storytime events based on several topics around Black history. Around the month of February, you can look for these events, as they are a wonderful way to teach children about African-American art. There will be many events around town, so check your local newspaper or venues for more information.
Activities and Crafts For Kids To Do In The Black History Month
There are few fun crafts and activities for children to learn and do during Black History Month. Some of them are:
1. Martin Luther King, Jr. Printout
This is a fun way to introduce children to the greatness of Martin Luther King, Jr. You could highlight his momentous acts and take a few of his quotes to create craft dedicated to him.
2. Dr Mae Jemison Craft
Dr Mae Jemison Craft was the first African-American woman to travel to space when she boarded the Space Shuttle Endeavour as a mission specialist. You can introduce her via arts and craft cards for kids to create.
3. Creating Quilts for Black History Month
Another fun activity is to create embroidered quilts with images of these great leaders on them. Kids can be taught how to design these quilts with simple techniques.
4. Quote of the Day
You can also introduce the "quote of the day" and have new quotes every day that were said by influential Black leaders, and use it as a great teaching tool. Create a bulletin board of quotes and pick one for every day of the month.
5. Rosa Parks Artwork
One of the strongest Black women who refused to budge in the face of racial discrimination, Rosa Parks' life deserves celebration and recognition. You can encourage kids to create an artwork based on her life and actions.
These are some of the best ways to encourage children to learn all about the importance of Black history and teach them to be more accepting, receptive, and loving of all races.
Also Read:
Abraham Lincoln Facts for Children
Saint Patrick's's Day Facts for Children
Martin Luther King Jr. Facts for Children