70 Bible Verses For Children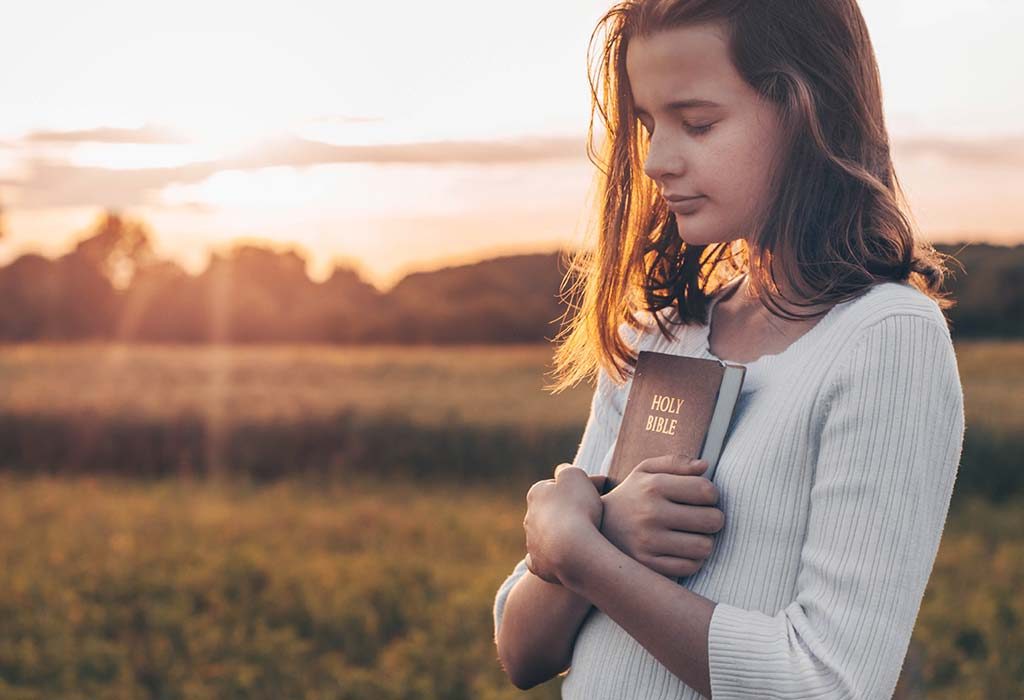 Guiding your child through their spiritual journey is the mark of a loving parent. However, sometimes as a parent, you may not have clarity as to what you should do or how you should guide your little one. This is where the Bible becomes handy. Parents can use the Scripture for children as reminders of their duty to their kids, who are God's gifts and treasures. What better way can you find than to use short Bible verses for kids to memorize? They can be encouraging Bible verses or Easter Bible verses. But teaching these daily Bible verses to preschoolers and toddlers is essential so they grow up right and Christian. Here's a good Bible quotes list for kids and kids bible verses.
Why Should Children Memorize Bible Verses?
Understanding the purpose of life can be tricky for adults and children alike. Helping children memorise bible verses can help them get closer to God and understand the purpose of life in a better way. In future, whenever they face a difficult situation, they can remember these and overcome the situation they're in.
Best Bible Verses For Kids
We have chosen some of the best bible verses, which are good bible verses for kids to understand and learn. These are quite simple and can easily be understood by children of all ages. However, it always helps to have an adult explain it out to them with real examples!
1. Psalm 127:3
Children are the Lord's reward and gift.
2. Proverbs 17:6
Grandchildren are for the aged a crown while being the pride of the parents.
3. John 16:21
A woman goes through much pain in birthing which she forgets joyously after her child is born.
4. Psalm 113:9
Praise the Lord for He makes the barren woman a mother and her house a home.
5. 3 John 1:4
As a parent, my greatest joy is when my children walk in truth and the Lord's way.
6. 1 Samuel 1:27
I prayed to the Lord and He granted me this child.
7. Proverbs 31:28
A mother's children call her blessed in the Lord.
8. James 1:17
Every perfect and good gift is from God above.
9. Psalm 127:4-5
Children are like a warrior's arrows when they are born to a young man. He who has his quiver filled with them is a joyous man!
10. Proverbs 23:24
The father of a righteous child who is wise and walks in the Lord rejoices and has great joy.
11. Colossians 3:2
Do not think of earthly things. Think about heavenly things.
12. Acts 16:31
Believe in the Lord Jesus, and you are saved.
13. Psalm 145:9
The Lord is kind and good to all.
14. Proverbs 3:5
Trust the Lord your God with all your being and heart.
15. 1 John 5:3
Keeping God's commandments is love for God.
16. Psalm 150:6
Let all that breathes praise Our Lord!
17. Matthew 28:20
I am and will always be with you.
18. Psalm 118:24
Each day and today is made by the Lord.
19. 1 John 3:23
Love yourself and one another.
20. Proverbs 30:5
God's word is without a flaw.
21. Genesis 1:27
God made men and women both and created them in His own image.
22. Psalm 22:9
Yes, Lord, you delivered me from my mother's womb and taught me to trust in you as I feed at my mother's breast.
23. Jeremiah 1:5
I knew and chose you from a time before I formed you in the womb of your mother.
24. Psalm 119:73
Your hands fashioned and made me while giving me the understanding to follow and learn your commandments.
25. Psalm 139:14
I praise the Lord because I know that I am wonderfully and fearfully made by God!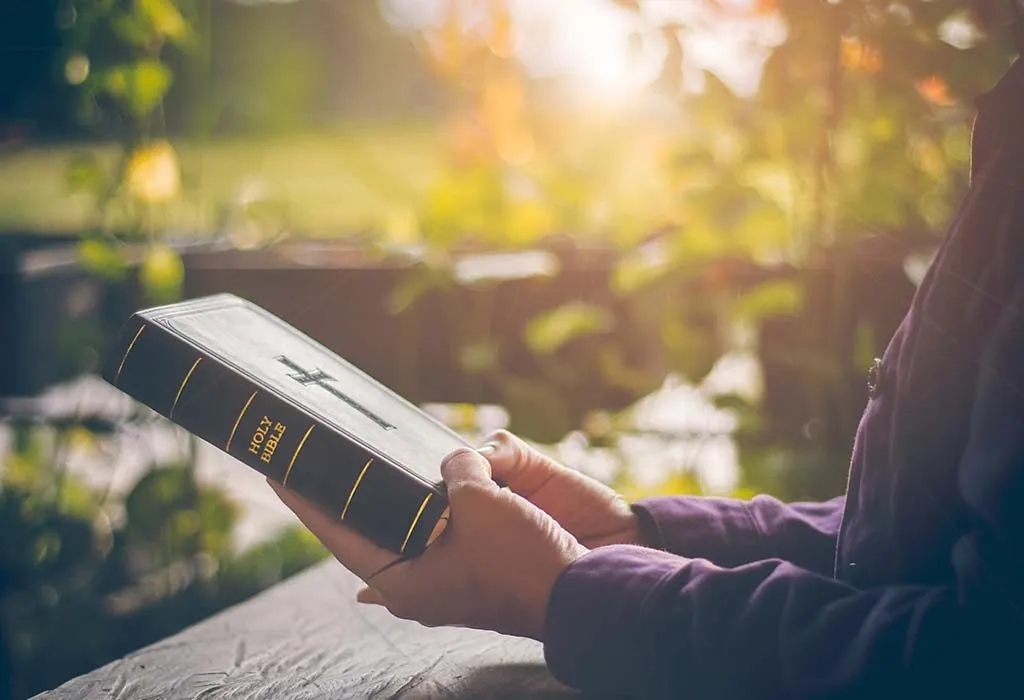 26. Psalm 139:13
For Loving Lord, you created me and made my being while putting me together in my mother's womb.
27. Psalm 139:15
My being and frame were not hidden from you Lord as you made me in the secret place where I was knit together wonderfully in the earth's depths.
28. Isaiah 46:3
Listen, Jacob's descendants and all in Israel. I have carried and cared for you from before you were born.
29. Psalm 139:16
You Lord saw my unformed body and all my ordained days which were written in your book, even before any of them came to be.
30. Job 31:15
Our God created my servants and me. He created us alike and both in the womb.
31. Matthew 18:14
Your Heavenly Father is unwilling that any little child perishes and not be saved.
32. Proverbs 1:8-9
My child, follow your father's instruction, and never forsake your mother's teaching. They are ornaments like a graceful flower garland on your head and a pendant around your neck.
33. Ephesians 6:1-3
Children, always obey your parents because it is right and you belong to Our Lord. The first commandment is to "Honor your mother and father." This is my promise if you do so. You will have a long life and all things will go well for you.
34. Colossians 3:20
Children, please the Lord and obey your parents in everything you do.
35. Proverbs 8:32-33
Oh sons, hear me! You are blessed when you keep my ways. Be wise, hear my instruction and never neglect it.
36. Psalm 34:11
Come and listen to me, my children, for I will teach you to walk in the fear of our Lord.
37. 1 John 5:21
Dear children, stay away from idol-worship.
38. Proverbs 20:11
Even as a child if your conduct is upright and pure, you will gain renown for your acts.
39. 2 Timothy 3:14-15
But you must be faithful to all the things your parents taught you. You know you can trust them and what they say is true. They have taught you the Holy Scriptures from childhood, and hence you have the wisdom to receive salvation by trusting Our Lord Jesus Christ.
40. 1 Timothy 4:12
Don't let anyone look at you as a child. Be an example for believers in your conduct, speech, faith, love, and purity.
41. 1 Peter 5:5
Those who are younger must accept the elder's authority while dressing in humility as you interact with one another, for "God will give grace to a humble heart and oppose the proud heart."
42. Matthew 19:13-14
When the disciples rebuke people for bringing their children to Jesus for His blessings, Jesus says, "Do not stop the little ones from coming to me for to them belongs all the riches and the kingdom of heaven."
43. Mark 10:15-16
Truly I tell all of you, if you do not receive the kingdom of God as a little child does, you will never enter His Heavenly Kingdom. Then He took the children, held them in His arms and blessed them by placing His hands on them.
44. Matthew 18:5
Any person who welcomes a little child to come to me is welcoming me.
45. Luke 9:47-48
But Jesus, knowing how they reasoned, placed a child at His side saying, "Whoever uses my name and receives this child, receives me. Whoever receives me also receives God who has sent me. The little ones who are considered the least are great among you all."
46. Matthew 18:10
Beware that you don't mistreat and look down on children for their angels are in my heavenly Father's presence always.
47. Proverbs 22:6
If you start children off with faith and trust in the right ways, they will not turn from this path when they are older.
48. Exodus 10:2
I've have done these things so you can tell your grandchildren and children how I made gave and displayed signs to make a mockery of the Egyptians and that you would know that I am your God, the Lord.
49. Deuteronomy 6:6-7
And these commandments shall be written in your hearts. Teach your children my commandments diligently, talking of them when you are at home, when you walk, sleep and wake up.
50. Proverbs 19:18
Discipline children and do not become an abettor of their death.
Inspirational Bible Verses For Kids
It is important for us to inspire our children with Bible verses so as to encourage them to pick it up themselves when they are a little older. Here are some encouraging bible verses for kids –
1. Romans 10:13
For everyone who calls on the name of the Lord will be saved.
2. Hebrews 13:8
Jesus Christ is the same yesterday, today, and forever.
3. Psalm 56:3
When I am afraid, I put my trust in you.
4. Psalm 119:105
Your word is a lamp to my feet and a light to my path.
5. Philippians 4:13
I can do all things through Him who strengthens me.
6. 1 John 4:19
We love because he first loved us.
7. Luke 6:31
Do to others as you would have them do to you.
8. 1 Thessalonians 5:17
Never stop praying.
9. Lamentations 3:23
His great love is new every morning. Lord, how faithful you are!
10. Matthew 21:22
If you believe, you will receive whatever you ask for in prayer.
11. Philemon 1:4
I always thank my God as I remember you in my prayers.
12. Galatians 6:7
Do not be deceived: God cannot be mocked. A man reaps what he sows.
13. Philippians 2:14
Do all things without grumbling or disputing.
14. Romans 12:21
Do not be overcome by evil, but overcome evil with good.
15. Matthew 5:14
You are the light of the world. A city set on a hill cannot be hidden.
16. Mark 8:36
What good is it for someone to gain the whole world yet forfeit their soul?
17. Romans 8:31
What then shall we say to these things? If God is for us, who can be against us?
18. James 1:3
For you know that when your faith is tested, your endurance has a chance to grow
19. 1 Corinthians 3:16
Do you not know that you are God's temple and that God's Spirit dwells in you?
20. Psalm 19:1
The heavens declare the glory of God, and the sky above proclaims his handiwork.
FAQs
1. What Is the Shortest Bible Verse For Children?
A short Bible verse for children is –
Proverbs 18:13 – To answer before listening – that is folly and shame.
It is one of the more simple verses for children to learn. There are many other easy bible verses for kids that you can teach your little one.
2. In What Verse Does Jesus Bless Kids?
In Matthew 19:13-15, Jesus blesses kids. This is just one of the bible verses for kids to learn.
The Biblical verses help us to explain from where children come and how beautiful kids are. The Lord exhorts us to start teaching them early so we can watch our children grow in faith and on His chosen path. Praise the Lord and keep teaching your kids the scriptures and Bible verses. Hallelujah!
Also Read:
Short Bible Stories for Children
Adam and Eve Bible Story for Children