Best Superhero Books for Kids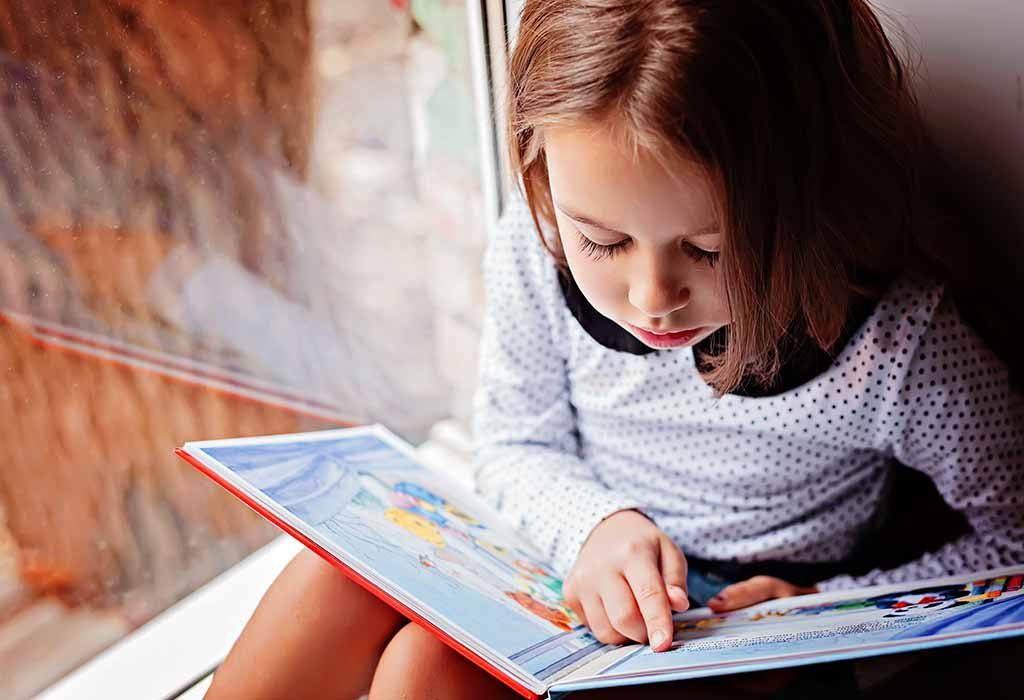 In this Article
Every hero was once a beginner. The making of superheroes trace right back to their roots, the way they lived their lives and how it all started. If your kids are inspired by their favourite TV show characters or want to learn more about superheroes, giving them superhero books for the summer might just be what you need to do.
Here's a list of the best superhero graphic novels and books for kids.
Best Books for Young Superhero Fans
Kids love superheroes and the morals these characters impart are carried into their adult lives. The TV shows and cartoons your kids watch will influence how they see and think about the real world later on. At least to a certain extent.
We recommend these superhero books for young readers because not only are they fun, but they're very educational. Try them out and see for yourself. Additionally, some of them have colouring pages and exclusive superhero merchandise when you buy them in boxsets. Look for deals at your local store or buy them online to get limited edition copies of these.
1. 'The Astonishing Secret of Awesome Man' By Michael Chabon
Awesome Man is awesome for a reason. He goes up against robots, foes and his arch-nemesis, the Flaming Eyeball, every day. His superpowers are amazing and, in this dazzling novel, kids will be taken on an adventure with their imagination.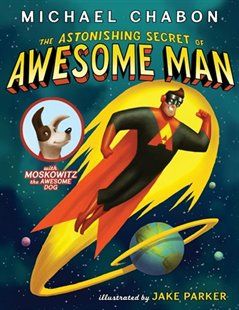 Source: Pinterest
About the Book:
The book features gorgeous full-page illustrations that are hand-drawn by Jake Parker. Parents should be aware that there's some cartoon violence but it's a pleasant read for kids aged 3 and above.
2. 'Dylan the Villain' By K.G. Campbell
Dylan was told that he was the best supervillain by his parents, until he ran into Addison Van Malice in school, who was on a whole other level. The book puts a comedic twist on the protagonist and makes him look like a hero in the way he tries to get better at his inventions and villainous performances.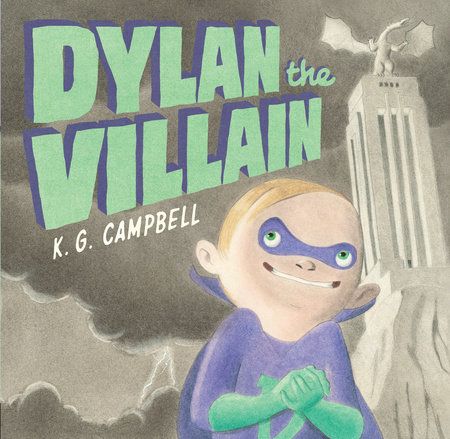 Source: Pinterest
About the Book:
It's one of the best picture books for kids since the content inside is easy and approachable. The full-page colour illustrations make the villains look great.
3. 'Superhero Joe and the Creature Next Door' By Jacqueline Preiss Weitzman
It's a book about a young boy who encounters a strange creature in a small town one day.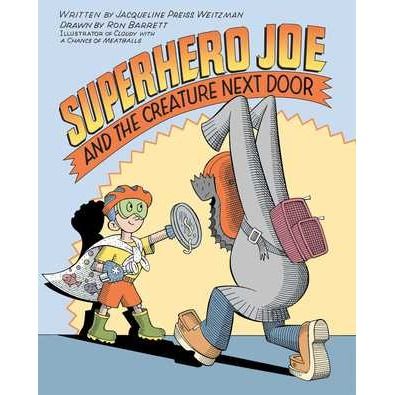 Source: Pinterest
About the Book:
Superhero Joe takes kids on an adventure from beginning to end. It involves a child coming face-to-face with a creature in a van out of the blue. He wonders where the creature came from, who he is, and more. Every page is a surprising delight for young readers.
4. 'The Princess in Black' By Dean Hale and Shannon Hale
The Princess in Black is a definite page-turner when it comes to superhero graphic novels for girls. It offers an interesting perspective, unlike the other novels that are dominated by male protagonists.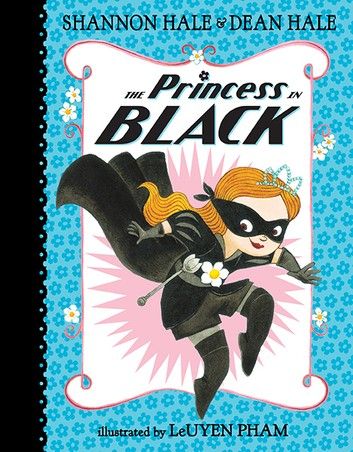 Source: Pinterest
About the Book:
The Princess in Black ranks higher than even DC Superheroes girls books because of the battles with the Snow Monster. When the Princess in Black needs to call her friends for help, she summons the Sparkle Signal.
5. 'Super Fly: The World's Smallest SuperHero!' By Todd H. Doodler
How'd your kids like to see a housefly swoop in and save the day? Because that's what the adventures of Super Fly are about!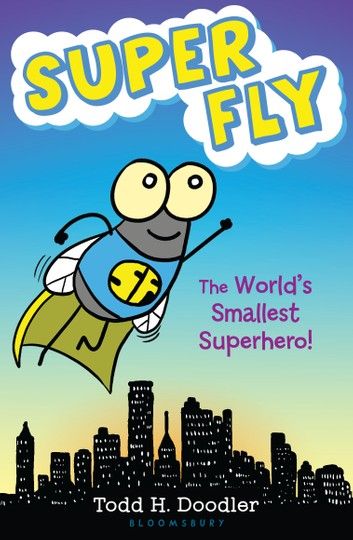 Source: Pinterest
About the Book:
Eugene Flystein is a small house fly with big superpowers. He can push away tornadoes with his breath and do so much more. There are several poop jokes inside the book that make young readers laugh for hours.
6. 'The Adventures of Super Diaper Baby' By Dav Pilkey
You can find cool activity sheets inside the book, which your kids can explore. Some books even include a poster at the back that glows in the dark, depending on the edition or boxset you buy.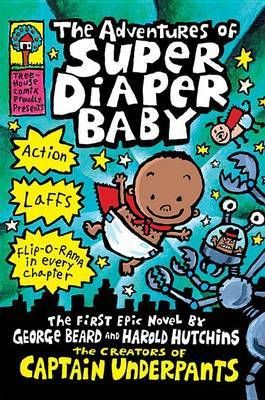 Source: Pinterest
About the Book:
Super Diaper Baby is a hilarious read that makes you read it twice or thrice. It has a baby in diapers flying around cities, fighting monsters, and saving the day. It is super funny and your child is sure to love reading this book!
7. 'Avengers Storybook Collection' By Marvel Press Book Group
Are you looking for picture books modelled after your favourite marvel heroes? Try out the Avengers Storybook Collection, which is one of the best Marvel superhero books to ever exist for kids.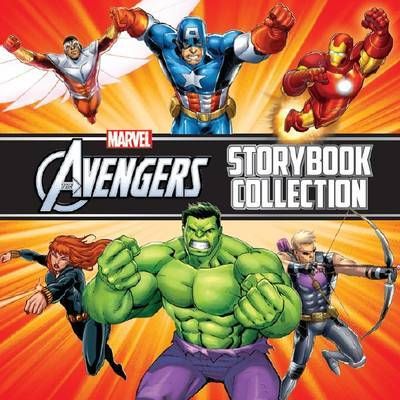 Source: Pinterest
About the Book:
From the Earth's mightiest heroes like Thor, Hulk, Captain America, Black Widow, Hawkeye and Falcon, the Avengers Storybook collection is filled with action-packed adventures and thrilling, crime-fighting moments.
8. 'DC Super Heroes Little Library' By David Katz and Julie Merberg
The DC Super Heroes Little Library features ten of the most popular board books for kids. It introduces kids to the world of letters, shapes, numbers and pattern recognition, and is a keepsake collection for all ages.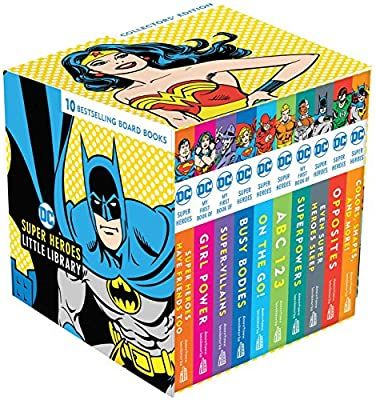 Source: Pinterest
About the Book:
The book teaches young readers basic concepts like reading, counting, and identifying different parts of the human body. It complements most superhero colouring books, since it has an academic side to it.
9. 'Ten Rules of Being a Superhero' By Deb Pilutti
Being a superhero isn't easy but it's rewarding. If you think your child has the mindset of a hero's makings, this is a must-read.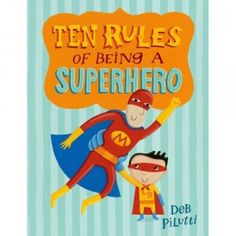 Source: Pinterest
About the Book:
Kids love learning about their favourite superheroes. In this edition, Captain Magma and Lava Boy team up to teach the basics. For example, rule no. 1 of being a superhero is to always answer a cry for help and save people. There are many more lessons in the book.
10. '5-Minute Marvel Stories' By Brandon T. Snider and Andy Schmidt
5-Minute Marvel Stories opens up the world of Marvel Superheros to kids and shows them what it's like fighting crime and rescuing civilians. The books are perfect for young readers because it has action-packed illustrations and mesmerising stories, making it a must-read at bedtime.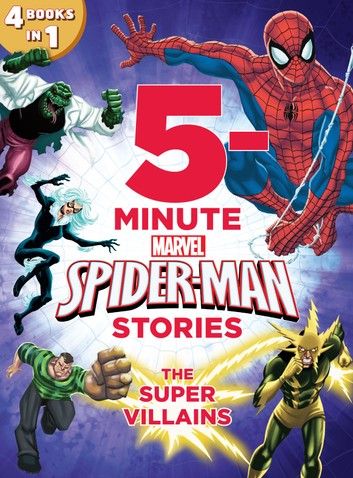 Source: Pinterest
About the Book:
If your kids are a fan of Marvel superheroes like Spiderman, Ironman, the Hulk, and Black Widow – they're going to love this. It's ideal for young readers with short attention spans, since each story takes just 5 minutes to read. It's a good keepsake for the older kids too, as it's a marvel picturebook gem.
The best superhero books for kids are the ones that keep them hooked for hours. We've considered the quality of stories and illustrations when putting these up on our list. What's unique about these graphic novels or storybooks is that they're all page-turners and some of them even feature fun learning activities.
Also Read:
Best Adventure Books for Kids
Best Science Fiction Books for Children
Funny Books for Children to Read