Best Ideas and Themes for a Perfect Baby Sprinkle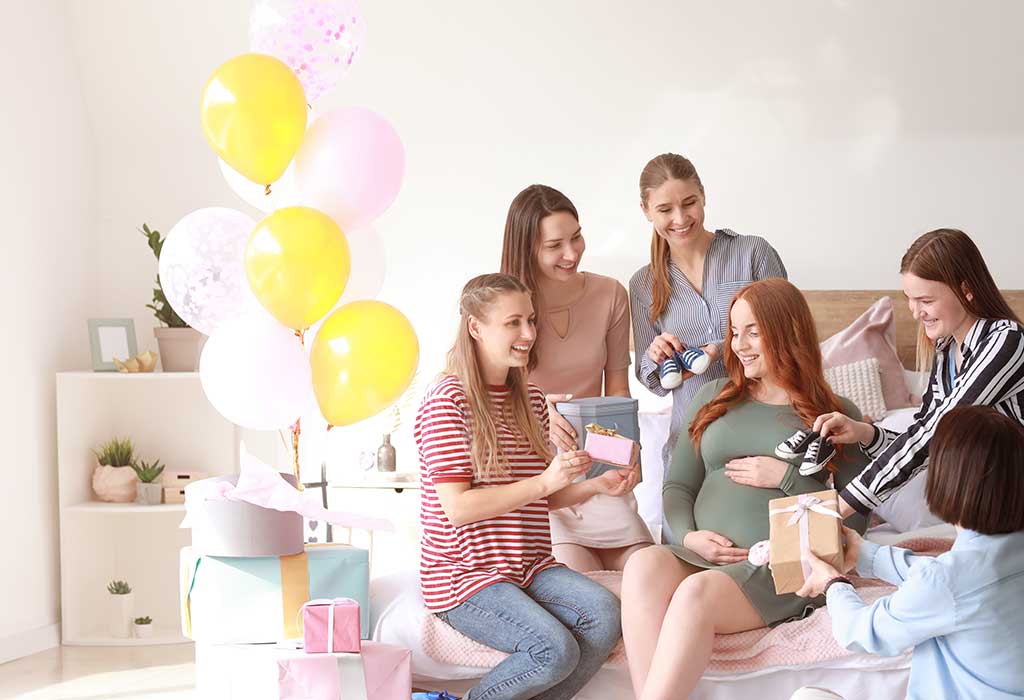 A baby sprinkle is a baby shower just for the second or third or subsequent babies after the first baby. However, as the parents already have most baby essentials from their first child's baby shower, the guests don't have to think much about
baby sprinkle gift ideas
for the mom. This time, the focus is the new baby and what to give the new baby in addition to the supplies that the parents have from their first child. So the little sprinkling of gifts and a smaller scale of celebration in comparison to the
baby shower
led to the terminology of baby sprinkle. Now that we know what baby sprinkle is let's also know how to make it special with unique themes.
When Is the Right Time to Host a Baby Sprinkle?
The ideal time to host a baby sprinkle is two or three months before the new baby's arrival. Although there is no set timing for baby sprinkle. It could be any time before the arrival of the new baby. The convenience of would-be parents and guests is the key factor in deciding the date of the baby sprinkle party.
Best Baby Sprinkle Themes and Ideas
One may consider a baby sprinkle the baby version of a baby shower, but that doesn't diminish its importance for the again-to-be parents. They may want to celebrate it on a smaller scale with few intimate people, but it is equally special as their baby shower party. Therefore every parent pays a lot of attention to a baby sprinkle ideas for second baby options or for your third baby since it should be memorable and special for the parents. Here are some of the best themes and ideas for a sprinkle party:
1. Sprinkle Theme Backdrop and Dessert Table
Sprinkles are the perfect decoration highlight for a baby sprinkle party. One of the cheap baby sprinkle ideas, this cute decoration can be used on a wall to make it the backdrop of your event and as the dessert table decoration. This simplistic theme is ideal for a cozy get-together where the parents don't want an over-the-top party.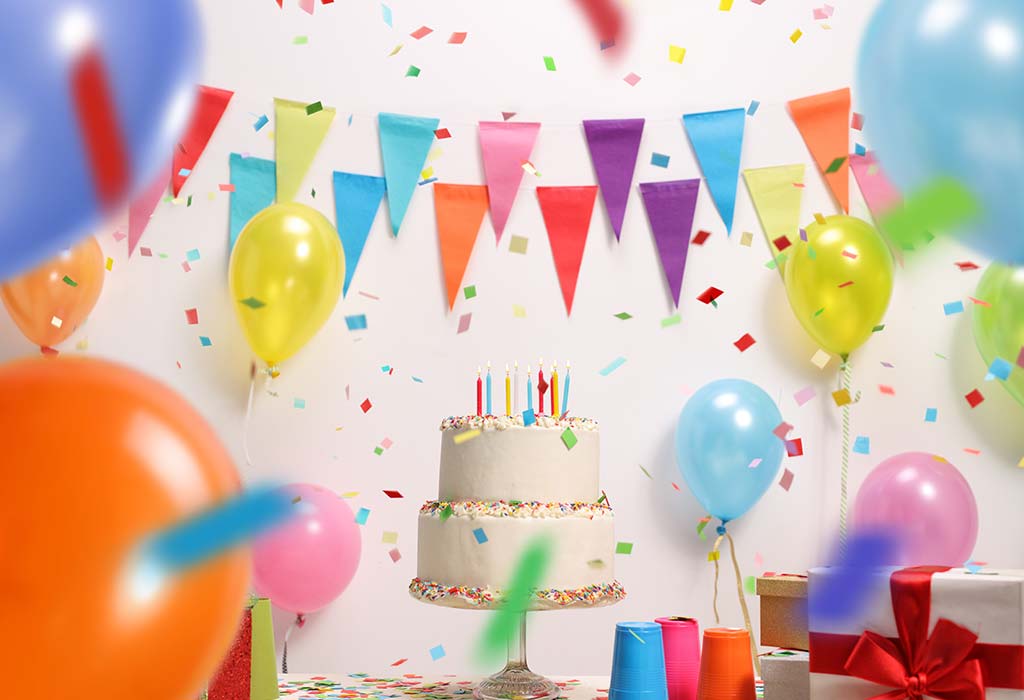 2. Jungle Baby Sprinkle Theme
A green with gold sprinkle jungle theme is one of the best baby sprinkle ideas for boys. Green balloons with a gold fringe backdrop will serve as the party décor. A tiered cake with an animal topper will delight all the guests. This also spares you the trouble of thinking about baby sprinkle favor ideas. Just give stuffed animals as party favors to delight your guests.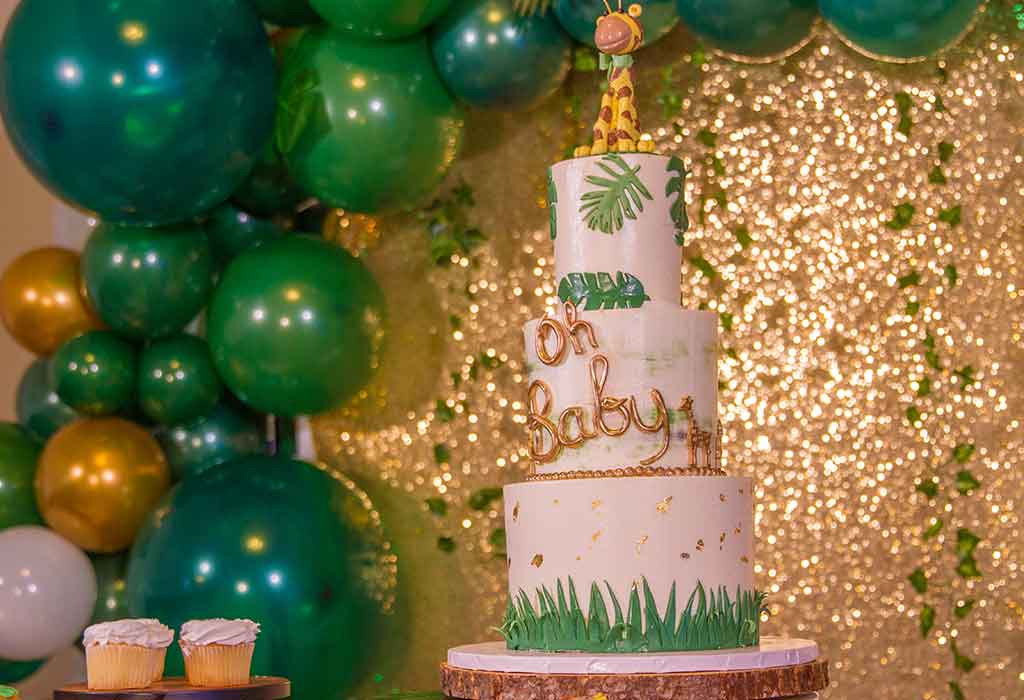 3. Sprinkled Desserts Theme
Now your party theme is not limited to the decorations. You can use the sprinkle theme in the food or desserts to make your baby sprinkle different. Use sprinkles on desserts/cookies to make them look as delicious as they taste. Your guests will be amazed by the cute-looking desserts. Enhance your party theme with milkshake shooters decorated with sprinkles or fruit punch with polka-dotted straws.
4. Sprinkled Sprinkle Cupcake/Cake Theme
Using cupcakes and cake sprinkles with colorful sprinkles is one of the great baby sprinkle cupcake ideas. An elegant cake with sprinkles on it will highlight your sprinkle party. As an extra touch, add a baby topper with a sprinkle letter.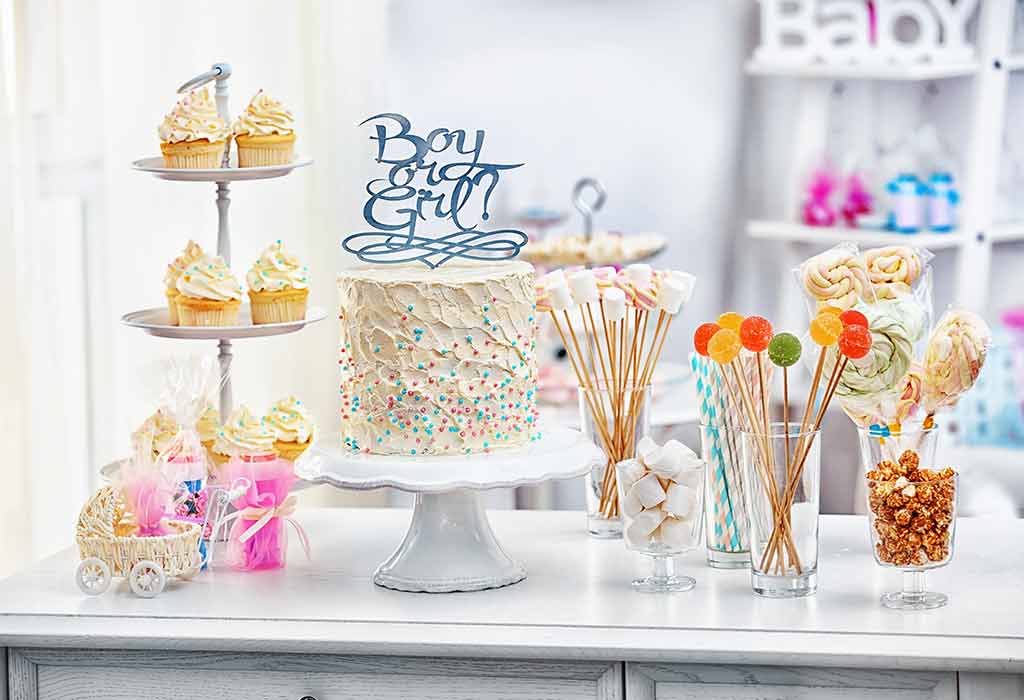 5. Twinkle-twinkle Little Star Theme
To welcome the would-be star of the family, what better theme than a twinkle-twinkle little star. This theme signifies the celebration of the coming of the little one. Decorate your home with metallic stars, balloons, and silvery strings that will make your baby sprinkle shine and wow the guests.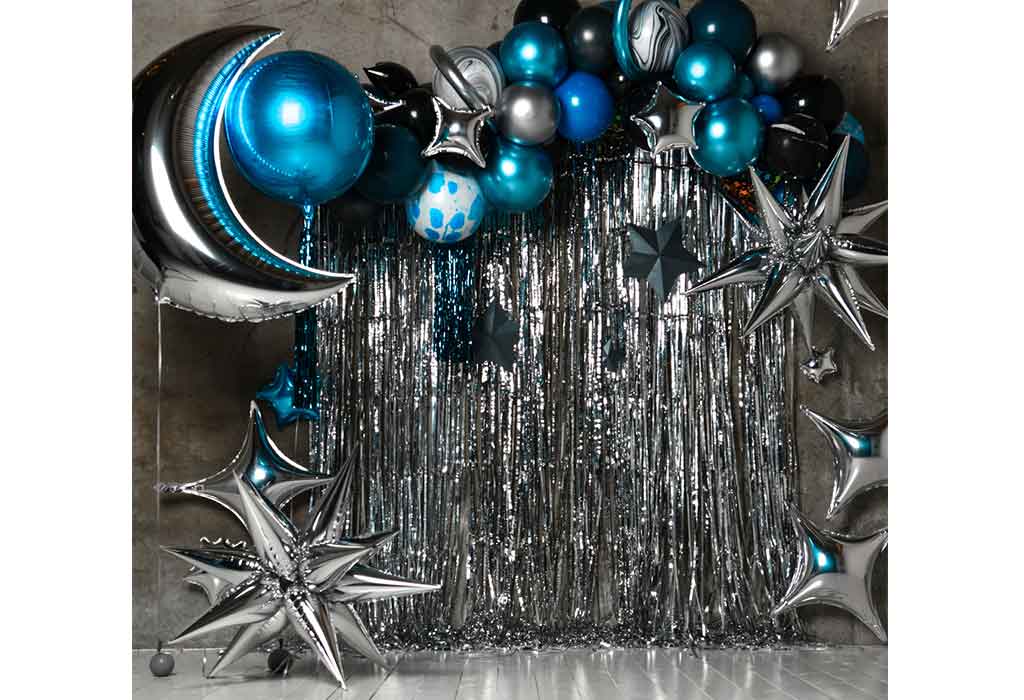 6. Starry Night Theme
Decorate your venue with blue, silver, and white balloons with a few elegant candle stand to add an elegant touch. The starry backdrop with mood lighting will make all the guests copy your theme for their next party.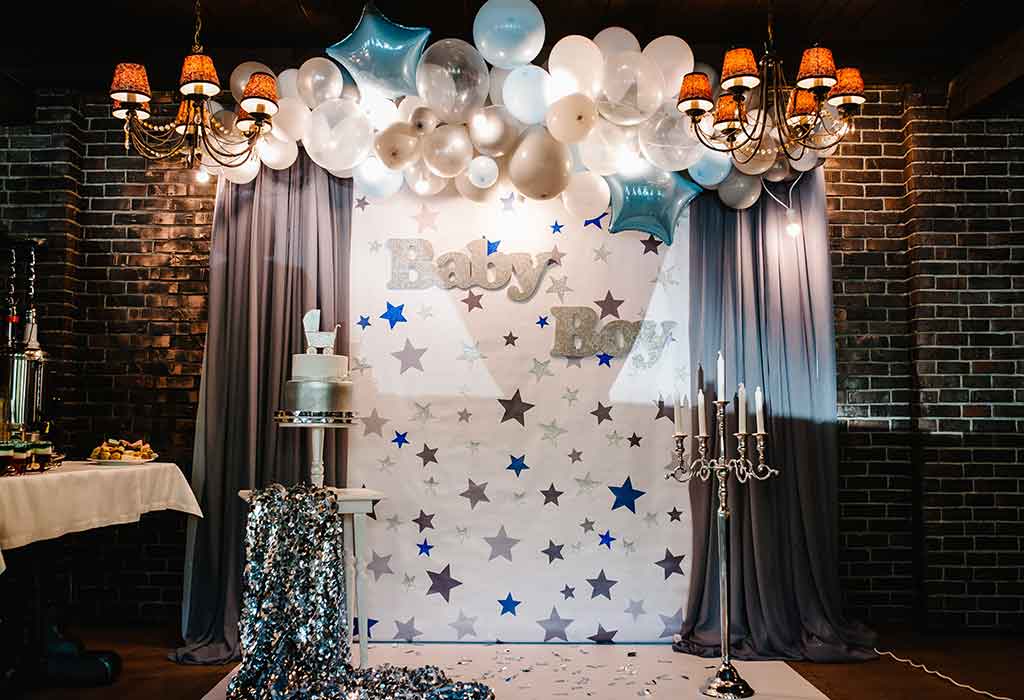 7. Floral Baby Sprinkle Theme
When you know the would-be baby is a girl, then go all out on floral and pinks. This theme is one of the best baby sprinkle ideas for girls. Use large paper flowers to decorate your venue and tell the world- It's a girl.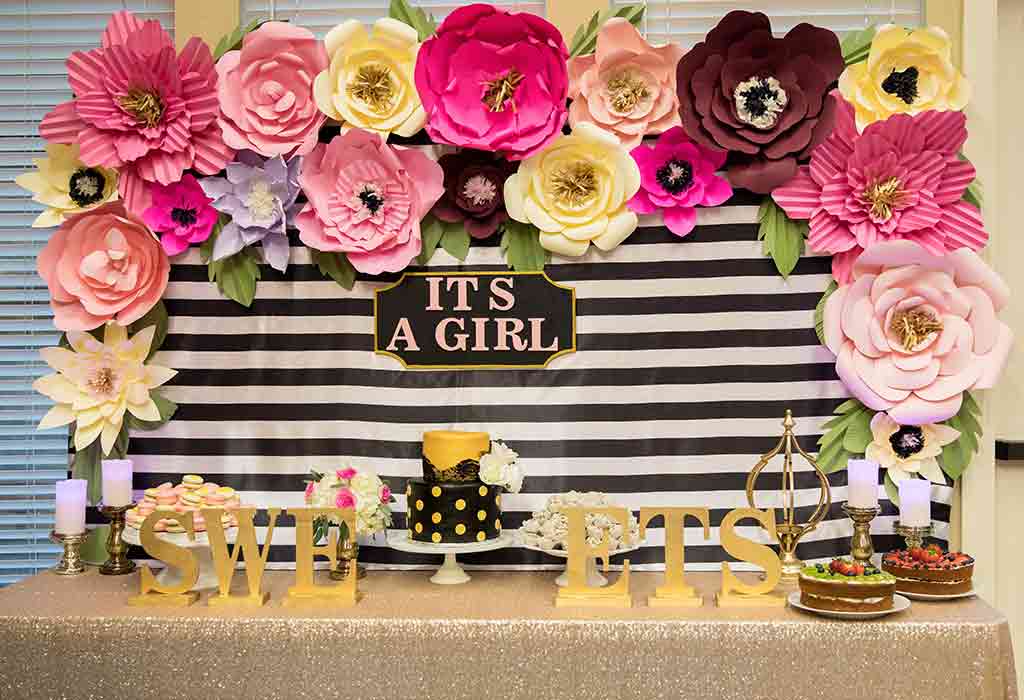 8. Baby Blue Theme
Go for a blue and white theme for a would-be baby boy. Balloons filled with confetti, blue ribbons, white-and-blue cake, and tableware will tell everyone –it's a boy.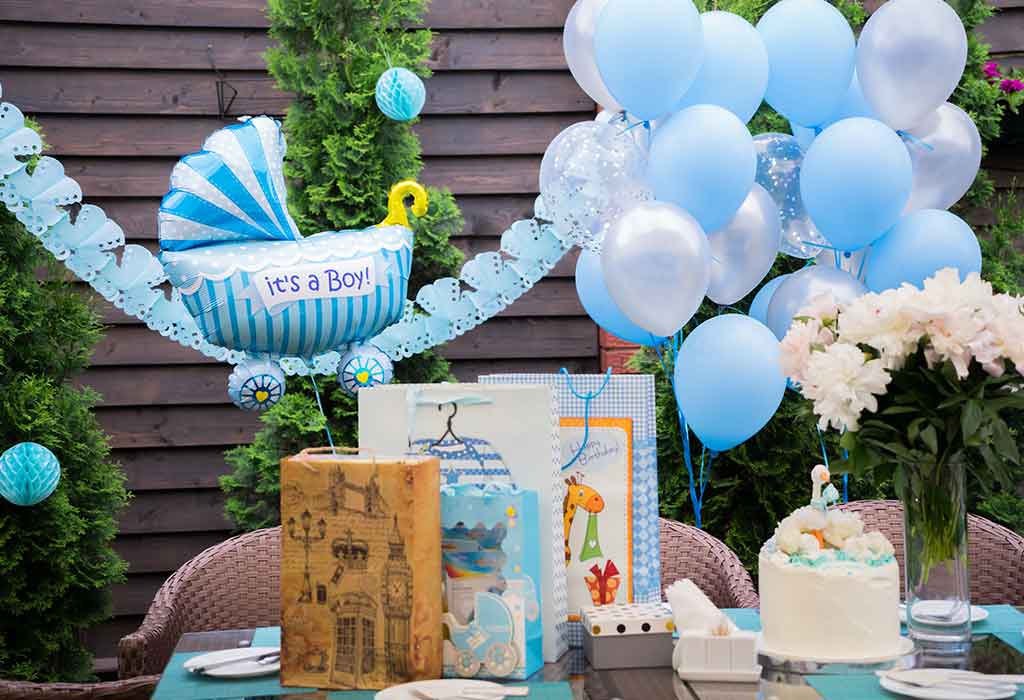 9. Donut Display Sprinkle Theme
Donuts are the favorite party sweet and are almost synonymous with "party." To make an edible centerpiece in your baby sprinkle party, a display of donuts on a stand or a side table to make a "sprinkly" installation is a good idea. Sprinkle some confetti on the stand to add some special "sprinkle" on the mom-to-be day.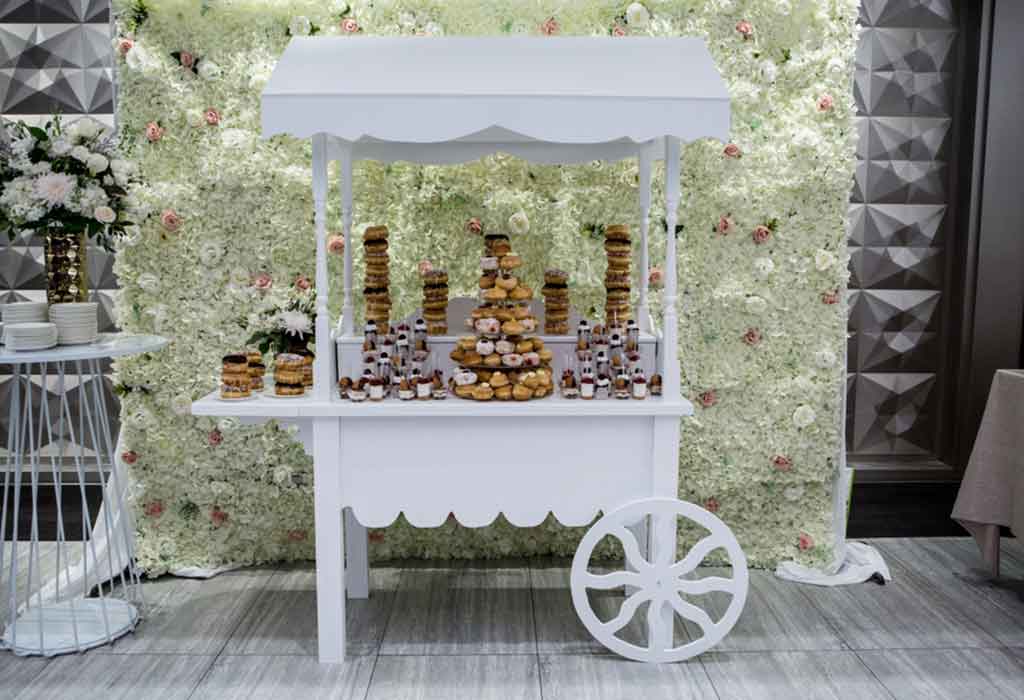 10. Movie Night Theme
All mothers with young kids hardly get time to enjoy themselves with friends. Why not use this opportunity for a relaxed evening for the would-be-mother and her friends. A movie night at the theatres or home with popcorn and sodas is a perfect idea for a relaxed baby sprinkle party. There is no hassle of too much preparation, and everyone can just put their feet up and enjoy the movies.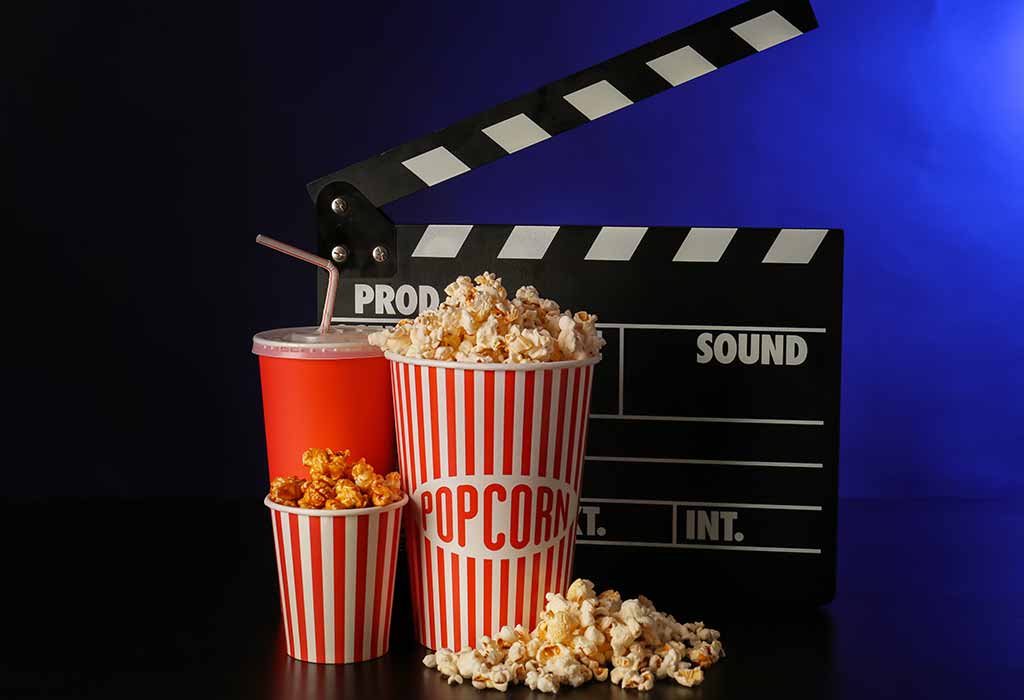 11. Spring Shower Theme
Spring is the time of freshness and color around us. For a baby sprinkle in the spring months, use the season as the theme for a cool and relaxing party. Use fresh flowers and greens as party decorations. Keep the dessert/cake in subtle colors or pink tones to highlight the decorations. Add in fresh fruits and juices for the seasonal touch.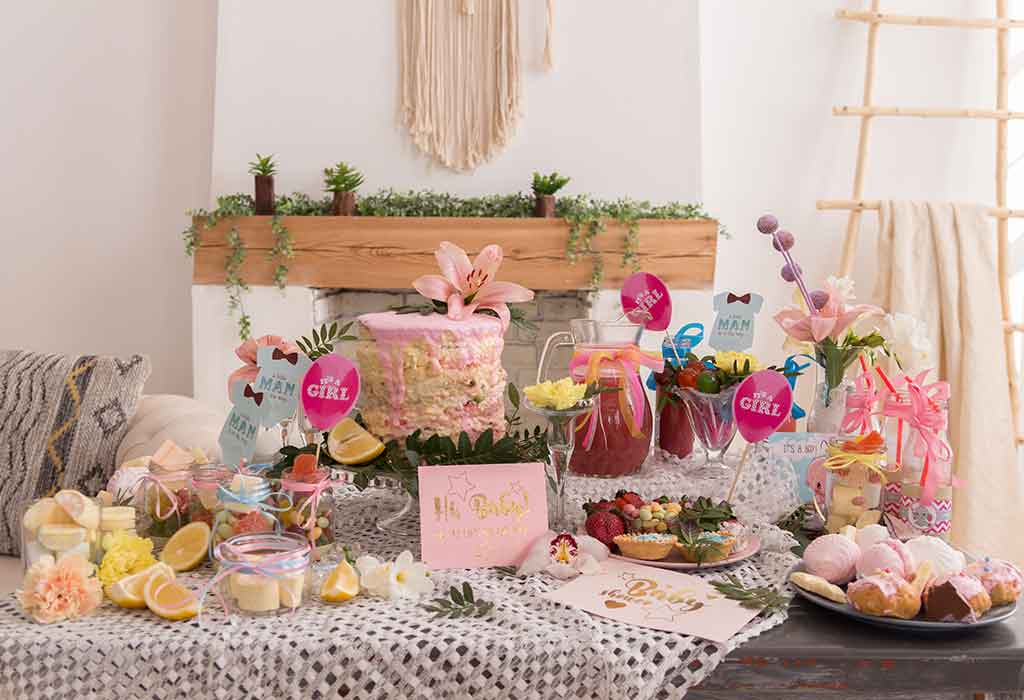 12. Ice Cream With Sprinkle Toppings Theme
Looking for some virtual baby sprinkle ideas? After the pandemic, most celebrations and meetings have shifted to the virtual world. So to celebrate your baby sprinkle virtually without burdening your family and friends with an additional cost of decorations and food. This ice cream with sprinkle toppings is the best. Just home deliver or ask your near ones to arrange their favorite ice creams and sprinkles and enjoy web celebrations enjoying your favorite dessert.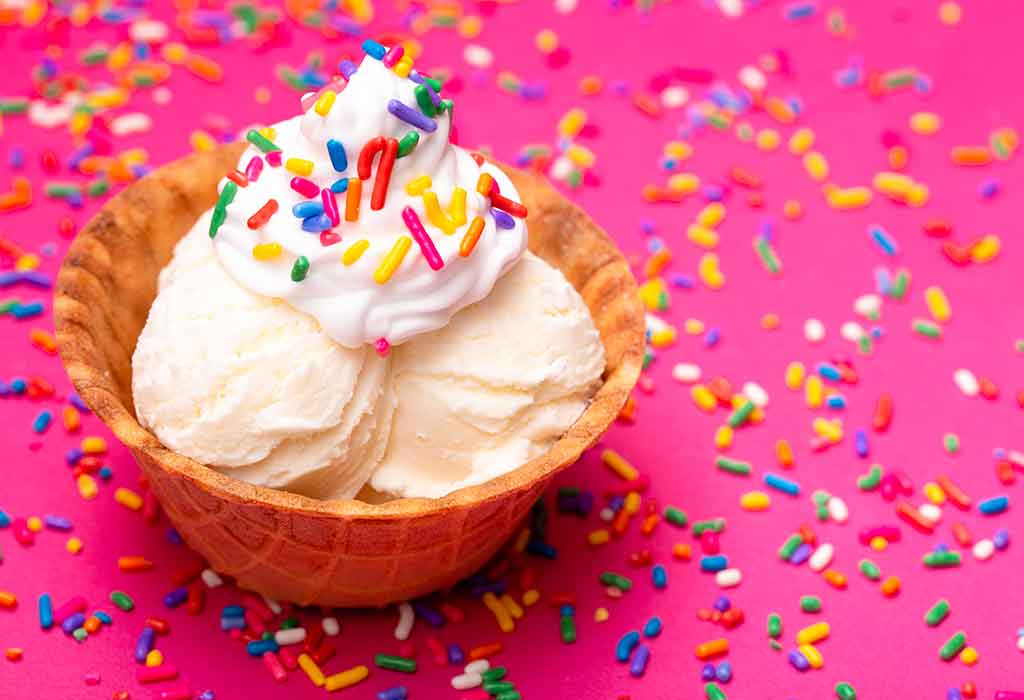 13. Taco 'bout New Baby! Theme
One of the most fun baby sprinkle food ideas is a taco stand. This easy and affordable taco theme baby sprinkle is super enjoyable too. A punny banner draped on the taco stand, with a few baby sprinkle decorations and a few options of tacos, are all that is needed to rock your party. Add in virgin and regular margaritas, and your guests will be gushing about your baby sprinkle for years to come.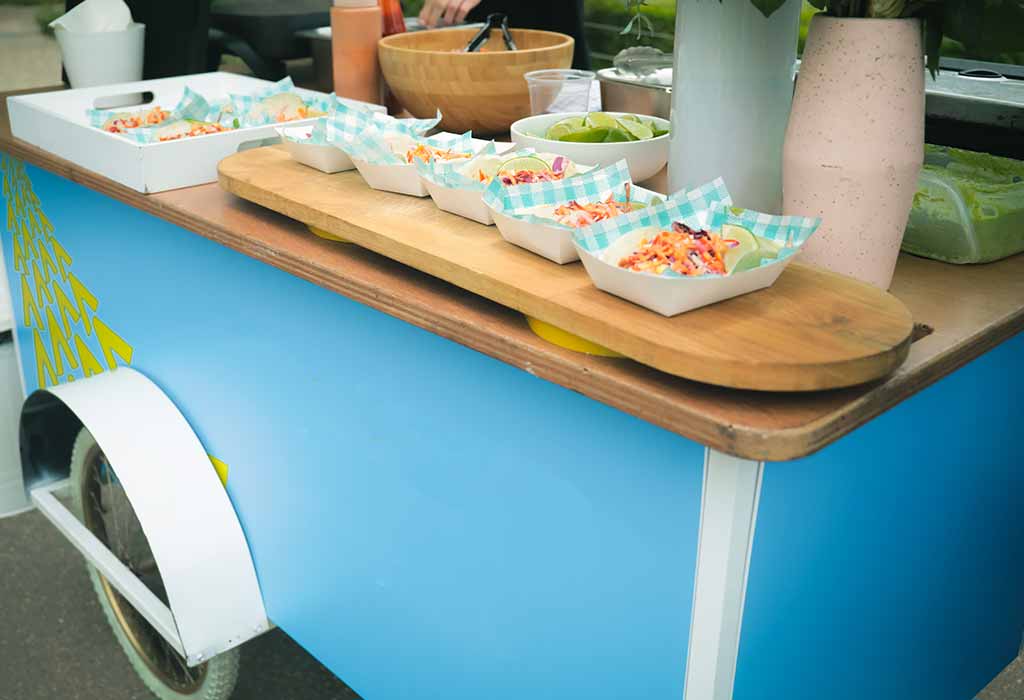 14. Outdoor Brunch Theme
Sometimes hosting a baby sprinkle in a restaurant is the most convenient option. No hassle of clean-up, arrangement, decoration, etc., makes the baby sprinkle brunch ideas a great hit. Just book the restaurant in advance, choose the dishes from their menu, ask for decorations as per your choice and notify your guests and you are set for your baby sprinkle party.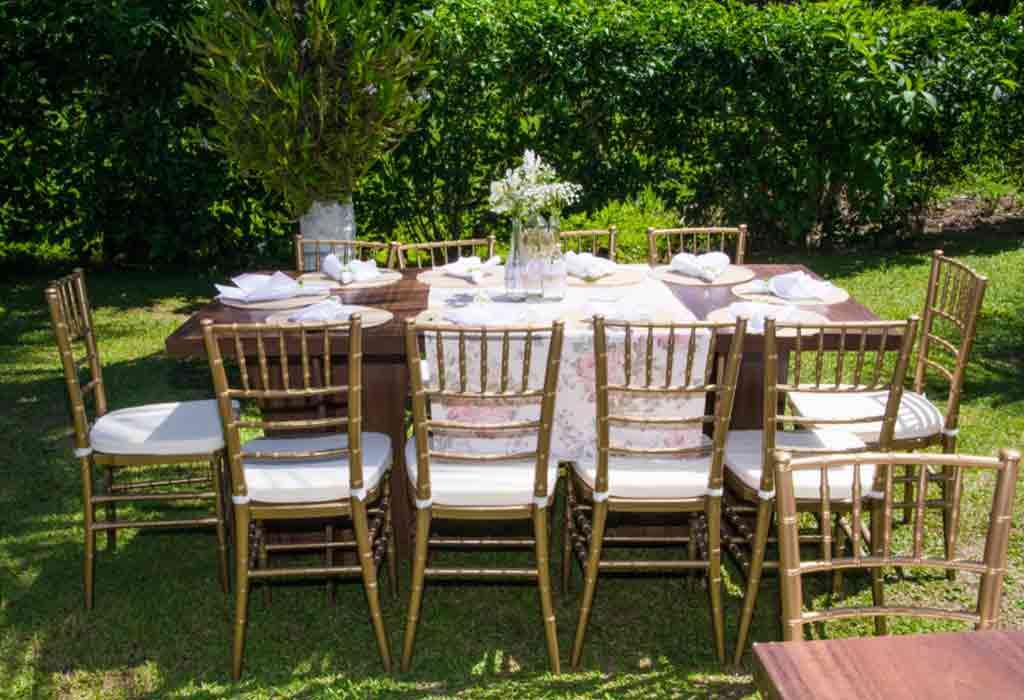 15. Confetti Balloons With Sparkle Theme
Confetti balloons are the perfect decorations to set up your baby sprinkle party. The fun, large balloons in white and gold colors filled with confetti will sparkle your party. Use them on the ceiling, floor, or anywhere you want. Add a few string lights and metallic stars to add more sparkle to your event.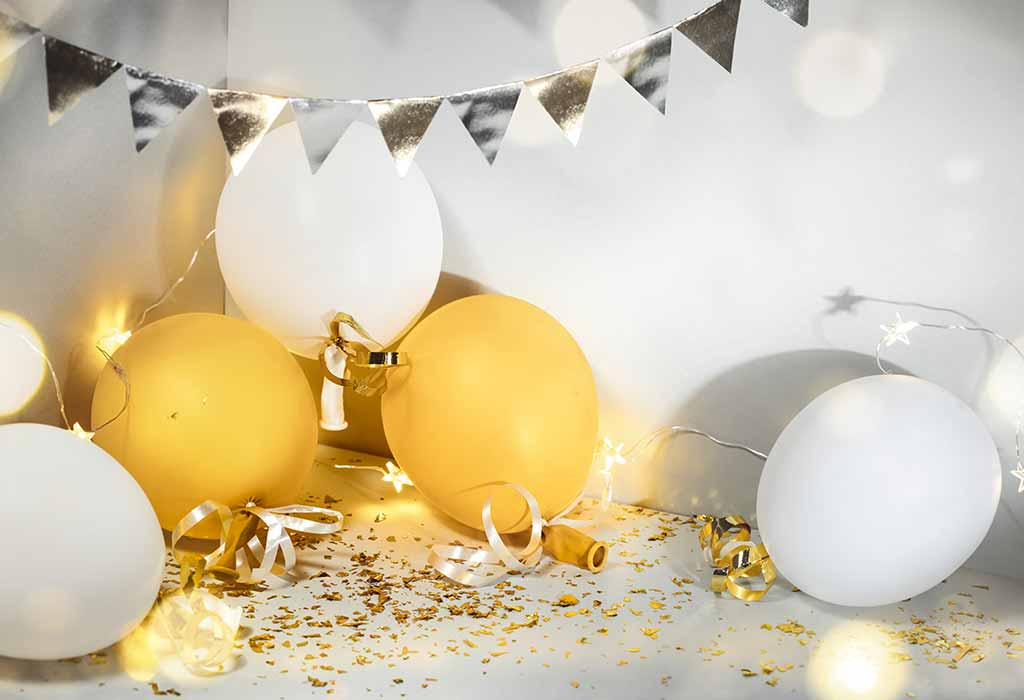 16. Blue and Pink Theme
When the gender of the to-be-baby is not revealed, the baby sprinkle planners get confused with the party's color scheme. A blue and pink theme is perfect for a gender-neutral baby sprinkle. The half-and-half blue and pink wall background complimented with decorations and tableware in both colors make it unique and colorful.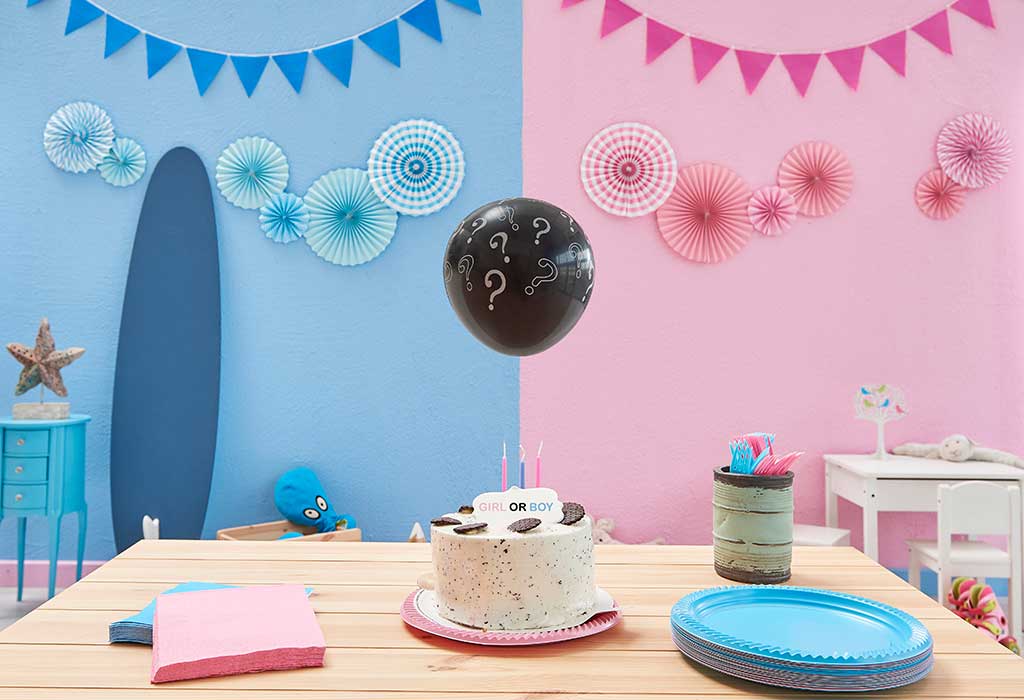 Your baby sprinkle theme is the main thing that makes it memorable for you and your guests. Even with a simple yet cohesive party theme, you can delight your guests and make your baby sprinkle an event to remember.
Also Read:
Gift Ideas for Baby Shower
When to Have a Baby Shower?
Best Baby Shower Theme Ideas