Baby Shower Cake Sayings and Wordings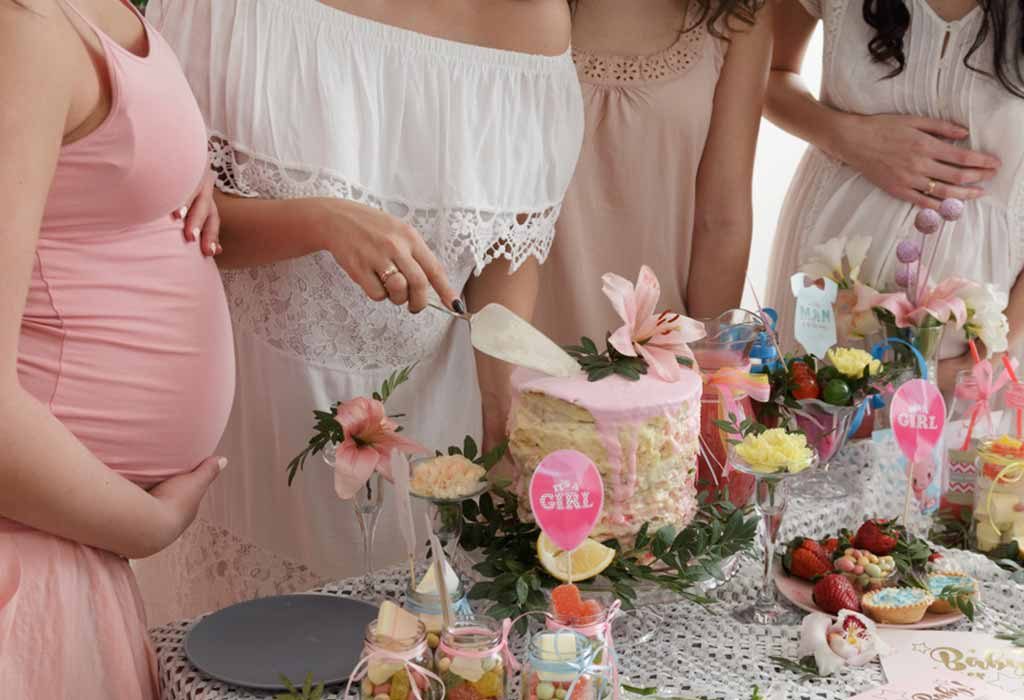 Celebrations call for some fun, laughter and creating memories. The baby shower party is all about the excitement of welcoming a new baby into this world. Along with every element of the party, the cake will be the highlight of the event. There should be thoughtful wordings on a baby shower cake that will interest everybody. With something specific and meaningful, you can easily create a loving memory for the family.
Cute Messages and Wordings to Write on a Baby Shower Cake
If you plan for a baby shower for your friend or a family member, you aim to arrange a perfect event for them. It is an amazing moment for the family to realize they are one step ahead to meeting their little bundle of joy. The cake has to be tasty and beautiful; it would also be great to share a relevant message. Here, we have picked out some cute wordings for the cake; it has different interesting sayings for boys, girls and twins. In case you don't know the gender, don't worry. Choose your favourite decorated or baby sprinkle cake sayings and create unforgettable memories for the mother and family.
1. Baby Shower Cake Sayings for a Boy
It's time for you to welcome a baby boy. Be creative and add an interesting phrase to the cake decoration. Here are some captivating cake wordings that would bring a joyful smile to your face.
Oh, Joy, It's a Bouncing Baby Boy!
Dance and sing! Make way for a cute little prince.
Sent from heaven above, a baby boy for you to love!
A giggle, a toy, a sweet baby boy!
Little toy train and tiny toy van, here comes our little man!
Mommy's Little Prince!
Love, joy, and wonderful dreams are the sweetest things a baby boy brings!
Celebrate everyone, here comes our son!
Tiny suits and cute bow ties. Thank you, Lord, for the baby boy
It's going to be a son. Congrats, and well done!
2. Baby Shower Cake Sayings for a Girl
Hello Team Pink! We all know that girls are the beautiful angels from heaven. Welcome this pretty little girl with some bright and cheerful phrases. The following are some famous sayings for girls that you can consider for your cake:
Little Miss Sunshine!
Ribbons and pearls, it's all about the girls.
Hip hip hooray, she's on her way!
Give a twirl for our new little girl!
Cute dresses, tiny curls, Thank god for the little girl!
Tiny hands and tiny feet, girls are God's special blessing.
Cuddly as a cloud, gentle as the night, a baby girl is the sweetest delight!
Rule the world, precious little girl.
Some sugar and some spice! All baby girls are cute and nice.
A tiny bundle to cuddle and kiss! We are going to be blessed by a cute little miss.

3. Unisex Baby Shower Cake Sayings
Some families decide not to reveal the gender of their baby. They like to keep it a surprise until the baby arrives. Although the decision should be respected, that does not mean the party should be a boring affair. We have included some adorable baby shower cake sayings that are gender neutral with a great message for parents-to-be. Here are some cute and quirky cake wordings that will surely steal the show:
Hey sweetheart, please come fast!
Bowties or bows? Nobody knows!
Coming soon! A parcel of happiness!
Hurray! A miracle is on the way!
Knock knock, a bundle of joy is arriving from the top.
Shower of Happiness, Shower of Love.
Rock and roll and welcome a beautiful soul.
The apple of mummy's eye is arriving soon from the sky.
Pink or Blue! We have no clue! God bless Baby and You.
Someone special, someone dear, someone NEW is almost here!
4. Funny Baby Shower Cake Sayings
Pregnancy is a beautiful journey with its own struggle, and it continues when you juggle yourself with the baby. There are several interesting sayings you can share with the parents. Here are some unique and funny things to write on a baby shower cake that will surely bring a joyful giggle to everybody's face.
Goodbye tummy, hello mommy
All it takes is one big push, then life revolves around a tiny tush!
Attention! Baby in motion.
Little hands. Little feet. Hello baby! Goodbye sleep
Save the drama for your mama!
To sleepless nights and dirty diapers!
All the best! Enjoy the adventure and forget the rest.
Congratulations on your new alarm clock!
Itty bitty fingers, teeny weeny toes, tiny little tummy, baby button nose!
Diapers & Pins, Now the Fun Begins
5. Baby Shower Cake Sayings for Twins
A mother carrying twin babies is one of the most beautiful and unique situations. The pregnancy itself must be difficult following by several sleepless nights when the babies will actually arrive. A beautiful themed baby shower and a show stopper cake are perfect to celebrate the occassion. Below are some cake wordings made as a cute warning for the mama-to-be:
Peek-a-boo! It's Baby Times Two!
Two Peas in a Pod
Two buns in the oven, twice the lovin'!
Let the twins bake, just cut the cake!
Twice the blessings, twice the fun. Two little miracles instead of one!
Double the joy, it's a girl and a boy!
Everything double – here comes trouble!
Double trouble is on its way.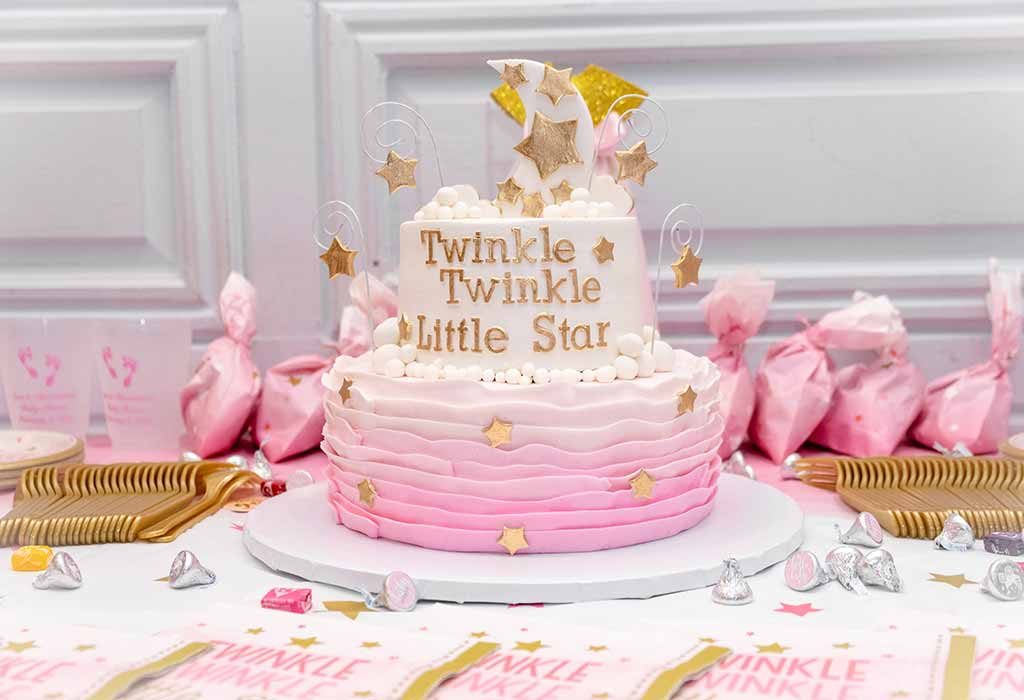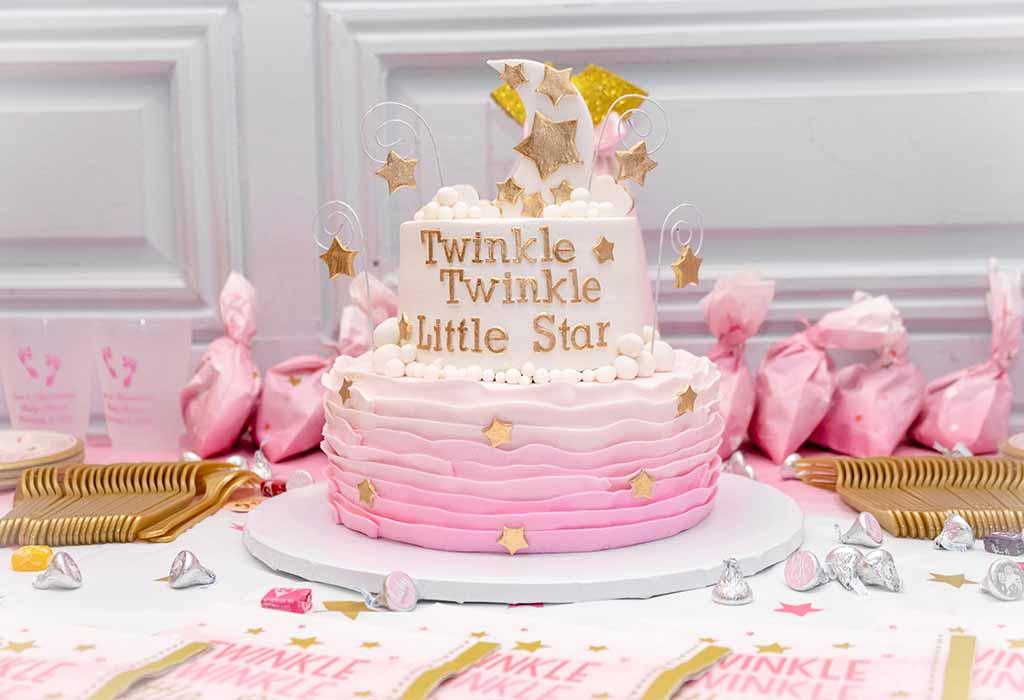 6. Baby Shower Cake Sayings According to the Theme
Some people look for a theme party, which is a great idea to set things in a particular way. Here we have included some interesting themes for an amazing baby shower. Look for your favourite theme and cake wordings related to it.
1. Winnie the Pooh
We made a wish, and you came true.
Think it over, think it under. I'll be your Thunder!
I wonder what's going to happen?
2. Blue/Pink Theme
Pink or blue, we welcome you!
Girl or Boy, Bundle of Joy.
He or She? Cut the cake and see!
Pink or blue, I can't wait to hold you.
Girl or boy, you will bring us joy!
3. Nursery Rhyme Theme
Ten Little Fingers! Ten Little Toes!
Twinkle twinkle, little star, how we wonder who you are.
5. Jungle Safari Theme
Our little deer is just about here.
Baby, It's a Wild World!
Welcome, little bug, with a kiss and a hug!
6. Circus Theme
A bouncing baby boy is coming to stay.
Welcome to the circus, little peanut!
Hoot hoot! Here comes something cute!
7. Royal Theme
Come fast, princess of our heart!
Daddy's little princess and mommy's pride!
King of the world!
How to Choose and Draft the Best Saying for Your Baby Shower Cake
The process of creating an ultimate baby shower cake isn't difficult; although, there are few things that you need to keep in your mind. It is a sensitive and emotional affair for the family which needs to be handled with care. Here are some of the tips you can follow to select the perfect baby shower cake quotes :
Firstly, decide the shape and flavour of the cake. If there is a theme, try to include it in the design.
Choose the wording according to the party theme, if it is a boy, a girl or multiple babies.
Also, consider that if the family has not decided to reveal the gender, you should select a neutral phrase.
The cake writing part can be a little difficult; you can pipe it with buttercream, cut out the fondant, or consider printing the wordings.
Lastly, you can ask for professional help. Discuss the whole idea and get it done with their expertise.
I hope you have found your perfect cake match. We have included various interesting sayings and wordings for a baby shower cake. These catchy phrases will bring a joyful smile but remember to be prepared with a tissue box, as the mama-to-be may get emotional with all the love you've bestowed. Celebrate the event and make it extra special for the couple, and wish them a lifetime of happiness as parents.
Also Read:
Baby Shower Gift Ideas
Baby Shower Favor Ideas
Baby Shower Invitation Wordings Ideas