Best Gift Ideas for Your Little Chef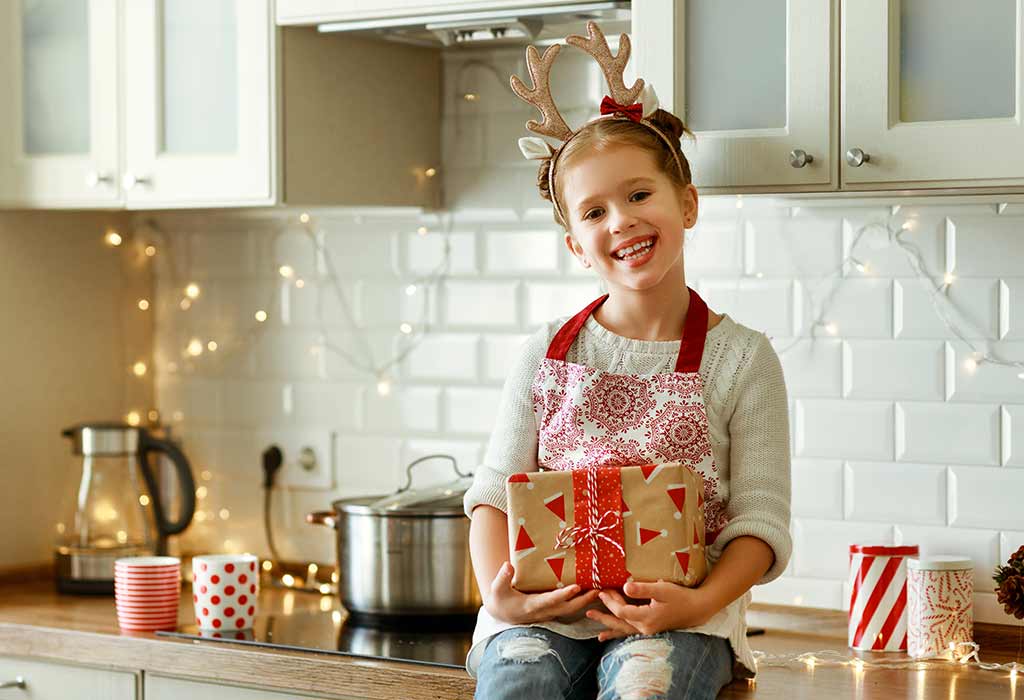 In this Article
Having children help you in the kitchen is one of the greatest joys of parenthood. If your child loves to spend time with you in the kitchen, trying out new recipes with you, and cooking delicious food items, there are some wonderful gifts you can get them to keep them encouraged. We bring you some cute and functional cooking gifts for kids that your little chef will absolutely love!
Top 15 Gift Ideas for Kids Who Love to Cook
Involving children in the kitchen from a young age will prepare them for the future. Cooking is a basic life skill and one that each one of us should learn. Now if you want to get your child interested in cooking (or encourage them, if they enjoy cooking), you can get them one or more of these gifts! These gifts will enhance your child's culinary skills and make.
1. Cookbooks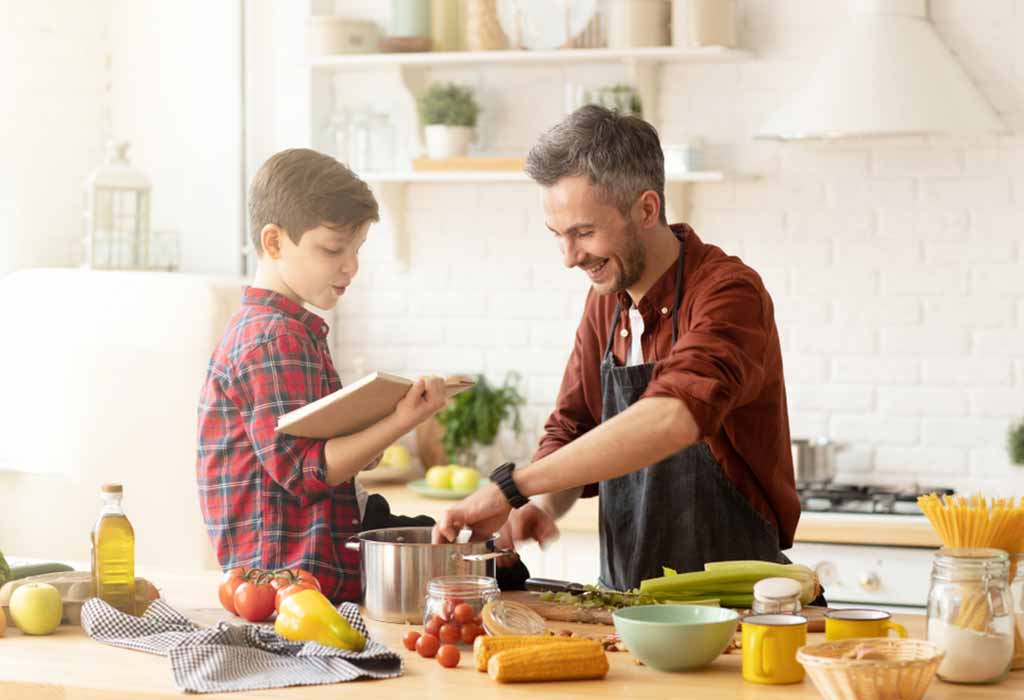 A cookbook for children should include recipes that look delicious and are easy-to-make. Get a children's cookbook that contains a collection of child-friendly, and tried and tested recipes. The instructions of the recipes in the book should be simple enough for a child to understand. You could even buy a book that is full of colourful pictures of recipes, and has games and quizzes on food items to get your children interested in the art of cooking!
2. A Knife Set
A knife-set that is child-friendly makes for a perfect gift for little chefs! You can choose nylon serrated knives with ergonomic handles, one with a blunt tip. You could also buy serrated or non-serrated peeling or carving knife or a set of scissors for cutting herbs and vegetables. For little chefs and cooks, knife sets are available in attractive designs such as with cute animal shapes on them, and made of stainless steel. So get a cute and safe knife set for your kiddo to enhance their experience in the kitchen!
3. Baking DIY Activity Kit
If your child loves to bake, you know what to gift them! A baking DIY kit is just what your child needs to bake that delicious banana bread or crunchy cookies. A baking kit is a thoughtful present for a child who loves to bake; it will only enhance their passion for baking. Baking strengthens the hand and finger muscles and improves the bilateral coordination skills of kids. So what are you waiting for? Get a baking box or DIY activity kit for your budding chef!
4. Aprons
Chances are your little one watches your every move in the kitchen. They even observe it when you put on an apron, and wonders why doesn't they own one! Apart from protecting the child's clothes from dirt, spills, and food debris while cooking, an apron will make your young little chef look professional. Choose an apron that has a double front tool pocket, an adjustable D-ring neck to get the right fit. You can wear matching aprons while baking together with your kid to make it look like a joint venture activity.
5. Mixing Bowls With Rubber Base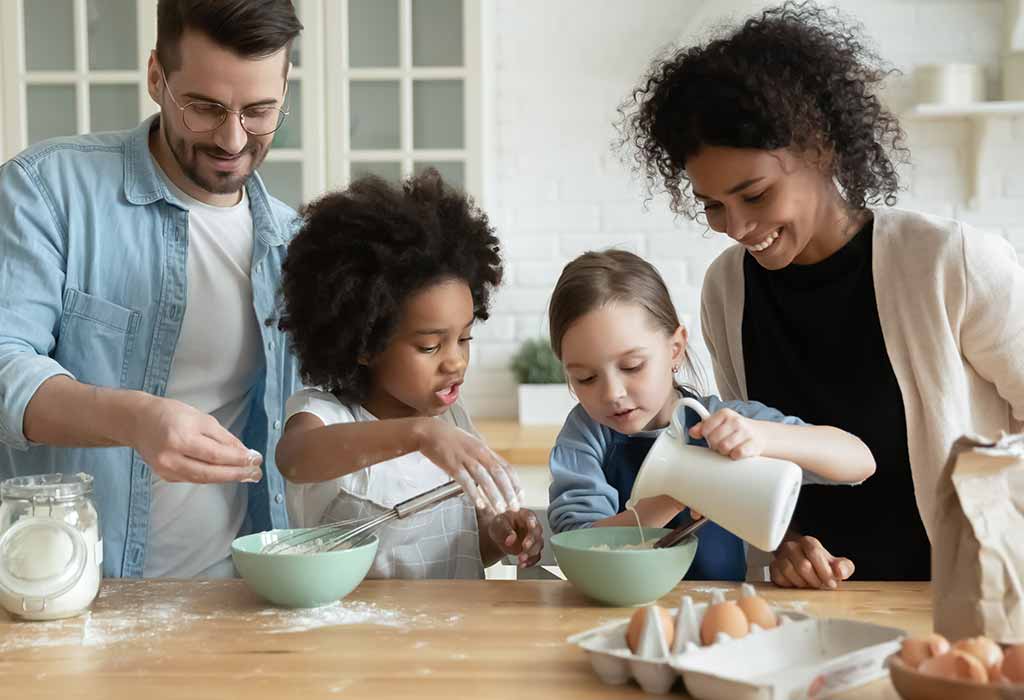 In spite of instructions to be careful, it can get messy when children cook. Prevent the clutter by gifting your child a set of mixing bowls with a rubber base. The rubber base keeps a bowl steady even on small counters and prevents them from moving or slipping when the child stirs up a batch of frosting or whisks salad dressing with one hand while streaming in oil with the other. You can get these bowls in stainless steel bowls with silicone lids come in a set of two or three sizes that can be used for prepping, cooking, and storage purposes as well.
6. Step Tool
Make it easier for eager kids to help out in the kitchen by gifting them a step tool that will help them to confidently and securely climb to reach cupboards, shelves, and kitchen counter and position themselves comfortably. Look for ones that have a wide base, adjustable platform, handhold option, and has a durable construction. The one with rails is good for younger children while the collapsible one is good for older ones.
7. Egg Moulds
Your child would love to make egg breakfast on Sundays, given you buy them egg moulds. These animal-shaped moulds are either made of food-grade silicone rubber or stainless steel. Whether fried egg mould or pancake egg ring shaper, these creative cooking accessories are sure to get your child interested in cooking!
8. Cut Resistant Gloves
Cut-resistant gloves are designed to protect a child's hands from cuts while slicing and dicing with sharp knives. You can choose from among the three varieties like metal mesh gloves, cut-and-sewn, and seamless knitted gloves that are available for your little chef.
9. A Spatula Set
A spatula is a utility kitchen tool with a long handle and short, soft blade that is used to flip, spread, scrape, or for mixing batter. Made of metal and plastic, the silicone spatulas are easy to clean, heat-resistant, and durable. So get one for your child!
10. Sprinkles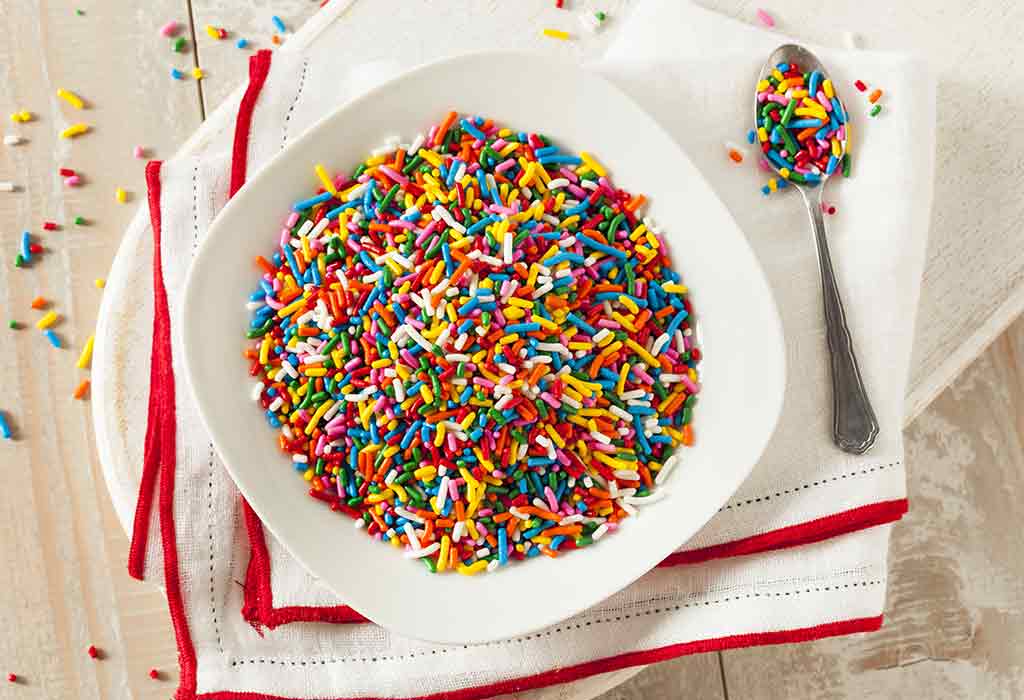 Fancy gourmet sprinkles act as accessories to any dessert, cake, cookies, or cupcakes with their fun, eye-catchy, and vivid colours. Rainbow, glittered, quins, disco dust luster dust, petal dust, or nonpareils, whatever you choose to gift your child, these whimsical additions are sure to perk them up and get them thinking.
11. Mini Waffle Maker
Apart from serving waffles for breakfast, your little chef can also use them for making grilled cheese sandwiches and hash browns in this mini appliance. It comes in their favourite cartoon themed characters to pique their interest. Choose the one that features important safety features for young cooks, like non-skid feet and a power light that indicates when the appliance is on and hot.
12. Granite Mortar and Pestle
When the herbs and spices are crushed in mortar and pestle, their aroma and flavour are different, and they enhance the taste of any dish. So get a granite mortar and pestle for your child if they are a little older, and can use mortar and pestle easily.
13. Ice-cream Maker
Ice Cream maker can have manually operated churns and motorized churns. The churning covers the cream and ingredients into ice cream while the freezing container rotates within the ice cream maker. You can also get a simple insulated bowl that can be a pre-freeze model requiring the bowl to be frozen first or one with a built-in freezer. Gifting this appliance to your kid encourages them to get started with prepping up for homemade ice-creams, gelato, or any frozen desserts.
14. Tablecloth
Apart from getting your child interested in cooking, get them interested in serving as well. Teach them how to set the table and how to serve food. Start with getting a tablecloth for them. You can get a colourful tablecloth or get a plain one on which your child can paint. A cotton tablecloth with cute prints on it would also make for a great gift option for your little girl.
15. Popcorn Popper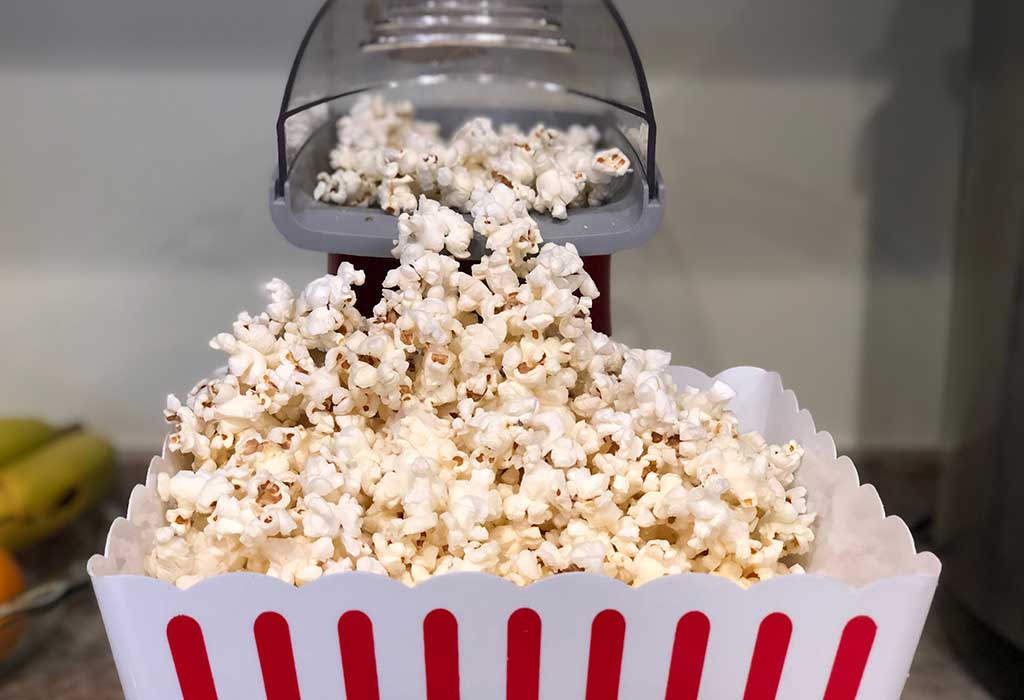 If you have a kid's movie night coming up, give them a fully-functional popcorn machine that will pop out their favorite snack in a jiffy. From compact to giant, popcorn stuff makers are available in a wide range of sizes. Quick popping machines may be expensive but are worth investing in, especially when your child wants to make an instant treat. Look for a design that will appeal to your children. Hot air popcorn machines do not require any addition of oil and make fat-free and delicious popcorn.
These are some amazing gifts that you can get your child if they enjoy cooking (or to get them interested in cooking!). Your little chef will love these gifts. But while they are cooking, make sure you teach them the importance of safety while cooking by showing them how to hold kitchen tools safely, using oven mitts to protect hands from heat, turning appliances on and off safely. Little ones should cook under adult supervision. If you want to buy a safe gift for your child, assess your child's abilities and stage of development, which will help you find the best gift for them.
Also Read:
Unique and Budget-Friendly Return Gift Ideas for Children
Unique Return Gift Ideas for Children
Science Related Gifts And Toys for Children