Best Baptism Favors Ideas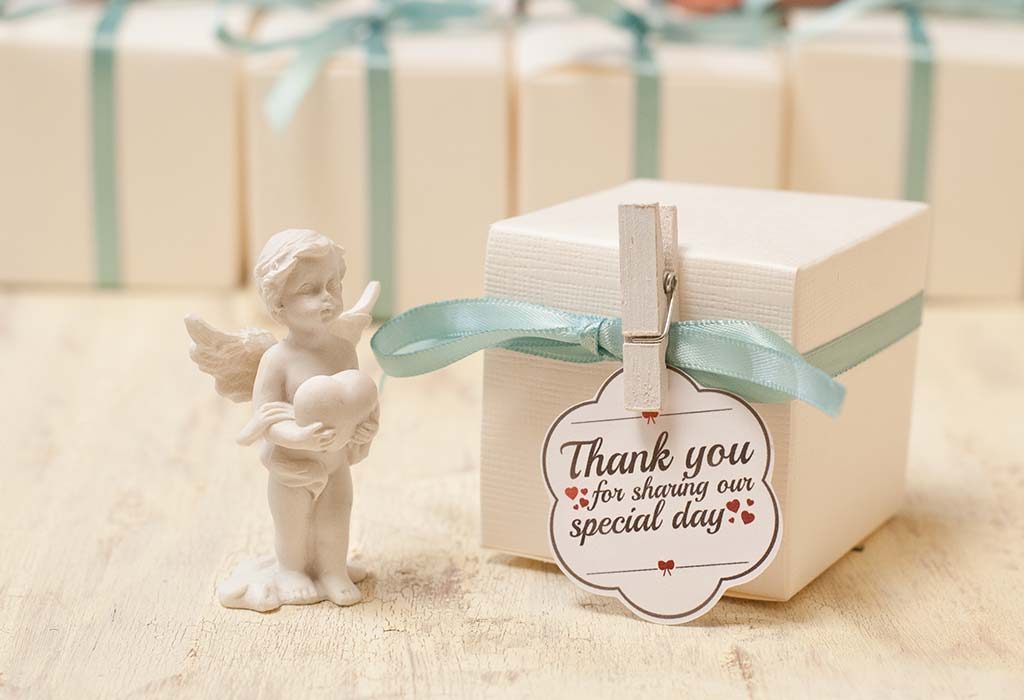 A baptism ceremony is a special occasion for every parent. To celebrate with them, their family and friends get together and make the occasion memorable. To thank the guests for their coming and blessing the child, there is no better way than a thoughtful baptism favor. Baptism favors given to the guests at the end of the party are the ideal way to let them know how much you value their presence and attendance, and how you enjoyed sharing this special occasion with them. They also serve as a memento for your guests to cherish and remember the day for years to come.
What Is Considered a Good Baptism Favor?
Choosing a good baptism favor is not easy. A good baptism favor should be thoughtful, practical, and have a personal touch. Even a small and inexpensive souvenir is appropriate to show your appreciation to your guests – you are not required to give an elaborate and expensive gift! Baptism favors should be classic, elegant, and a bit serious than favors for other parties. As it is a religious event, frivolous gifts are not suitable. Keep the guests and their likings in mind while choosing the favors. Remember that people appreciate and value even small things that display the feelings of the giver, over an expensive but meaningless gift!
Top Baptism Party Favor Ideas
Baptism favors can be clubbed with different themes like religious, candle, or food favors. You can choose your favors from the following groups:
Religious Favor Ideas
Baptism is a Christian occasion, so religious favors for the guests can appropriately reflect this. Some ideas of religious favors are:
Prayer cards
Elegant religious bookmarks
Religious stationery
Religious figurines
Magnets with Bible quotes
Non-Religious Favor Ideas
Though this is a religious event, many of the guests might not be religious, or may follow different faiths. You may want to give them favors that are of a non-religious theme. You can choose a non-religious favor such as:
A potted flowering plant
Personalized stationery
Coffee mugs
Candle holders
Greek-Themed Favor Ideas
If you are baptizing your baby in a Greek church, then giving Greek-themed favors at the end of the reception is ideal. As per Greek tradition, only women receive favors. However, nowadays, many people are moving away from this convention, and also give the favors to men. Some options for Greek-themed favors are:
Koufetta – This traditional Greek favor of candied Jordan almonds is mandatory to give at every christening ceremony. But, remember, the almonds have to be in odd numbers!
Greek religious symbols – Giving a small cross or icon, or cards with religious symbols printed on them, are good options.
Greek food favor – You can give a small pot of Greek honey, olive oil, or Greek coffee.
Anything else that commemorates the occasion, like a decorative box with the name of the baby and the date, is a good gift to remind the guests of the event.
Candle Favor Ideas
When in doubt about christening favors, go for candles! You can never go wrong with candles, and they come in various designs, shapes, sizes, and fragrances that you can choose from. Some candle favor ideas are:
Votive candles come in many shapes and scents.
Baby bottle candles in blue or pink are a cute baptism favor!
Beautiful glass jars with candles set in pewter holders are an elegant baptism favor idea.
Jar candles are available in various shapes, sizes, and fragrances.
Crystal candles come in beautiful designs and scents.
Silver or Pewter Favor Ideas
Silver or pewter baptism favors are also a good idea. They come in a wide variety of objects, such as:
Small pocket Bible
Heart-shaped keychain
Picture frames
Teabag holders
Candle holders
Cross-shaped bookmark
Bottle openers
Salt and pepper shakers
Cookie-cutter set
Place card frame
Ceramic or Crystal Favor Ideas
Ceramic or crystal favors are one of the most elegant baptism souvenir ideas. Some options for ceramic and crystal favors are:
Fruit bowl
Vase
Jewelry box
Candy dish
Bottle stopper
Place card holder
Salt and pepper shakers
Figurines
Food Favor Ideas
Edible baptism giveaways are delicious, and make for great favors that are liked by all! Some food favor ideas for a baptism ceremony are:
• Cookies
Cute and delicious cookies packed in a beautifully decorated box are an ideal baptism favor idea.
• Chocolates
Everyone loves chocolates, so you can never go wrong with a yummy selection!
• Coffee or Tea
Give your guests gourmet tea or coffee as a baptism favor.
Soap Favor Ideas
Personal care products such as soaps are also a good option for baptism favors for girls or female guests. They come in a variety of designs. Some options of soap favors are:
Scented Soaps for Aromatherapy
Aromatherapy soaps come in various scents and shapes, and you can pack a few in a gift bag or box.
A cute organza bag filled with a few bath crystals makes a perfect baptism favor.
Bath fizzers come in various colors, and your guests would surely love to add them to their bath to relax at the end of the day!
Baptism favors are tokens of your appreciation and joy towards your guests for celebrating your child's special occasion with you. They need not be expensive or big – they need only be thoughtful, and reflect your personal style.
Also Read:
Baptism Decoration Ideas
Quotes for Baptism Ceremony
Beautiful Baptism Gift Ideas