25 Quotes and Sayings for Your Baby's Baptism Ceremony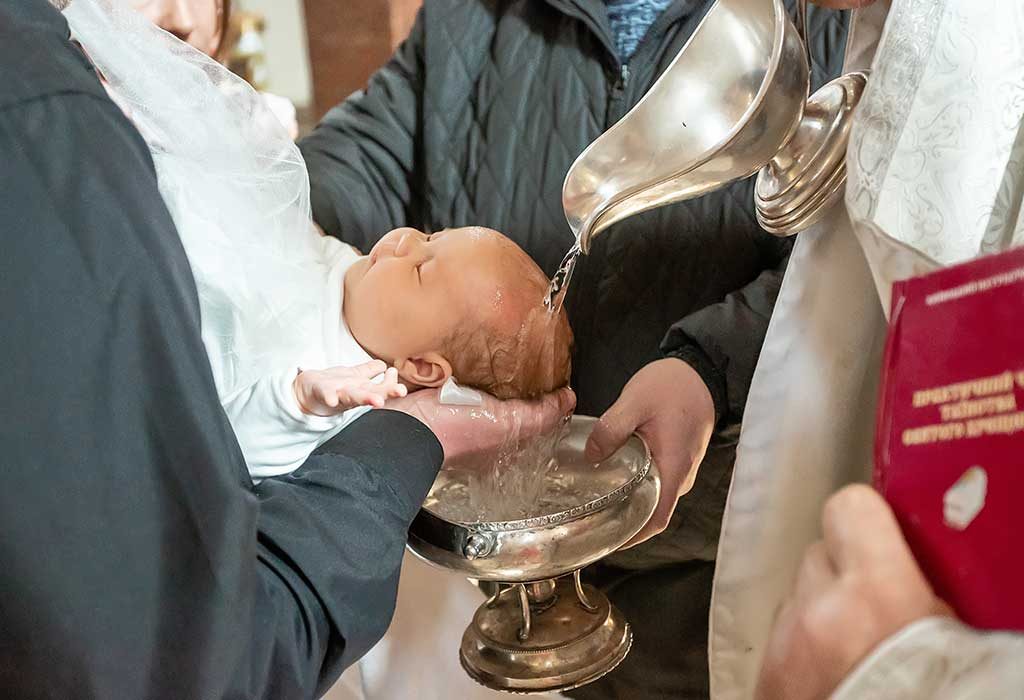 In this Article
In the life of your little child, a baby's baptism is a unique time. You may apply any of these Christian citations or verses to your baby's baptism during the service or on the baptismal invites; you send your guests to make this festive moment even more memorable. You may use one of the baby quotes below, or a line from the Bible, rather than having to find your own lovely words to make baptism for your child very special. Baptism quotes in the Bible express God's miraculous blessing that your child gets.
Sweet Baptism Quotes and Sayings for Baby
Below are the Catholic christening quotes for boy and girl along with the writer's name:-
1. I baptize you with water for repentance. But after me comes one who is more powerful than I, whose sandals I am not worthy to carry. He will baptize you with the Holy Spirit and fire. – JOHN THE BAPTIST
2. Know ye not, that so many of us as were baptized into Jesus Christ were baptized into his death? Therefore we are buried with him by baptism into death: that like as Christ was raised up from the dead by the glory of the Father, even so, we also should walk in newness of life. For if we have been planted together in the likeness of his death, we shall be also in the likeness of his resurrection. – APOSTLE PAUL
3. O let all who thirst
Let them come to the water
And let all who have nothing
Let them come to the Lord – MATT MAHER
4. Because to us in Baptism, a new life He hath given, a better birth than that of earth, and made us heirs of Heaven. – CECIL FRANCES ALEXANDER
5. Baptism is the sacrament of allegiance of them that are to be received into the Kingdom of God, that is to say, into Eternal life, that is to say, to Remission of Sin. For as Eternal life was lost by the committing, so it is recovered by the remitting of men's sins. – THOMAS HOBBES
6. Baptism is like a precious jewel. Set apart by itself, it is nice and appealing but has nothing within it to compel. But place baptism against the backdrop of our sin and turn on the light of the cross and the jewel explodes with significance. – JOHN MARK HICKS
7. Baptism is the catalyst to spiritual maturity, not the sign of having attained it. – J.D. GREER
8. Lastly, we must also know what Baptism signifies, and why God has ordained just such external sign and ceremony for the Sacrament by which we are first received into the Christian Church. But the act or ceremony is this that we are sunk under the water, which passes over us, and afterwards are drawn out again. These two parts, to be sunk under the water and drawn out again, signify the power and operation of Baptism, which is nothing else than putting to death the old Adam, and after that, the resurrection of the new man, both of which must take place in us all our lives, so that truly Christian life is nothing else than a daily baptism, once begun and ever to be continued. – MARTIN LUTHER
9. Baptism is, in fact, much more than a ritual conferring membership in a community, as many people conceive it nowadays. It is a process of birth, through which a new dimension of life opens out. – PETER SEEWALD
10. Baptism is the door of the spiritual life and the gateway to the sacraments. – THOMAS AQUINAS
11. Baptism is rich in meaning. It suggests cleansing. When you are a disciple, you understand that you are cleansed by Christ. You understand that Christ died in your place on the cross, paying for your sins, fully forgiving you for all your wrongs. You are cleansed from guilt, and you are becoming a cleaner, healthier, more whole person.- BRIAN D. MCLAREN
12. Arise, and be baptized,
And wash thy sins away;
Thy league with God be solemnized,
Thy faith avouched today. – EDWARD HENRY BICKERSTETH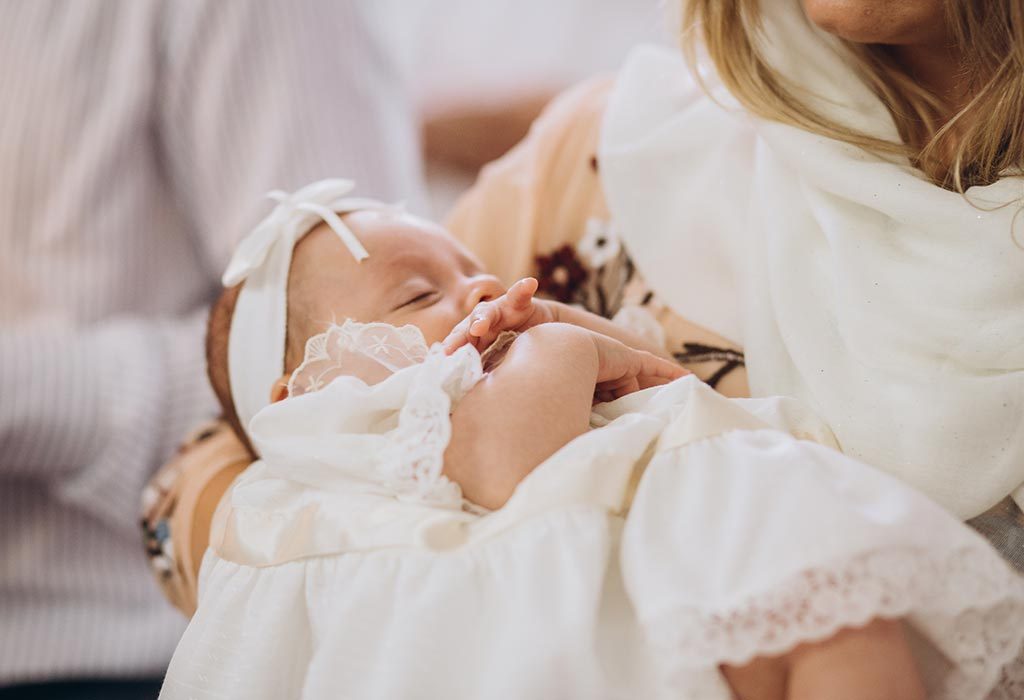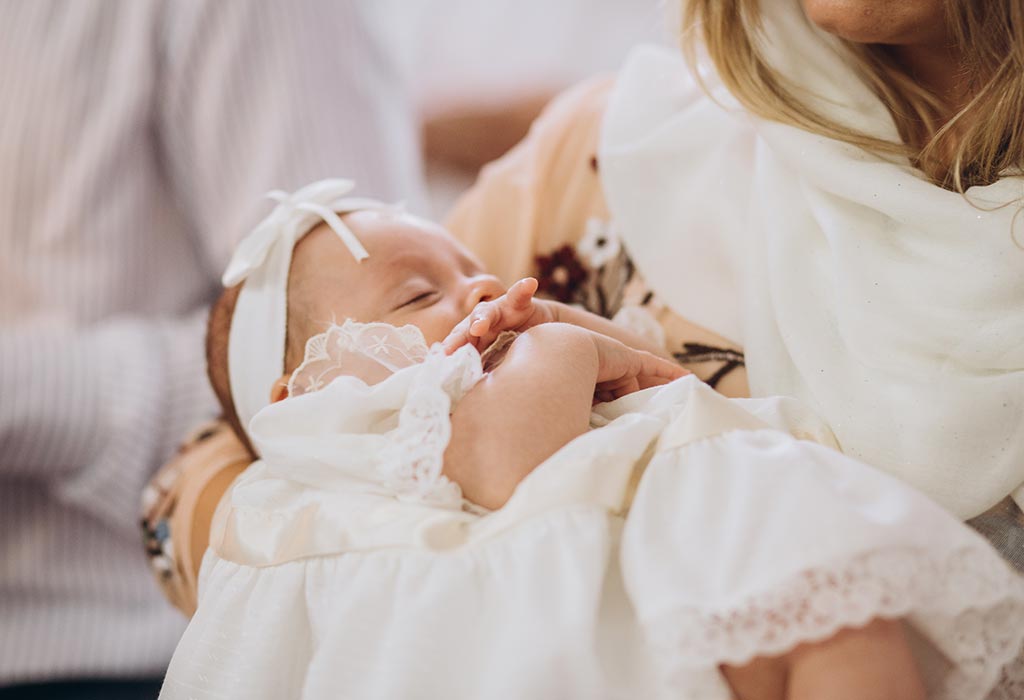 13. The Church does not dispense the sacrament of baptism in order to acquire for herself an increase in membership but in order to consecrate a human being to God and to communicate to that person the divine gift of birth from God.- HANS URS VON BALTHASAR
14. Infant baptism when practised can be no more than an expression of the faith and hope of the parents that their child will ultimately be saved.- LEWIS SPERRY CHAFER
15. What can wash away my sin?
Nothing but the blood of Jesus.
What can make me whole again?
Nothing but the blood of Jesus.
O precious is the flow
That makes me white as snow;
no other fount I know;
nothing but the blood of Jesus. – ROBERT LOWRY
16. From what cause the rite of baptism first proceeded is not expressed formally in the scripture, but it may be probably thought to be an imitation of the law of Moses concerning leprosy, wherein the leprous man was commanded to be kept out of the camp of Israel for a certain time, after which time being judged by the priest to be clean, he was admitted into the camp after a solemn washing. And this may therefore be a type of the washing in baptism, wherein such men as are cleansed of the leprosy of Sin by Faith, are received into the church with the solemnity of baptism. – THOMAS HOBBES
17. Make disciples of all the nations, baptizing them in the name of the Father, Son and Holy Spirit. – BIBLE
18. So I followed that preacher man down to the river
And now I'm changed
And now I'm stronger
There must've been something in the water. – CARRIE UNDERWOOD
19. God's people should be baptized because God commanded it, not because some church requires it. -JOHN R. RICE
20. In baptism one returns to the state of creation … when all humanity was unified.- L. MICHAEL WHITE
21. Five types of baptism are mentioned in the New Testament, though only two of the five have to do with water. No wonder people become confused.- LARRY E. DYER
22. The sacrament of baptism is like the gate which introduces us to Christian life; it is the fundamental and radical qualification for receiving all the other sacraments.- FATHER GABRIEL OF ST. MARY MAGDALEN, O.C.D
23. Speaking of church membership without baptism is like speaking of marriage without vows: such a thing does not actually exist. – BOBBY JAMIESON
24. A funeral is not death, any more than baptism is birth or marriage union. All three are the clumsy devices, coming now too late, now too early, by which Society would register the quick motions of man. – E.M. FORSTER
25. Many of us would pray not to die in a car crash before we were baptized like other people pray to not get sick before their employee benefits kick in. – NADIA BOLZ-WEBER
For Christians, baptism is an essential sign, and it is beyond that. Jesus said we must confess and accept the gospel, so we must be baptized after we have openly professed faith in Christ and then we must go and make others' disciples, baptize them into their name and associate with the Lord, the Son, the Holy Spirit. We believe that these above quotes are the best quotes to be used for your baby's ceremony.
Also Read:
Wonderful Christening and Baptism Gifts
Beautiful Ideas to Celebrate Your Child's First Communion