Bishop Score For Labour Induction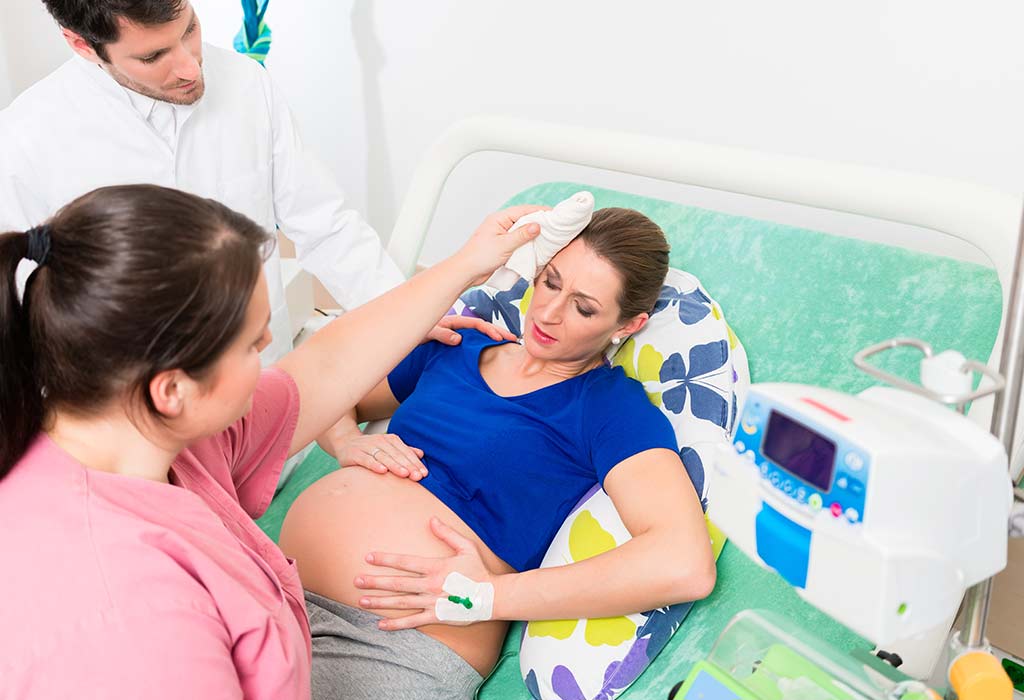 You will come across this term 'Bishop Score' when you are nearing your delivery date. This technique was developed by Dr Edward Bishop in the year 1960, hence the name Bishop Score. A bishop score for labour induction helps the doctor to understand your labour progression and whether or not you are the perfect candidate for induction. Read on to know more about your bishop score during pregnancy.
What Is Bishop Score?
Bishop Score is a system used by medical professionals to determine how soon you can go into your labour. It helps them to decide whether a labour induction is required and, if required, whether or not it will result in normal vaginal birth.
The Bishop score is based on a number of factors, including the ripeness of your cervix and the position of your baby. Each of these factors is given points, and it is summed up to provide you with an overall score.
Factors on Which Bishop Score Is Calculated
The below-mentioned factors will be considered while calculating the bishop score:
1. Position of the Cervix
The position of the cervix is determined to know whether it is pointing forward or backwards. When you are nearing your labour, the cervix, along with the head and uterus, moves forward as the baby descends into the pelvis.
2. Consistency of the Cervix
The consistency of the cervix is checked to know whether your cervix appears soft or firm. The cervix becomes soft just before labour. It generally tends to appear softer in the case of women who have had vaginal childbirth before.
3. Dilation of your Cervix
Dilation of your cervix refers to how much your cervix is open. The doctor measures how far your cervix is opened in centimetres; the more open it is, the better.
4. Effacement of the Cervix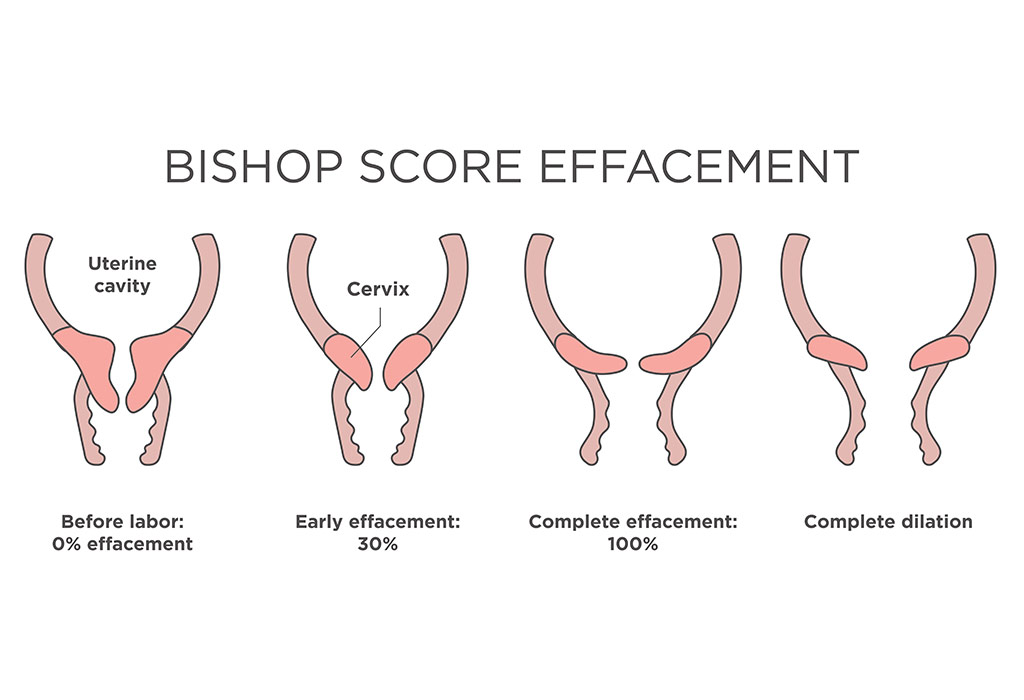 When it comes to calculating your bishop score based on the cervix, effacement of the cervix refers to how thin your cervix is. Generally, the cervix is about 3 centimetres long, and it slowly becomes thinner as the labour progresses.
5. Fetal Station
The fetal station shows how far the baby's head has reached into the vaginal canal. The baby's head progresses into the birth canal as the labour progresses and becomes visible during the labour.
What Do Bishop Scores Mean?
The doctor calculates your bishop score after performing a physical exam and an ultrasound. A digital exam is conducted to examine the cervix, and an ultrasound will reveal the location of your baby's head. The interpretation of the bishop score is mentioned below:
A bishop score of 8 or more means it is a good score, and your labour is about to happen soon. Even an induction will have a higher chance of success for you.
If the score is somewhere between 6 and 7, then it is unlikely that your labour will be starting soon. It indicates that your body is not prepared, and induction may or may not be successful.
A score of 5 or below indicates an unripe cervix, and it is highly unlikely that your labour will start anytime soon. An induction attempt may not be successful.
Is Bishop Score Accurate?
Bishop score is considered to be very accurate in determining the labour progression and preparation for childbirth. If you have a high bishop score, your doctor may recommend an induction, especially if your pregnancy is past the estimated due date. Meanwhile, a low Bishop score will indicate that the success of induction will be highly unlikely. In such cases, you can either decide to wait to see if the labour starts naturally or opt for a caesarean. Your obstetrician/gynaecologist will discuss your options with you and help you take the decision that's safe for you and your baby.
An accurately calculated bishop score will help you and your doctor understand the progression of your labour. The score may help the doctor to know whether you have a good chance of vaginal delivery or not. If your Bishop score is low, then after discussing it with your doctor, you may decide to wait or go for caesarean delivery or assisted delivery.

References/Resources:
1. Faltin-Traub. EF, Boulvain. M, Faltin. DL, Extermann. P, Irion. O; Reliability of the Bishop score before labour induction at term; Eur J Obstet Gynecol Reprod Biol; PubMed; https://www.ncbi.nlm.nih.gov/pubmed/14746954, February 2004
2. Inducing Labour – NICE Guideline [NG207]; National Institute for Health and Clinical Excellence; https://www.nice.org.uk/guidance/ng207/chapter/Recommendations#methods-for-induction-of-labour, November 2021
3. Wing. DA, et al.; Factors affecting the likelihood of successful induction after intravaginal misoprostol application for cervical ripening and labor induction; ncbi.nlm.nih.gov/pubmed/12066104, June 2002
4. National Collaborating Centre for Women's and Children's Health (UK); Induction of Labour. London: RCOG Press; (NICE Clinical Guidelines, No. 70.) 1, Introduction; https://www.ncbi.nlm.nih.gov/books/NBK53621/, July 2008
5. NCCWCH. 2008. Induction of labour. National Collaborating Centre for Women's and Children's Health, Clinical guideline. London: RCOG Press. www.nice.org.uk
6. Induction of labor: Appendix 8, Bishop score; National Collaborating Centre for Women's and Children's Health; NCBI; ncbi.nlm.nih.gov/books/NBK53614/, 2008
7. Laughton. SK, Zhang. J, Troendle. J, et al.; Using a simplified Bishop score to predict vaginal delivery; Obstet Gynecol; 117(4):805-11; https://pubmed.ncbi.nlm.nih.gov/21383643/, April 2011
Is Vomiting during Labour Beneficial
Using Reflexology for Inducing Labour
Acupuncture Usage for Inducing Labour