Amazing Boss Baby Shower Theme Ideas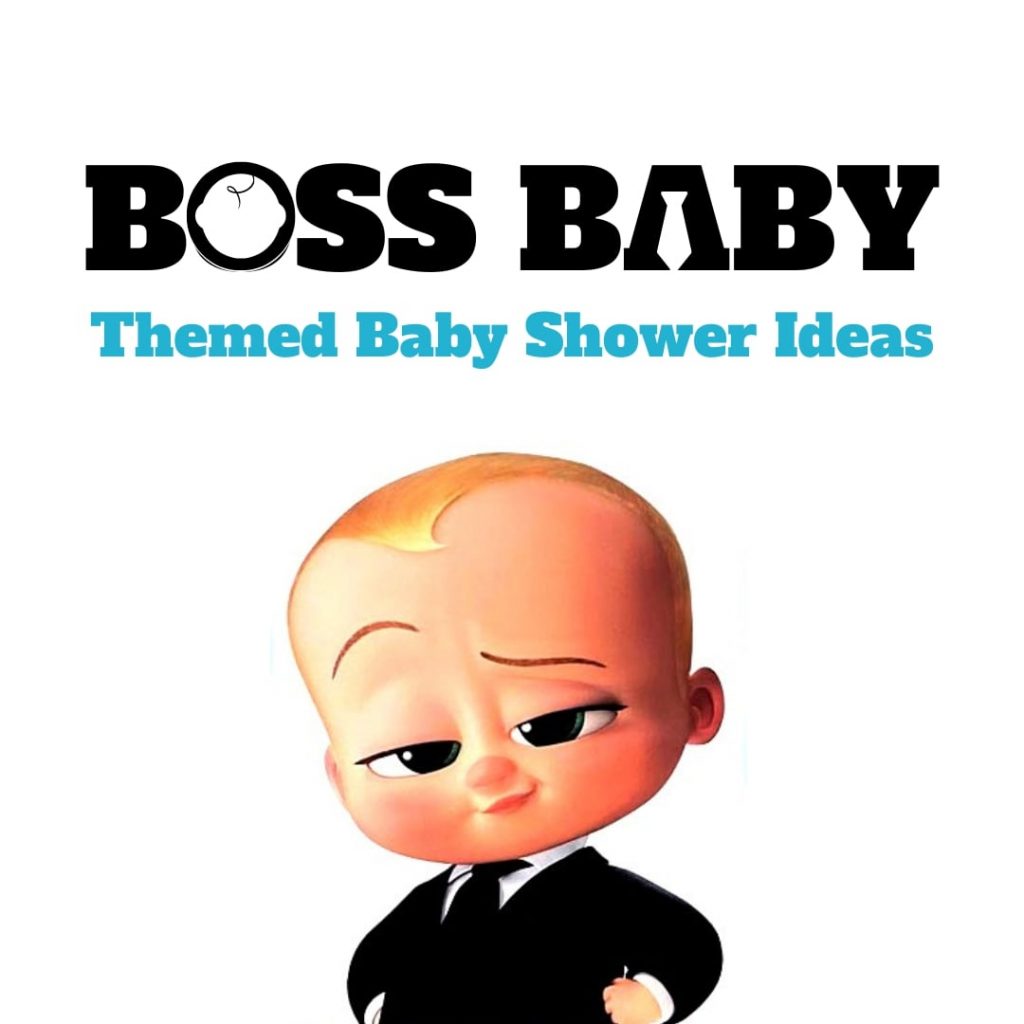 Boss Baby provides a source of ideas for a genuinely delightful baby shower theme. Get motivated by watching the film! Do you believe there is anything more adorable than a baby that's ready to get down to business? Whether you are throwing a Boss Baby baby shower theme for boys or girls, take advantage of the blue or pink colour schemes and be ready to wow your guests!
Boss Baby Shower Invitations
If you like the 'Baby Boss' films, you may want to make Baby Shower-themed invites that honour the new baby. These invitations may be personalized or printed. The 'Boss Baby' movie-inspired baby shower invitations are the ideal way to commemorate this little boss's impending birth. Consider the following:
1. Diaper Theme
You can use disposable diapers to make your own personalized 'Baby Boss'-themed baby shower invites! These are not very expensive and enable you to personalise them using a special marker. If you're arranging a long-distance event, send out a boss baby-themed baby shower invitation to visitors.
2. Credit Card Theme
Create a credit card-themed baby shower to invite your guests to a fun baby shower. Inspired by the famous film, the baby shower can be a celebration of the mommy and daddy's new life. The addition of a cardboard cutout of Boss Baby to the invites is a fun touch.

3. Elephants in Rompers
It's as simple as sending out a few invites to add a charming touch to your 'Boss Baby'-themed baby shower! A baby shower themed after the film 'Boss Baby' is guaranteed to be a smash! Elephant invitations with spotted elephants and matching rompers. The invitations are printed on matte card material with a lovely cursive script and include twenty matching white envelopes.
Boss Baby Shower Decoration Ideas
Décor Ideas for a Boss Baby baby shower theme girl and boy can be found all over the internet. Some of these are worth a look.
1. Baby Boss Theme Bunting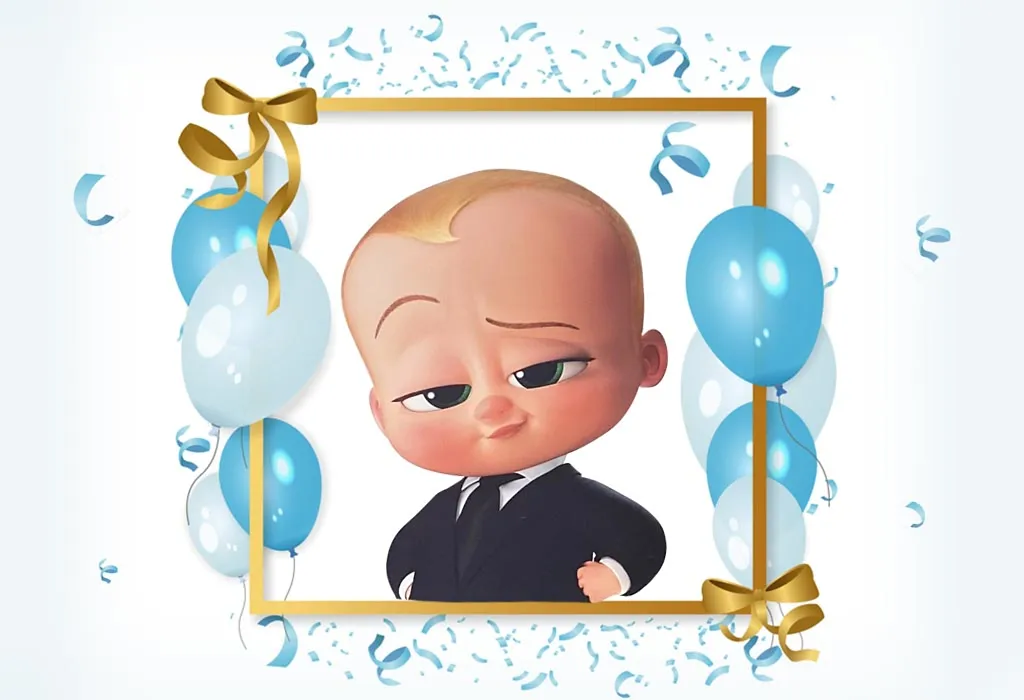 Everyone gets wished a happy baby shower by a colorful and pleasant banner. You may hang this bunting in your living room, foyer, or outdoors if you're throwing a party. You can't go wrong with this addition to your overall design.
2. Baby Boss-Theme Centerpieces

Tables may be spruced up with the help of these 11-inch-high centrepieces. In the same way as tent cards, they come in a pair. You can't go wrong with these stunning creations when it comes to centrepieces! Candles and flowers may, of course, be added to enhance the atmosphere.
3. Baby Boss-Theme Danglers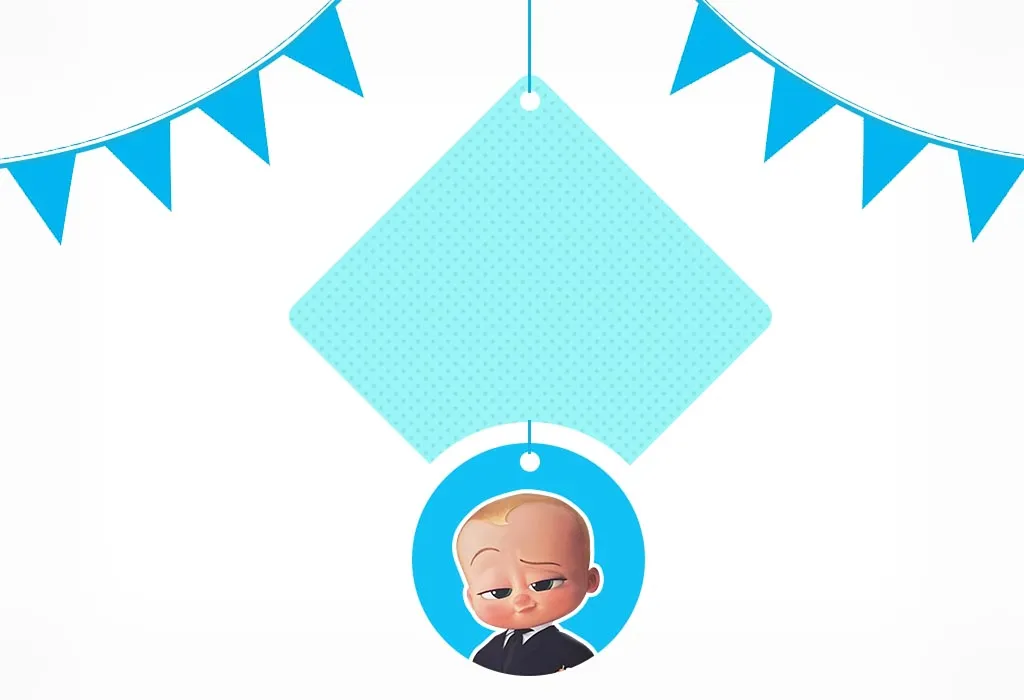 Any occasion will be more memorable if it includes these Boss Baby-themed danglers and danglers that match the colour tone of Boss Baby. The danglers may be hung from the ceiling or anywhere else you choose. Try hanging them at various heights for a unique look.
Boss Baby Shower Food and Cake Ideas
Sugar-free cupcake toppers, desk nameplates, and 'BEST BOSS' cups filled with finger foods such as pretzels or cheese crisps are all appropriate decorations for a baby boss shower. If you want to leave a lasting impression on your visitors, you may fill paper bags with a range of gifts, such as boss coffee mugs or bowtie keychains, to mention a few. If you want your bags to resemble suits, fill them halfway, fold them in half, and embellish them with the appropriate craft objects.
Boss Baby baby shower cake, party food, and dessert ideas are necessary whether you're throwing a boy or a girl a Boss Baby-themed party. For a Boss Baby shower, you can select low-cost products and even design your décor with a bit of ingenuity. How about adding a little more excitement to your boss's baby shower? The most excellent method to get everyone in the party mood is to show the film Boss Baby on a large screen.
1. Cake Decoration for Baby Boss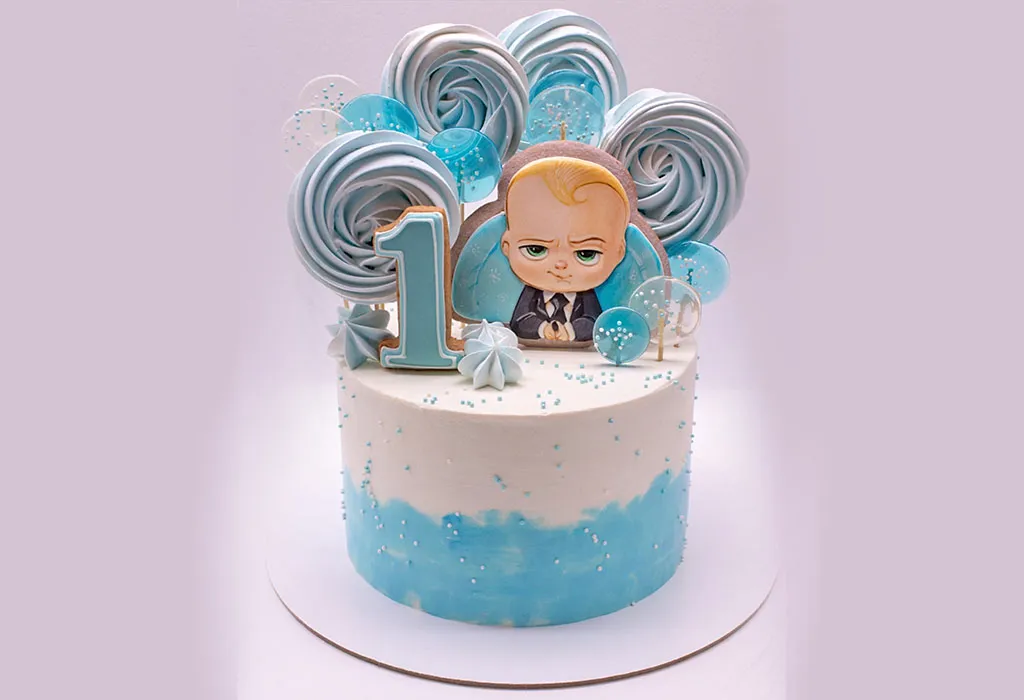 This cake topper will complete your party! The cake is always the main attraction of a party, and when the theme is boss baby, the cake should carry that essence. A cake with a boss baby image and decoration will definitely make your all décor and planning a hit.

2. Bunting and a Cake Topper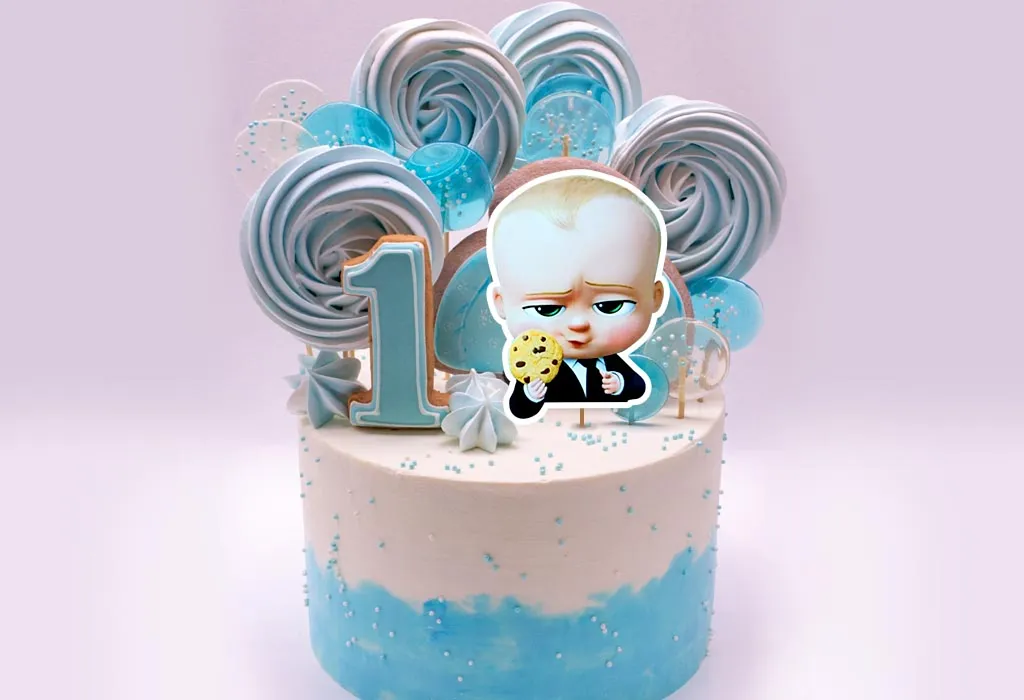 This cute cake topper and bunting will complete your first baby shower! The more we add to the party, the more we enjoy. The audience will also see the related theme everywhere and feel welcome and more connected. They will be impressed to see the depth of your planning.
3. Cake Topper Decoration with a Boss Baby and a Number
The Boss Baby with number cake topper is a fun decoration for your first baby shower. The topper is a spies-in-training who wants to become a boss! The topper can be personalized since it is a high-resolution digital image. You can order the topper online or at your local candy store. After you have ordered it, all you need to do is place it on top of the cake.
4. The World's Most Excellent Cake Topper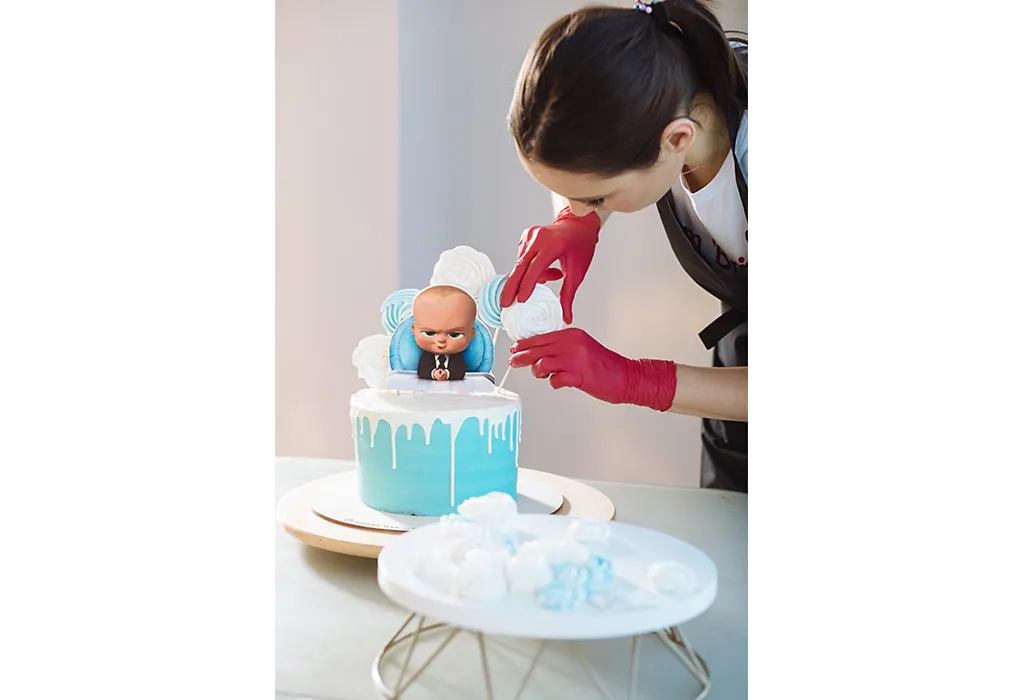 This cake topper is a must-have for your first baby shower celebration! We want our cake to look complete and desirable. Cake topper add that hint of luxury and show to the entire theme.
Whether you're arranging a boy or a girl's Boss Baby-themed party, you'll need food and dessert ideas. With a bit of imagination, you may discover affordable products and even design your decorations for your little one's Boss Baby shower. The above-mentioned suggestions are simple to implement and may help ensure the success of your shower.
Also Read:
Rainbow-Themed Baby Shower
Disney-Themed Baby Shower Ideas
Awesome Dinosaur-Themed Baby Shower