Baby Travel System – Pros, Cons, and Safety Tips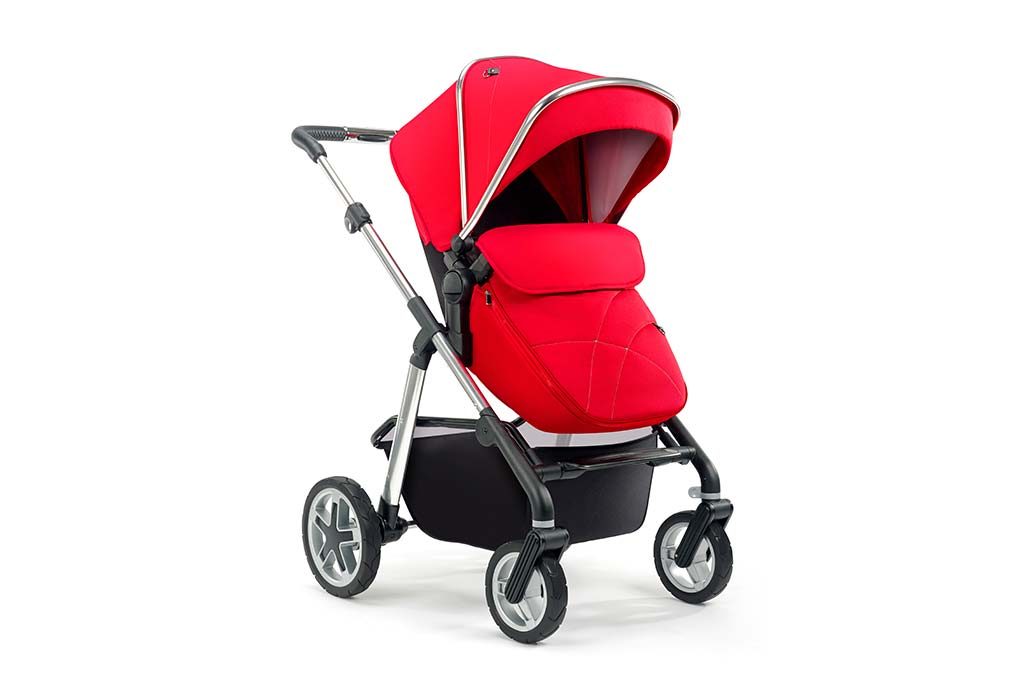 When you have to travel with your baby, whether it's a long road trip or just a quick stroll to the park or nearby grocery store, your baby's comfort is your topmost priority. And as a parent, you're bound to get overwhelmed with so many options in baby gear. But with a travel system, you can strike out some important items from your baby essentials list. Now if you've never heard of travel system before, let us inform you about it. Find out why a baby travel system is so convenient for parents!
What Is a Travel System?
A travel system is a complete set of things required to carry a baby while travelling. It is a type of a pushchair that works with a rear-facing car seat and a carrycot. The baby travel system makes it handy for the parents while carrying their sleeping baby from home to other places or carrying him from the car inside the house. The infant car seat comes with a frame that allows parents to use it as an infant carrier. This way, they can easily take their baby in the car without removing the baby from the carrier. When they reach their destination, they can snap the same infant car seat to the travel system stroller without removing the baby from the car seat.
Does Your Child Need a Travel System?
Investing in a travel system is convenient for parents as it makes transferring their baby from stroller to car and vice-a-versa easy for them. Therefore, if parents travel and take their baby everywhere, then investing in a travel system is beneficial as the baby does not wake up while being transferred. However, it is unnecessary to take a baby travel system if the parents already have a car seat, seat base, pram, etc. A travel system can be convenient though as all parts can easily fit other parts as they are from the same package. Different brand or model parts might not fit together.
Benefits of a Travel System
Here's how a travel system may prove to be beneficial.
1. It offers ease of movement.
The baby can be moved easily from the pushchair to the car and vice-a-versa or the house without waking him/her.
2. The purchase decision need not be made often.
Purchasing different things involves too many purchase decisions. However, purchasing a travel system involves one purchase decision, and the parents get everything—the carrycot, pushchair, and the car seat at once.
3. It can be used for multiple purposes.
The carrycot can do multi-function as it can easily be used as a bassinet or a Moses basket.
4. It is economical.
A travel system may seem expensive, but buying it is more economical as buying a pushchair, stroller, car seat, etc. can be expensive.
Disadvantages of a Travel System
Now, we agree, that a travel system is beneficial, but it has its fair share of disadvantages too.
In some travel system model, it isn't easy to fit the car seat on the pushchair chassis.
The travel system stroller is bulkier and heavier than the standard stroller, so they are tricky to put in and out of the car. Also, as they are heavy, they are tough to push on gravel roads or uneven surfaces.
The travel system comes with a rear-facing seat, so the parents may need to buy a front-facing one as the baby grows.
Sometimes the travel system stroller, due to its size, is tough to squeeze through normal grocery store aisles.
If parents have more than one car, they need to purchase a second car seat and car seat base if they don't want to repeatedly unhook and reattach the base from one car to another.
How to Choose a Travel System for Your Child
Choosing the ideal travel system for your baby is a crucial decision and you shouldn't settle for something you won't be convinced about. Here's what you should look for, instead, when buying a travel system for your child.
1. Look for comfort and safety.
Your baby's comfort and safety is most important, so when buying a travel system for your baby, you must check whether the car seat you're looking to buy guarantees that. You must check whether the newborn travel system has an adjustable seat unit that can go fully flat or a carrycot as the baby will mostly be sleeping in the initial months.
2. Consider a small fold frame.
The stroller frame should be small enough to be easily folded and stored in the boot of the car, with room for other things. A bulky frame is difficult to carry in the car. The frame should also be lightweight so that it can be carried easily by parents, when not in use.
3. Consider a lightweight car seat.
Since you are the one who will be lifting your baby's car seat all the time, so make sure you buy one that is light in weight. You will value the importance of a lightweight car seat once your baby grows a little older and you've to carry him around in a car seat.
4. Remember that parts should fit easily.
The parts should be easy to clip together for easy use. If parents spend too much time fitting parts or removing wheels, then it will be of no use.
5. It should have a compatible car seat.
Parents should ensure the car seat or the travel system base is compatible with their vehicle model.
6. Consider after-sales service too.
The travel system will be used a lot and may wear and tear with use. So it's good if the manufacturer or retailer can provide after-sales service for repair if the need arises later on.
Safety Tips for Parents
The travel systems go through rigorous safety tests to ensure they are absolutely safe for babies. However, as a parent, you can ensure your child's safety in a travel system by following the below tips:
The car seat travel system should be compatible with the car you are using and should fit perfectly in it. You can check the same by trying to fit a travel system in your car.
The travel system parts like the seat unit should recline enough for the baby so that the baby can sleep properly. Your baby will be sleeping a lot in the initial months, so you must make sure what you are buying is a comfortable option for your baby or not.
Ensure the car seat is fully attached to the base or stroller before moving forward.
Check whether the travel system has the JPMA (Juvenile Products Manufacturers Association) seal. This seal indicates the travel system meets the safety standards.
You must check for the expiration date of the travel system. The older models are not up to the current safety standards, and the product might expire before the baby grows old.
You should ensure the travel system's infant car seat is not meant for routine sleep.
Are Second Hand Travel Systems Safe?
In order to save money, some parents may consider purchasing a second-hand travel system or receive it as a hand-me-down from parents of a baby who is all grown up, but a second-hand travel system may not be exactly safe for your baby, especially if the car seat was involved in an accident or was not properly taken care of by the previous owner. To ensure second-hand travel systems are safe, learn from the previous owner how it was used and ask a mechanic to check it once to find out if all the parts work properly. Also, the warranty of travel systems expires by the time the second user purchases it, so replacing the cost of parts can be high. So it's advisable to not purchase a second-hand travel system for your baby.
Alternatives to a Travel System
Travel systems are convenient; however, some parents may not want to invest in them. Some alternatives for a travel system are:
1. Stroller Frame
A stroller frame is a basic structure without a seat.
2. Baby Carrier
A parent can carry their baby in a wrap or carrier and not use a stroller till their baby can sit up.
3. Regular stroller with added car seat adapter
Many strollers come with car seat adapters on which an infant car seat can be clipped onto.
Travel systems are convenient to use. Parents find them extremely useful as they can easily carry their sleeping baby from one mode to another mode of transport without waking them up. Also, carrying their baby everywhere with them becomes super easy with the help of a travel system. So, go ahead, and buy for your baby!
Also Read:
Things to Carry while Travelling with a Baby
Things to Consider while Travelling with a Baby
Tips for Travelling with a Baby on Flight