10 Essentials to Make Life for Your Newborn Easier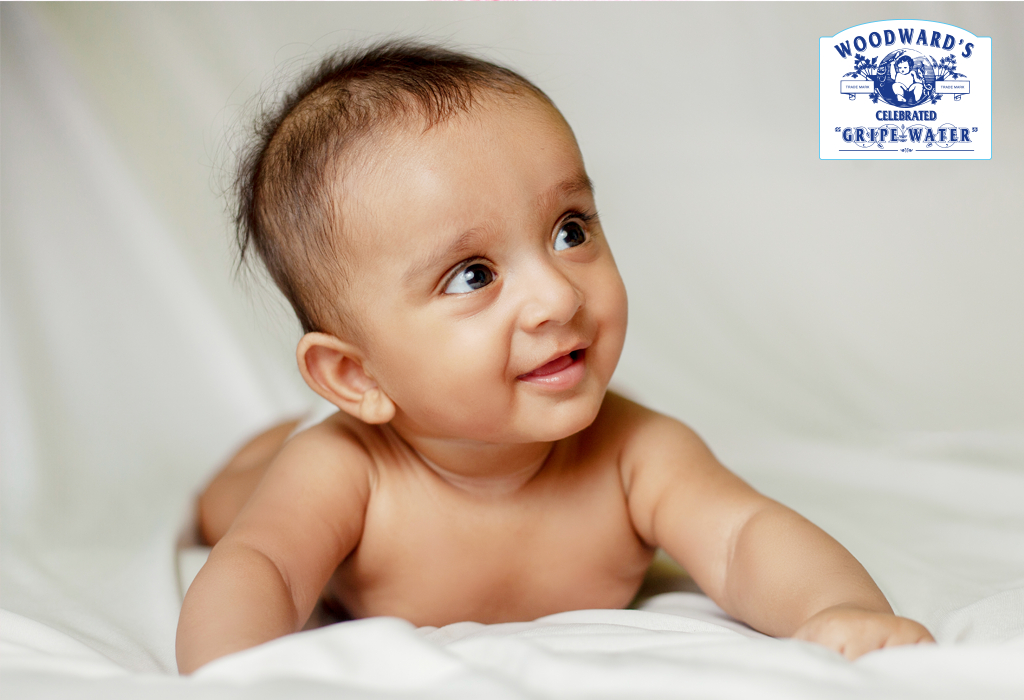 In this Article
Newborn babies need constant care. Even though, at this point in their lives, eating, pooping and sleeping dominate their entire day, they can be quite demanding of your attention! And as a parent, you want to make sure they're always comfortable, well-fed and happy. The first few months will see you trying to decode their cries, is it colic, is it something serious, or do they just want to be cuddled a little? If you read on, you'll find a solution to all of the above, and more!
We know how tiring it is to look after a newborn, so we've tried to make life a little simpler for you.
How? By listing some of the most trusted, parent-recommended essentials to have in store with a newborn around.
It's best to stock these up before your due date, but if you already have a newborn at home, make sure to let a friend or family member help you stock these up stat!
Top 10 Essentials for Your Newborn Baby
Here are the top 10 absolute essentials to keep your baby comfortable and happy.
1. Clothing and Swaddle
Baby clothes are so adorable that it can take forever to get out of the baby fashion aisles, but what they really need in their initial stages is plain, soft, and comfortable clothes, according to the weather, that can hold up through frequent washings. It's no news that newborn babies grow at lightning speed, so invest wisely. Keep 4-5 pairs of onesies, 5-6 pairs of t-shirts and leggings with elastic waistbands, and 1-2 swaddle clothes for the first three months. Of course, this phase won't come back, so by all means, pick up a cute costume or two for those pictures! With clothes, hand-me-downs from siblings or friends are wise, environment-friendly and cost-efficient.
2. Bath and Skincare Items
A baby's skin is extremely delicate, so they need dermatologically-approved bath and skincare items that do not dry out or irritate their skin. In the initial few weeks, a sponge bath is enough. To keep your baby's skin supple and healthy, stock up on a mild, non-scented, tear-free shampoo and baby soap, a dermatologically approved baby lotion or baby oil, a baby bathtub, and 3-4 soft bath towels/ towel wraps.
3. Diapers
Diapers are a must; you cannot complete your shopping without these. Newborn babies use up to 10-12 diapers a day, so keeping a good stock of 3-4 packets of diapers at home and a few in your travel bag is a must. There are several different types of diapers available, from reusable cotton diapers to disposable ones. Before finalising one, check out the pros and cons of each type at your convenience. Even if you plan to use cotton nappies, keep 1-2 packets of disposable diapers handy to help in emergencies.
4. Diaper Rash Cream
With frequent diaper changes, there is a high chance of diaper rashes. Diaper rashes irritate and inflame the skin, eventually discomforting the baby. Hence, it is recommended to keep a diaper rash ointment next to the diapers.
5. Gripe Water
Problems like indigestion, gas, colic, or cold can trouble your little one any time of the day, so it is best to keep some medicines accessible after consulting a doctor. It can be stressful to figure out why your baby is cranky; most parents stock up on gripe water just in case. It is a tried and tested formulation to soothe colicky babies as it instantly relieves pain due to acidity, gas or indigestion. Woodward's Gripe Water, for instance, is a safe Ayurvedic formulation consisting of natural ingredients like Dill Seed oil and Sarjikakshara that are cooling. It is easy on little babies' stomachs and helps them pass this stage with relief.
6. Blankets
Babies are not adaptable to their surrounding temperatures in the beginning. So, the blankets are very useful in creating the right temperature around your baby when they are sleeping. To ensure your baby sleeps well, invest in good-quality blankets that are light and breathable.
7. Burp Clothes
Spit-up milk, drool, and vomit are frequent occurrences with babies. In these cases, burp clothes save the day. Their small size is perfect for wiping your little one's mouth and keeping your clothes clean.
8. Baby Rocker
Baby rockers are God-sent for dealing with fussy babies who don't like to be kept down. Plus, if you have tons of work around the house, a baby rocker is just an amazing thing to have. You can look for simple baby swings or ones with music and vibration functions to lull them to sleep.
9. Mosquito Net
Babies are easy targets of mosquitoes. Insect and mosquito bites can cause infections and long-lasting skin rashes. Therefore, keeping a mosquito net is a must. You can also use mosquito repellent after consulting your doctor.
10. Thermometer
A digital thermometer is essential to keep at home, especially when you have a baby. Keeping a thermometer will give accurate results and help you take corrective measures swiftly.
While it may be tempting to purchase every single baby care gadget on the shelves, it is important to know what really is necessary for your baby and what can help in emergencies. Besides all the nice-to-haves, remember to spend time with your baby and bond with them as much as possible.