5 MYTHS About Baby Skin All Of Us Have Believed As Moms!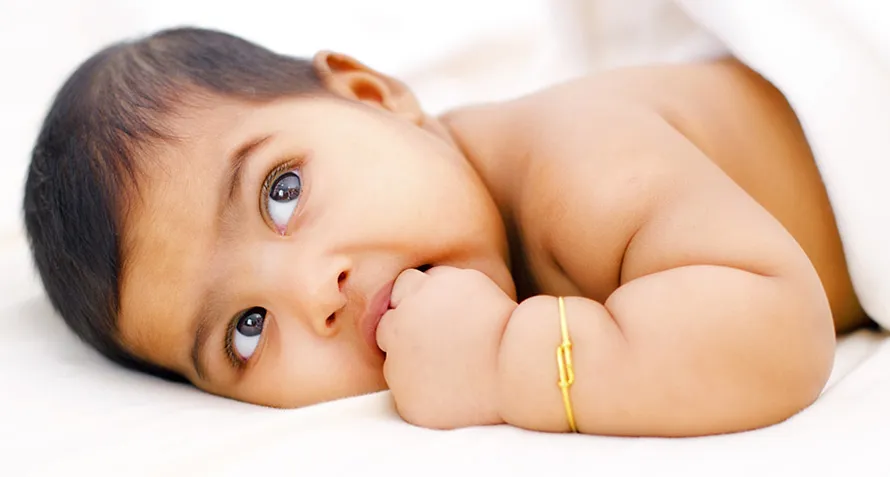 In this Article
As moms, we always want to push our limits to give our little one everything they deserve and more. While all of us are equipped with natural instincts to care for our babies, there is often an element of doubt. Are we doing the right thing or not? To allay our fears, we lap up advice and recommendations by others who have 'more experience'. But ironically, this activity frequently leaves us even more confused and also makes it harder to tune back to our intuition!
Along with the mother, a new baby has countless well-wishers in the form of chachis, kakis, nanis, dadis and neighbourhood ladies who love to pitch in when it comes to looking after your baby. But as a new mom, we need to be wary of old-wives tales and myths regarding baby care, particularly when it comes to his skin. Your baby's skin is soft, thin, and much more sensitive than adult skin. Because of its fragility, it is also prone to losing moisture up to five times faster than an adult's skin. While many age-old beliefs about your baby's skin may stand true, and have been followed by our elders for years,many of them are not.
Let's Bust Some Myths Now, Shall We?
Myth 1: Oil Massage For Newborns is a Must!
Fact: The original purpose of an oil massage was to moisturise your baby's skin and stop it from drying out. Well, it is certainly true that moisturisation is very important for your baby's skin, especially in the winter when the likelihood of skin dryness increases even further. But an oil massage may not be suitable for every baby, particularly if they have hereditary eczema, or the weather is too warm. Our baby's sweat glands are not developed as soon as they are born which means they are more prone to conditions like prickly heat. Packaged oils may also contain certain ingredients that can trigger an allergic reaction or infection in your baby as their immune systems are underdeveloped at this stage. The bottom-line is that you must tread with caution in deciding whether or not to use oil on your baby's skin.
To nourish your baby's skin, it is best to stick to a gentle and nourishing body lotion such as the Baby Dove Rich Moisture Baby Lotion which is designed to suit all baby skin types. This lotion helps lock in moisture for a full 24 hours and also has a pleasant fragrance that your baby will love. The lotion soothes dry skin from first use itself. Your baby's delicate skin stays soft and supple for the entire day. Since all Baby Dove products are hypoallergenic, the risk of developing allergies is also minimised.
Myth 2: Scrubbing Skin With Gram Flour Is Good For Babies
Fact: It is widely believed that gram flour, when rubbed on baby skin, will rid the baby of fine body hair. But there have been several reported cases where gram flour actually irritated baby skin and led to cracking and redness! As for the body hair, most babies lose this fine hair eventually anyway.
Myth 3: Use Antiseptics For Infections
Fact: This may seem like the logical thing to do, but over-the-counter antiseptics are one of the most common cause of skin irritation in babies! Washing delicate baby skin with soap and water is sufficient to maintain hygiene. Similarly, soaking clothes in antiseptics is a bad idea too. It is best to see a dermatologist to figure out a baby-safe cure for any infection your baby may be facing.
Myth 4: Don't Use Diapers As They Cause Rashes
Fact: Diapers are amazing, undoubtedly. They keep your baby dry and let you get some sleep. But as new mothers, we are often told that diapers cause rashes and redness in our baby's skin! Well, the truth is that maintaining ample hygiene and changing diapers frequently is an effective way to not let this happen.
While changing diapers, use Baby Dove Rich Moisture Baby Wipes to clean the diaper area effectively. These are alcohol-free and really soft – perfect for sensitive baby bottoms. The wipes which areas gentle as water effectively remove impurities while instantly moisturising baby skin. Then, apply Baby Dove Rich Moisture Diaper Rash Cream to provide instant comfort from irritation. The cream neutralises pH in seconds and provides instant comfort from the very first use. This cream forms a protective layer to shield your baby's delicate skin from any causes of irritation. This is also easier to spread than other diaper creams which makes it ideal for daily use.
Myth 5 : Baby Will Have Fair Skin If The Pregnant Mom Drinks Milk Infused With Saffron
Fact: Adding saffron to milk is a common practice in many Indian households. However, there is no evidence to prove that it helps lighten your baby's skin complexion. Skin colour is determined by genetics and practices such as these have no scientific basis.
So moms, while it is great to stick to traditions and customs, do so with caution. It is more important to trust yourself as you are the one closest to your baby and the one who understands all his needs the best. Just put your foot down and do not follow a baby-care ritual if your heart tells you not to.
Remember, you will not be doing anything 'wrong' or 'imperfect' by refusing to do something your motherly instincts don't allow. As Baby Dove says, there is no right or wrong way of being a mother, just your way.