Amazing Minecraft Games and Activities for Kids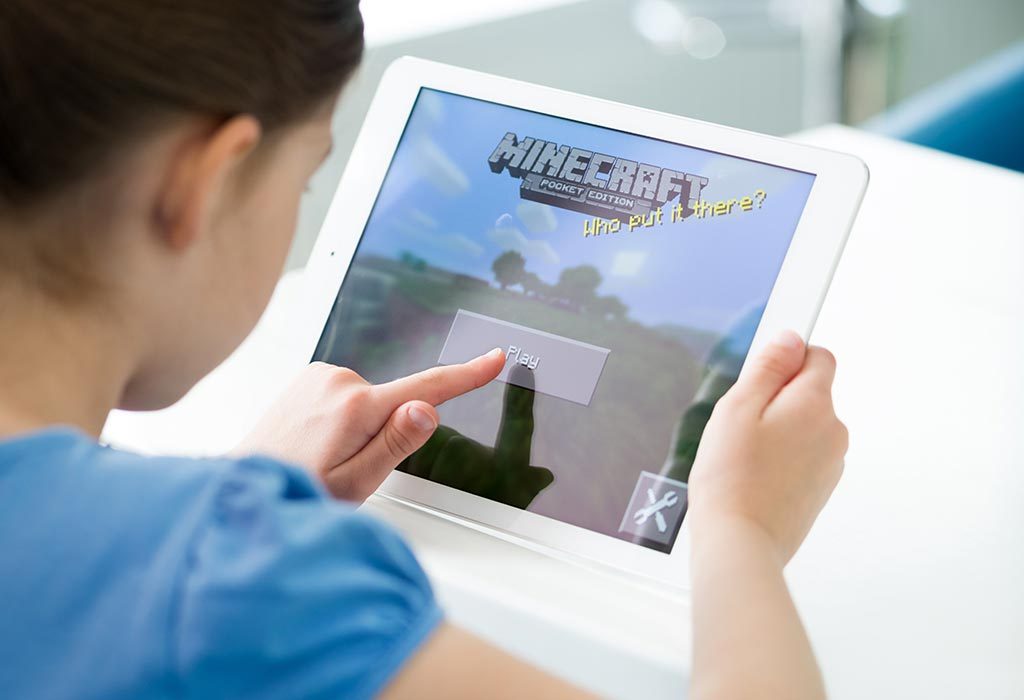 Minecraft has become one of the most popular games in the world, especially among kids. Minecraft games for kids use a lot of everyday, real experiences such as sunrise and sunsets, spending the entire day working, using different materials to make tools and houses, farming, and taking care of animals.
In this article, we have curated a collection of exciting and educational games and activities that will keep young minds entertained for hours. Whether they are building awe-inspiring structures, embarking on thrilling adventures, or solving stimulating puzzles, our selection of Minecraft activities is sure to spark imagination and foster essential skills.
What Is the Minecraft Game About?
Minecraft is a popular 3D computer game where the players can build anything. The game is often said to be like 'online Lego', which involves creating structures and building blocks across various terrains and environments. The game also involves crafting items, resource gathering, combat, and building, and it is completely set in an imaginative virtual world.
Minecraft for kids is one of the most trending and popular games right now, and is a brilliant way for children to learn teamwork and creativity. The game can be played on phones, consoles, tablets, and computers and the game will cost less depending on which device you are planning on gaming.
At What Age Can Children Play Minecraft?
The game is rated to be suitable for children between 7 and 13, depending on which version of Minecraft you are planning on getting. However, children are not asked for proof of age when they start the game. If the user is below 13 and they give their real age, then specific features of the game cannot be accessed such as making purchases, changing settings, chatting in scrolls, or playing Minecraft Realms.
Benefits of Minecraft Games for Kids
There are so many beneficial skills that kids can learn and develop through free Minecraft games for kids. In fact, there are even a few schools that have incorporated this game in their classrooms. Here are some of the benefits that might answer your question, "Should I let my kid play Minecraft?"
Children are seen developing problem-solving skills after playing the game.
The game improves computer literacy. This way, children can develop an interest in learning basic software and programming skills.
Minecraft encourages creativity and will help to develop design skills, since the main theme of the game is to create or build anything from their imagination.
Due to the multiplayer mode, the game is great at improving teamwork skills and encouraging collaboration.
The game also improves spatial, mathematical, and analytical skills.
Top Minecraft Games for Kids
We bring you a list of the top games of Minecraft for 5 year olds and above that they will certainly enjoy.
1. Minecraft Run Race 3D
In this game, the players would be playing a 3D running game.
Platform
The platforms are Minecraft Earth, Minecraft: Pocket Edition, Minecraft, and Minecraft: Story Mode.
Key Features
The children will have to control their character and help them avoid obstacles in their way.
The kids will have to pay a lot of attention to every move they take, as the character will not stop running.
The kids should collect as many coins as possible.
This way, they can move to the next level of the game.
2. Minecraft Bejeweled
This is a logic-based game where the kid has to try to beat the ticking clock.
Platform
The platforms are Minecraft Earth, Minecraft: Pocket Edition, Minecraft: Story Mode, Minecraft, and Minecraft Dungeons.
Key Features
The player will have to make different categories of three or more jewels that are of the same type or of the same colour. After they do so, they will have the ability to get more points by eliminating the jewels.
The main feature of the game is to beat the clock.
3. Minecraft Tetris
In this game, the player will have to use logic to get ahead.
Platform
The platforms are Minecraft Earth, Minecraft: Pocket Edition, Minecraft, and Minecraft: Story Mode.
Key Features
The game features a few characters that will keep track of what the kid does and see how far they advance.
The player will have to manipulate the Tetriminos. The kid will also have to find ways to rotate the characters properly to create lines without any gaps, after which the lines will disappear.
The kid will thus move on through the levels. This is quite a popular game!
4. Minecraft Skin Creator
In the Skin Creator, the player can create his own Minecraft avatars and give them a unique personality.
Platform
This is only available for Minecraft on Windows 10, mobiles, Nintendo Switch, and Xbox One.
Key Features
The main feature is that the player can create his own character and personalize him based on choice.
The kid can also choose from various other Minecraft characters like zombies and robots, and further personalize the characters.
Once it is saved, these new characters can be used in the game.
5. Minecraft World Adventure Game
This game is similar to another popular game, Mario's World. It is a nice Minecraft game for 6-year-olds.
Platform
Set in the Minecraft universe, the game is said to be released on Xbox One, Windows, PlayStation 4, and Nintendo Switch.
Key Features
In the game, the player has to avoid enemies and explore, as well as get bonus objects that can be used to defeat the enemies.
They can also try to avoid the enemies and not get hurt.
The zombies from the game are the enemies. The game is full of adventures, and the kids are sure to have great fun!
6. Minecraft Diamond Mine Game
Kids will get a lot of thrill and adventure in the game. It is a fun Minecraft for 7-year-olds.
Platform
The Minecraft diamond game is available on Xbox, Windows, Nintendo Switch, PlayStation, and Wii U.
Key Features
In this game, the kid has to help the character get as many diamonds and gems as possible from the mine.
The kid has to go through various levels until they reach the last one. The kid can only go through each level by collecting the diamonds needed for that level.
There will also be a lot of lava in the game that should be avoided.
7. Minecraft Tower Defense
The Minecraft Tower Defense is a game based on the concept of minimalist strategy.
Platform
The Minecraft Tower Defense is a web-browser game, and to function, it requires the Adobe Flash Player plug-in. Browsers such as Firefox and Chrome will support this plug-in.
Key Features
The game has a pixel-style concept and to play the game, the kid has to know how to protect their homes.
The player will also need resources to upgrade and build turrets.
The kid has to protect themselves from various enemies, but each time the enemy reaches the player, they lose a heart.
The game requires a lot of strategies, and the game will end when all the hearts are lost.
8. Minecraft Dungeons
An all-new game filled with action and adventure, Minecraft Dungeons will be released soon.
Platform
The game is supported on Nintendo Switch, PC, Xbox One, Playstation 4, and Xbox game pass.
Key Features
The kid can play the game alone or team up with friends.
The game allows you to personalize the characters and unlock weapons and unique items.
Each level is action-packed and completely treasure-stuffed, and the main objective is to take down the villain and protect the villagers.
9. Minecraft Mine Cave
In this game, the player controls the character, Steve, and tries to collect all the stars inside the cave.
Platform
You can play the game on Xbox Series X, Xbox Series S, Xbox One, PlayStation 5, PlayStation 4, Nintendo Switch, iOS, Android, and Windows 10.
Key Features
In this action-packed game, your child has to collect stars to go towards the exit door and move on to the next level.
It is a multilevel game.
Fun Minecraft Activities For Kids
Here are some Minecraft-themed activities for children that they will surely find fun!
1. Obstacle Course
What to Do
The player can make obstacle courses using chairs, cushions, sheets, etc., inside their own homes.
However, the player has to make sure it is alright for them to navigate around safely.
2. Brew a Potion
What to Do
The player can make fun potions by using various ingredients in their kitchens such as baking powder, baking soda, food colouring, flour, and many more.
They can also create new inventions and use them on various objects and for fun tasks.
3. Create a Character
What to Do
The player can create their own version of the character in Minecraft. This can be done by observing the artwork and thrn implementing it.
Your child can also take the characters from the game, give it a twist of their own, or even make a whole new one from the start.
4. Go Fishing
What to Do
If your kid loves fishing, then his character can do the same in the game.
Collect all the required accessories and tools and choose a spot where they think they would get a good catch.
It is all about patience, and the kids will have to learn to sit patiently.
5. Read a Map
What to Do
Reading a map and learning to use a compass is a very important skill that kids can learn from the game.
This way, they will be able to find many fun places, where they can create a territory of their own.
Reading a compass will help the kids navigate the map and understand which direction to go to in order to reach different places.
6. Make Natural Dyes
What to Do
Kids can learn to use natural ingredients they find in the game to make dyes at home.
You can help the player gather ingredients like hibiscus and beetroot, as well as inks to make dyes and use it to colour clay, wood, and clothes.
7. Become a Farmer
What to Do
After building houses, they can turn to the farm to keep living.
Kids can dig and plant seeds, and can choose from a variety of seeds such as wheat, carrots, cacti, tomatoes, and mushrooms.
They will have to water the plants when needed, and also remove bugs and weeds that might destroy their agriculture.
8. Tame Animals
What to Do
Training their own pets at home is something most kids love doing in the game.
Your kid can teach basic commands to his/her pet like walk, sit, fetch, stand, and many more.
They can also take the pet for walks and go on various adventures together.
9. Build a House
What to Do
Kids have to build a house from various materials such as wood, stone, plastic, and discarded materials.
They can use different coloured cloths or wools to make carpets and use cardboard to make different types of furniture such as bookshelves, cabinets, beds, tables and so on
Are There Any Risks Involved With Minecraft for Children?
There are a few potential risks that parents can be concerned about. However, these can be managed easily.
1. Violence
Minecraft contains very little violence and inappropriate content, so there is not much to worry about. However, players can kill or hit animals or each other in the multiplayer mode. But graphics are very cartoon-like, and violence is not the main focus of the game.
2. Multiplayer Mode
Minecraft has both single and multiplayer options, and the multiplayer option makes Minecraft party games for 8-year olds and above. Online multiplayer is also present, but there are risks of harassment, bad language, and inappropriate content. To avoid this, you can let them play only on a single-player option or even disable the chat option while playing with friends or online.
3. Minecraft on Youtube
Many players watch the tutorials of the game on YouTube to get hints, tips, and help on the game. However, some channels might include inappropriate comments or bad language. To avoid the kids watching this, encourage them to use recommended channels on YouTube for tutorials.
How Can Parents Protect Their Children Against These Risks?
There is an offline version of the game that makes Minecraft kid-friendly, and this is better than the online version. In the offline version, children will be unable to chat or interact with other users and never be able to get into user-created worlds. This would mean that their susceptibility to online grooming is taken away. However, the game might still pose an issue of an increase in screen time.
It takes a huge investment of time to get the most out of the game and achieve the goals, which might turn out to be a major distraction from sleep and school work. To overcome this, you can put timings on his gaming and only allow him to play for a specified duration each day. It is always better to block the online version of Minecraft in their devices so that they are safe from inappropriate content and online predators.
FAQs
1. Can Minecraft Be Beneficial for Children With ADHD?
Yes, Minecraft can be beneficial for children with ADHD. The game's open-ended and creative nature can improve focus, problem-solving, and executive functions. It allows for self-paced exploration and a positive outlet for their energy and imagination. Additionally, Minecraft's structured environment can provide a sense of routine and predictability, which can be helpful for children with ADHD. However, moderation and parental guidance are essential to ensure a balanced use of technology.
2. Can Playing Minecraft Enhance Children's Social Skills and Communication Abilities?
Yes, playing Minecraft can enhance children's social skills and communication abilities. The game encourages collaboration and teamwork in multiplayer mode, fostering communication and social interaction. It provides a platform for children to work together, negotiate, and express their ideas, improving social and communication skills.
3. How Does Minecraft Encourage Imagination and Storytelling Skills in Kids?
Minecraft encourages imagination and storytelling skills in kids through its open-world sandbox gameplay. Players can create and design their unique worlds, characters, and narratives. As they build and explore, kids are prompted to think creatively, craft stories around their creations, and share their imaginative adventures with others.
Minecraft is trending these days among kids. Although there are certain things parents need to be wary of, there are also many advantages to allowing your children to play this game!
Also Read:
Fun Video Games for Children
Playstation 3 Games for Kids
Games that Children Can Play with Their Hands