Adorable Ideas for a Green Nursery Baby Room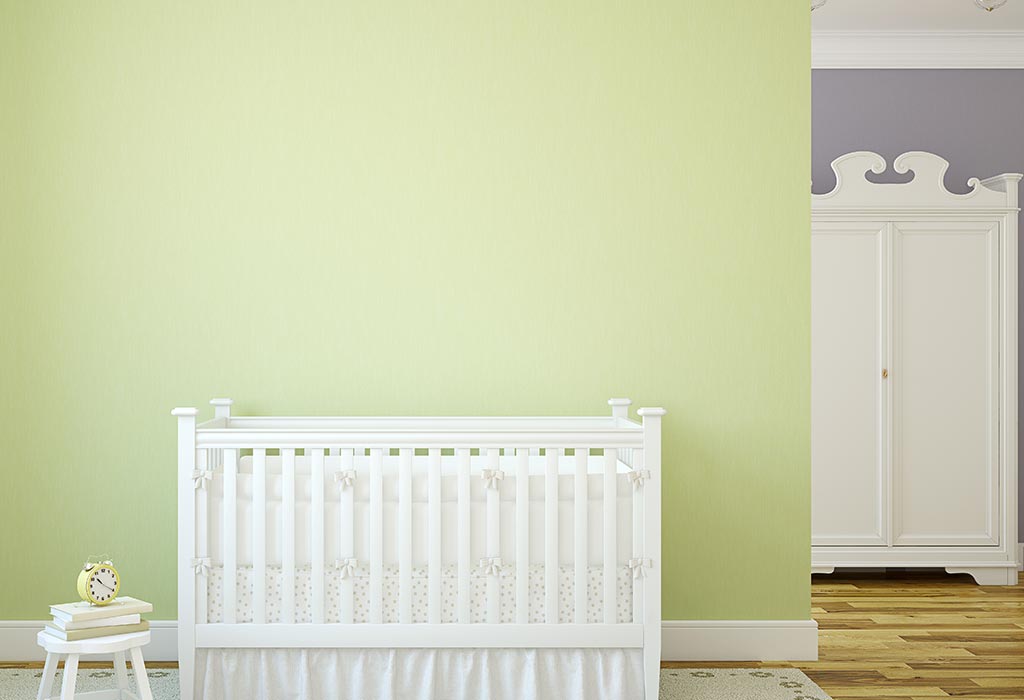 In this Article
Preparation should be fun, creative, and a pleasure to work on. To be clear, we're talking about the nursery makeover. We've put together a list of lovely nursery ideas if you've got a lot on your plate and need some inspiration. This kind of nursery is incredible, and they have no apparent gender features. Green is also a calming hue, making it a good option for a nursery, particularly for new parents who may be overwhelmed. Numerous shades, ranging from olive to jade, enable the creation of a diverse variety of looks and themes for the nursery interiors for your child.
Wonderful Ideas for a Green-themed Nursery Room
Green is becoming increasingly popular as a nursery color, whether you're creating a gender-neutral space or want something new and natural for your child's room. Recent years have seen an increasing number of rainbow-colored nursery products being sold. It has long been known that exposing newborns to this vibrant and adaptable color can help reduce anxiety and enhance their overall well-being.
On the other hand, contrary to popular belief, the calming effects of green are not limited to the pale shades of mint and sage. Colors with a more calming effect on the mind can be achieved using darker greens. They combine the calming influence of nature with the ominous drama of heavily pigmented colors. These are the best of both worlds. Hunting and jade in more subdued forms can make a powerful statement while seeming completely impartial. The more neutral a color appears, the grayer it has.
Thus, here are some green nursery ideas that are certain to inspire you.
1. Wildlife Motifs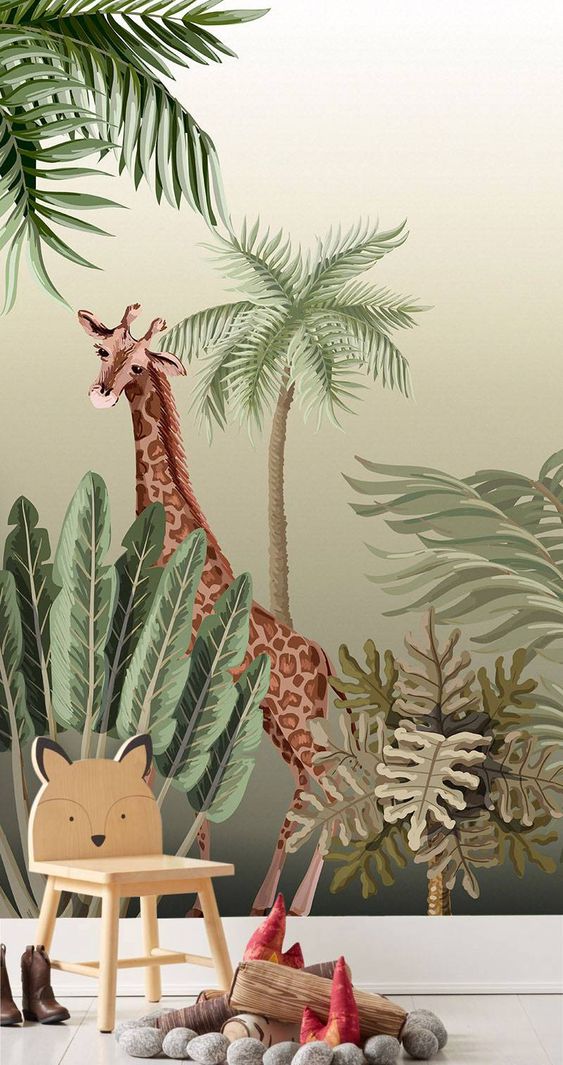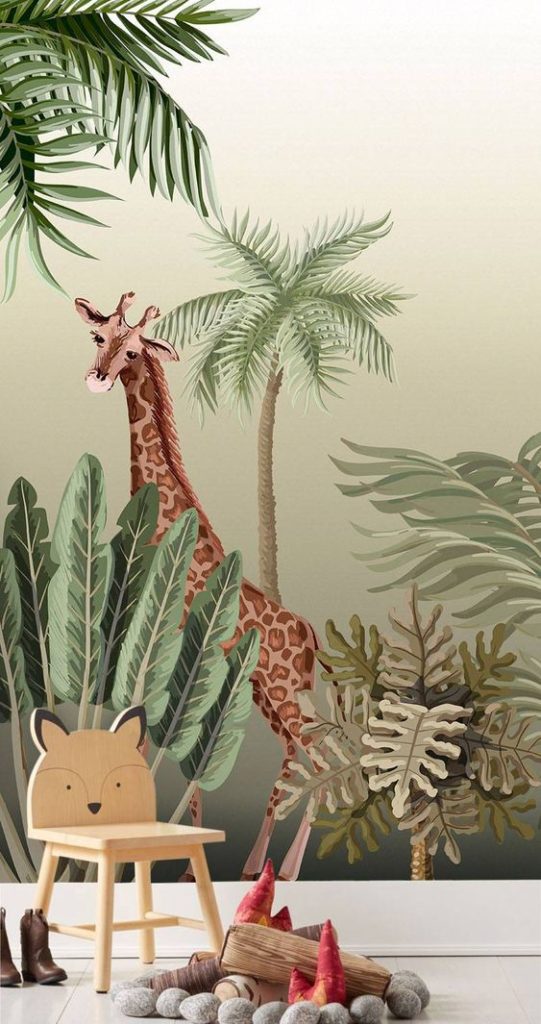 Using a grass-green color with a wildlife motif is a fantastic combination. While the grass green walls provide a beautiful backdrop for the animal art and plush bonfire on display, they also draw attention. Everything you see on your computer screen is available in this peaceful environment.
2. Evergreen Modernism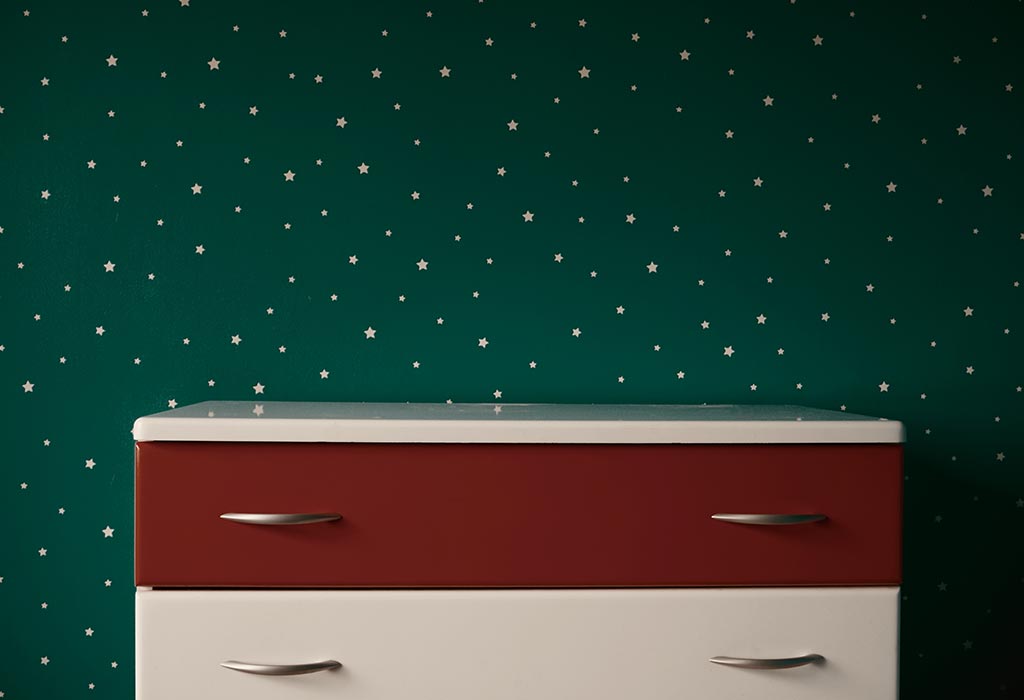 An excellent way to make the walls in your baby's room stand out in bright, natural light is to use a dark green paint color. Because of their uniqueness, evergreen walls enhance the modern space and provide a memorable backdrop for any event.
3. Stunning in Its Simplicity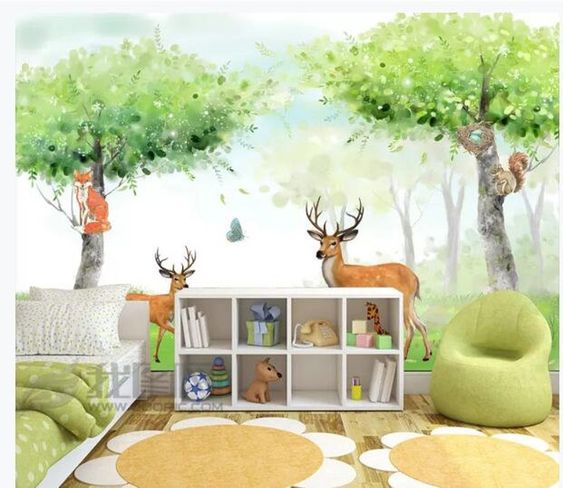 Stunning in its simplicity, tree wallpaper in a green nursery spans the entire wall from floor to ceiling. When used correctly, it can add an air of natural green to the space without making it appear dark or constrained.
4. Transitional Hues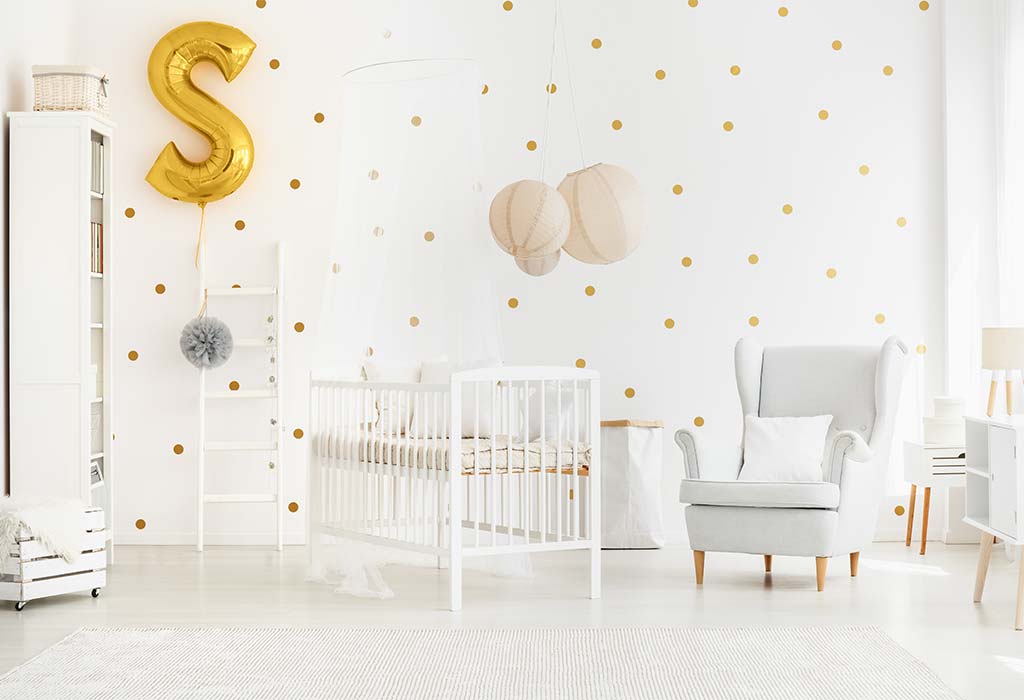 Instead of committing to a complete design, use an accent wall as a transitional item. With a splash of color on one wall and a consistent color scheme throughout, this green nursery achieves the best of both worlds.
5. Flamingo Dance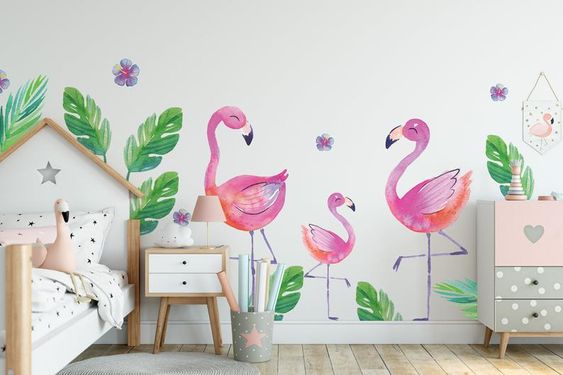 Add a flamingo among bright green palm-leaf wallpaper to complete the look. This nursery's wall art creates a bright, colorful, and cheery ambiance.
6. Green Is Fun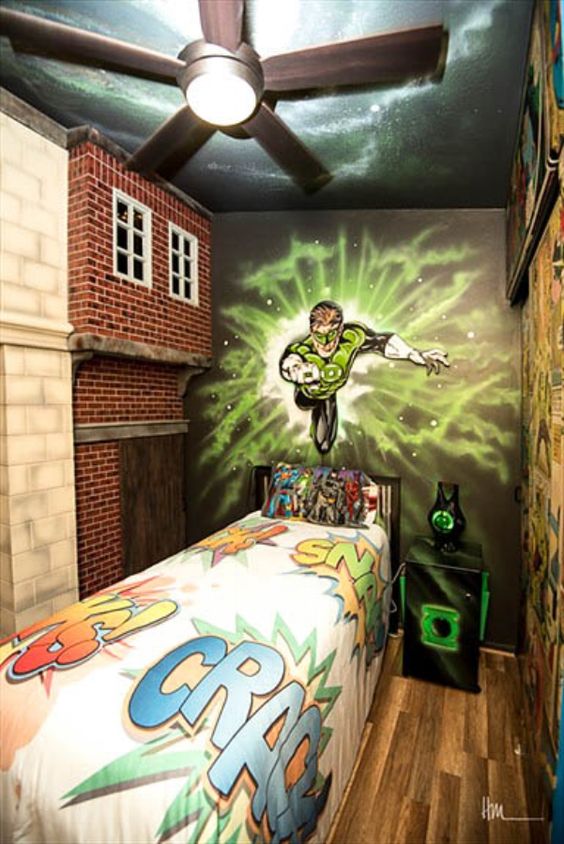 As part of designing your child's nursery, it is essential to keep in mind the idea of fun. In one of our favorite designs, add green comic wall art to make the room fun for your child.
7. Minty Enhancer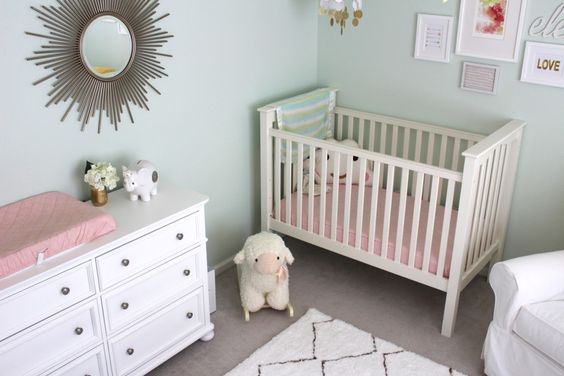 Using mint green-grey nursery décor as a flavor enhancer is an excellent way to keep things fresh. The mint green walls and white furniture can create an eye-catching contrast in your kid's nursery.
8. Beautiful Floral Design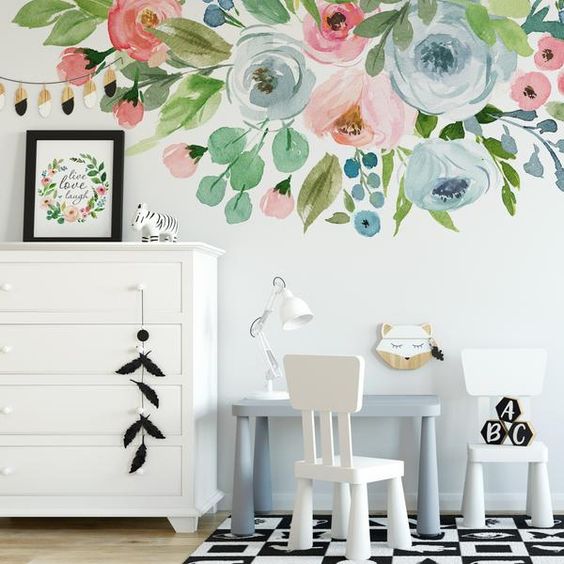 Re-painting your home is not required at this point. If you want a beautiful floral design in your room, you don't need green walls. Floral wall artwork with green leaves can serve as suitable substitutes for painted walls if you're renting or don't want to put in the time and effort to paint your home.
9. Eco-friendly Wallpaper Pattern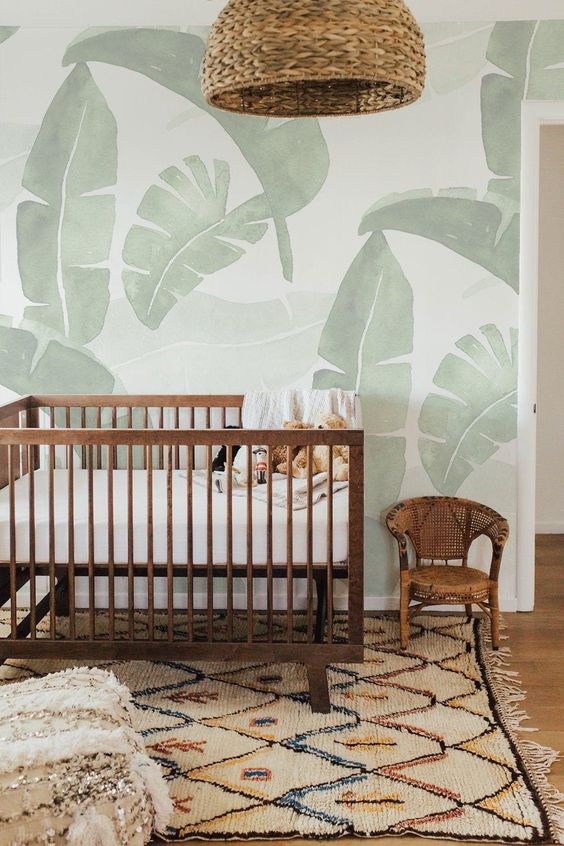 Consider a wallpaper pattern entirely at odds with everything else in your room's design. Green works well in a modern setting with a nod to the past. Even though a banana leaf wallpaper is eye-catching, it comes to life when paired with a room's neutral furniture and accents.
10. Balanced Warm and Cold Tones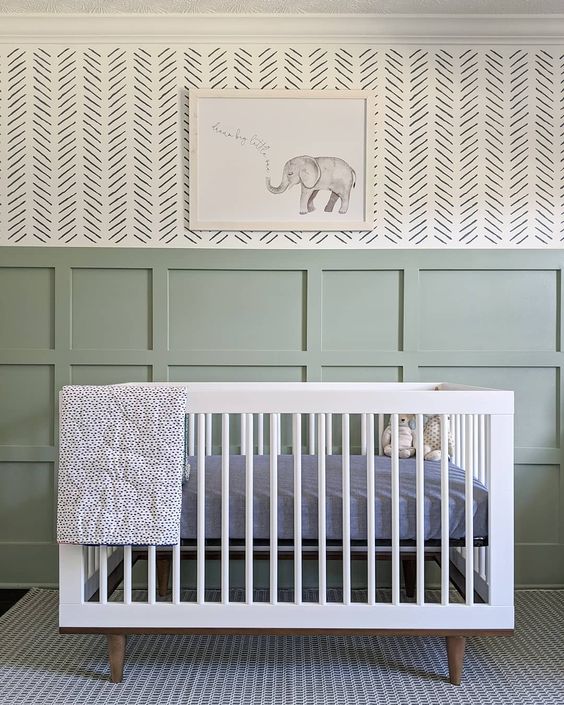 Keep the contrast between the warm and cold tones balanced when designing your compositions. The nursery's green walls contrast nicely with the nursery's pastel colors.
11. Green Desert Theme
We should accept plants in all their forms. When it comes to forest-green nursery ideas, a cactus wallpaper brings home the desert theme.
12. Natural Appearance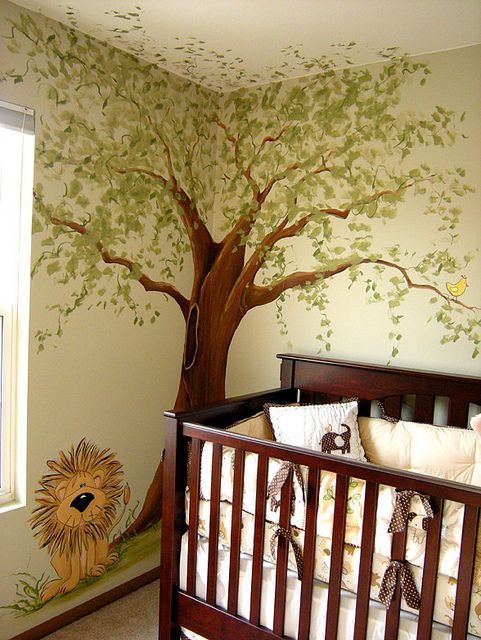 Consider a more natural-looking appearance. Animal and botanical wallpaper works well in a green nursery, just like the light wood.
13. Blue Backdrop With a Floral Pattern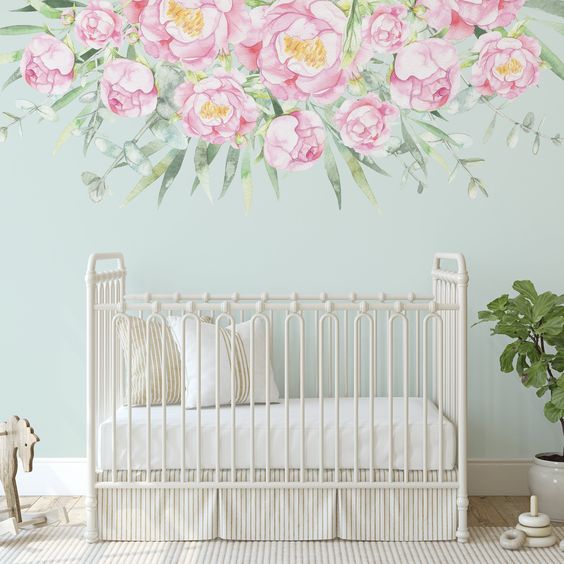 A blue background contrasts sharply with the pink and green motif. The pastel blue walls in this nursery are painted in pink and green floral art, creating a stunning contrast to the calm and tranquil backdrop.
14. Sage and Peach Paradise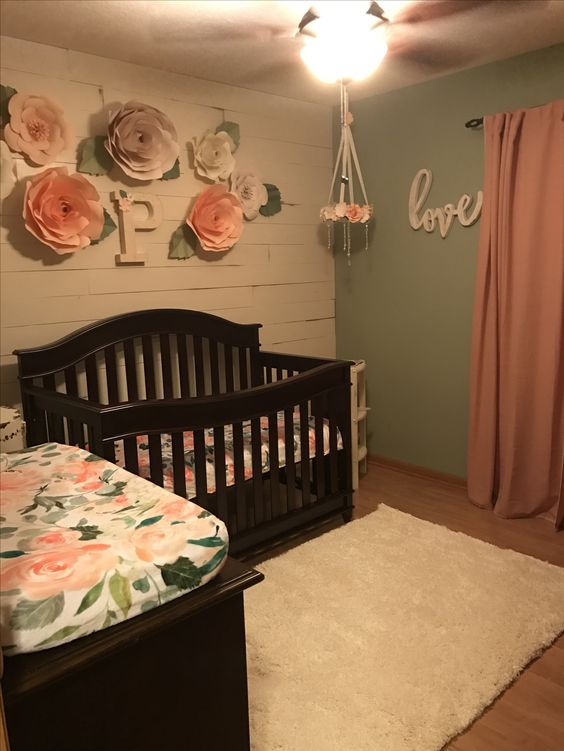 Peachy details add a soft touch to the serene sage green nursery wall décor. It can cover the entire room from top to bottom, encompassing even the trim in its opulent embrace without overwhelming the overall effect.
15. Vibrant Color Scheme With Green Accents
Adding green touches to a black and white nursery renders a new degree of elegance to the space. As a result, the drama is brought to the foreground while preserving a contemporary, gender-neutral aesthetic.
16. Stark Contrast Between Black and White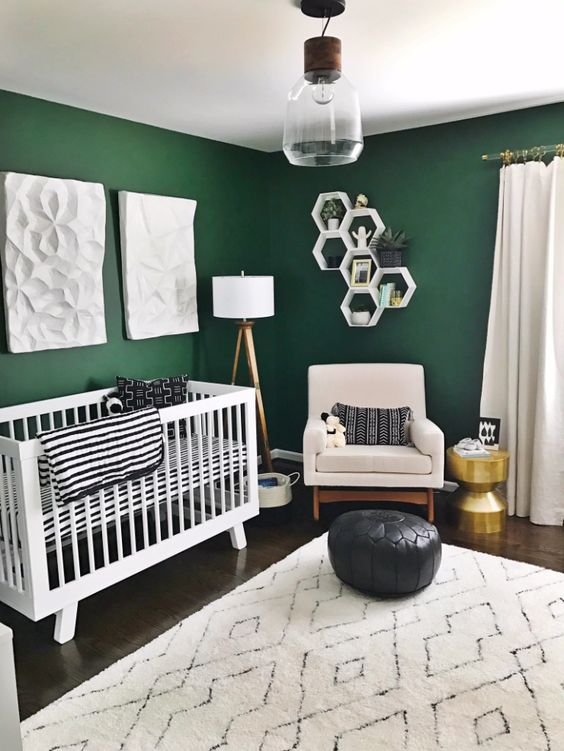 There is a strong emphasis on black and white and their bold usage throughout the design. Does your taste go toward bold hues? The lush forest-green walls contrast nicely with the white and black furniture and accessories, giving an undeniable sense of bold refinement.
17. Cacti and Blooms Nursery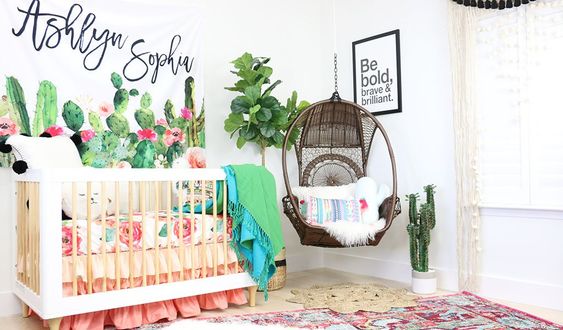 For anyone looking to add some color to your child's nursery with succulents and flowering plants, Bloom and Cactus theme is the way to go about. Inspired by blossoming flowers and leafy branches, you can design an eye-catching cactus-print wall for your kid's room.
18. A Summer Break to Re-energize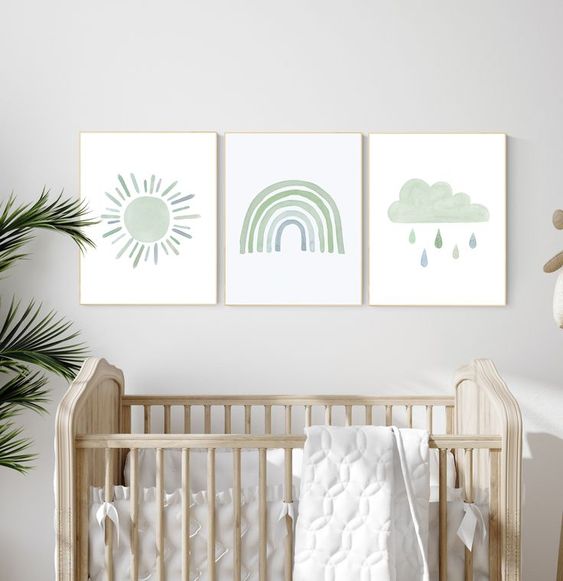 Add some of your soft summer colors and a cute rainbow design to enjoy the visions of summertime pleasure.
Decide what color scheme you want for the baby's room! Look out the window! Imagine how much further you could go if you had more motivation. These lovely green nursery décor should be abundant in various hues and patterns.
Also Read:
Gender-Neutral Nursery Ideas
Woodland Themed Nursery Ideas
Tips and Ideas for Nursery Organization