6 Flowering Plants to Brighten Up Your Home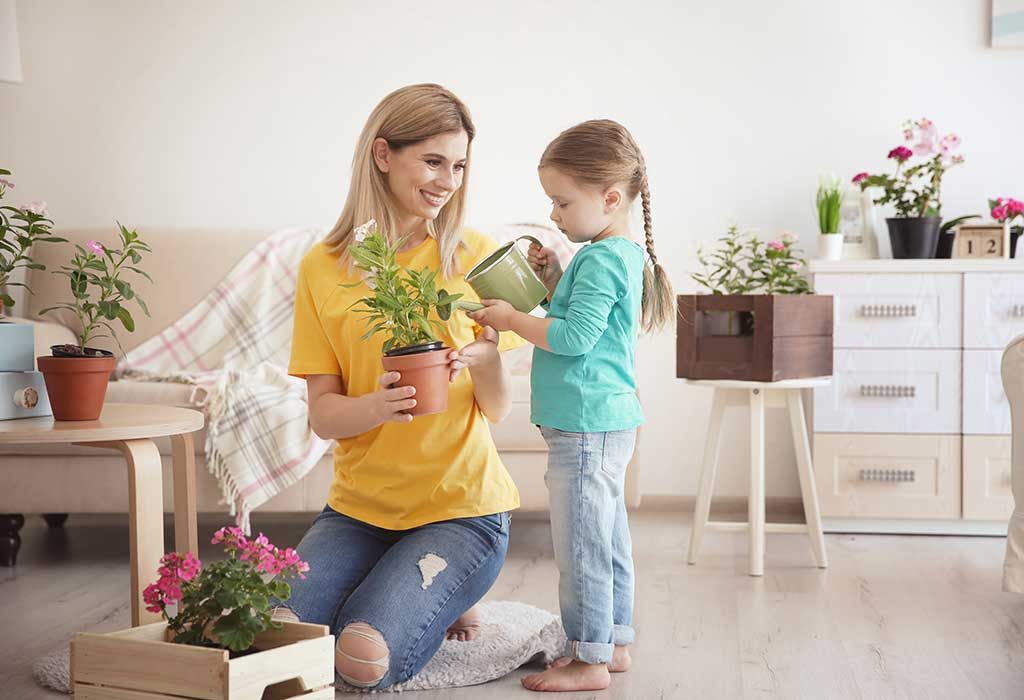 In this Article
The bright, beautiful, and comfortable days of autumn have taken a back seat, living its full term & giving us all hope for new beginnings. While most of us enjoy this transition from slow-paced autumns to happening winters, some may find it dull and dreary. And that dull spirit of yours may even be reflected in your house. With closed doors and windows, and no sunlight sneaking in, your house will miss the spark it needs to be called a perfect home. So, what can you do to enliven your space? Simple, deck up your space with plants! Wait, we are not the only one suggesting it; every millennial out there is choosing plants, perhaps subconsciously trying to channel their grandmother's garden (and not just the holy Tulsi plant), to decorate their simple abode! So, how can you not follow this trend? You can get them too!
6 Plants That You Should Bring Your Home Now
Read on to find out which plants you should buy to make your house a pretty place!
1. Petunia
The petunia plant is native to South America, and among other reasons, why you'll love it the most is because it's an annual flowering plant. You can get this plant in a wide range of colours. Although this plant prefers thriving in its natural habitat, i.e. outdoors, in containers, flower beds, or window boxes, it wouldn't mind lighting up your house planted in pots. All you have to do is give it lots of water, sunlight, and love!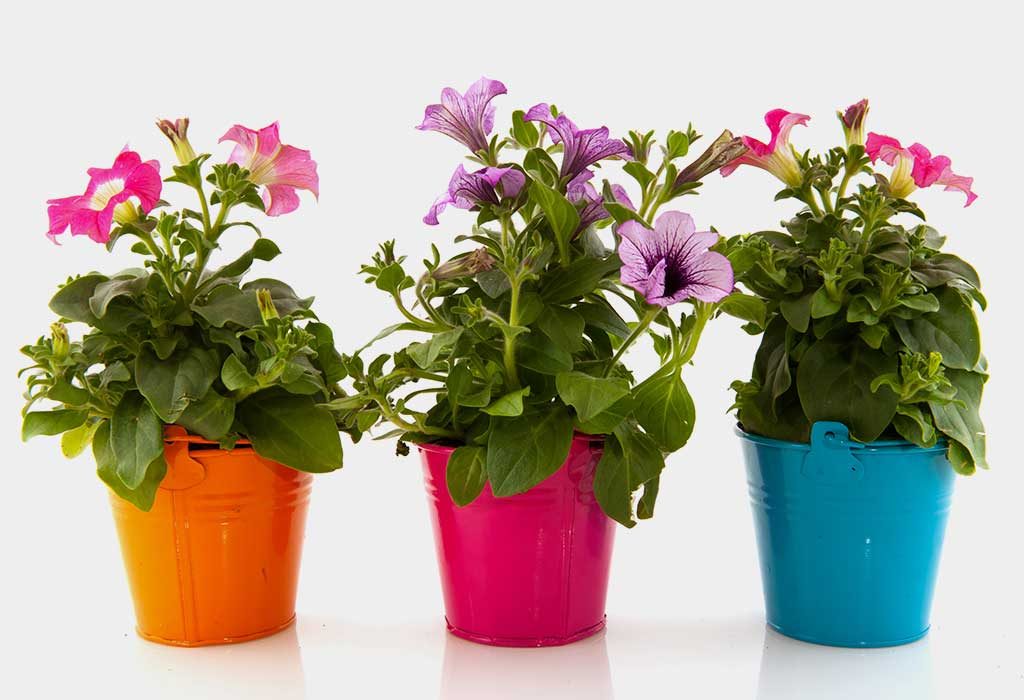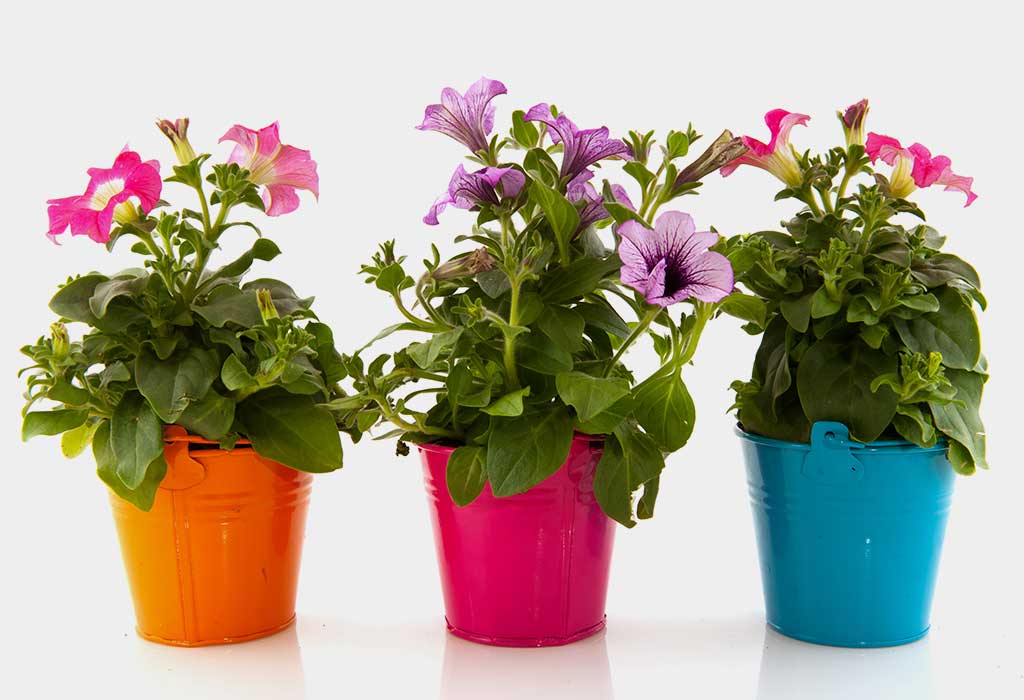 Petunias have trumpet-shaped flowers and come in a wide variety. If you want to grow this beautiful flowering plant indoors, opt for planters or hanging baskets and meet its light requirements; otherwise, it won't blossom. Its seeds need light and warm temperature to germinate – do not cover the seeds with soil; sprinkle them on well-drained soil and pat them down lightly. Also, make sure that the container has enough holes to let the excess water seep away. Water it frequently and keep the plant in the sunniest spot of your house as it needs 5 to 6 hours of basking in the sun, daily.
2. Lavender
Lavender reminds us of bright purple flowers against a green backdrop, its breathtaking scent, and its umpteen uses – there are so many reasons why we get attracted to this example of nature's delight. Lavender is a popular flowering herb with an aroma that will leave you enchanted. It requires ample sunlight to grow but that doesn't mean it can't be grown or taken care of indoors. You can buy potted lavender from a nursery or online, and deck up your space. However, lavender likes it sunny, so keeping it at your window sill and giving it maximum sunlight would be a better choice. Buy it soon and let its fragrance fill in your home & heart.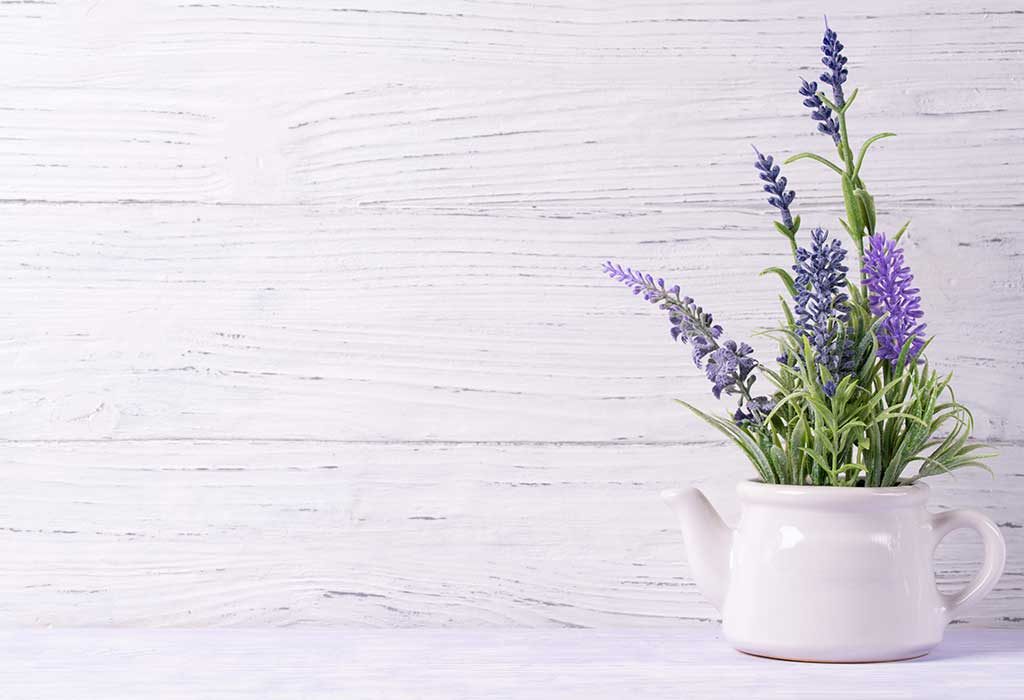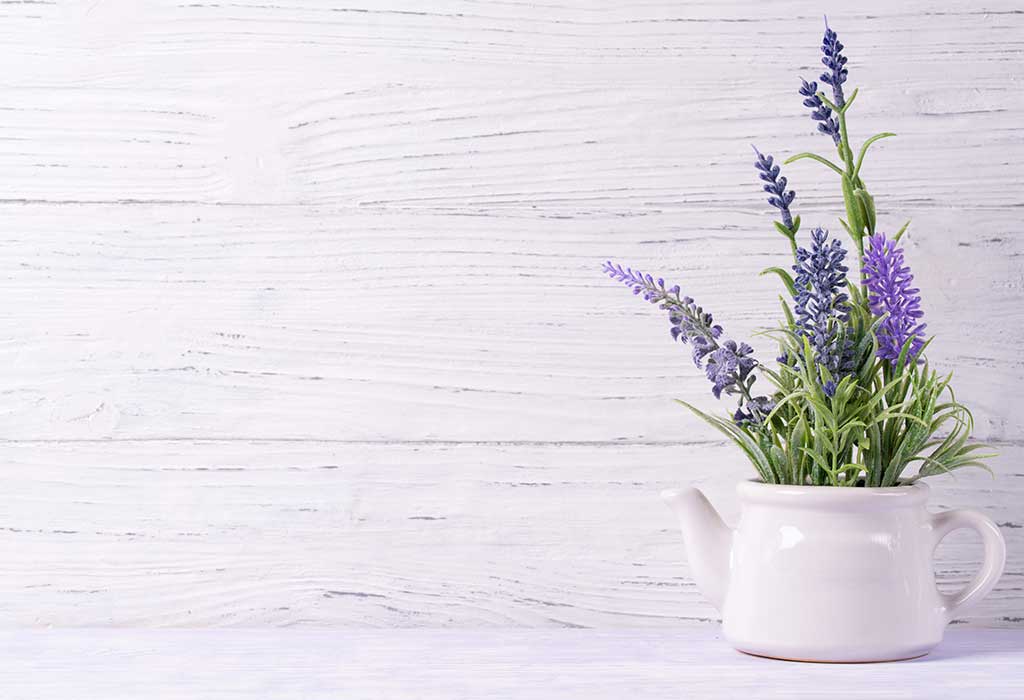 3. Moon Cactus
While talking about indoor plants, it's hard to not include cacti, right? Yes, maybe it looks a bit too prickly and lifeless, but don't underestimate the power of a moon cactus; its bright colours will instantly win you over. You can find the moon cactus in bright colours – orange, red, or yellow. And the best part is that if you are forgetful (i.e. if you forget to water your new plants), this plant won't mind.
The moon cactus does not require any special attention and would be a great fit for you if you are new to gardening. Growing and taking care of this plant is extremely easy. It requires a minimal amount of water to thrive; if you have a young plant, it will require a tiny bit of water in winter. Also, don't subject it to direct sunlight; keep it on your window sill, letting it enjoy bright but indirect sunlight. If you don't want to go through the process of growing it, you can always buy a potted moon cactus. It is very popular and is easily available in nurseries and online. The moon cactus is a low-maintenance, radiant plant and will surely make your house look colourful.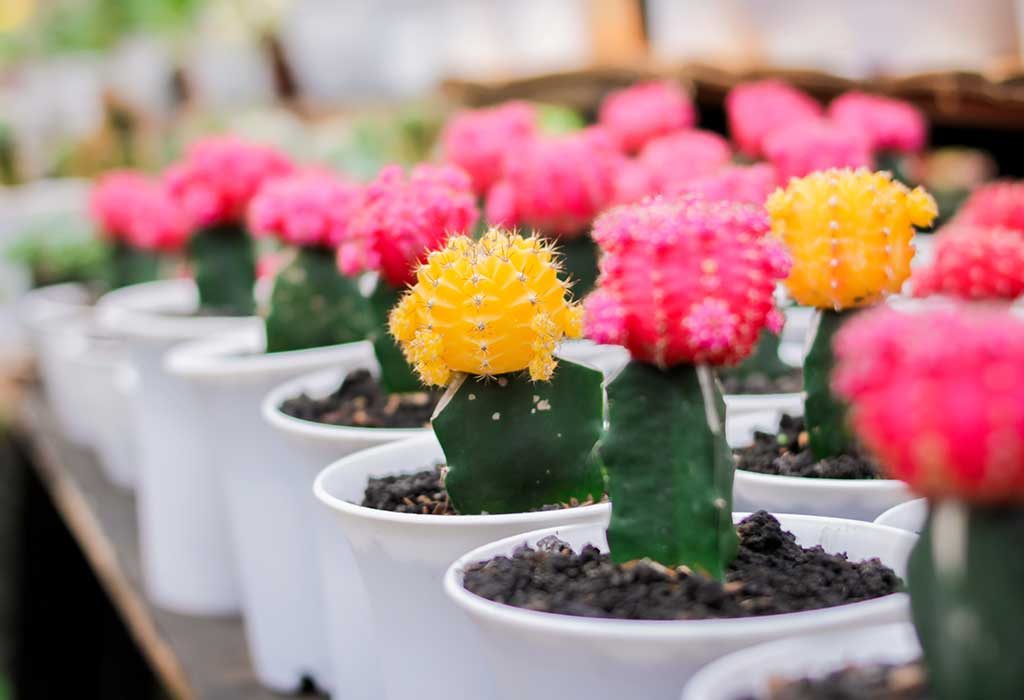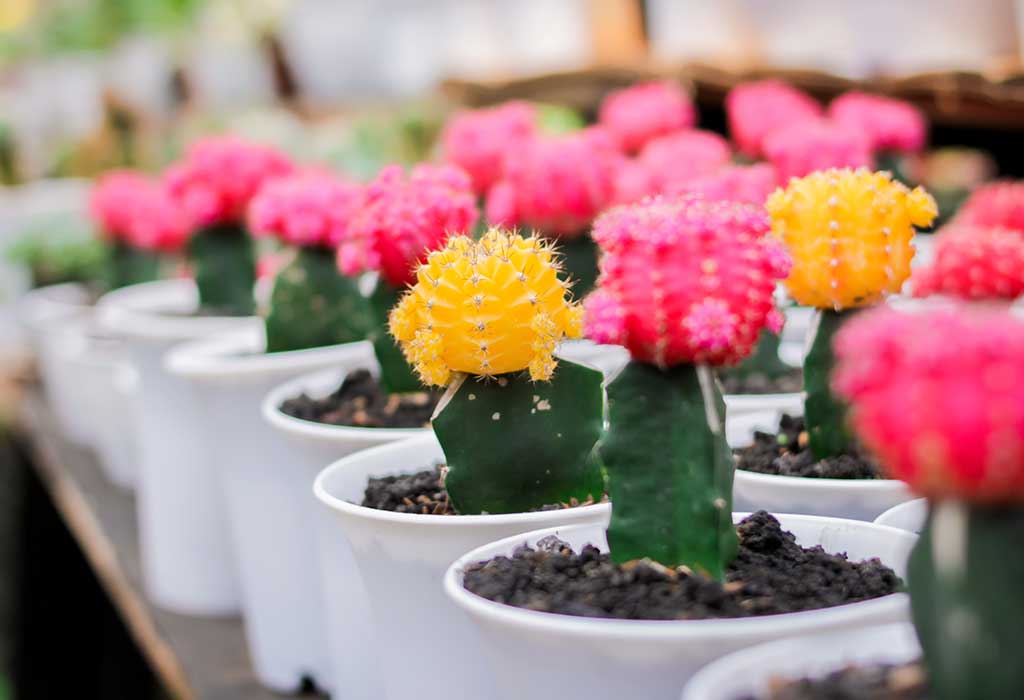 4. Poinsettia
Christmas is around the corner, so how could we skip one of the best Christmas houseplants? The poinsettia is an ideal pick for winter. If it's been a long while since you've organized your centre table and it has only that lifeless crystal tortoise sitting on it, your living room needs a change. Get a poinsettia and place it on your centre table. The plant will be happy being your focus of attention and will make you even happier!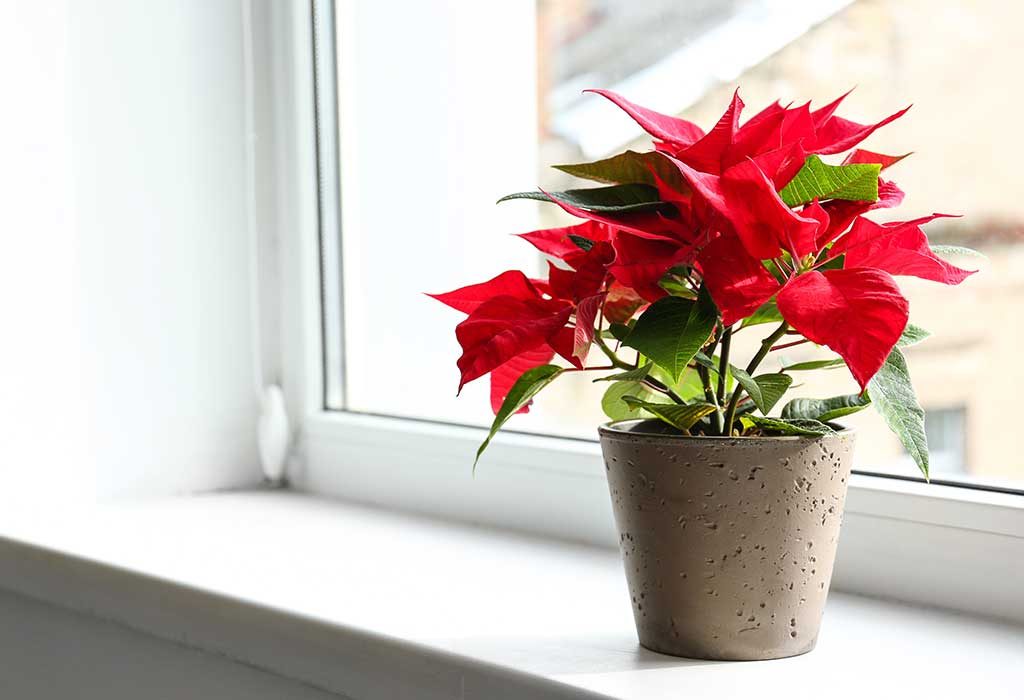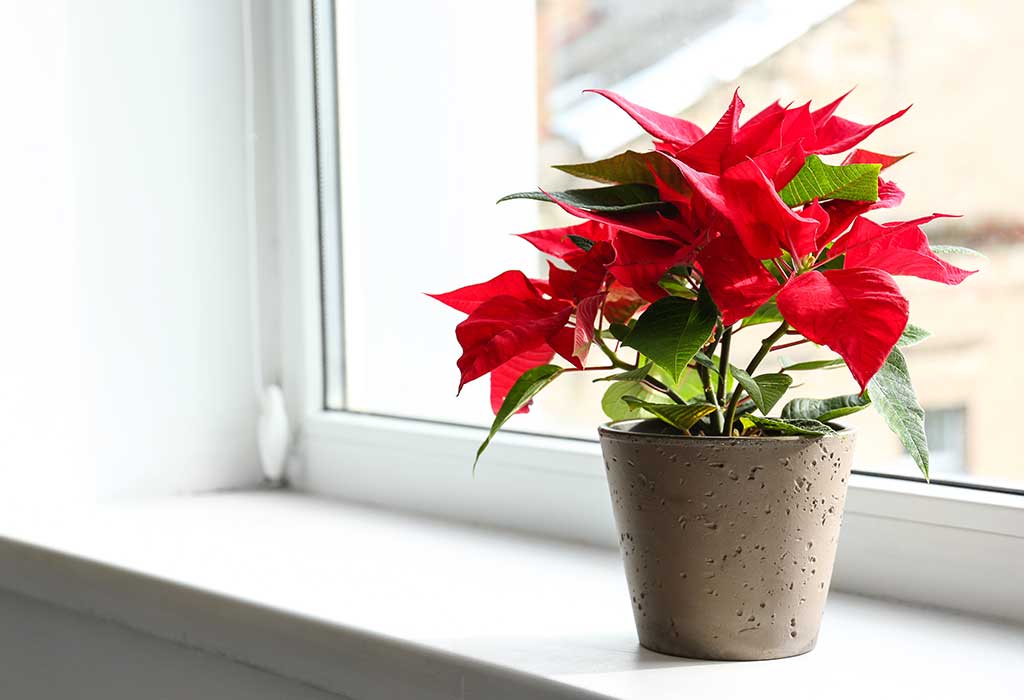 You can also place it on a window sill that attracts daylight because it needs warmth and light, too. During winter, place the plant in bright light. A good rule of thumb with regards to watering the plant is to check its soil; water the plant when the soil is dry. The poinsettia needs water but that doesn't mean you drench it completely. Keep a good balance and this cheerful festive plant will bring the mood of festivity into your house.
5. Jasmine
This cute, pretty flower is perfect to beautify your house this winter. The fragrance of white flowers of the jasmine plant is refreshing, not to mention intoxicating, such that once you get this plant home, you'll never want to let go of it. When buying this plant, go for Jasminum polyanthum, as it is the easiest to maintain indoors and would make for an excellent houseplant.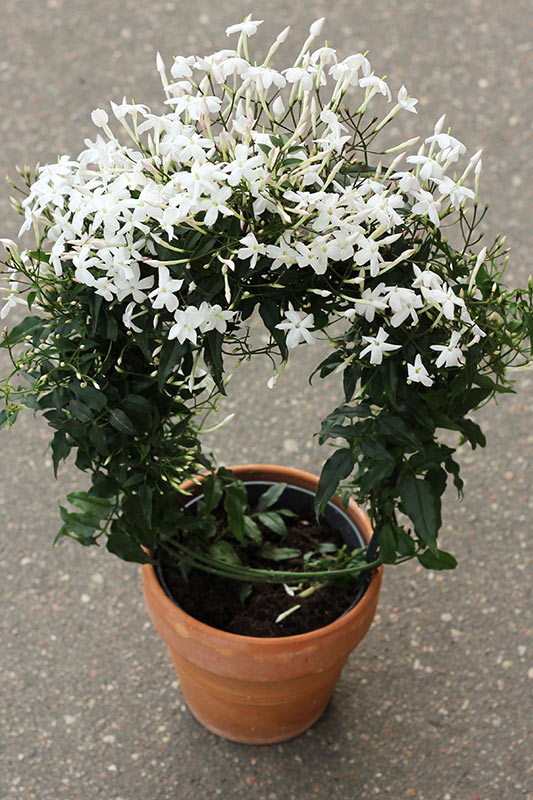 The jasmine plant typically blossoms in spring and continues to blossom in the summer season, but it can also bloom in winters if given plenty of light. If you already have bought this plant, here is how you can take care of it. The indoor jasmine plant needs a cool temperature & light, too, so keep it on a sunny window. The soil for this plant needs to be porous and should remain moist throughout the year. When growing jasmine indoors, make sure you prune the plant for it to have a long life. Take good care of the plant and it will blossom.
6. Anthurium
To spruce up your home with something exotic, get the 'anthurium' plant. The anthurium is one of the most sought-after plants. It looks exotic and can brighten the dullest corners of your living room. It is an indoor plant and flowers year round, making it an ideal choice to beat the winter blues. If you don't have a green thumb yet, consider buying this plant. All you need to remember to keep this plant flourishing is watering it regularly (but moderately) and keeping it in a place that receives indirect sunlight. The anthurium can also purify the air inside your house. Does that make it your first preference among other indoor plants? If yes, get one now and keep it on your window sill.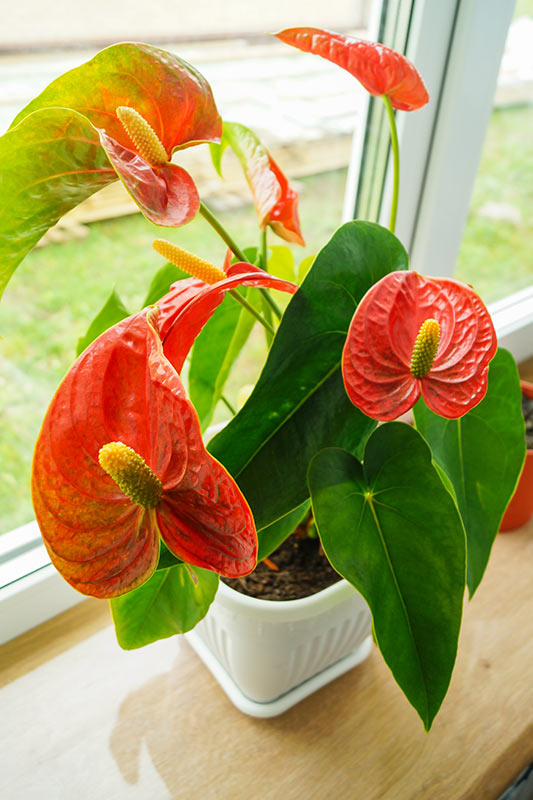 There you have it – six plants to bring some light and life into your home! Initially, taking care of them will be difficult for you, if you have never owned a plant before. You may even give a few of these plants a near-death experience, but believe us, the whole experience will make you responsible more than ever. You are going to have one good time, watering these plants, pruning them (if need be), and watching them grow.
Also Read:
Houseplants Every Home Must Have
Effective Cleaning Hacks Using Daily Household Things
Interesting Nature Inspired Home Decor Ideas
Tips to Declutter Your Home