80 Most Encouraging Growth Mindset Quotes for Kids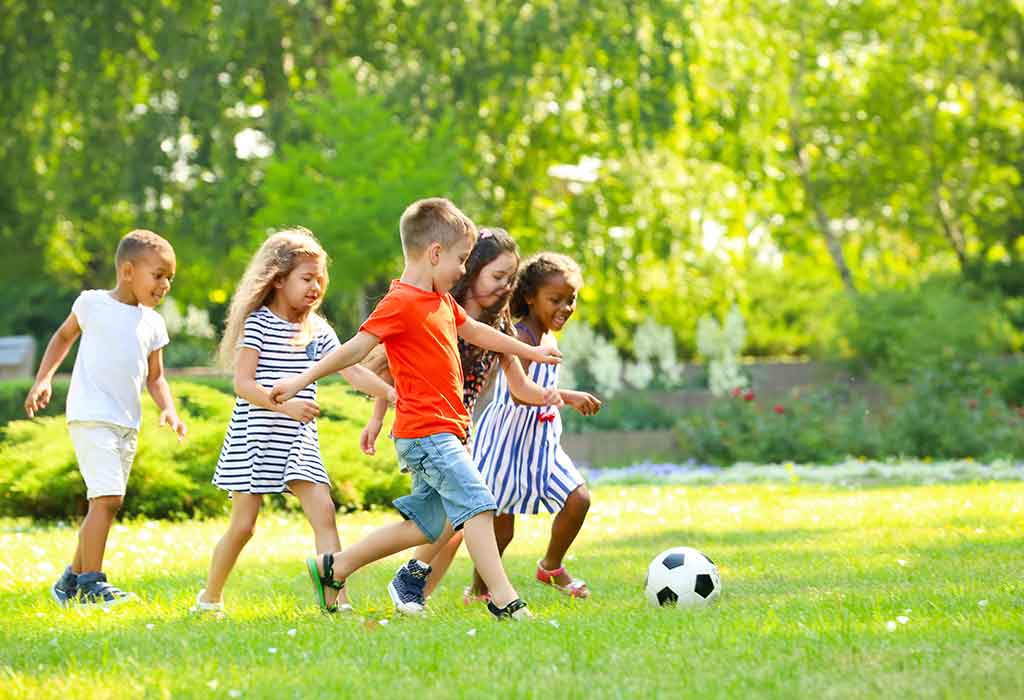 A
growth mindset
for learning can help embrace their mistakes and face challenging problems that help focus on individual growth and the right path. Intelligence can be cultivated through hard work and
reading Quotes
as compact forms of big ideas. While some children naturally adopt a growth mindset, others need to be inspired with purposeful and well-planned quotes that uphold growth mindset concepts and ideas.
Benefits of Growth Mindset Quotes for Children
Daily inspirational quotes used by families, teachers, and mentors can help children keep going and persevere under difficult circumstances.
Focusing on the words of inspirational quotes and acting on them can improve your mood and state of mind.
Inspirational quotes can encourage and give you more energy to act promptly when you need a little assistance to act.
Famous people have shared their wise words of wisdom in their quotes that can help make a difference in the lives of children.
A kind quote may inspire you to follow your goals. This may encourage a child to become good at heart and stay happy.
Inspiration quotes can keep the darkness at bay by brightening up your life. They help us stay motivated and never give up in the face of failure or a difficult situation.
Students stay inspired to learn with the right growth-mindset quotes that help them move out of their comfort zone, understand their full potential and explore their capabilities.
80 Best Growth Mindset Quotes for Kids to Help Them Grow
"Once your mindset changes, everything on the outside will change along with it." – Steve Maraboli
"You have to apply yourself each day to becoming a little better. By becoming a little better each and every day, over a period of time, you will become a lot better." – John Wooden
Every problem is a gift. Without them, we wouldn't grow. – Tony Robbins
"Nothing will work unless you do." – John Wooden
"Great works are performed, not by strength, but by perseverance." – Samuel Johnson
"Believe you can, and you're halfway there." – Theodore Roosevelt
"Test scores and measures of achievement tell you where a student is, but they don't tell you where a student could end up." – Carol Dweck
We will either find a way or make one! – Hannibal
"If you find a path with no obstacles, it probably doesn't lead anywhere." – Frank A. Clark
"Do not judge me by my successes, judge me by how many times I fell and got back up again." – Nelson Mandela
"The problem is not the problem. The problem is your attitude about the problem." – Jack Sparrow
"The two most important days in your life are the day you're born, and the day you discover why." – Mark Twain
"I can accept failure; everyone fails at something. But I can't accept not trying." – Michael Jordan
"Failure is an important part of your growth and developing resilience. Don't be afraid to fail." – Michelle Obama
"Many of life's failures are people who did not realize how close they were to success when they gave up." – Thomas Edison
"Whether you think you can or you think you can't, you're right." – Henry Ford
"Always do what you are afraid of doing." – Ralph Waldo Emerson
"Inside of every problem lies an opportunity." – Robert Kiposaki.
"All things are difficult before they are easy." – Thomas Fuller
"Just because you haven't found your talent yet doesn't mean you don't have one." – Kermit, the Frog
"Prove by 1% a day, and in just 70 days, you're twice as good." – Alan Weiss
"Make each day your masterpiece." – John Wooden.
"May your choices reflect your hopes, not your fears." – Nelson Mandela
"Attitude is a little thing that makes a big difference." – Winston Churchill
"Life is 10% what happens to you and 90% how you react to it." – Charles Swindoll
"Get so busy improving yourself that you have no time to criticize others." – Chetan Bhagat
"Believe you can, and you are halfway there." – Theodore Roosevelt
"I am always doing what I cannot do yet. In order to learn how to do it." – Vincent Van Gogh
"In the middle of difficulty lies opportunity!" – Albert Einstein
"Would you like me to give you a formula for success? It's quite simple, really. Double your rate of failure." – Thomas Watson
"Challenges are what make life interesting. Overcoming them is what makes life meaningful." – Joshua J. Marine
"Anyone who stops learning is old, whether at twenty or eighty. One who keeps learning stays young." – Henry Ford
"The quieter you become, the more you can hear." – Ram Dass
"We are each gifted in a unique and important way. It is our privilege and our adventure to discover our own special light." – Mary Dunbar
"There are three musts that hold us back: I must do well. You must treat me well. And the world must be easy." – Albert Ellis
"Certainty is a cruel mindset. It hardens our minds against the possibility." – Ellen Langer
"What does not destroy me, makes me stronger."– Friedrich Nietzsche
"What doesn't kill you makes you stronger."– Kelly Clarkson
"Failure is success if we learn from it."– Malcolm Forbes
"The secret of getting ahead is getting started."– Mark Twain
"If you can't make a mistake, you can't make anything."– Marva Collins
"Courage doesn't mean you don't get afraid. Courage means you don't let fear stop you." – Bethany Hamilton
"Courage is like a muscle. We strengthen it when we use it." – Ruth Gordon
"It takes courage to grow up and become who you really are." – E.E. Cummings
"Being challenged in life is inevitable, being defeated is optional." – Roger Crawford
"We must get our hearts broken sometimes. This is a good sign of having a broken heart. It means we have tried for something."– Elizabeth Gilbert
"You miss 100% of the shots you don't take." – Wayne Gretzky
"You have not failed unless you have quit trying." – Gordon B. Hinckley
"Learn from your mistakes. Take responsibility and forgive yourself." – Ariana Grande
"You can't be afraid to fail. It's the only way you succeed. You're not gonna succeed all the time, and I know that." – Lebron James
"Don't tell me how talented you are. Tell me how hard you work." – Arthur Rubenstein
"Don't be too timid and squeamish about your actions. Al life is an experiment." – Ralph Waldo Emerson
"The greatest mistake you can make in life is to be continually fearing you will make a mistake." – Elbert Hubbard
"The future belongs to those who believe in the beauty of their dreams." – Earl Nightingale
"All our dreams can come true if we have the courage to pursue them."– Walt Disney
"Success is the ability to go from one failure to another with no loss of enthusiasm." – Winston Churchill
"Don't watch the clock; do what it does; keep going." – Sam Levenson
"Strive not to be a success, but rather to be of value." – Albert Einstein
"It does not matter how slowly you go so long as you do not stop." – Confucius
"We find comfort among those who agree with us, and growth among those who don't." – Frank A. Clark
"It's not that I'm so smart, it's just that I stay with problems longer."– Albert Einstein
"The very best thing you can do for the whole world is to make the most of yourself." – Wallace Wattles
"I am not afraid of storms, for I am learning to sail my ship." – Little Women
"Most people never run far enough on the first wind to find out they've got a second. Give your dreams all you've got, and you'll be amazed at the energy that comes out of you." – William James
"There are better starters than me, but I'm a strong finisher." – Usain Bolt
"Genius is one percent inspiration and ninety-nine percent perspiration."– Thomas Edison
"The only thing that overcomes hard luck is hard work." ­– Harry Golden
"A challenge only becomes an obstacle when you bow to it." – Ray Davis
"Nobody cares how much you know until they know how much you care." – Teddy Roosevelt
"Go confidently in the direction of your dreams. Live the life you have imagined." – Henry David Thoreau
"Take the first step in faith. You don't have to see the whole staircase; take the first step." – Martin Luther King
"A journey of a thousand miles begins with a single step." – Lao Tzu
"Life is not about waiting for the storms to pass… it's about learning how to dance in the rain." – William Shakespeare
"If not now, when? If not here, where? If not me, who?" – Steve Geiger
"Keep your face to the sunshine, and you cannot see a shadow." – Helen Keller
"It is not length of life, but depth of life that matters." – Ralph Waldo Emerson
"Our greatest glory comes not from never falling, but rising every time we fall." – Confucius
"Don't let what you cannot do interfere with what you can do." – John Wooden
"Whatever the mind can conceive and believe, it can achieve." – Napoleon Hill
"You must be the change you want to see in the world." – Mahatma Gandhi
Positive growth mindset quotes for kids throw light on the power of the mind, and it can also help them develop a positive attitude towards life and aim for the stars. Children learn to be strong, fearless, and open to innovative ideas and challenges with these growth mindset quotes that can help them fulfill their dreams and ambitions.
Also Read:
Success Quotes for Children
Educational Quotes for Kids
Smile Quotes for Children