8 Tips to Make Bathing Your Twins Easier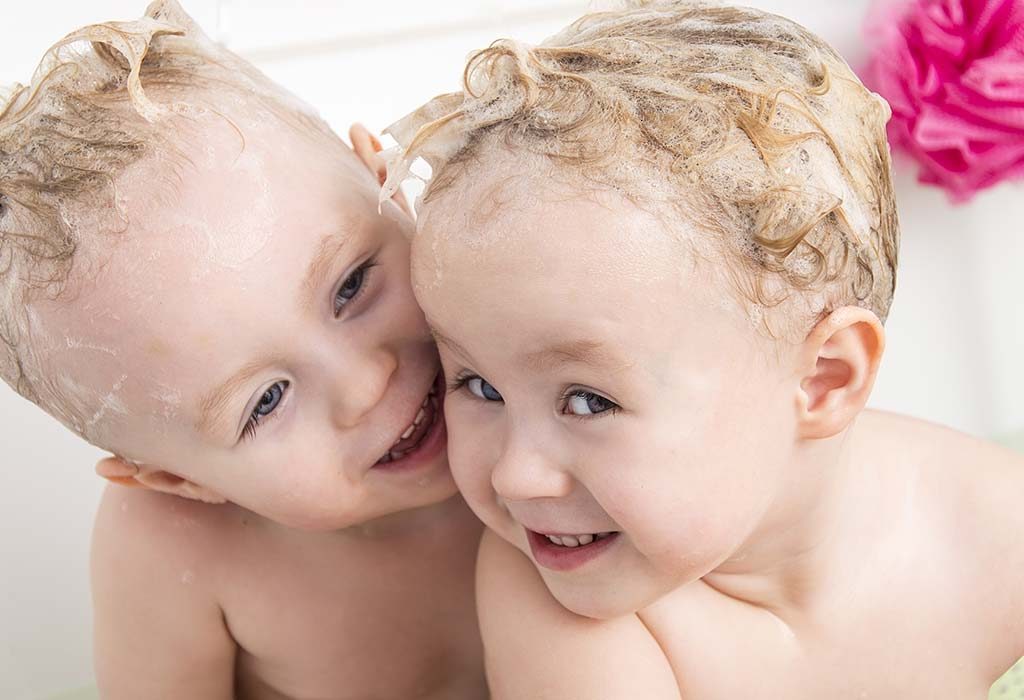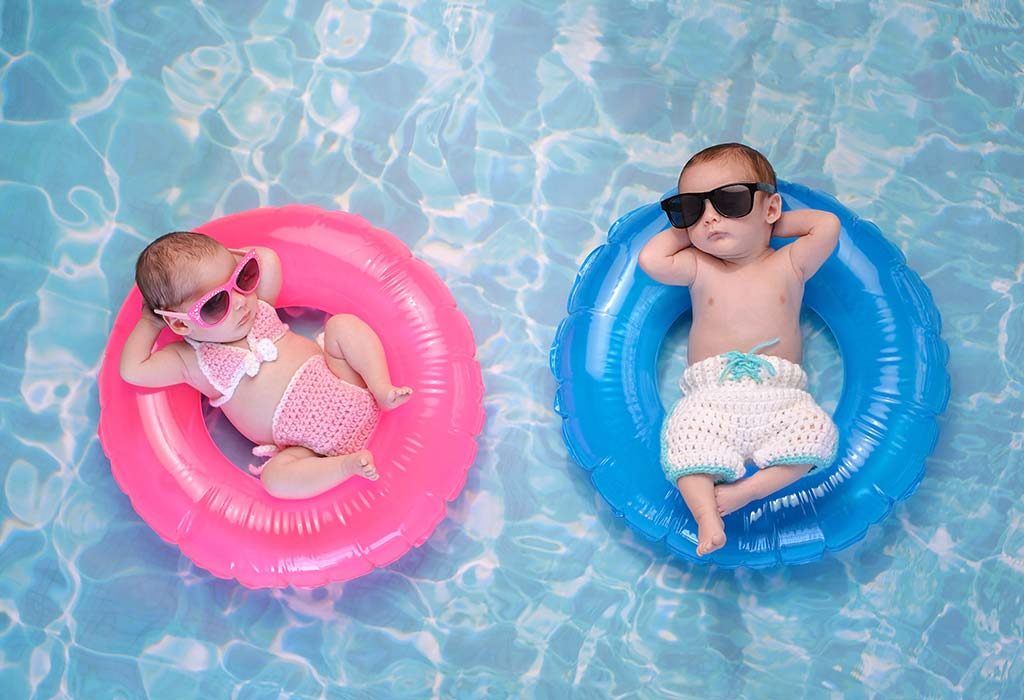 Many parents find bath time the least favourite of all their parenting duties. Handling twins in the bath at the same time can get tricky. Read on to know how you can make bath time easier and fun for you and your twins.
Essential Things You Will Need for Bathing Twins
1. Making a List
It is best to figure out first what you will need and keep those things within reach. This list might be a little long but think the process through so that you do not miss anything.
2. Towels
Keep at least one towel for each kid and another one for yourself or the floor or even both. You could also consider having hooded towels so that you can keep the baby bundled.
3. Washcloths
You could have at least one for a kid and an extra one.
4. Soap/ Shampoo
The best kind to use are the ones that are tear-free. If your little kid has dry skin, then check with a doctor before using them.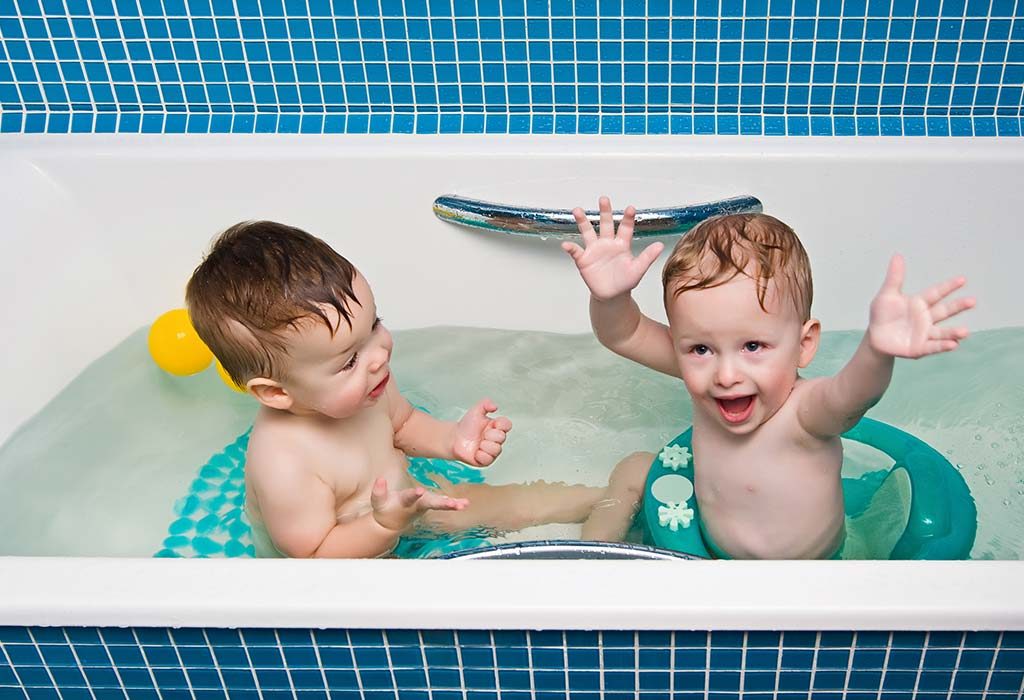 5. A Stack of Disposable Plastic Cups
The worst thing that could happen when they take a bath is pooping in the tub. When this happens, you can fish it out with the help of a cup and then just dump it in the toilet and drain and sanitise the tub. Wash out the bath cups as much as you can. You could even consider doing this with a toy cup.
6. Toys
Toys are a very good distraction for kids of all ages. These would really help as they will keep your twins distracted for a while.
7. Bath Accessories
You could use a little sling to hold all the bath accessories kept near the tub. Some people also use a laundry bag.
8. Diapers and Pyjamas
You should also have the pyjamas and the night-time diapers nearby.
How to Bathe Twins?
Here are some tips for bathing newborn twins.
1. Get Your Supplies Ready Before You Start With Bath Time
First, you should assemble all the supplies, and keep them within arm's reach. You can then fill the bathtub. Keep both of them prepared and place them in a bouncy seat or something similar so that they are secure. The other kid rests comfortably when you are bathing one. You should always keep an eye on the other kid when you are bathing one.
2. Invest in Baby Bath Supports
Baby bath supports can be anything like foam support that lies at the bottom of the baby bath or even a fancier sling type that holds babies in something like a bouncy chair without the bounce. These methods are a much safer way to bathe one or more kids and will also allow you to bathe them hands-free. When your babies get a little older, you can continue using the support or just let them play freely. But you should still be careful and must never leave them in a room or turn your back on them.
3. Get a Really Long Bath Mat
For twins, ordinary bath mats are not long enough especially if they are able to sit up by themselves. The bath might get very slippery. This is why, for safety purposes, either bathe one kid at a time or invest in a longer bath mat that will cover most of the length of the bath. Ensure that the babies' bathwater is not too hot, and you only need to fill it with a few inches of water. To test the water, you could either use your elbows or a temperature sensor.
4. Double the Fun in the Tub
Bathing babies is not just about keeping them clean; it is also a time to relax and have fun. You should learn to have fun with your little kids by playing simple games with water. You could also add some bath toys. You could make use of this valuable time to spend a few minutes talking and playing with the kids.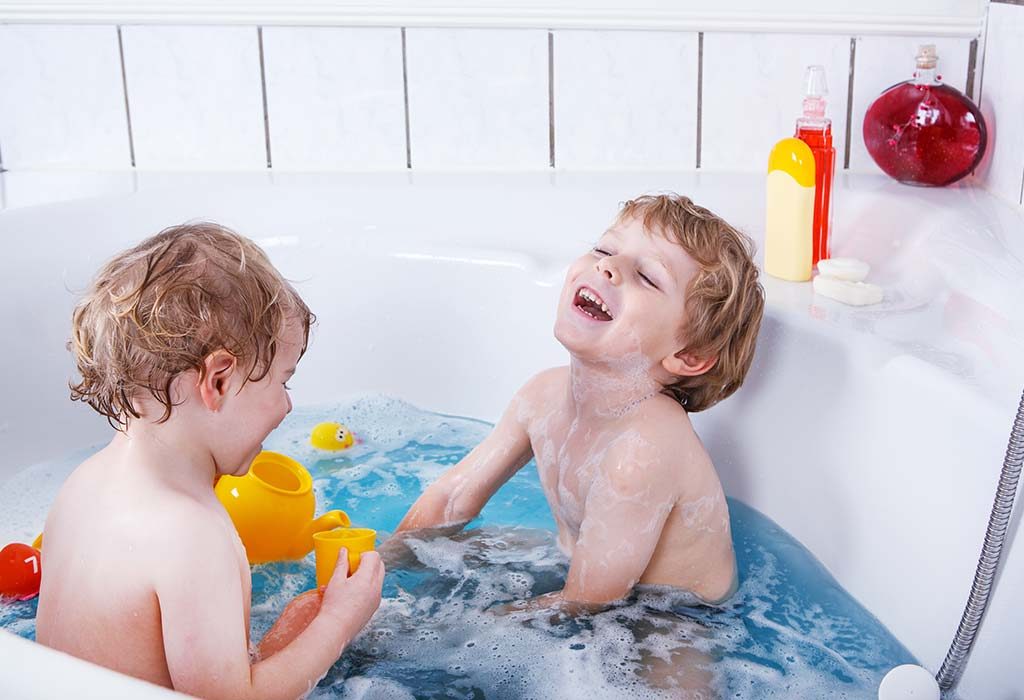 5. Make the Work Lighter with More Hands
Everything we do is a little easier when there are some extra hands to help. You could ask for some help while bathing your twins. This is an amazing time for the dad or the sibling to get involved if they are always out for work. When it comes to bathing twins, you could bathe them in a big bathtub so that each parent will have some time with one twin.
6. Get Them Out and Dry
Many people find it easier to bathe them, dry them, and then move them to their nappies or their pyjamas. You could consider keeping all of these changing supplies in your bedroom. Alternatively, you can change each of them separately and then continue with their night time routine.
7. You Don't Have to Bathe Your Twins Every Day
In the first few weeks, it perfectly acceptable to give a sponge bath to the kids and then bathe them properly every alternate day. This is because they do not tend to get very dirty. When they grow older, your twins might need to be bathed every day, but until this stage, you could skip a few bath times and make your life easier.
8. Establish a Routine
It is helpful to establish a normal bedtime routine including bath time and story time as they grow. This will also help them relax and promote better sleep.
These tips will help you establish the changing and bathing routine for the first few months or even the first few years of their lives. Try them out to make bath time smooth and enjoyable for you and your twins!
Also Read:
Essential Tips on How to Take Care of Twins
Should Your Newborn Twins Sleep Together
Interesting Facts about Twins You Must Know